Cherry blossoms were in full bloom.
I went to Katsushika Hachimangu shrine and Mama river to see cherry blossoms this year, too !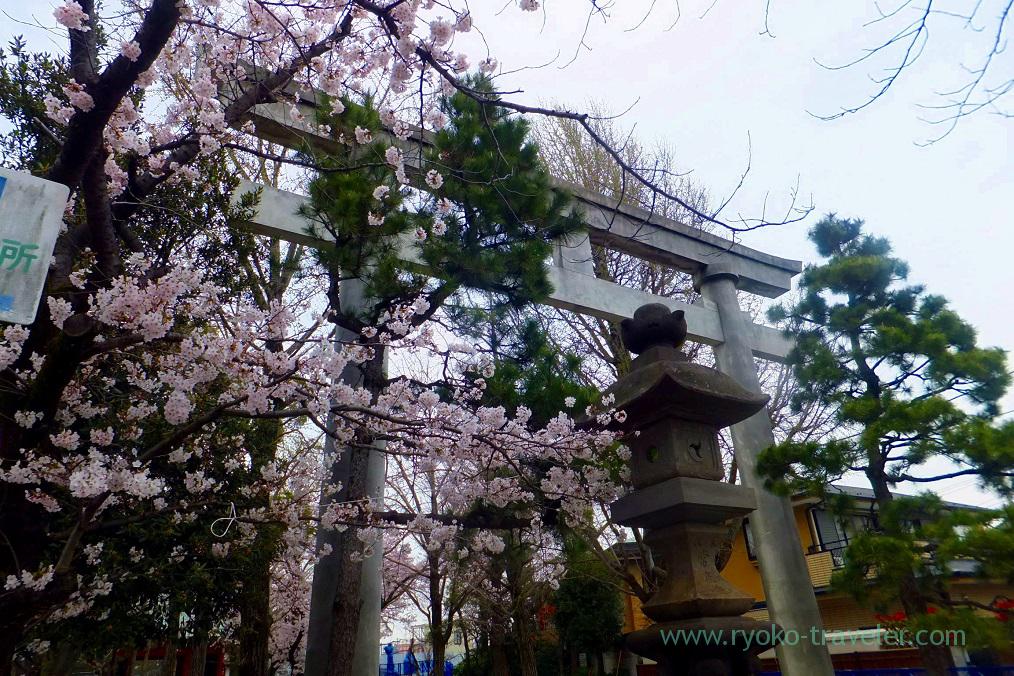 It takes about 5 minutees walk from Motoyawata station to Katsushika Hachimangu shrine.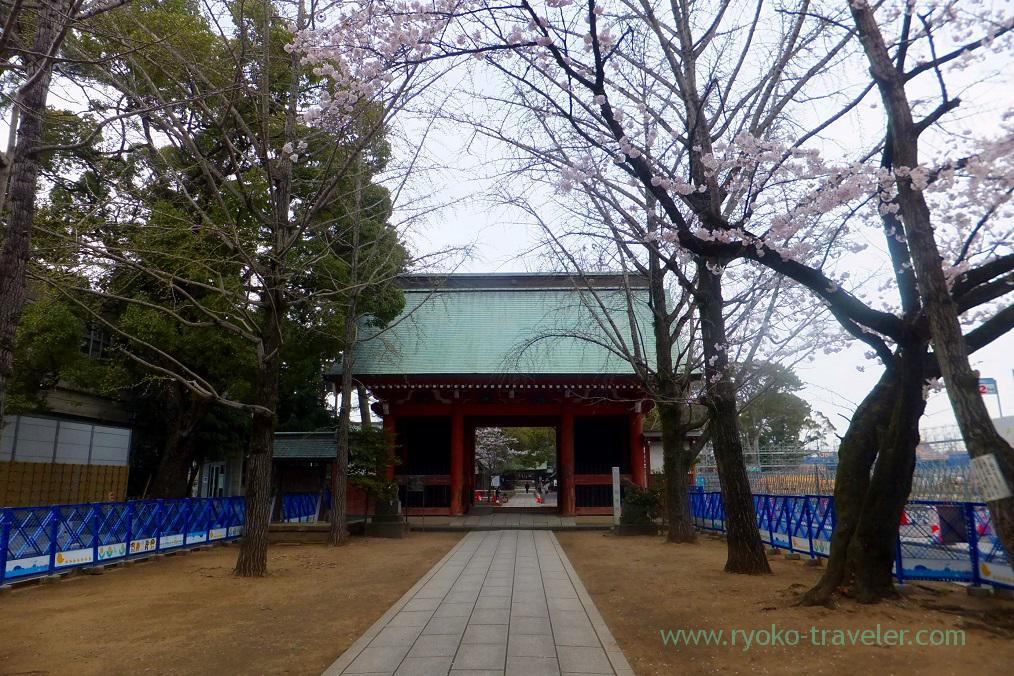 Red torii and cherry blossoms 🙂
Bell tower and cherry blossoms.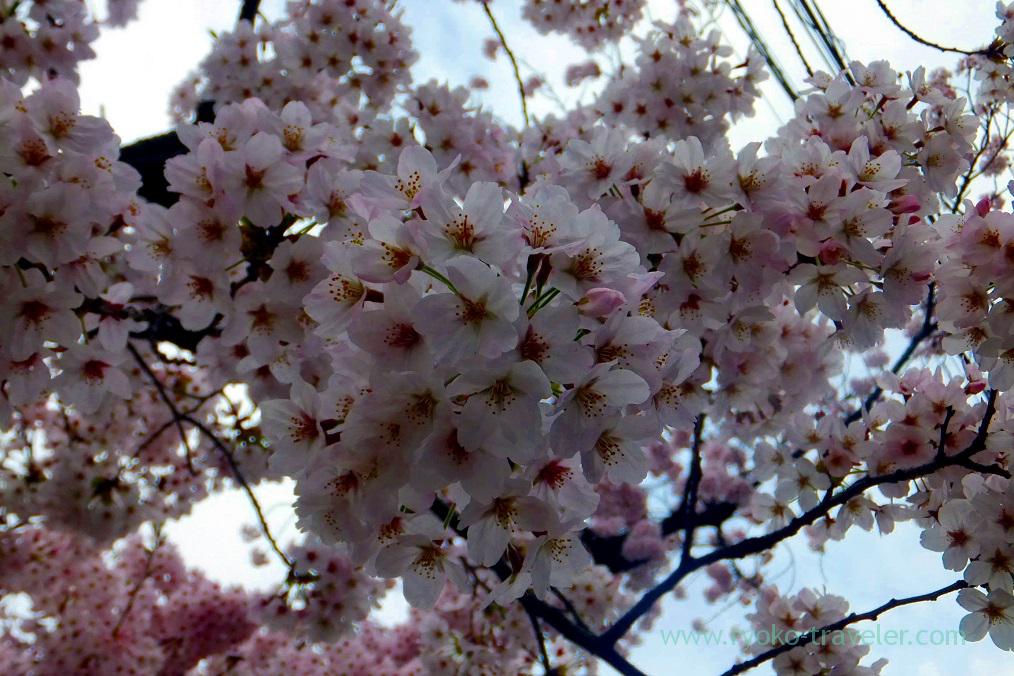 After that I went to Mama river. It took further 15 minutes walk from the shrine. Onigoe station might be closer.
Though the river is under repair, still it was beautiful.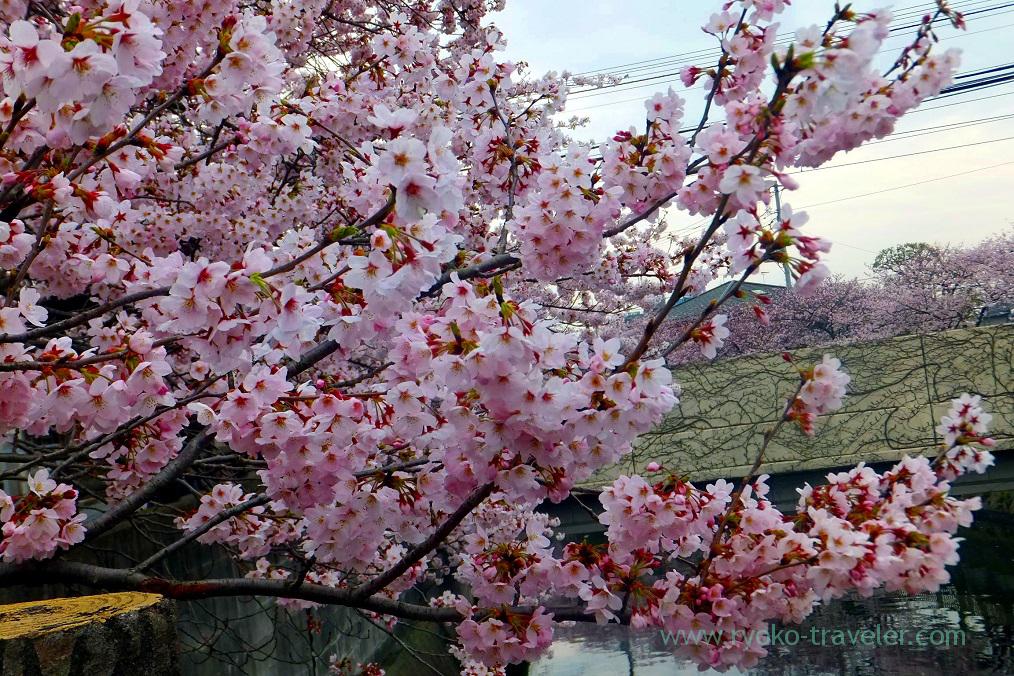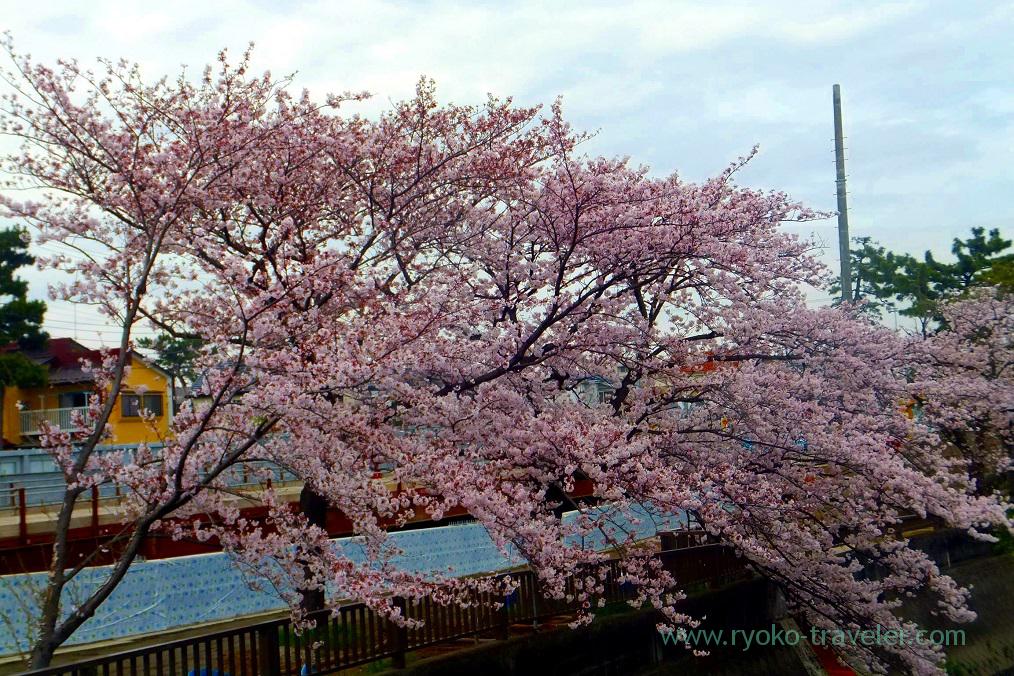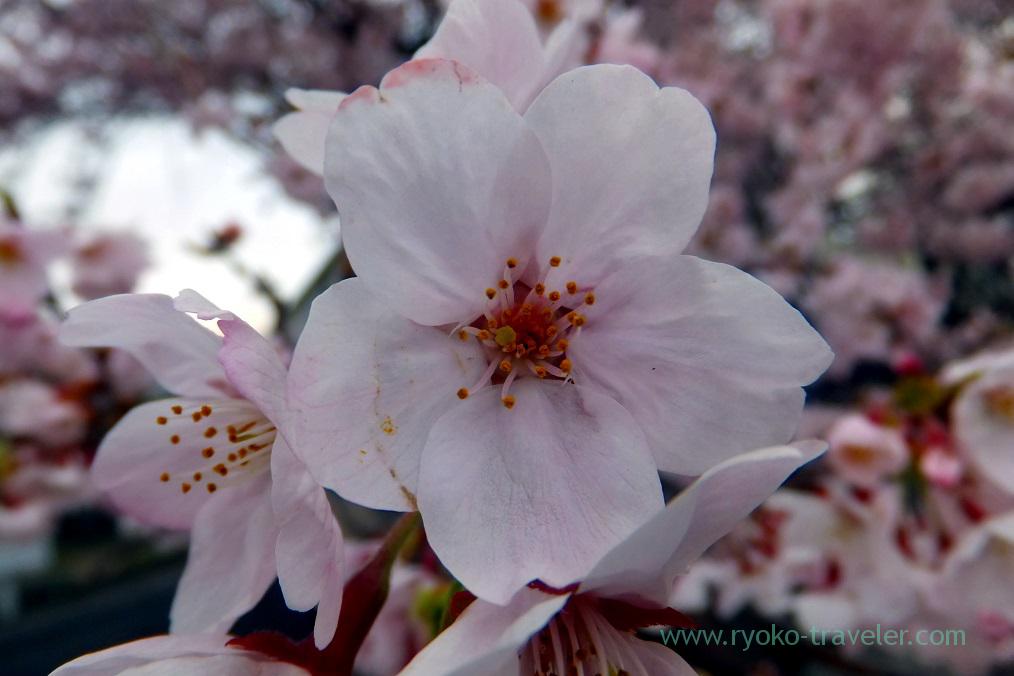 Keisei train and cherry blossoms. It is very popular photo spot 🙂
Many people waited for trains coming with their cameras :p
Certainly there're many popular viewing cherry blossoms spots like Chidorigafuchi moat and Yasukuni shhrine, but I love such cherry blossoms making our daily life brilliant 🙂
About Mama river (真間川)
Address / 2-1, Kitakata, Ichikawa-shi, Chiba
Station / Keisei Yawata station (Keisei Main Line)
About Katsushika Hachimangu shrine (葛飾八幡宮)
Address / 4-2-1 Yawata, Ichikawa-shi, Chiba
Station / Keisei Yawata station (Keisei main line)
Open / 24 hours
Closed /No scheduled
Website / http://www.katsushikahachimangu.com/ (in japanese only)