So Beautiful !
I got up at 12 o'clock this morning. (morning? it's already noon.)
I went to bed at 0:00, so I slept for 12 hours :O
I have a backache 🙁
Probably,I had awaken once at 8 o'clock, but I fell asleep soon.
I'm going to see cherry blossoms tomorrow.
Since I had nothing to do, I wanted to see cherry blossoms today, too.
And cherry blossoms are seen only now.
So, I went to Mama river in Ichikawa city.
I see these cherry blossoms from the window of Keisei train running in cherry blossoms season.
I had thought I'll go to see there someday for a long time.
I think thsese are three-quarter in bloom ?
Cherry blossoms along Mama river is long long cherry blossoms road.
Maybe, there are cherry blossomes road on end along the river.
These cherry trees are not tall. I felt I'm in a tunnel of cherry blossoms 😀
It's a regrettable that this river is polluted. There have a bad smell.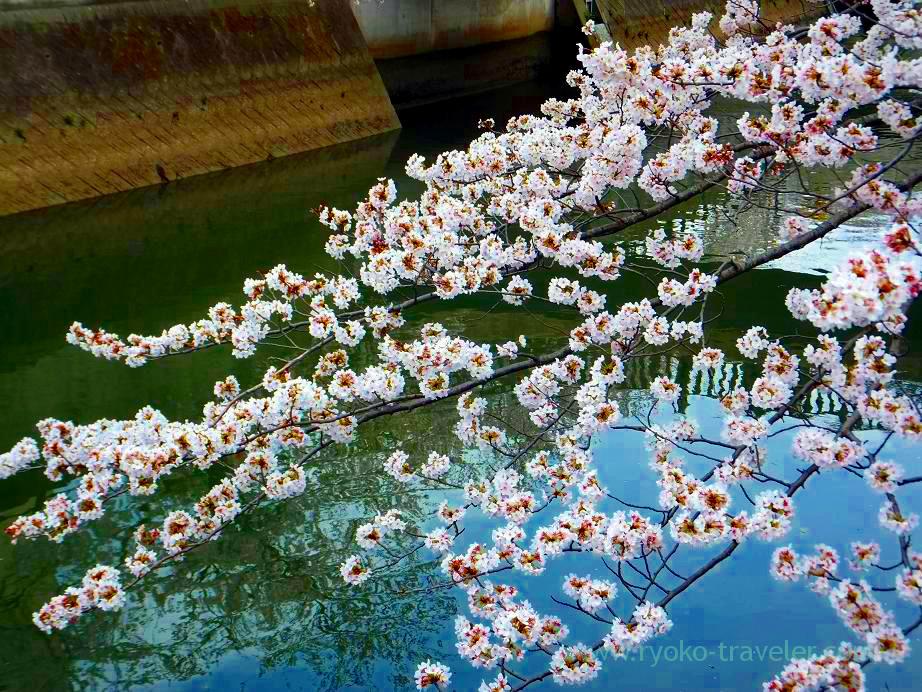 Under repair 🙁
I want to seen these flowers for a long time:D
About Mama river (真間川)
Address / 2-1, Kitakata, Ichikawa-shi, Chiba
Station / Ichikawa station (JR)