"Mako" is a japanese classic cafe, outside Tsukiji market.
The cafe is at the second floor in the old building.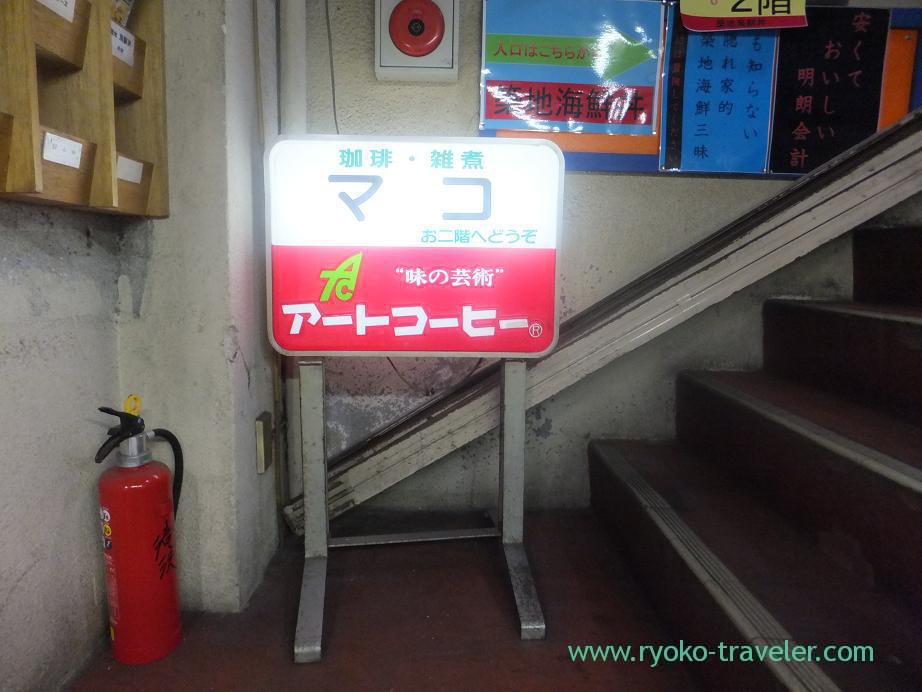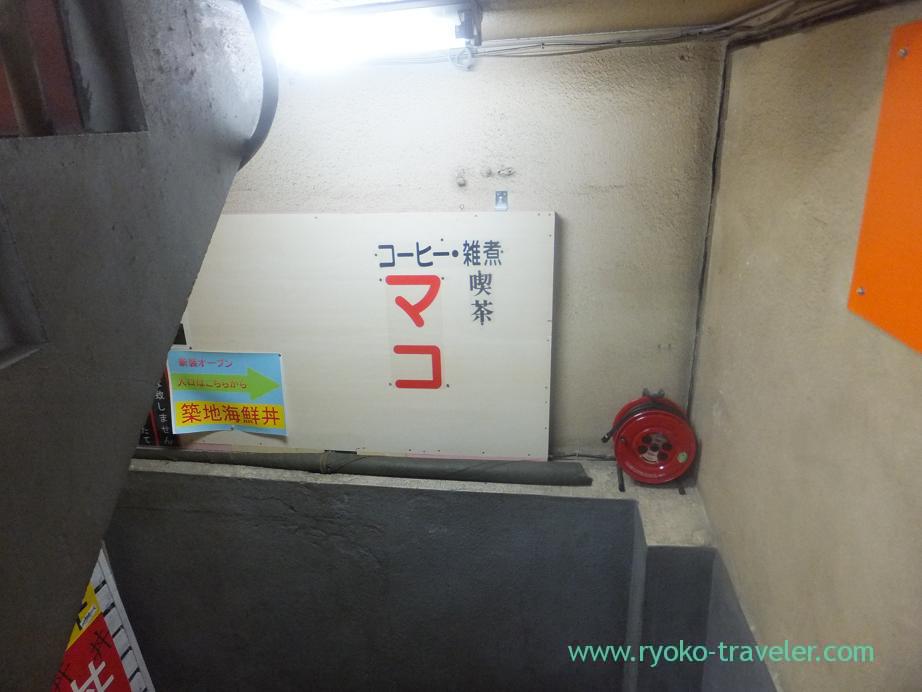 Push the red glass door.

Old television and leather covered sofa(mabe it's fake.) 🙂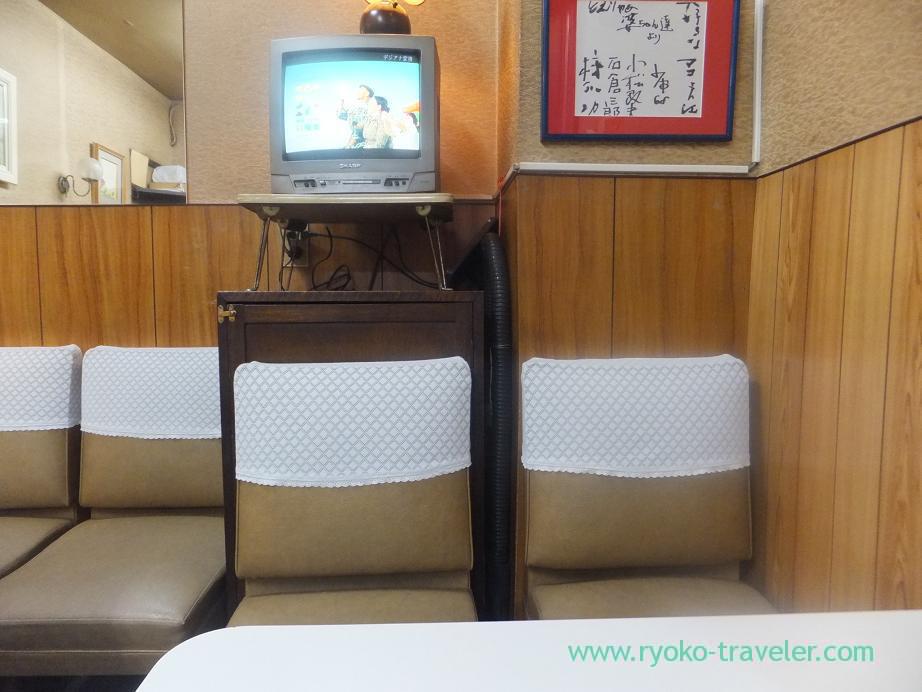 I can't believe such a real old japanese cafe still exists in Tokyo 😉
Only an old woman serves at the cafe.
So, nobody let her haste 🙁
I ordered lemon juice (430 yen).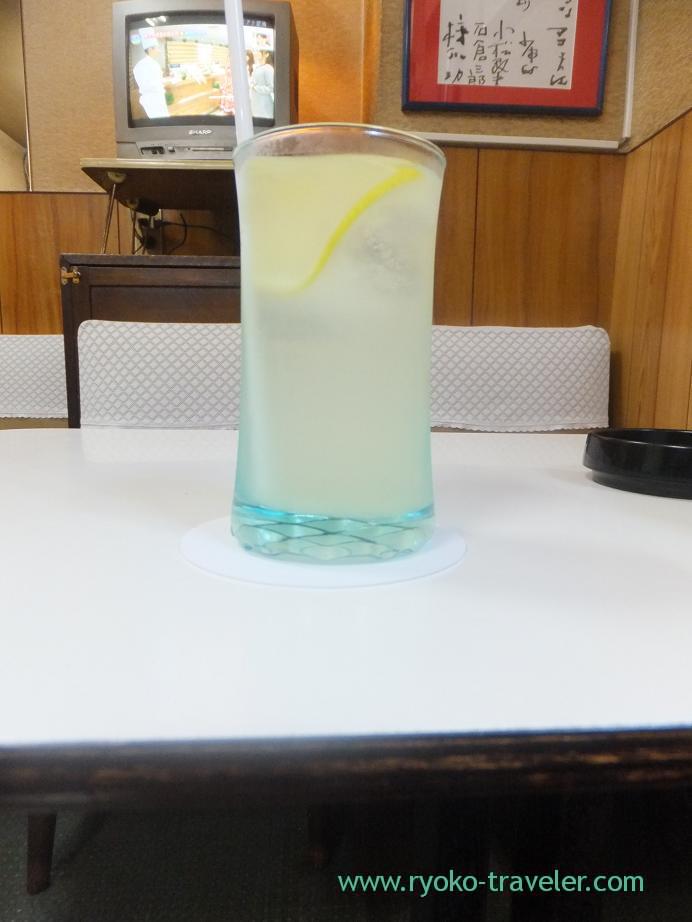 It was very sour and sweet. It's real lemon juice:)