My hotel's check-in time was 12 p.m., so I went into my hotel 12 p.m. sharp. I was tired because I didn't sleep on the bed the previous night. So, I slept about one hour and then I go Octopus card at Tsim Sha Tsui station and went to Jordan (佐敦) by MRT.
As soon as I got to Jordan, I went straight to Mak Man Kee Noodle Shop (麥文記麺家). As their name, they are noodles shop. And their wonton having shrimp is so popular.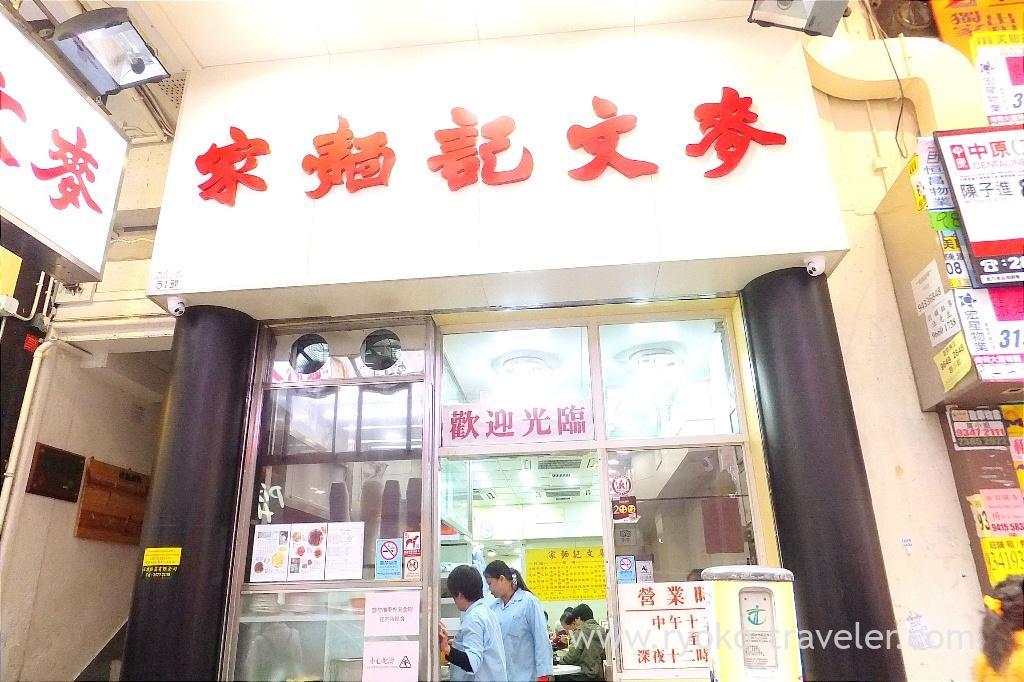 Menus. Noodles, noodles, noodles… Though this menu is written in Chinese, there're English and Japanese menus at the door. So, they'll give it to you if you need. But I didn't need the menu because I already decided what to eat at this shop before the trip :p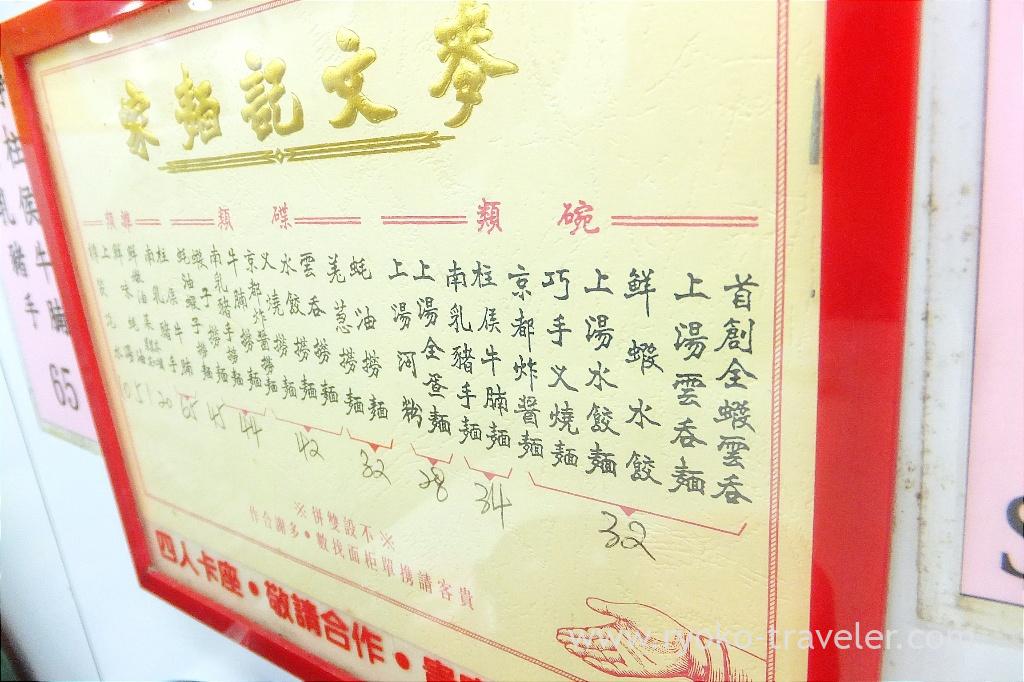 This. Tiger prawn wonton noodles in soup. The small bowl had four pieces of wonton ! When it was served, these wonton was hidden at the bottom. So, I picked these wonton onto the noodles. As you see, these wonton have springy prawns !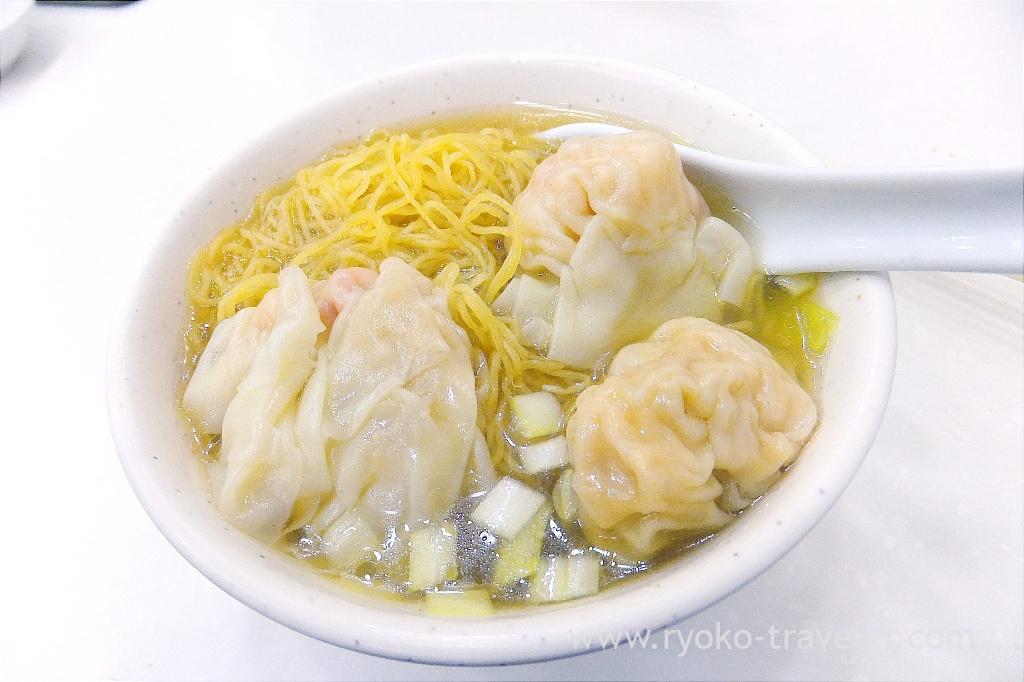 This soy sauce flavored soup went with this firm and narrow noodles made from egg. This soup had extracts of dried flatfish and pork bone. These wonton was extremely good ! I hadn't eaten such a delicious prawn wonton ! I never forget this tastes ! The soup was good, too. So I drunk it up :p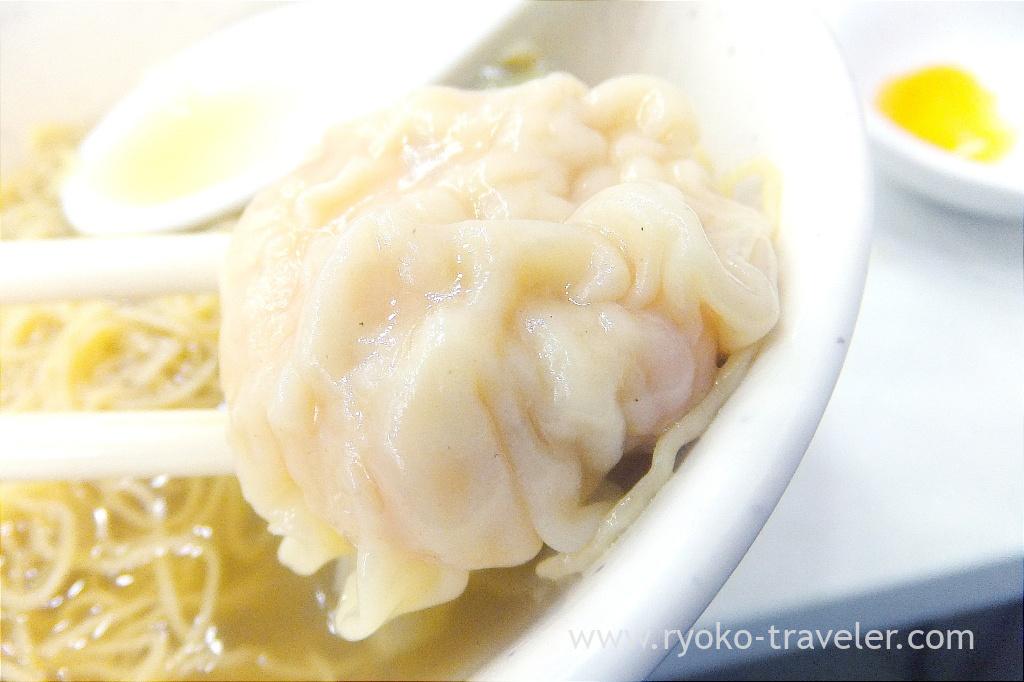 This shop is so narrow and hard to walk between the tables. But it's worth visiting. I think you'll be never disappointed.
About

Name Mak Man Kee Noodle Shop (麥文記麺家)
Open Day through night
Reservation Unavailable
Credit card Unavailable

Google Map