My friend took us to Pakistani foods buffet restaurant in Kyodo area. The shop's name is Pakistani cuisone "Mahfil"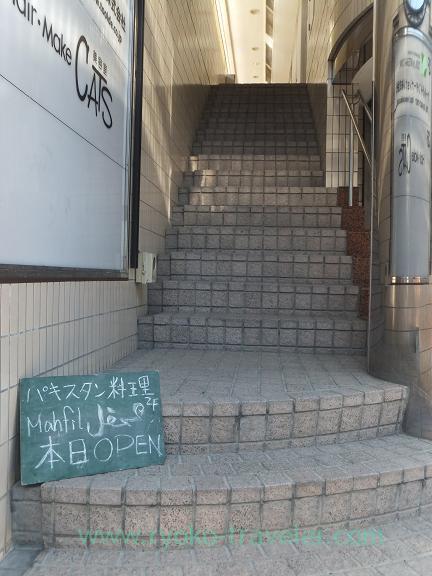 This was the first time to eating Pakistani cuisine for me. But to my sad, the restaurant has closed for an indefinite time.
Where?
It was located near Kyodo station (Odakyu Line). They were open on Sundays only.
Interior
There're counter seats and many tables in the shop. The window is wide and comfortable. It looks like cafe, not Pakistani foods restaurant !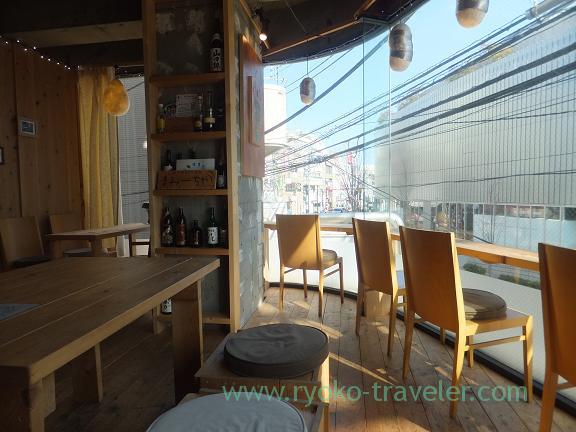 Buffet-style
This is buffet-style restaurant. There're some curries, chapati, biryani and so on.
They don't have time limit. So, we stayed for long. :p
When we went to there, there weren't many visitors yet. So, shop staffs chatted with us and explained about Pakistani foods.
Though much species of foods aren't serve at one time, we can enjoy hot foods 🙂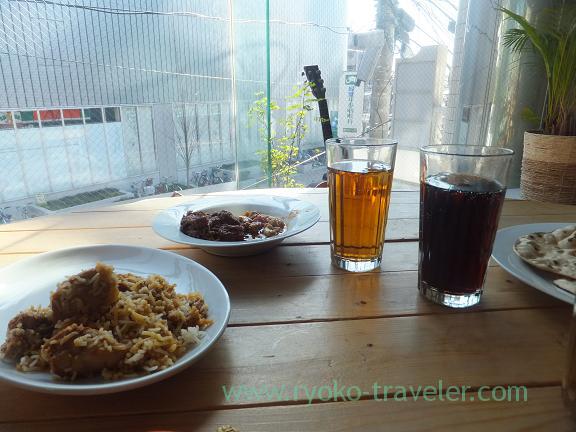 Chapati
When those chapati served, those were still hot. I had never eaten such a good chapati. It had a fragrant smell of well baked 🙂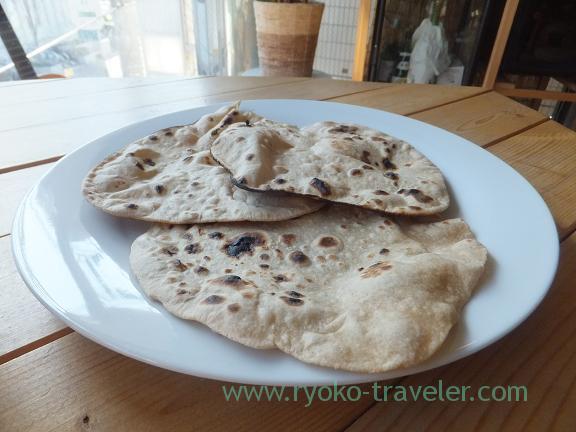 Chicken biryani
It was basmati rice. It was tasty, but I wanted it more hot. I heard that such a dishe is served as cold in Pakistan to eat by their hands. The restaurant had a concept that they serves authentic Pakistani dishes. Certainly, my friend who is Pakistani-foods lover eat it with his hand.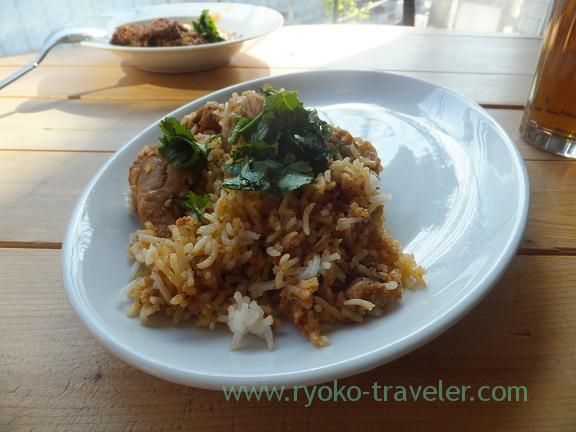 Stewed mutton and brain masara
Brain masara's "brain" was mutton's. I didn't like the stewed mutton because it had strong smell of mutton 🙁
Chai
It wasn't included in the price of buffet (400 yen or so ?). Because we stayed for long, we ordered another thing, too :p
The chai was one of the best 3 in all chai that I had had ever.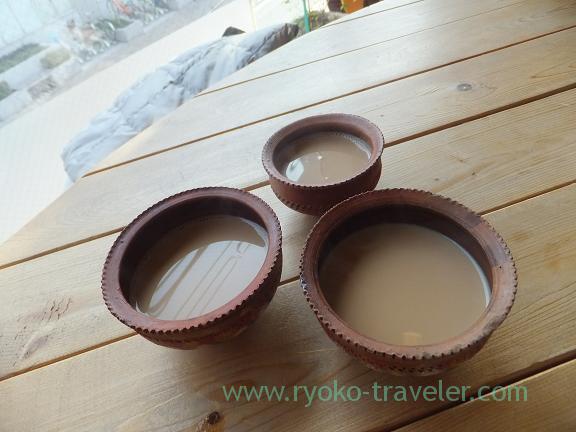 Deep fried banana and ice cream
Plenty of cinnamon powder was on it. Hot banana was yummy. I eat bananas as it is every time, but I'll try to fry bananas deeply like this next time.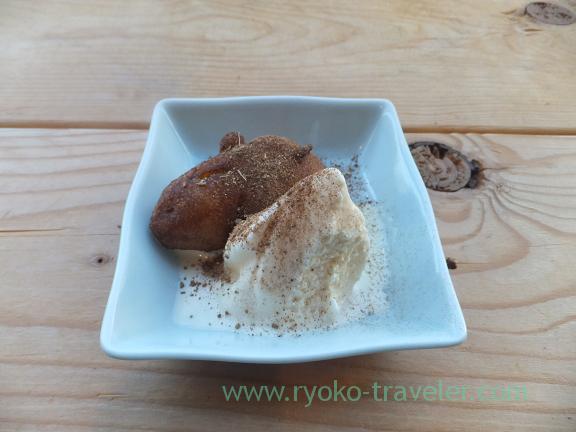 Mutton soup
Well… the outside got dark. It was evening. We stayed there from day to evening :p
The manager said to us ," Come back around the evening, and we'll serve another foods!". So, we were back after having coffee outside.
It is named "soup". But I think it's curry.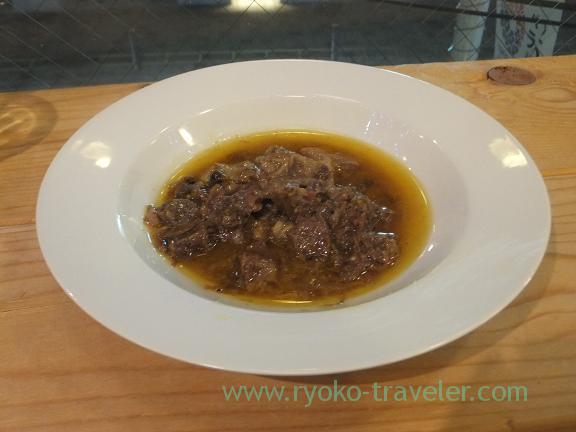 Chicken curry
This was the most common foods for me in the shop. Normal chicken ! The basmati rice is good.
What I felt
They serve authentic Pakistani foods, so there were some foods that I couldn't eat.
I loved chicken curry, chai and chicken biryani, and I hated stewed mutton.
I think that not all people accept their tastes.
But this was a good opportunity to eat Pakistani foods ! There aren't still many Pakistani foods in Japan !
About Mahfil(メェフィル)
Address / Arms Kyodo Rudder 2F, 2-6-1, Kyodo, Setagaya-ku, Tokyo
Open / 11:30 a.m. – 2:30 p.m., 5:30 p.m. – 9:30 p.m.
Closed / from Monday through Saturdays
Reservation / Unavailable
Credit card / Unavailable
Smoking / Not permitted
English Menus / No