I went to Oshiage to attend the event that is named "Love India 2013" yesterday. Heavy rain was fell, but there were so many people 😛
Everyone might be curry-aholic 😉
It was held in a smaller building than I had expected.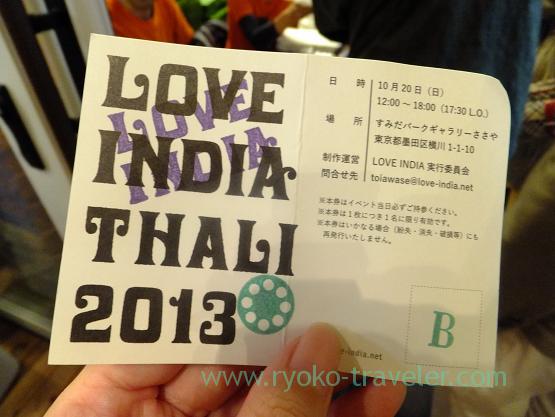 This event is — each popular Indian cuisine chefs who are Japanese in Tokyo and Chiba made one curry and those curries are set on the one tray. And guests eat this.
This year was the third time. We have to buy ticket at restaurants or convenience store in advance.
My friend bought it at restaurant  🙂
There was a long line in front of the reception. It took about 15 minutes ?
At last, I got it.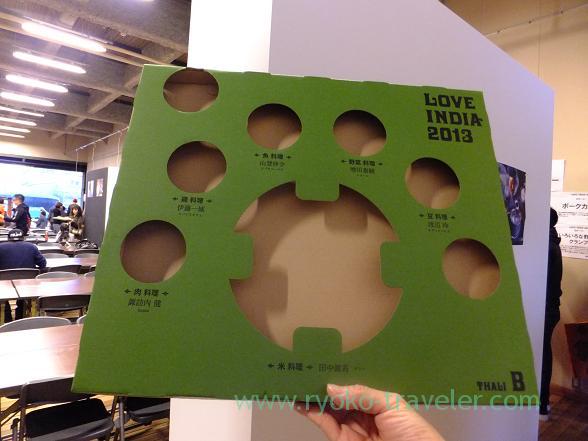 Paper tray. It looks like cat's foot 🙂
And it took another 15 minutes,,,,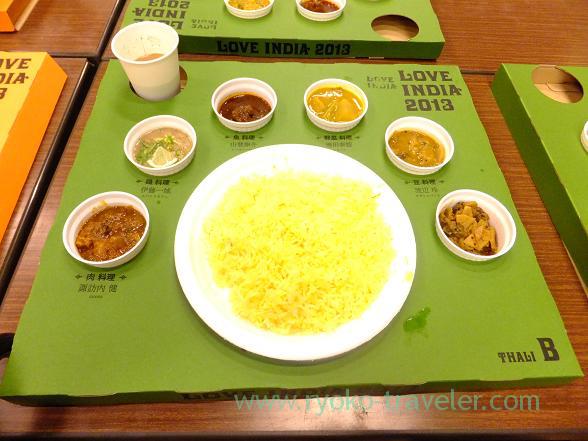 Finally, every holes were filled up 🙂
There were two kinds of set. I choiced "B"
Some dishes were hot, but another got cold. It was a disappointment 🙁
Saffron rice was on the big dish.
And from left,
*Pork curry (moona)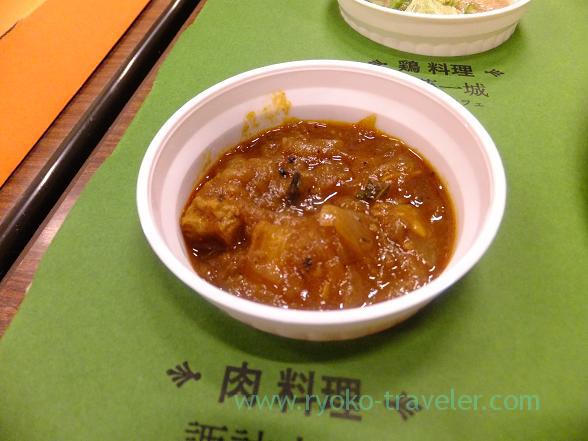 I don't know the restaurant. But it was tasty.The meat was pork. Sweet a bit.
*White chickens curry (Spice cafe)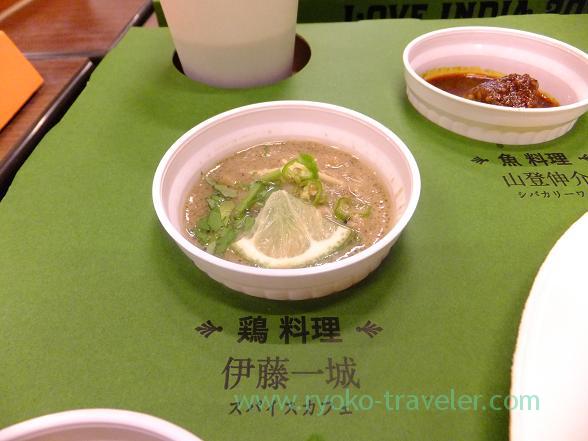 I liked it best.
*Fish curry (Shiva curry wara)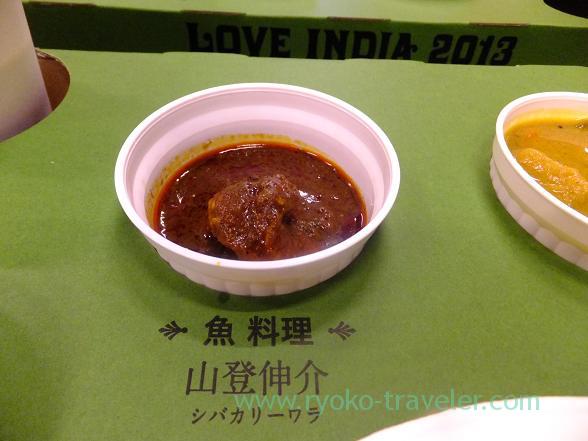 Shrimp curry 🙂
*Vegetable curry (Sitar)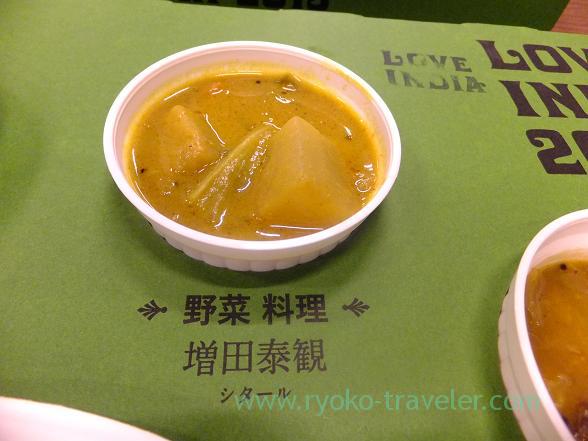 Those vegetables were good. I know Sitar is good curry restaurant. It was tasty all the same.
*Sambal curry (Southern Spice)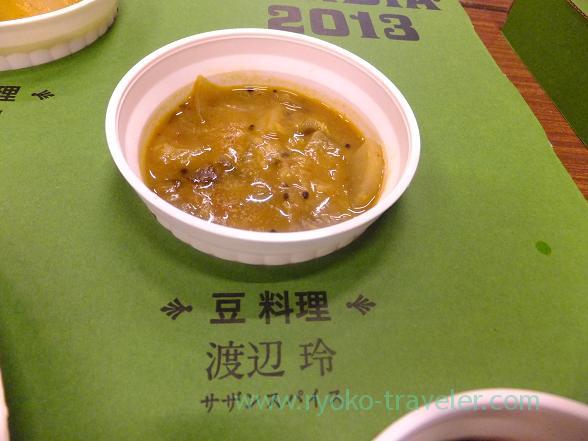 So tasty, but I hope it more hotter 😛
And last, eggplant achar.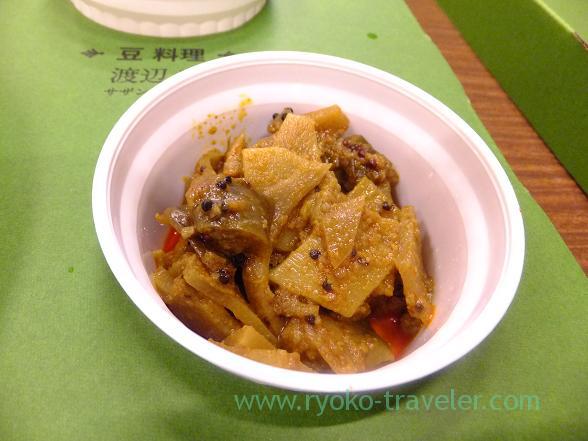 We could choice one from three kinds of dishes, and I choiced it. Because it seemed very hot ! Actually, it was the hottest in all dishes that I had 🙂
Of course, every dishes were good, but we ate them in a building with stark interior, business table, chair. And plastic tray.
There had dull atmosphere and every guests ate quickly and left. I felt cheerless. I had expected more exciting.
I think good atmosphere is very important for eating. Therefore, I thought 3000 yen for it is very high.
Ah, chai was extra charge, 400 yen 🙂