I had a coffee after work with my friend 😀
The shop's name is Le vont doux .
This cafe serves cake set at 650 yen. We can choice one cake from menus and one drink.
And they also serves valuable cake set that is named "erratic cake set" at 500 yen. But there is no choice of cakes.
They change the set's cake at any occation.
The cake was Millefeuille at that time. I love Millefeuille . So I ordered this.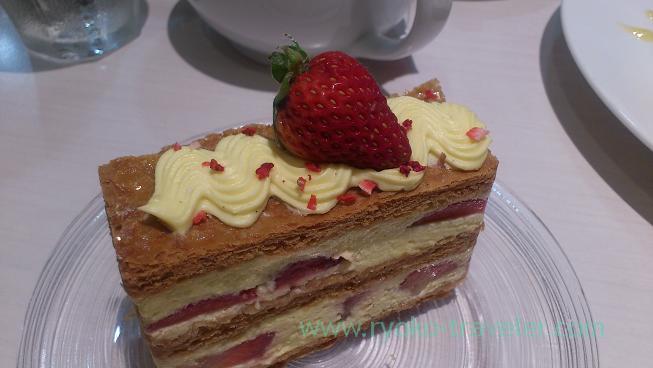 They buy cakes from Montpellier in Ichikawa and serve their guests.
Montpellier is very famous cake shop and some cafes and restaurants within Chiba serves Montpellier's cakes.
Umm. Difficult for me to eat Millefeuille 😛 But so cute !!!!!
To my little disappointment, the pie was wet. It wasn't crisp.
Probably they serves cakes those expiration date is soon at lower price.
But it was tasty enough. Reasonable price 😀
My drink was cafe au lait. Lots of foam 🙂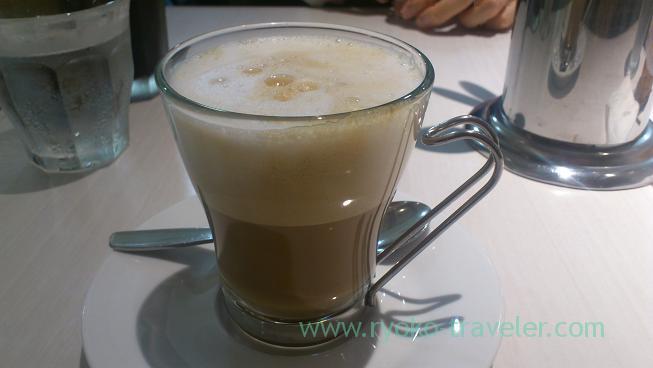 Caramel Banana Honey toast (キャラメルバナナハニートースト, 650 yen)
My friend ordered this. I tasted it, too.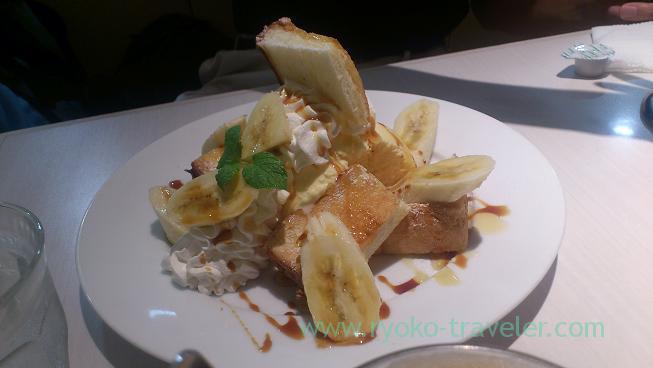 The bread was warm, and ice cream was cold. Bananas, whipped cream and caramel sauce. It was so tasty. I want to eat it as meals 😀
Well, eating such a caloric foods at night….though he's on a diet 🙁
Le vont doux (ル・ヴォンドゥ)
Funabashi Shappo 1st floor, 7-1-1 Honcho, Funabashi-shi, Chiba
Open – from 10:00 to 21:00
Closed – No holidays