Now we can't go near the Yugama, but it is still worth to visit !
It took 30 minutes by bus from Kusatsu onsen bus terminal bus stop to  Mt.Shirane-zan.
I got to there around 10 a.m. and I found it was so cold ! Yes ! Shirane-zan is over 2000m tall !
It was already May, but there remained many snows !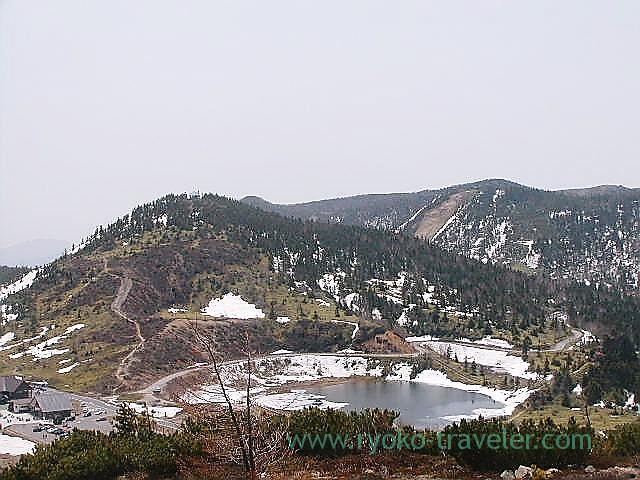 After I got off the bus, at first, I saw Yumiike pond in front of the bus stop.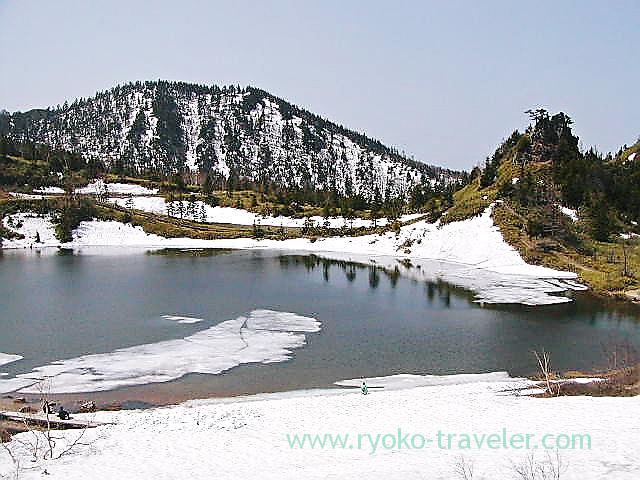 At first it seemed very cold because there was still many snows. But the water wasn't too cold and birds seemed to be very comfortable.
The pellucid pond was beautiful.
It seemed to be good for drinking because it is clear…. but actually it have much detrimental components by volucanic eruption 😛
I wanted to see that Horai-iwa closer.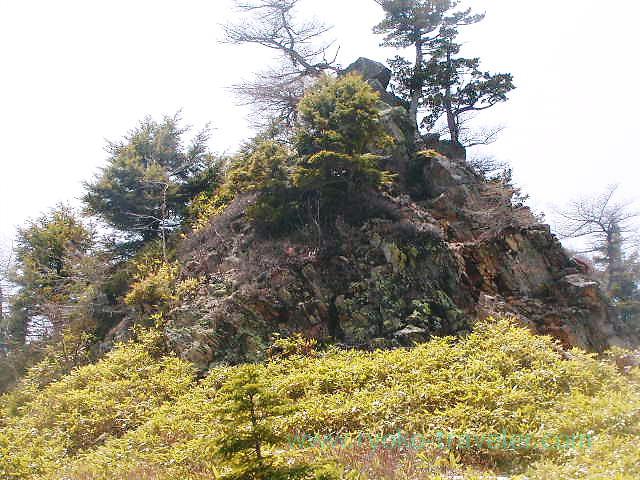 I came closer, but it seemed not be able to be climbed.
And then, I went toward Yugama (pot) that was my target of this trip.
The mountain that have pavement to the point that can be seen Yugama well had much snow enough to skiing 🙂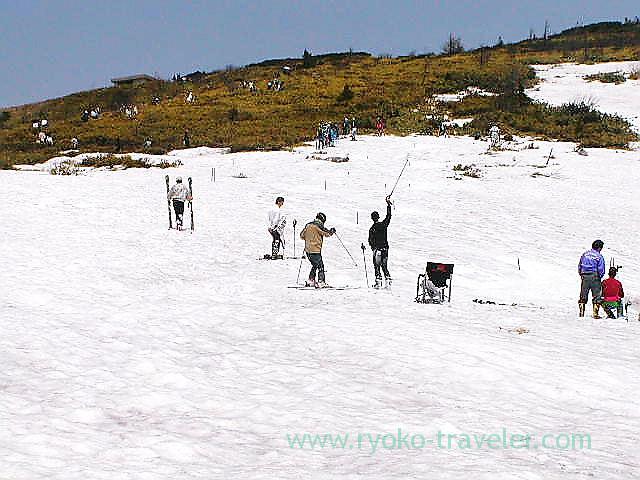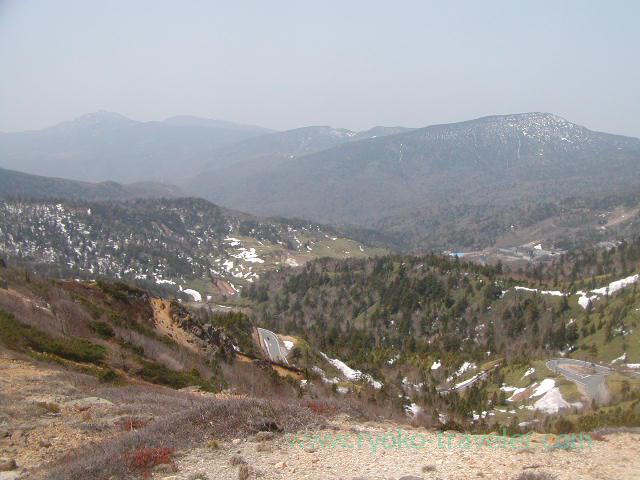 Finally, I got to the top !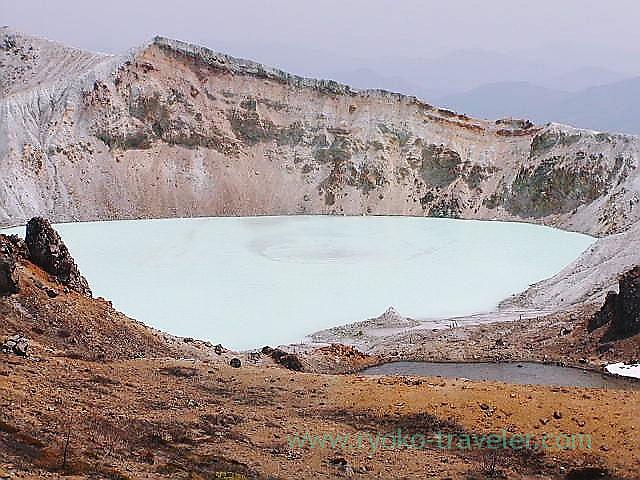 中央あたりが灰色に渦巻いています・・・。
There was grey water around the center.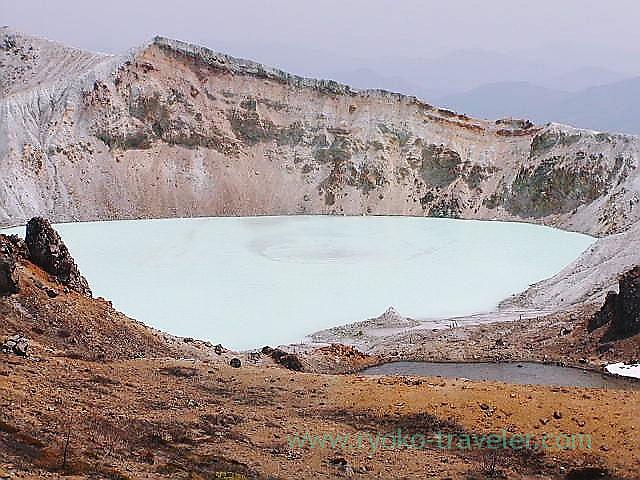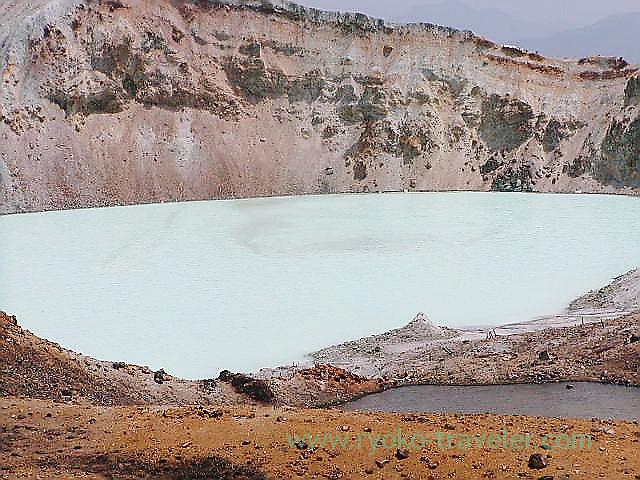 I took much photos of it, but every photos don't show the real emerald green of it 🙁
I should change my camera in the near future….