Hong Kong-style morning.
I got to Tim Sha Tsui (尖沙咀) past 7 a.m. It was early in the morning and most of shops and restaurants weren't open yet, so I decided to walk in the park.
At first, I went to Kowloon Park that is open from 5 a.m.
There weren't still much people there.
But some groups did Tai chi.
Such a view made me feel  "I'm now in Hong Kong !" It's healthy exercises for them like our radio exercises :p
There's pond that have many flamingos. It was fresh morning 🙂
There were many dolls like this. "Hong Kong avenue of comic stars" was held.  Though I don't know this man at all, but is he popular among people in Hong Kong ?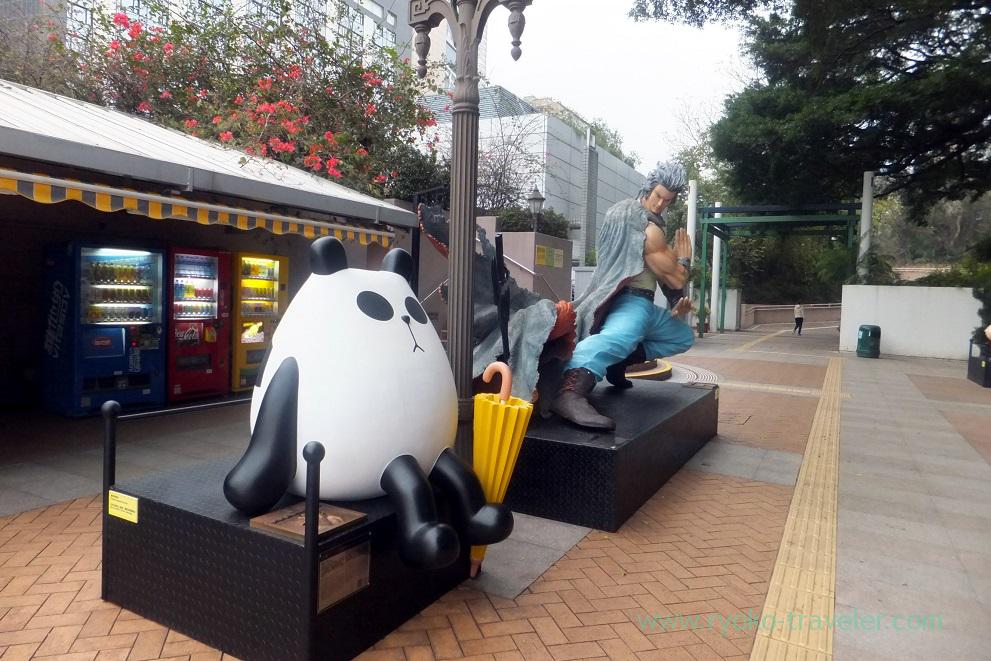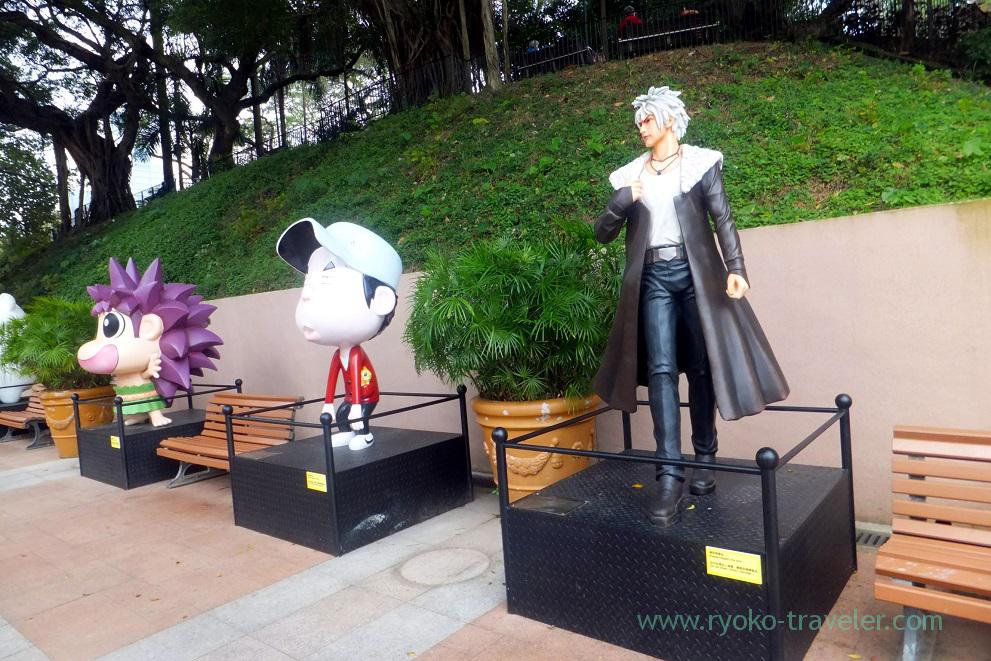 Though I wanted to go to Avenue of stars, but it was temporarily closed until 2018 because of reconstruction.
Instead of that, many statues and handprints of movie stars of Hong Kong moved to Garden of Stars temporarily, so I went to there.
About Kowloon Park (九龍公園)
Station / Tim Sha Tsui station (MRT)
Open / 5:00 – 24:00
Closed / no scheduled