Approach to the worship hall is under the building.
The shrine had built these buildings for earn money.
This shrine is a Ise Jingu distant shrine.
Securing of funds is difficult, even if such shrine 🙁
Founded in 1966 ( Showa era) ,so this shrine is not so old.
It stands near the Tokyo Dome in the shadow.
Koishikawa Daijingu Shrine (小石川大神宮)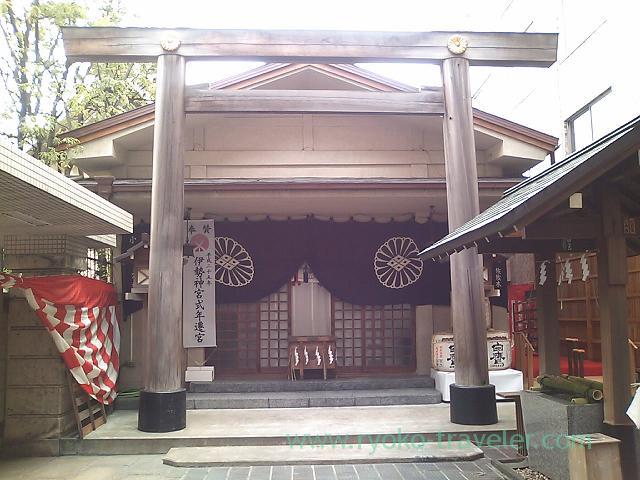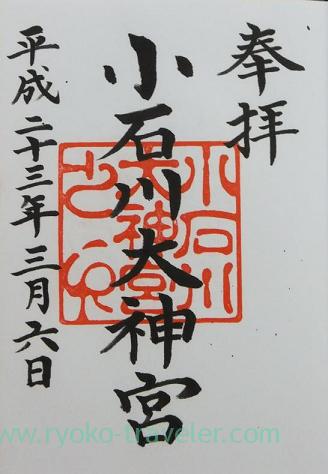 The enshrined deity is Amaterasu Omikami.