This is tonkatsu restaurant that I had been wanting to go.
Kitchen NAO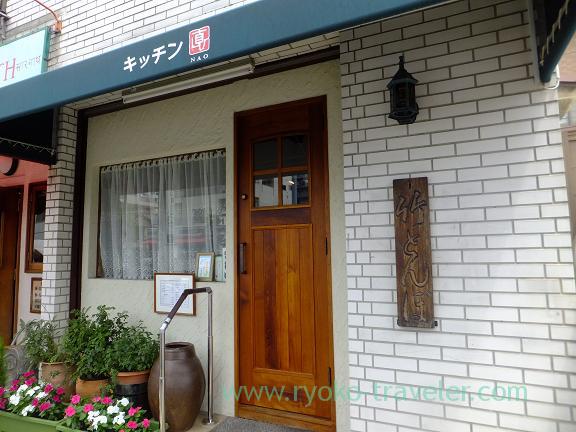 The restaurant have only 7 chairs !
From left, dressing for salad, mustard and salt for tonkatsu.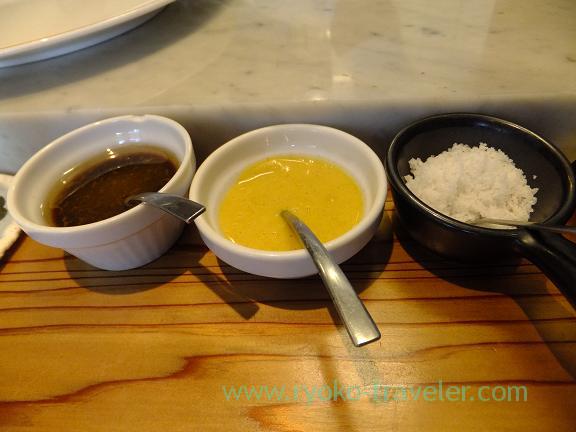 *Superior pork fillet cutlet set (上ロースかつ定食, 2000 yen)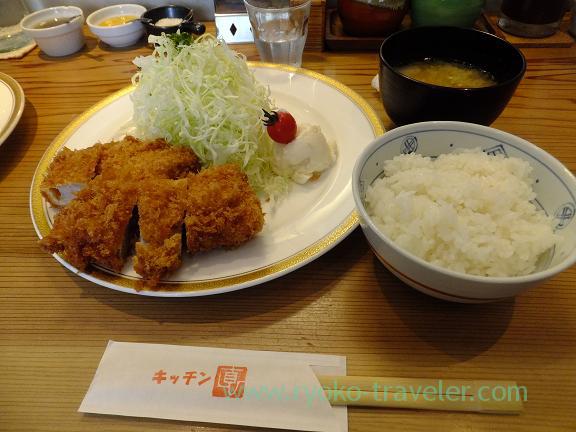 Ton-jiru (pork and miso soup)  and rice. And Mt.shredded cabbage 😛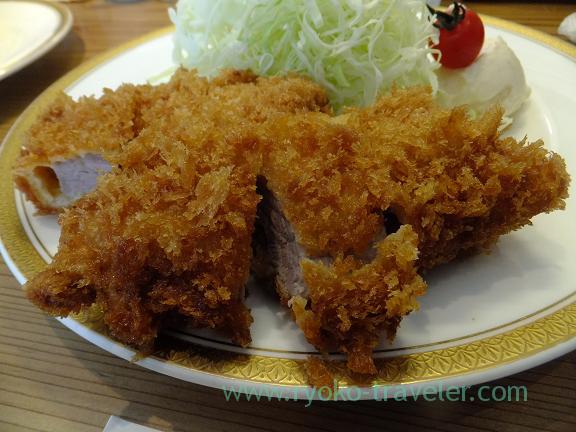 Its coating was crispy 😀 The meat was juicy 🙂
The chef recommended us to eat it with salt, but I like eating tonkatsu with mustard !
To tell the truth, I can't eat tonkatsu now because I have bad tooth.
This was the last time to eat tonkatsu 🙁
I wanna eat tonkatsu again (>_<) I hope my dental treatment will be end sooner !
Kitchen NAO (キッチン直)
5-1-8 Miyamoto, Funabashi-shi, Chiba
Open – from 11:30 to 14:00, from 17:00 to 20:00
Holiday Tuesdays, Wednesdays