(Notice) Kissa Mako already quit their business.
(July 11st, 2018)
---
Tsukiji have many cafes because there are so large number of people working there. Not for visitors, for workers. Of course, those cafes also welcome you !
Especially Kissa Mako is outstanding in those cafes.
Mako is the oldest cafe in Tsukiji area.
Where?
Kissa Mako is located on the second floor of an old building outside the market.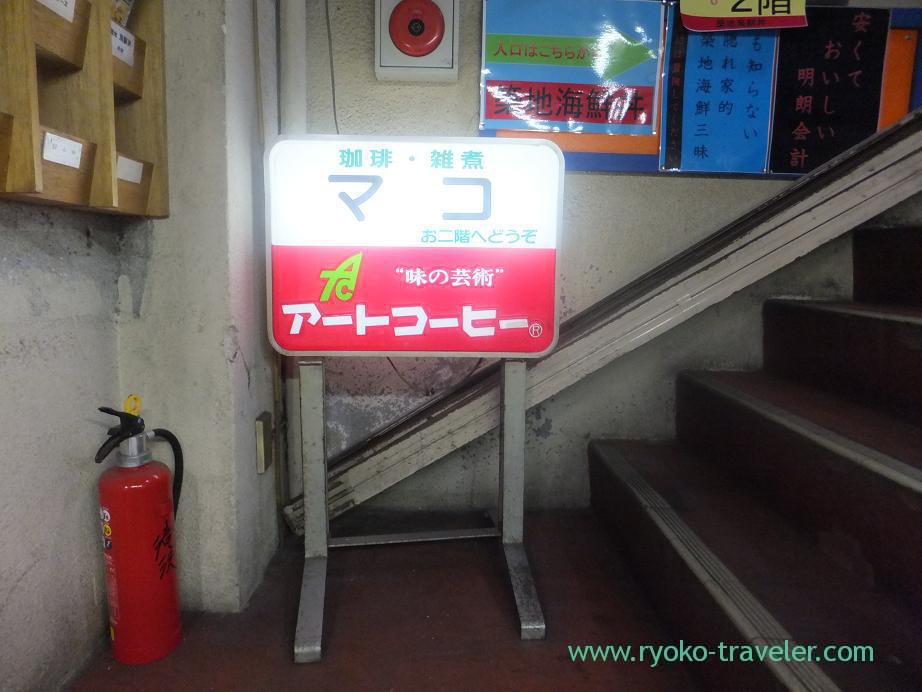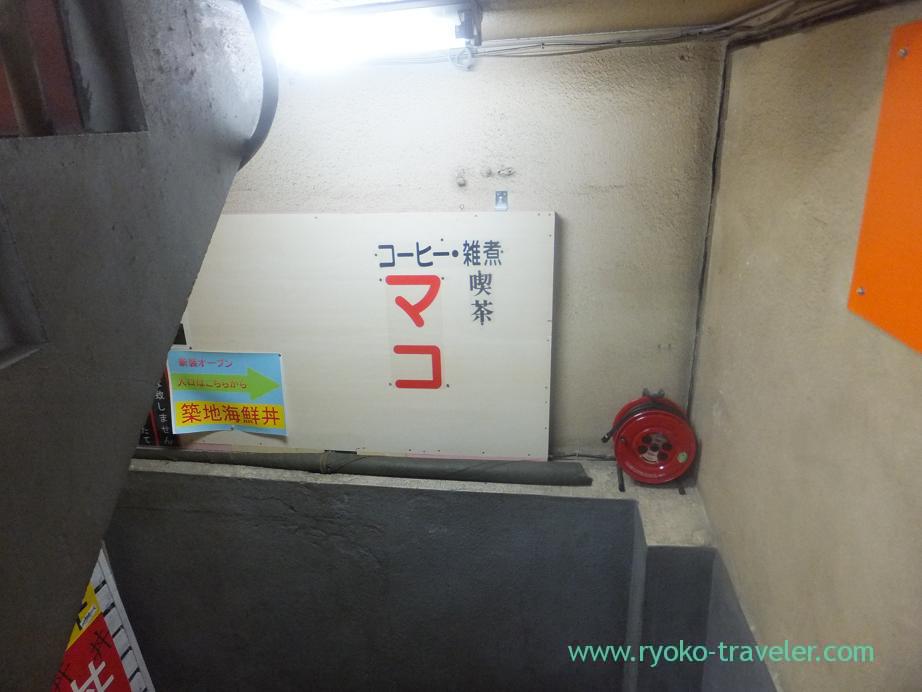 If you go upstairs, you'll find such an attracting red glass door.
Interior
As well as its outside, inside the cafe have old Japan's atmosphere.
Old television and fale-leather covered sofa.
I can't believe such a real old Japanese cafe still exist in Tokyo. Center of Tokyo !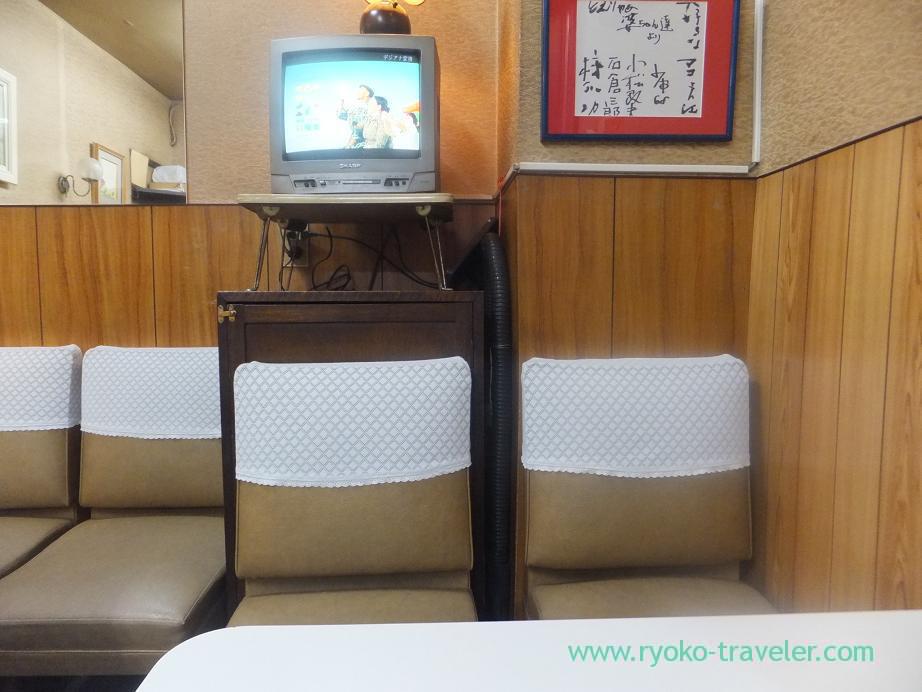 Slowly, Slowly
Only an elder lady (near 80 years old?) serves at the cafe.
So, nobody let her haste.
I ordered lemon juice (レモンジュース, 430 yen).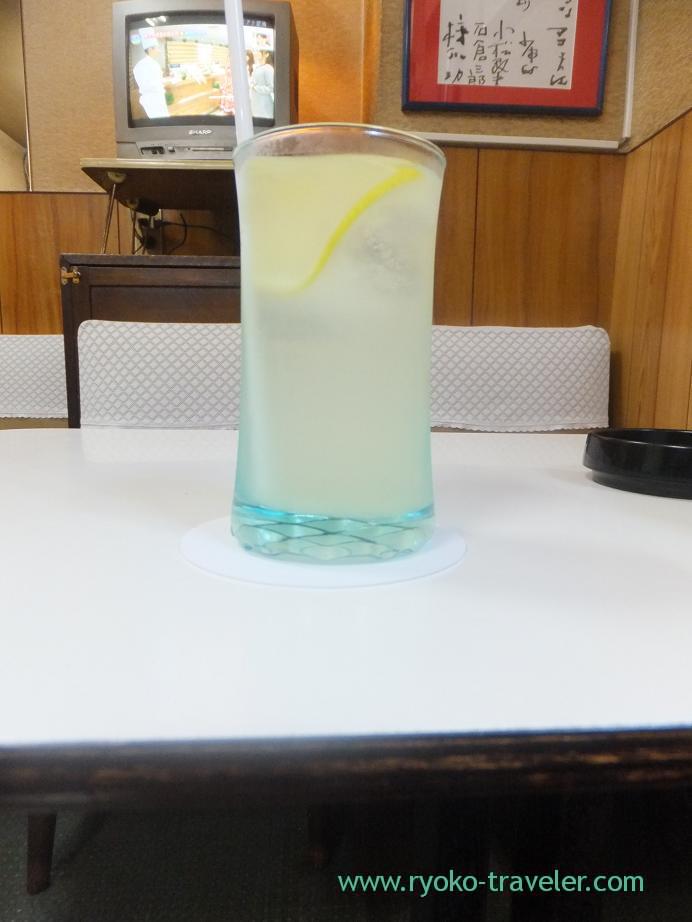 It was very sour and sweet.
I heard her o-zoni (soup containing rice cakes and vegetables) is good.
Though o-zoni is eaten in New Year holidays only basically, she serve o-zoni all year around except August.
About Kissa Mako (喫茶マコ)
Address / 4-9-7 Tsukiji, Chuo-ku, Tokyo
Phone / 03-3541-0502
Open / 10:30 a.m. – 3 p.m.
Closed / Sundays
Reservation / Unavailable
Credit card / Unavailable
Smoking / Permitted
English menus / No