Under the railway viaduct.
We went to Kingyoya under railway viaduct without reservation the other day. Though it's a popular shop, one or two person can enter the shop without reservation 🙂
We toasted with limited sparkling Japanese sake 🙂
Mizubasho.
Monkfish liver as Otoshi.
Roast beef (ローストビーフ)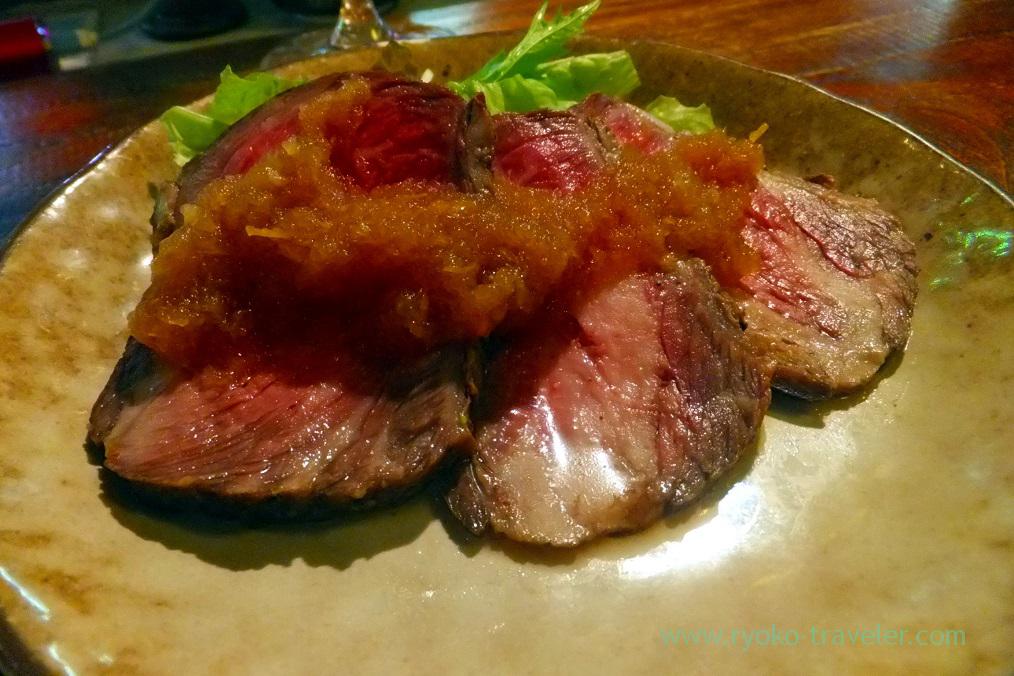 Batman (バットマン, 480 yen)
"Batman" is pork spareribs. It seems to be seasoned strongly, but it was soft and mild.
Yellowtail sashimi (ブリ刺し身)
Firefly squid okiduke (ホタルイカの沖漬け)
It's my delight 🙂 I need rice !
cuttlefish tempura (ヒイカの天ぷら)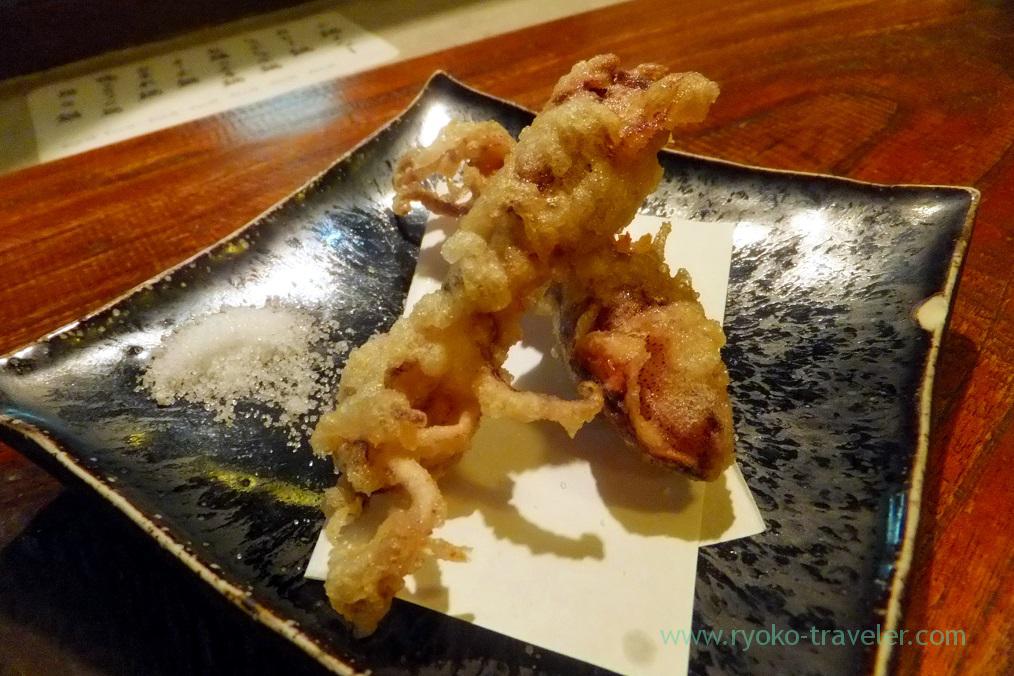 Grilled dried fish (干物)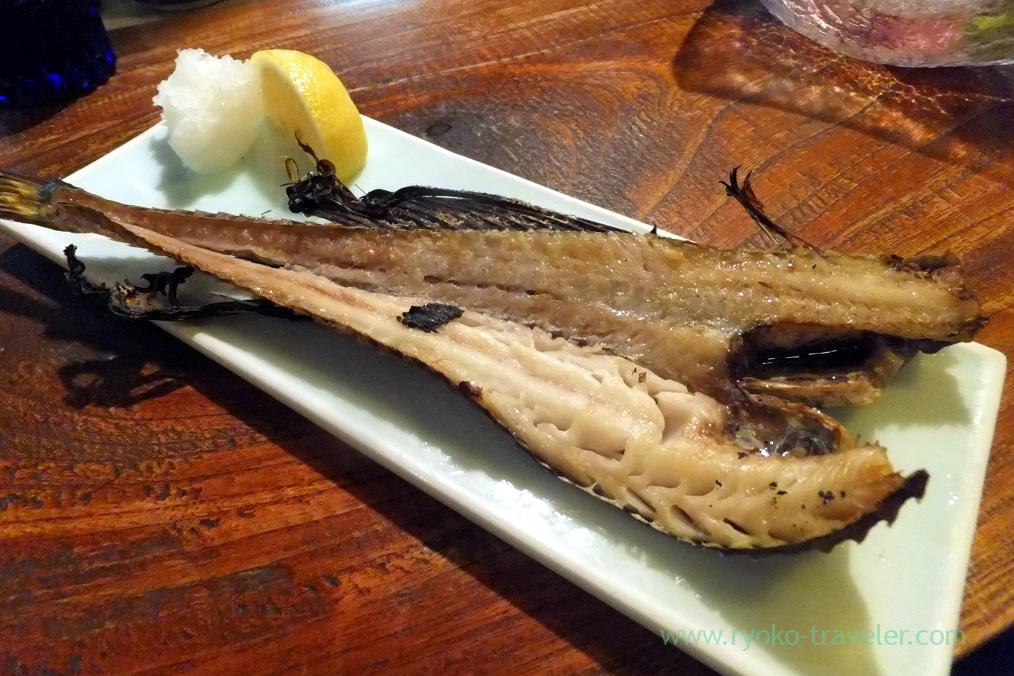 Curry oden (カレーおでん)
Thicken curry soup went with potato well 🙂
Last, we ate Soba with curry (牡蠣そば).
Kingyoya is very good place to visit by one or two persons because their dishes are small 🙂
About Kingyoya (金魚屋)
Address / 5-1-5, Honcho, Funabashi-shi, Chiba
Station / Funabashi station (JR)
Open / 17:00 – 24:00
Fridays / 17:00 – 26:00
Saturdays / 15:00 – 24:00
Sundays / 16:00 – 22:00
Closed / no scheduled