I wrote about Keimeisha Yatsu branch on this blog the other day.
Today, I'm going to write about Motoyawata branch.
I don't know which is main shop. Perhaps "main shop" is nowhere. Or both of shops are main shop 😛
Both of them are called "branch"
I rarely go to Yatsu, so Yatsu branch is not popular to me. I use Motoyawata station almost every day, so I like Motoyawata branch better all the same.
Tasty tarts and coffee shop.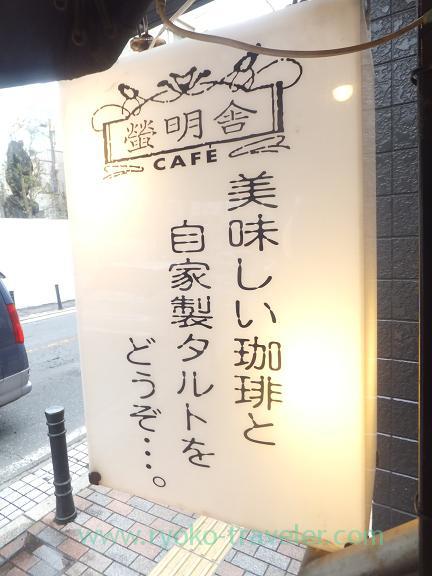 Yatsu branch is one big house, but this Motoyawata branch is upstairs of the building.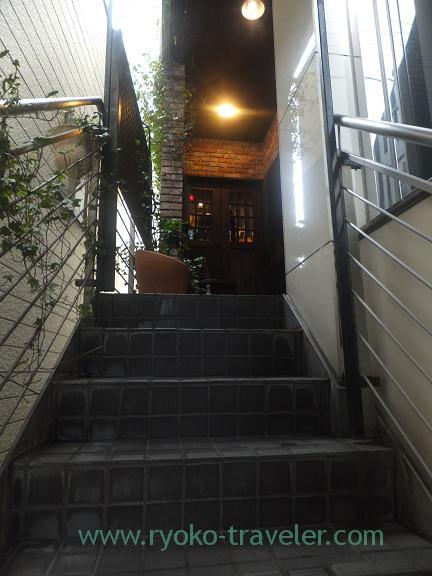 Such a classical atmosphere attracted me very much, and, of course many people love this atmosphere 🙂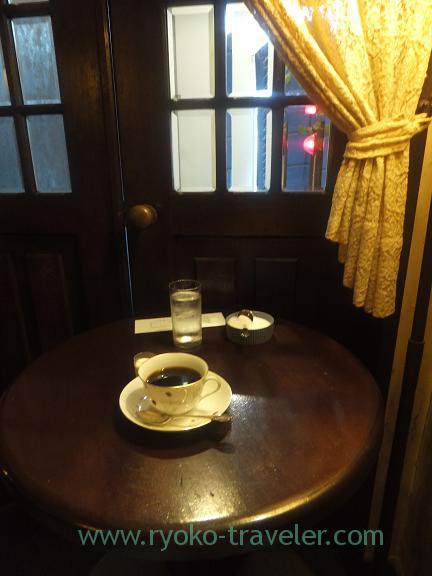 My favorite coffee is Care brend (ケアブレンド, 500 yen). It is very easy to drink.
Everytime I order this coffee, the waitress asks me whether I use milk or not. I always answer "Yes".
It is said that good coffee don't need any milk and sugar. The person who drink valuable coffee with milk or sugar is not good and such a people can't taste. I don't think so 🙂
What do you think ?
And bad coffee is bad by all the way of drinking 🙁
I hate Saint Marc's coffee !
Keimeisha Motoyawata Branch (蛍明舎 八幡店)
Kantei Building. 2nd floor, 2-4-9 Yawata, Ichikawa-shi, Chiba
Open – from 10:00 to 23:00
Holiday – No holidays
HP – http://cafe-keimeisha.jp/