I must upload an article about it in April.
When I went to Mama river to see cherry blossoms, I dropped in at Katsushika Hachimangu Shrine.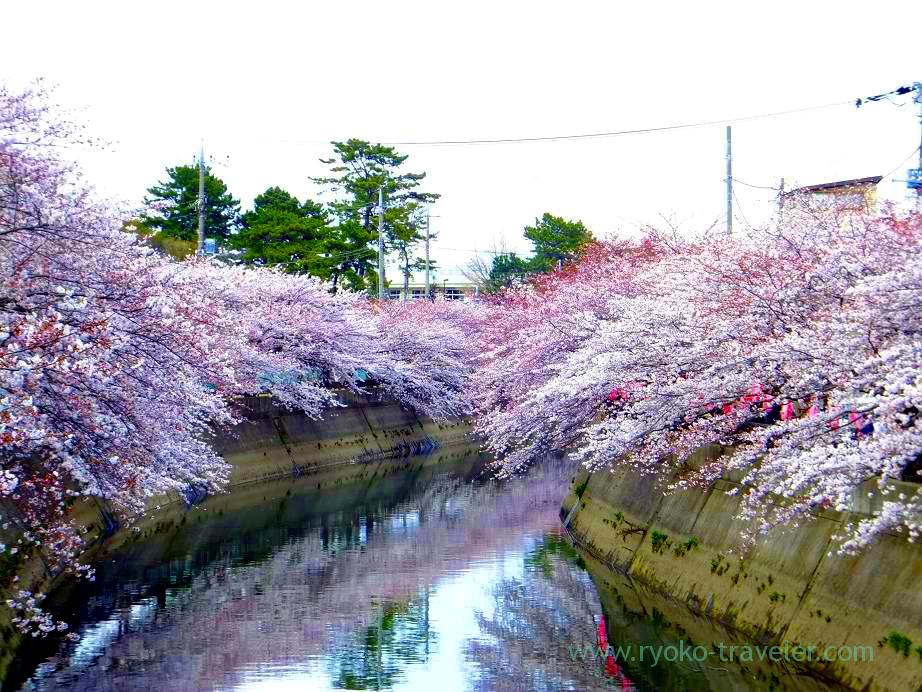 Motoyawata : Cherry blossoms around Mama river

So Beautiful ! I got up at 12 o'clock this morning. (morning? it's already noon.) I went to bed at 0:00, so I slept fo...


The shrine stands besides the street to the Mama river.
These trees were far from in full bloom. Compared with Mama river, too.
Only the tree that this side was in half bloom.
If these trees are going to be in full bloom, it can't be expected so beautiful sight.
I think some trees are going to die.
There were many dead branches 🙁
Zuishinmon (Main gate)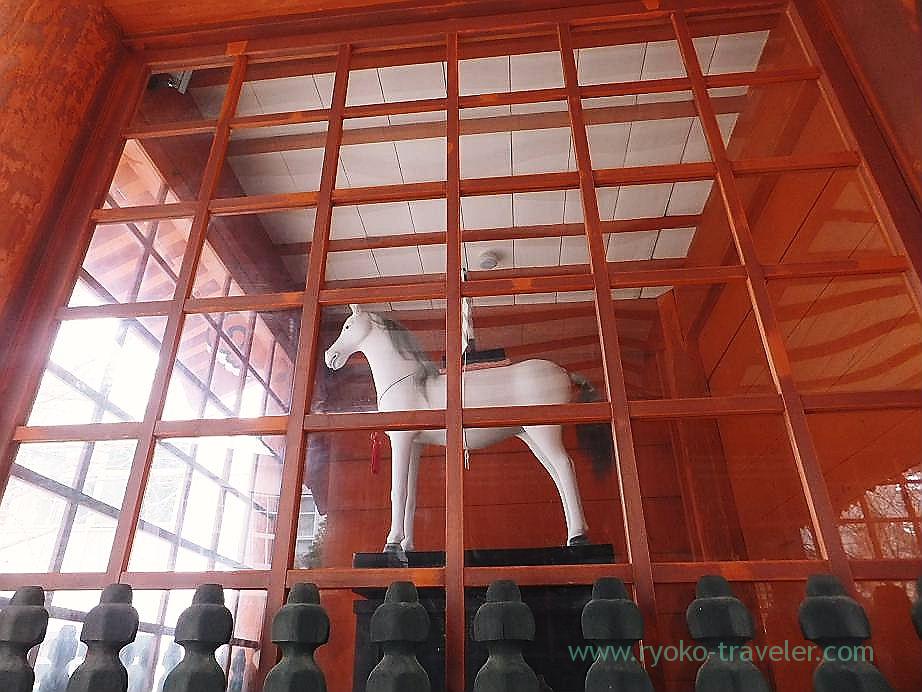 "元" means old.
"Old" prefectural shrine.
Added "Old"… 🙁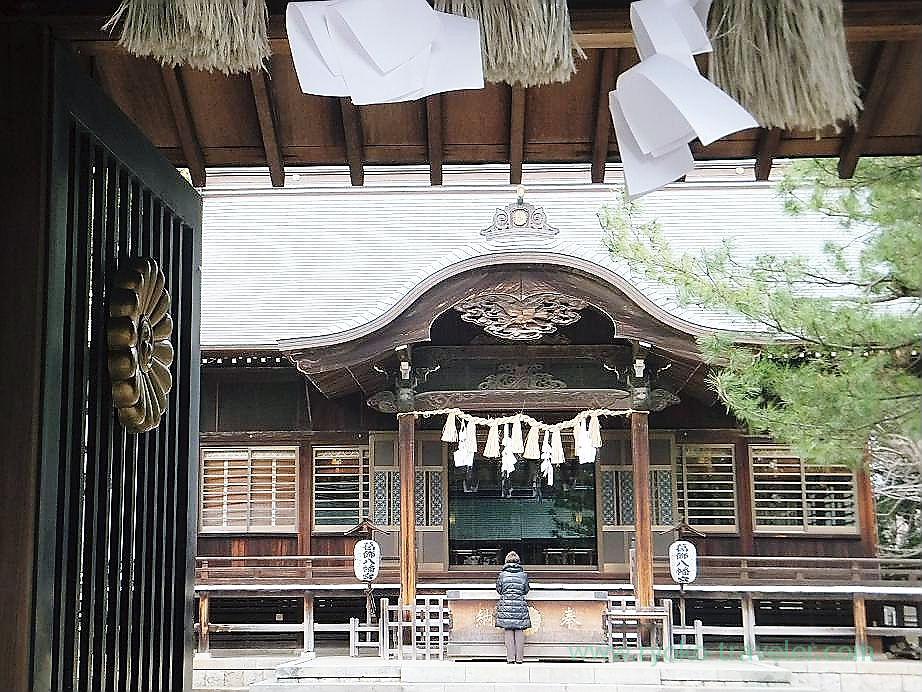 Worship hall.
I wanted to see it.
Large Ema of Kagura Hall (kaguraden)
Kagura Hall is for Shinto music and dance hall.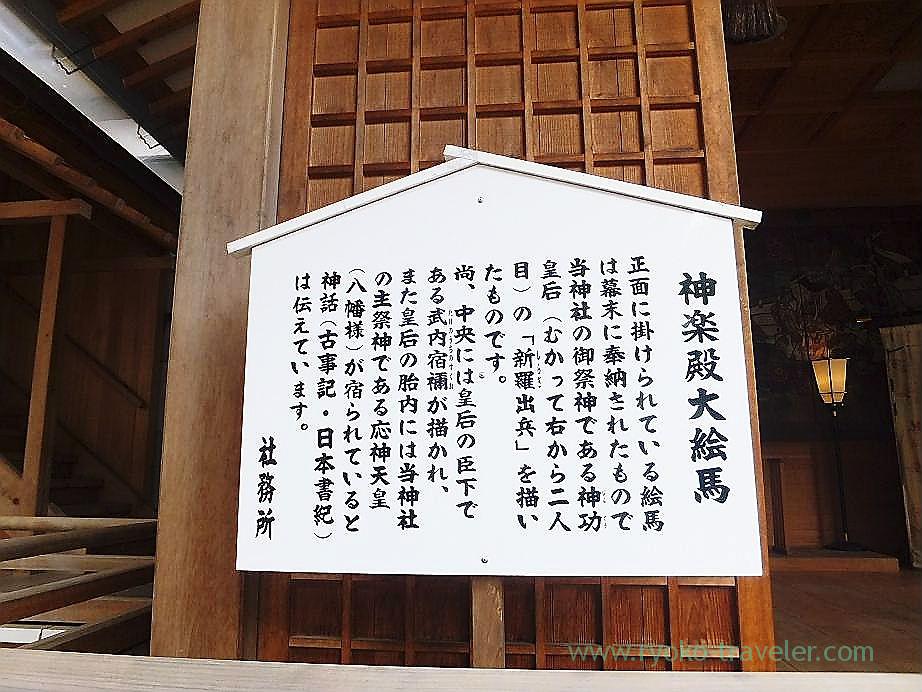 Shinyoko (storehouse for portable shrines)
Bell tower.
Chozuya.
" Water of tsukubai "
The notice says that you should sterilize by boiling before drinking the water.
Oh, there are someone drinking the water.
Surely, I got a goshuin at a selling amulets booth. 😀
About Katsushika Hachimangu shrine (葛飾八幡宮)
Address / 4-2-1 Yawata, Ichikawa-shi, Chiba
Station / Keisei Yawata station (Keisei main line)
Open / 24 hours
Closed /No scheduled
Website / v (in japanese only)