Yellow shrine.
I went to Katsushika Hachimangu shrine to leave three years of my New Year's decorations and o-mikuji.
These items are unable to throw away as refuse.
We have to leave these goods in temples or shrines' care after using or New Year coming.
Temples and shrines burn these goods at their ceremony.
But I always forget to bring these goods though I often go to shrines and temples 😛
I thought to take these goods to shrine until this year's end.
And I made it :P.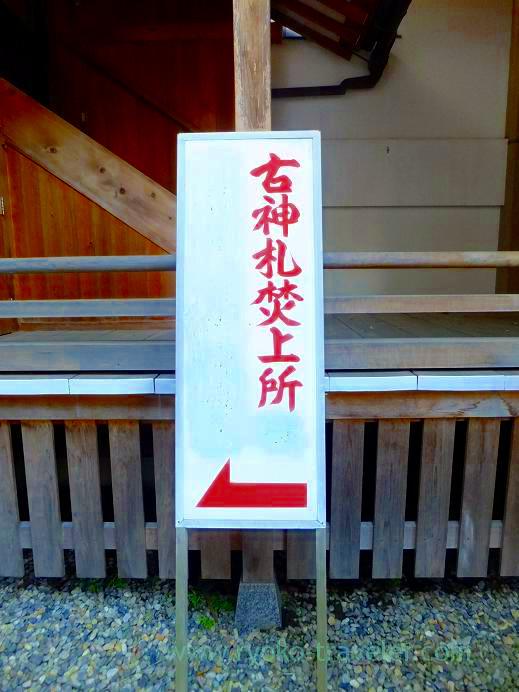 Never accept non-burnable(stuffed toy, china, mochi and so on) things. .
Gingko leaves turned yellow 😀
Beautiful 🙂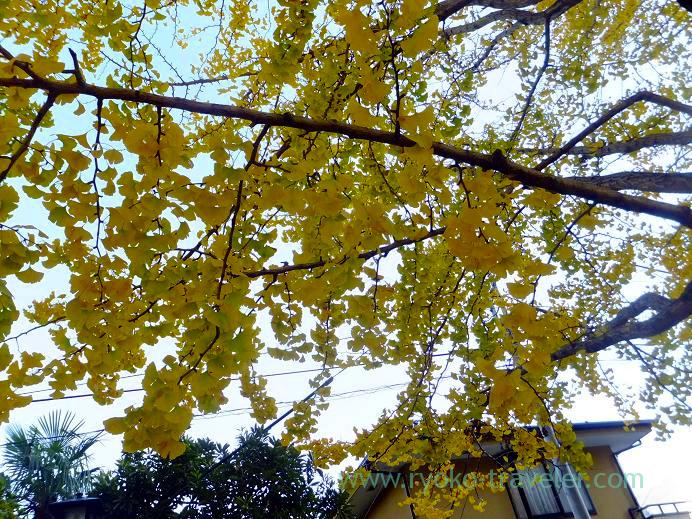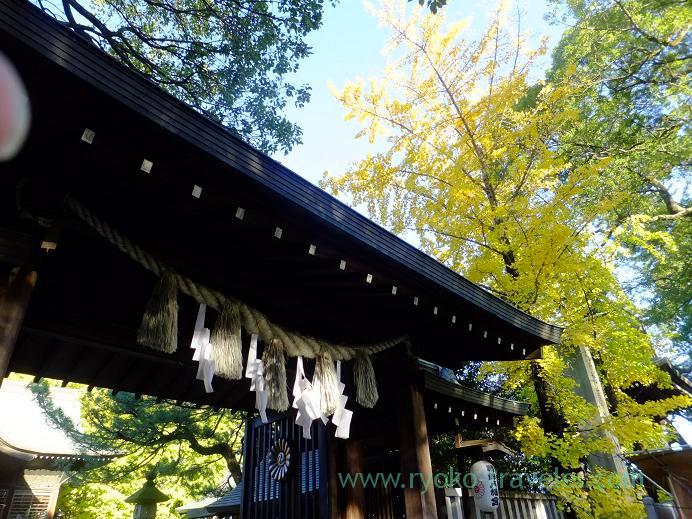 Yellow leaves Carpet.
After leaving Katsushika Hachimangu shrine, I went to Mama river.
There are a lot of cherry trees along the river. The trees turn red in Autumn.
Though I was looking forward to see maple trees lines, I didn't make it (>_<)
This is a picture when I took this cherry-blossom season.
When I took this photo, I decided to see this trees turned red without fail.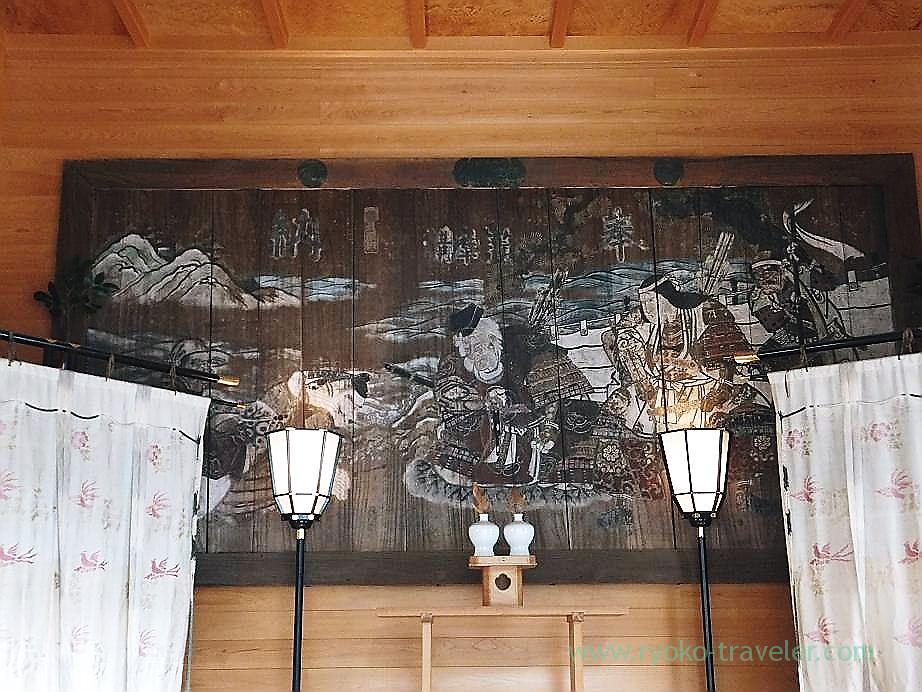 Motoyawata : Katsushika Hachimangu shrine in Spring (葛飾八幡宮)
I must upload an article about it in April. When I went to Mama river to see cherry blossoms, I dropped in at Katsus...
How disappointing ! I'll going to see maples next year !
About Katsushika Hachimangu shrine (葛飾八幡宮)
Address / 4-2-1 Yawata, Ichikawa-shi, Chiba
Station / Keisei Yawata station (Keisei main line)
Open / 24 hours
Closed /No scheduled
Website / http://www.katsushikahachimangu.com/ (in japanese only)