My friend asked me to join New Year's party at Kashigashira (刺身BAR 河岸頭) in Tsukiji last Friday. Of course, I said YES ! I went to there with a light heart. Speaking of Kashigashira, I visited there for several times at lunchtime. Their sashimi bowl is great. And I had wanted to have dinner at there for a long time. Finally, my wish came true !
Beautiful night view of Tsukiji Market and Tokyo Tower was seen when I walked across Kachidoki bridge.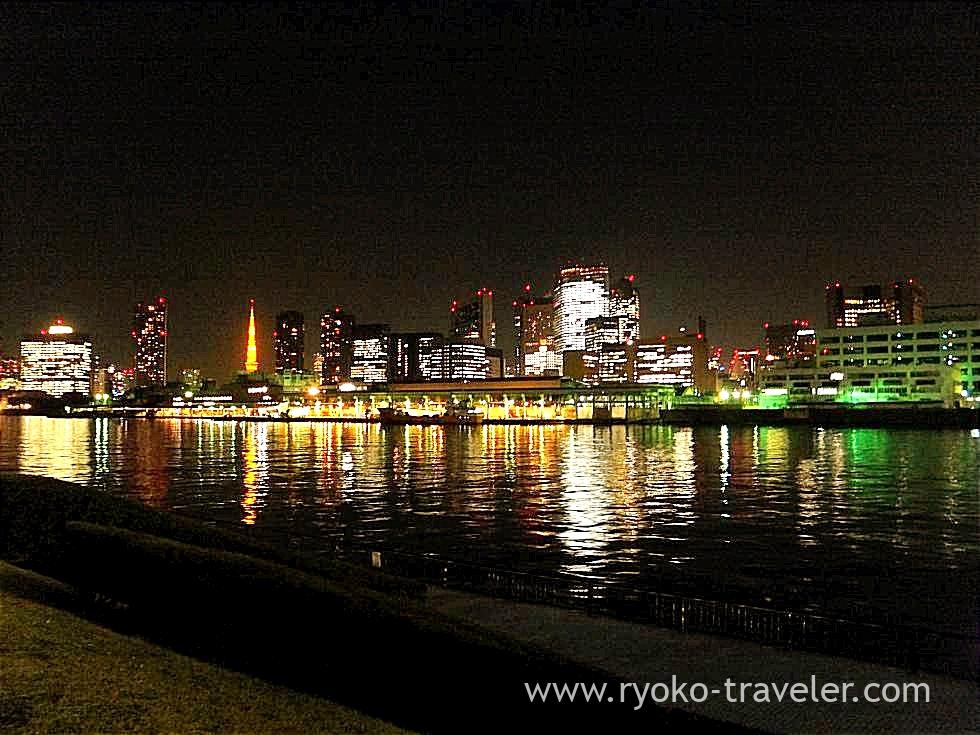 When I got to Kashigashira, there were already 7 or 8 people there. And after a while, the party started.
Whelk(つぶ貝). All dishes are for 4 person.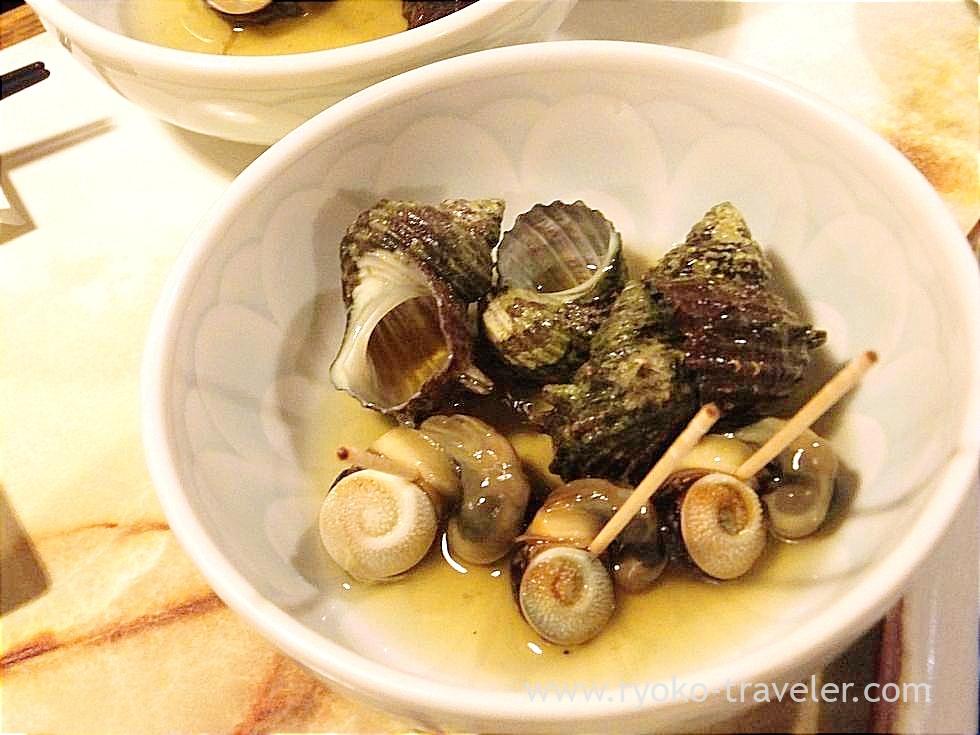 Nigiri (にぎり). Tuna's head meat and kohada (young gizzard shad).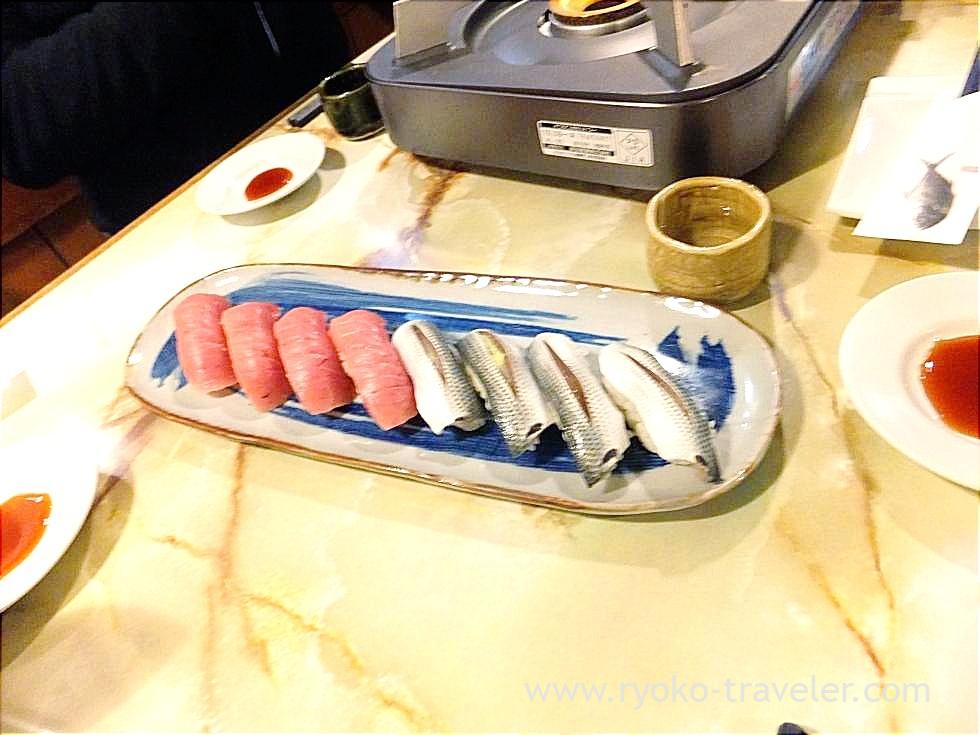 Grilled soft roe on konbu (白子の松前焼き). That's Matsumae style.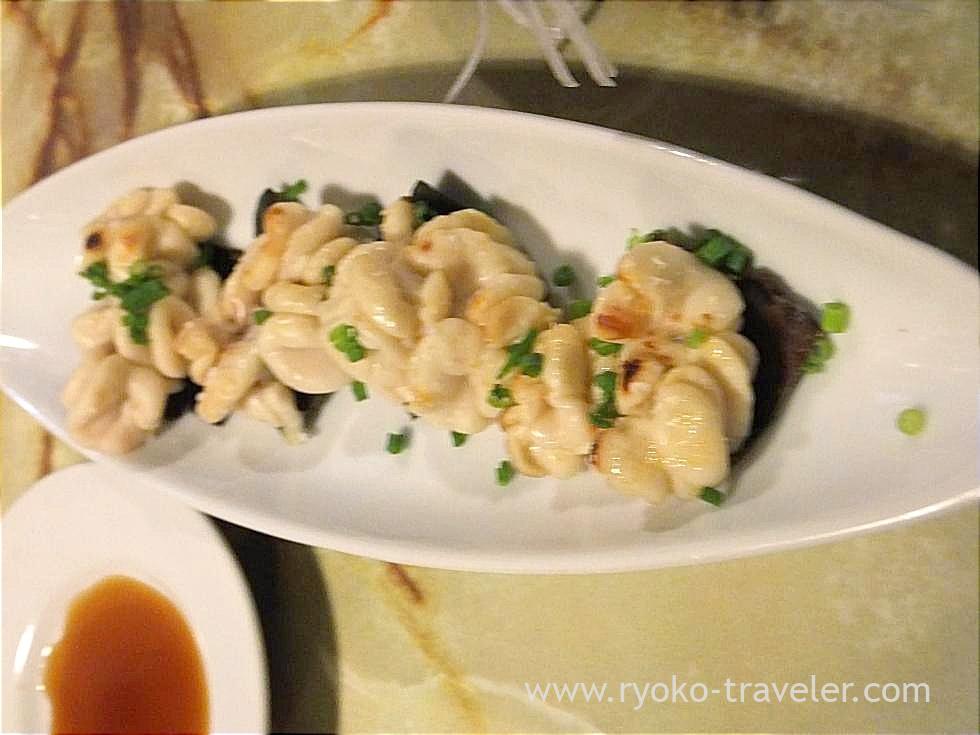 Assorted sashimi (刺身盛り合わせ). Amaebi shrimps, Sekiaji (a kind of horse mackerel), vinegared mackerel, Kanburi (yellowtail caught during the cold season), chu-toro(tuna),lean meat of tuna ,salmon, octopus, Kue (longtooth grouper) And Spanish mackerel. Everything very good. Especially I loved Spanish mackerel.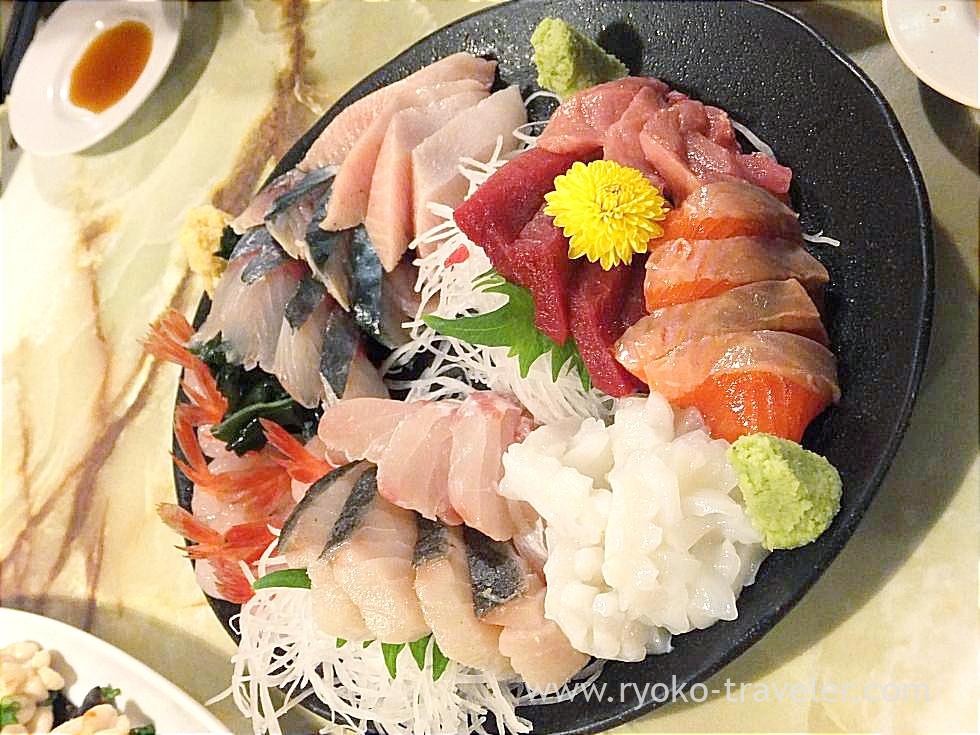 This is yellowtail for shabu-shabu (ぶりしゃぶ) ! It's called "Buri Shabu" in short ! It can be eaten raw. But we put them into boiling soup shortly and ate. Delicious !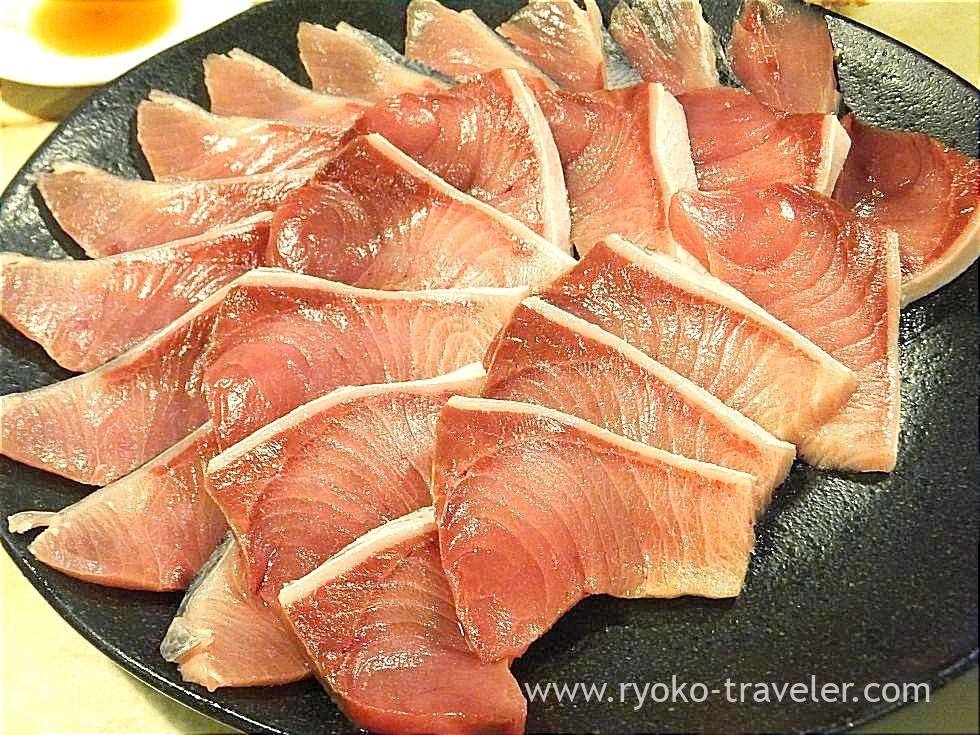 And this is Pacific bluefin tuna (Kuro-maguro) for Sukiyaki (すきやき). Tuna in the black bowl was thawed, and the Tuna on the glass dish is raw. Truthfully speaking the restaurant prepared higedara hotpot that day. But they said they want to change hidedara to this sukiyaki because they got splendid raw tuna ! So, we said OK. The manager said it's difficult to get such a good raw pacific blufin tuna ! This could be eaten as raw.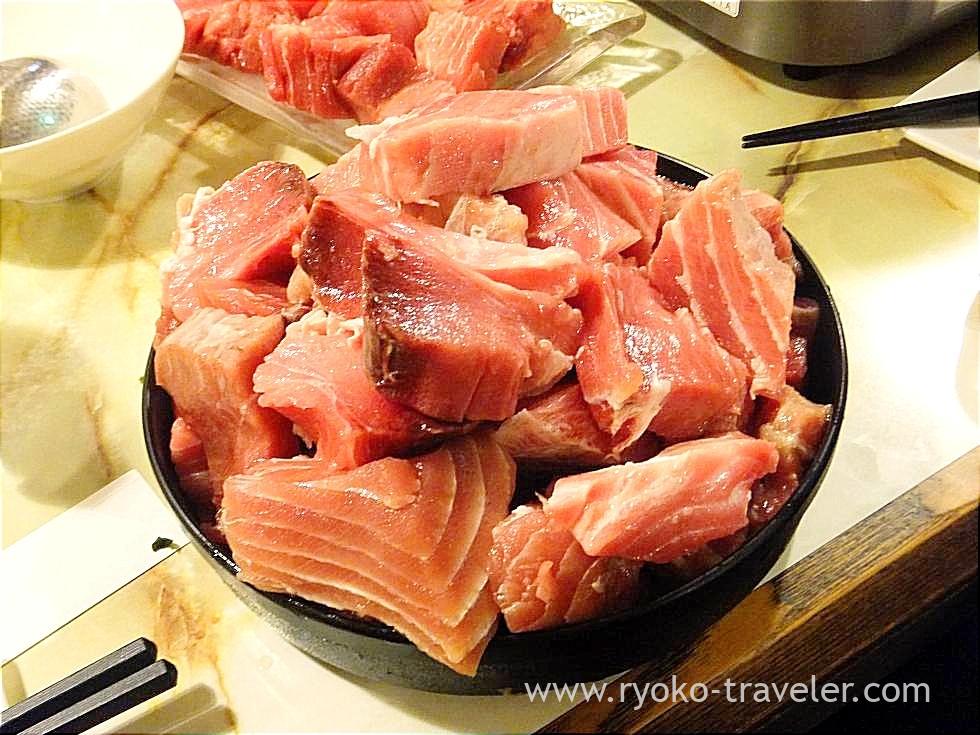 But the manager started to grill. We needed only to wait and eat. He did everything. First of all, we ate simply grilled tuna lightly with beaten eggs. It's half-cooked. Delicious.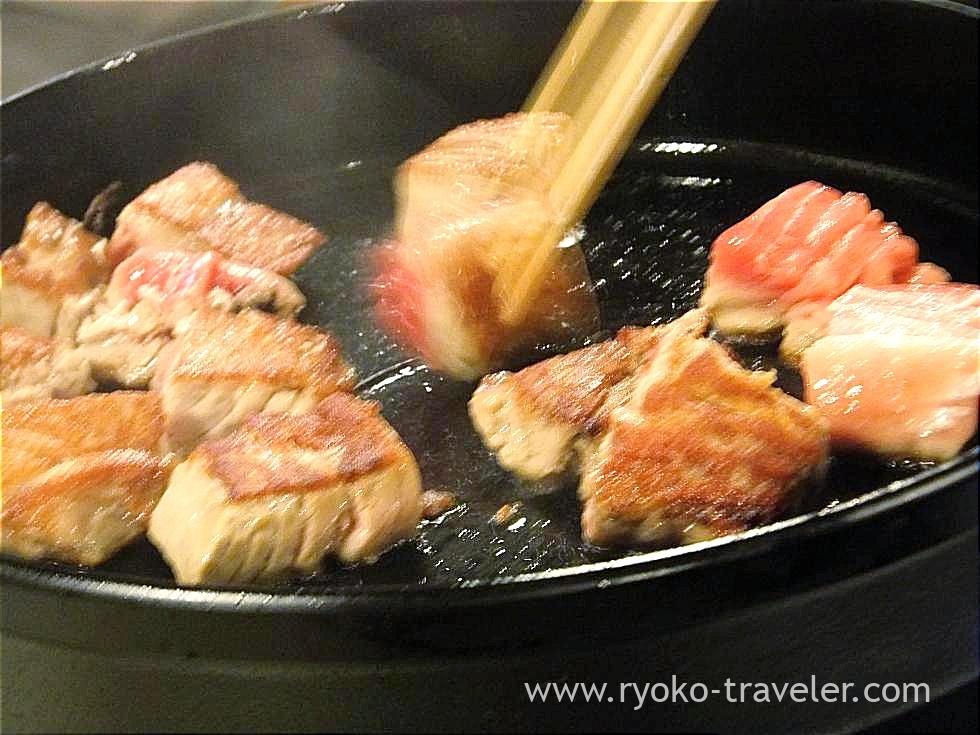 Next, he added green onion and soy sauce. Good smell of soy sauce grilled… Those meat were completely cooked. Needless to say, it's splendid. It's like barbecue sauce !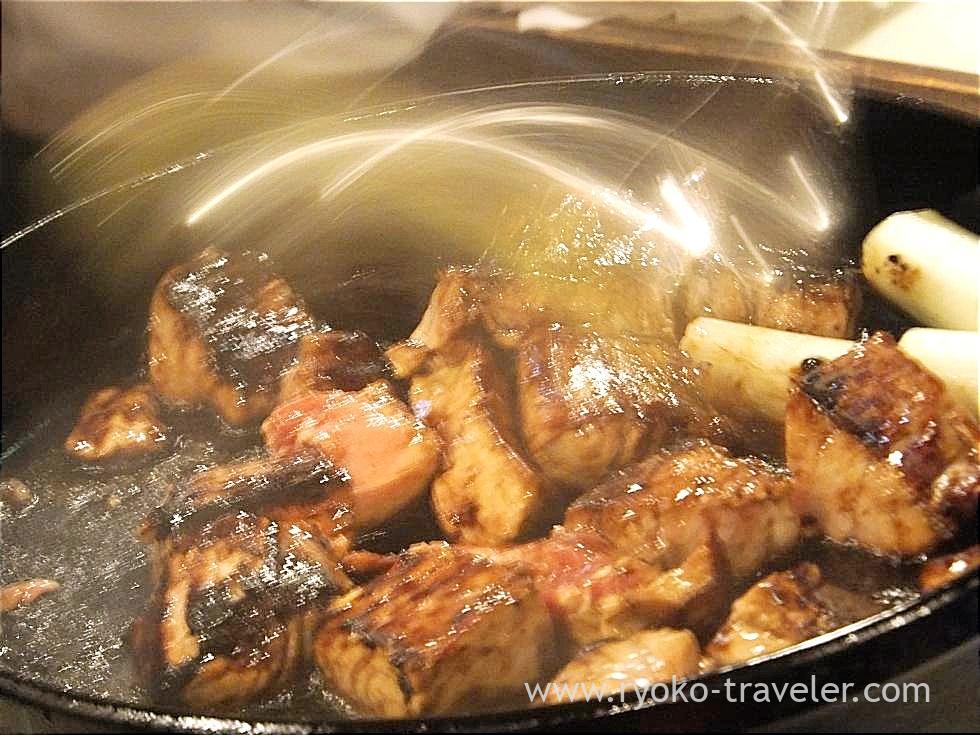 Last, he added much sugar and changed it to Kansai-style flavor. Kansai-style sukiyaki is sweet. I needed rice !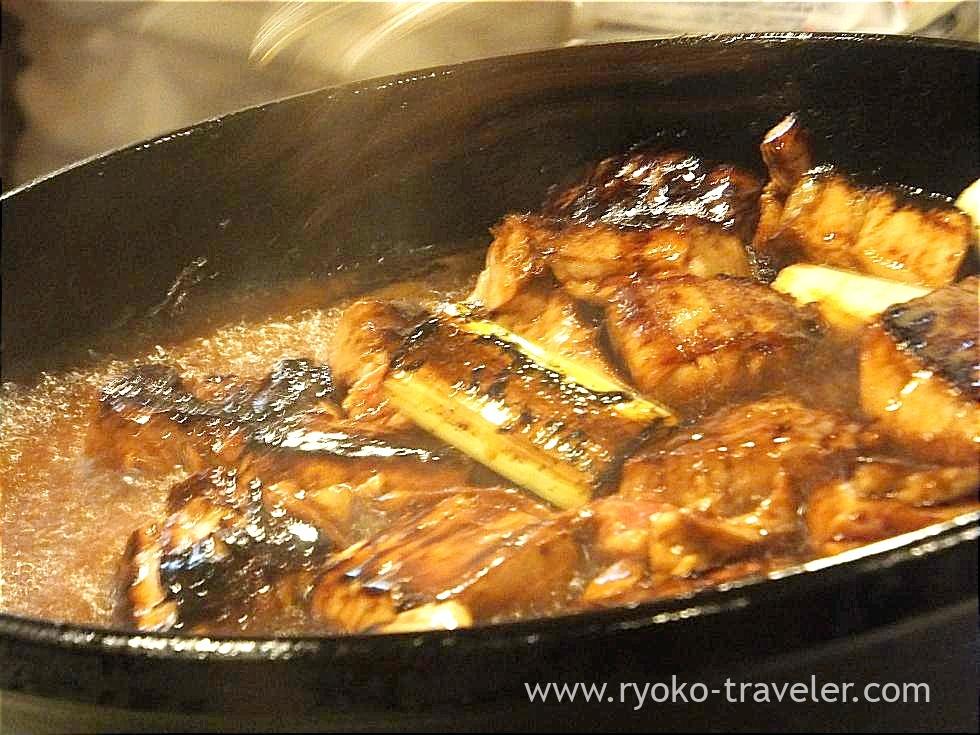 There are too many pacific bluefin tuna. Luxurious. After that he put much vegetables into the pot and cooked ojiya (porridge). Because I was full, I tasted just a little. It's good.
When we paid, the manager showed higedara (armored weasel-fish) that we had scheduled to eat :p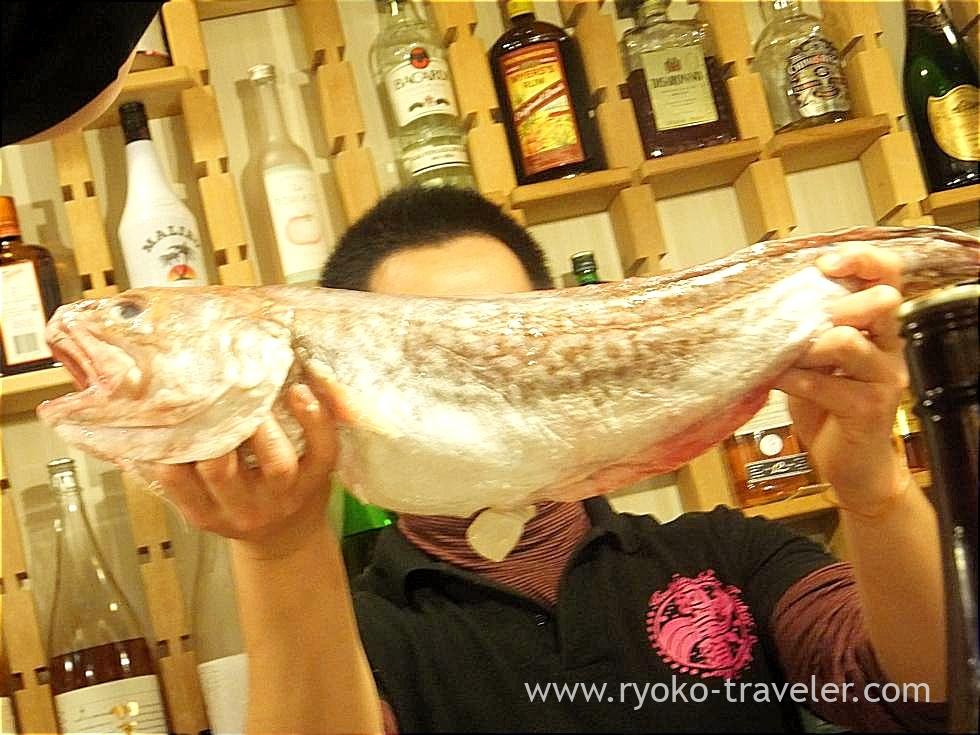 About

Name Kashigashira (河岸頭)
Open Lunch, Dinner
Reservation Available for dinner time only
Credit card Unavailable
URL Twitter, Instagram

Google Map