Nice to meet you, Taiwan 🙂
Though it was about last year, I went to Taiwan. This was my first trip to Taiwan.
I heard Kaohsiung is second largest city in Taiwan and lots of fresh seafood can be eaten because it is a port town.
I took Vanilla air. This was first LCC inernational line and first Vanilla air. Lots of "first" there 🙂
I went toward Narita international airport Terminal 3 as usual.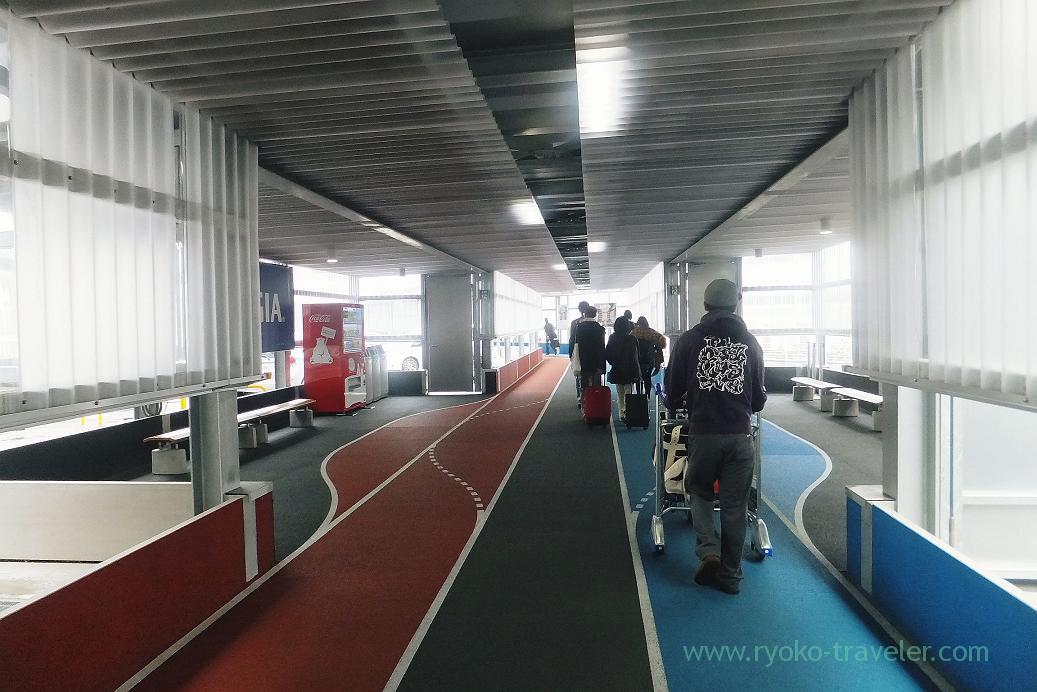 Right !
I forgot that LCC standard ticket accept only one baggage that have 7kg weight included the price 🙁
More large and heavier baggage is needed additional charge. And it have to be into the cabin.
I left army knife in my suitcase !
The staff stopped me as a matter of course.
So my knife stayed in locker in Narita airport for three days.
You might guess why do I bring knife…
I need knife for eating mango when I get it in supermarkets… 🙁
International floor ! Duty free ! Though it is simple and cheap terminal for LCC, some duty shops are there.
So it took much time to get to the gate though I left home earlier. When I got to the gate, the gate was already open.
I pulled myself together and get on the flight !
There's only one good thing for me to be seated. I can take the photo of outside the plane.
Four-hour flight took us to Kaosiung International Airport from Narita.
Hello 🙂
Warm ! No. Hot there !
After I got Taiwan dollar, I went toward the subway station.
The subway station and the train was clean.
It took 20 minutes from Kaosiung International airport station to Formosa Boulevard station (美麗島站).
Token vending machine.
Token is like coin. I saw the way of taking the subway plane again and again on Youtube :p So, I could use subway smoothly.
The most famous station in Taiwan because of such a beautiful ceilings 🙂 Ah, beautiful as I saw on some websites !
It is said to be second beautiful subway station in the world.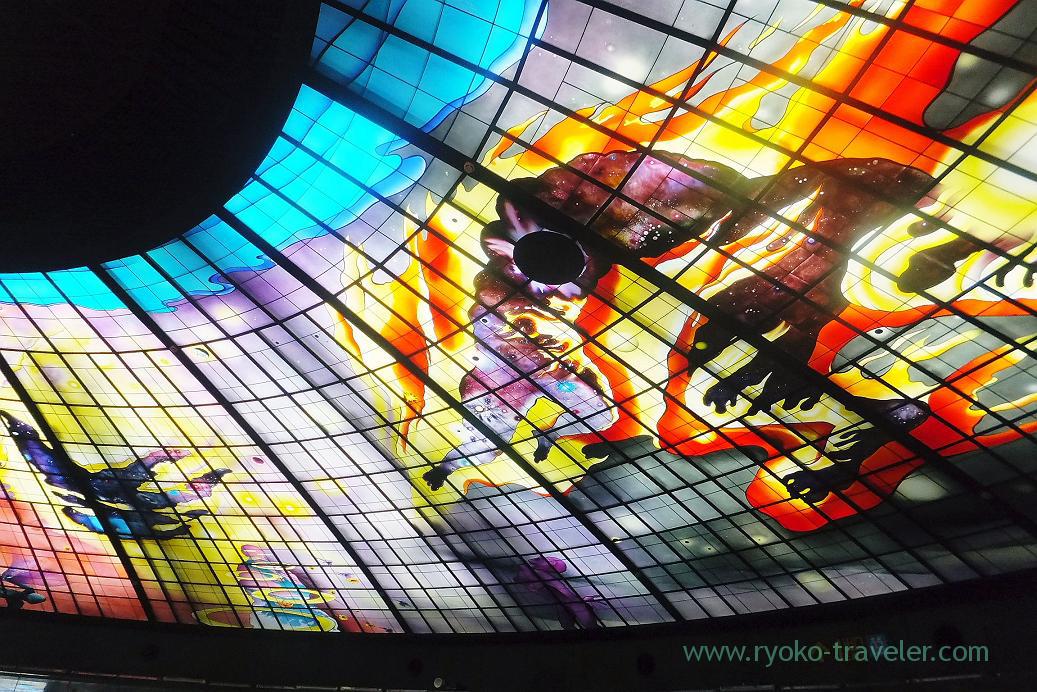 At first, I went toward my hotel.
City council station (市議會站) was closer than Formosa Boulevard station for going to my hotel. But getting to City counsil station is needed to change trains at Formosa Boulevard station and walking from Formosa Boulevard station is better than changing trains.
City council station is next to Formosa Boulevard station.
Truthfully speaking, I was anxious about changing train at first Taiwan trip 😛
Formosa Boulevard station