Popular lunch spot in the Kachidoki view tower building
Whenever I passed through in front of the shop, I was very interested in the shop, but somehow there was no opportunities to enter in.
Taisho
But finally I tried this shop at lunchtime !
This restaurant's official name is "Sophy" and hostess bar, but another people open this restaurant as "Taisyo" at lunchtime.
Lunch menu.
The menu hasn't changed for a long time since this shop started their business !
Citrus-grilled sea bass (黒むつの柚香焼き)
Grilled mackerel with salt (さばの塩焼き)
Grilled salmon with salt (鮭の塩焼き)
Grilled arabesque greenling with salt (ほっけの塩焼き)
Crab cream croquette (ズワイガニクリームコロッケ)
Sea bass is popular because it is rather expensive fish 🙂
Every foods cost us 950 yen. It's more expensive than another restaurants close to Kachidoki station.
So, I ordered Citrus-grilled sea bass, too.
As soon as I finished order, the pickled vegetables and boiled kiriboshi daikon radish was served.
After 10 minutes or so, my fish and another foods were served !
Miso soup and rice.
Bigger slice of sea bass ! I imagined sea bass have much fat. But its meat wasn't too fatty and tasted light.
I was really surprised that I don't need to go across Kachidoki bridge to eat good grilled fish ! This shop will be in my good lunch lists around my office !
After I got out of the restaurant and saw lunch menu again. I found there is "Small negitoro 100 yen" on the menu. I wanted to eat it 😛 I have to visit again soon !
Posts about another lunch spot nearby is here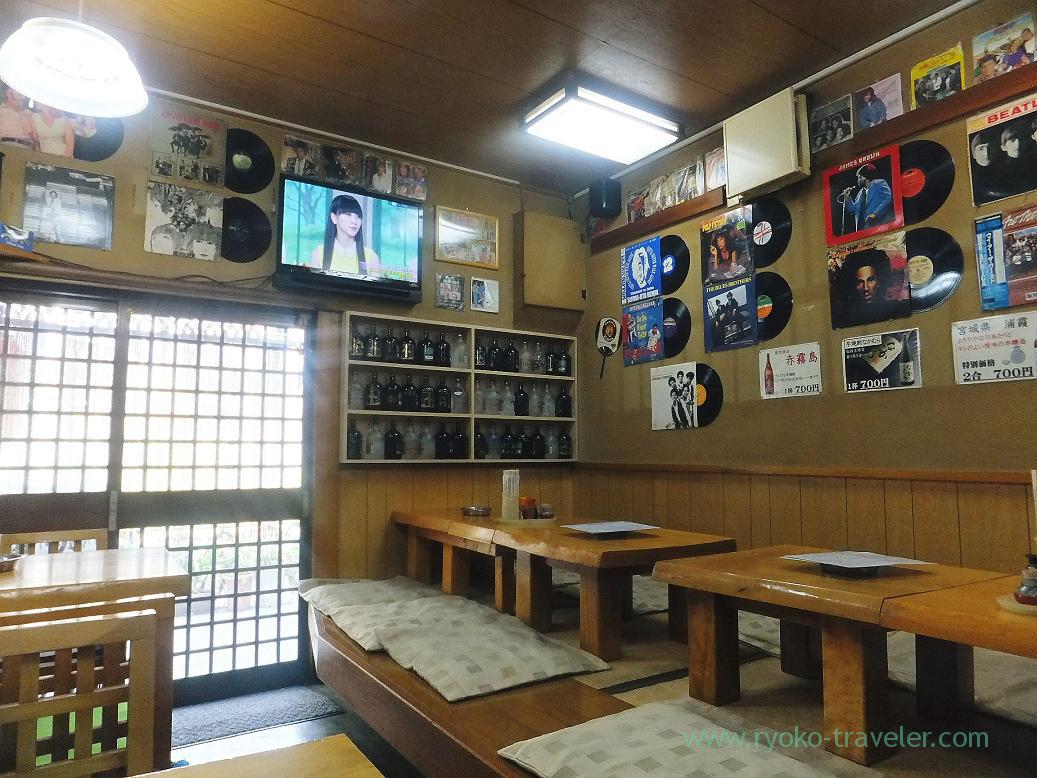 Kachidoki : Deep fried horse mackerel at Sake-dokoro Nakamura (酒処 なかむら)

I found inexpensive lunch spot ! I found that an izakaya in front of Kachidoki subway station has started to open the...



Kachidoki : Tuna yukhoe bowl close to Kachidoki sta.

Underground of Kachidoki Sun Square Bldg is hidden lunch spot There's a lunch spot close to Kachidoki Sta. that I had w...


http://www.ryoko-traveler.com/ikenoya3/
About Taisho (たい将)
Address / Kachidoki View Tower 1F, 1-8-1, Kachidoki, Chuo-ku, Tokyo
Station / Kachidoki station (Toei subway)
Open / 11:30 – 14:30
Closed / Sundays and another national holidays