Summer Festival JGSDF camp.
Japan Ground Self-Defense Force Camp is very close to my house. So, I'm looking forward to visit this summer festival every year. I was really anxious whether it is held or not this year because of severe earthquake March 11.
But fortunately it was held !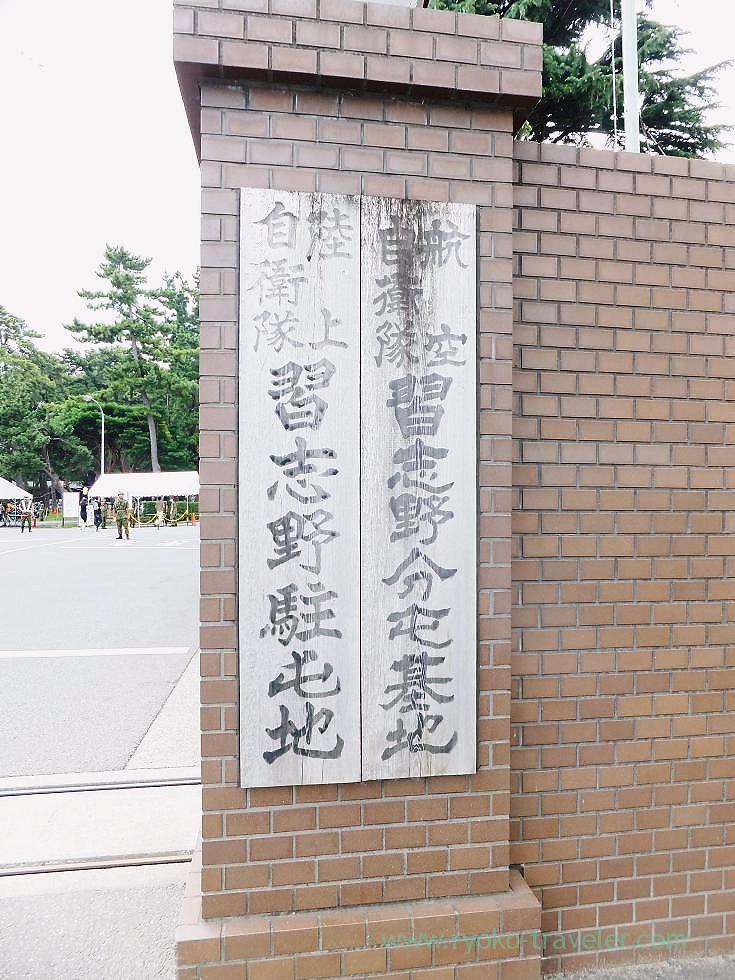 I went to there this year, too.
But Kutei-kan is closed.
Being restored in it. (I wonder if it is due to earthquakes.)
(About Kutei-kan : http://en.wikipedia.org/wiki/K%C5%ABtei-kan)
First of all, I ate kakigori with Blue Hawaii (blue syrup).
It is very muggy today.
Deeply suntanned than I had expected.
Humidity make me more uncomfortable than temperature.
My discomfort index is 100% !
It was held the activities of Great East Japan Earthquake by JGSDF exhibition (in a tent).
I saw it a bit because rain seemed imminent.
It was a great shock to me that cats and dogs prowling in search of food in convenience store, being in ruins.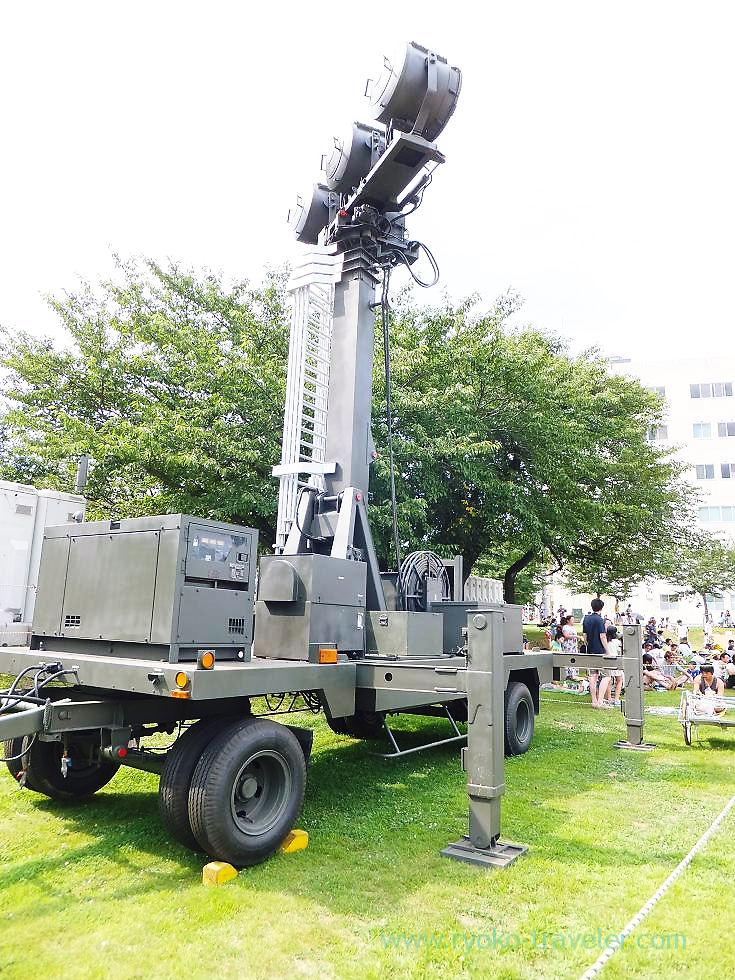 Fukushima's local goods fairs was held, so I went to there with expectation.
But most of goods might be already sold or there might be dealt in the goods only, there were only Hello Kitty goods of Soma Nomaoi Festival and charity T- shirts.
So, I bought local Hello Kitty items.