There is a izakaya near Funabashi station that I had wanted to go.
The name is "Jane" and the izakaya serves southeast Asia foods .
We ventured to go to there and we found it was full with reservation, but the waiter said that we could stay until 8 p.m. It's about one hour.
Because it was Sunday, many good restaurants don't open, so we decided to have light meal there.
The shop keeper says clearly,
"No non-drinkers"
"No full stomach"
"Don't order rice and noodles from beginning"
"Go out after finished eating"
To cut a long story short, The shopkeeper wants to say, "Once you are into my house, spend lots of your money."
Actually he says he want have small profits and quick returns on his homepage.
I took a interest in such a aggressive shop 😛
Well, at first, we had to order something to drink. (of course, alchoholic drinks :P)
333. Vietnamese beer (630 yen).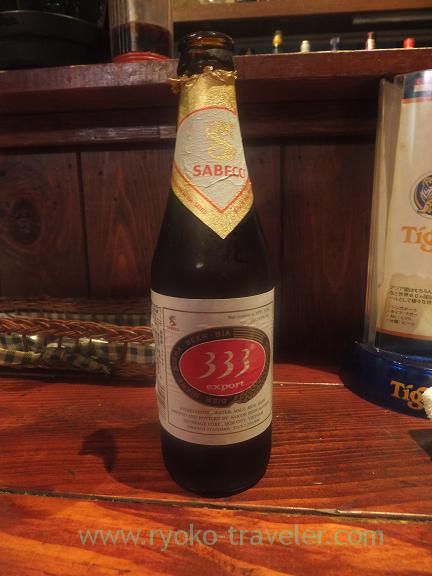 Stir-fried water spinach (空心菜炒め) 580 yen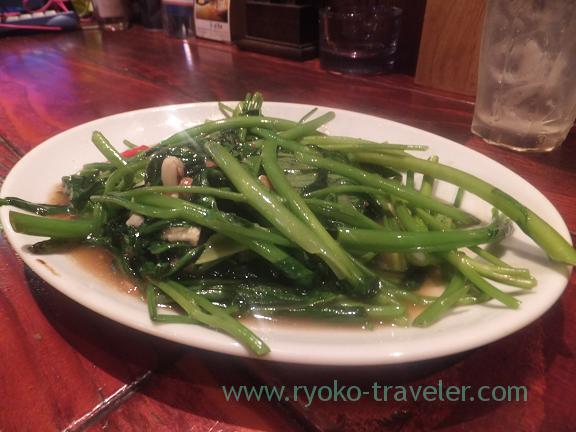 The dish was simple. Only water spinach. But it was nice.
Tom yum goong (トムヤムクン) 680 yen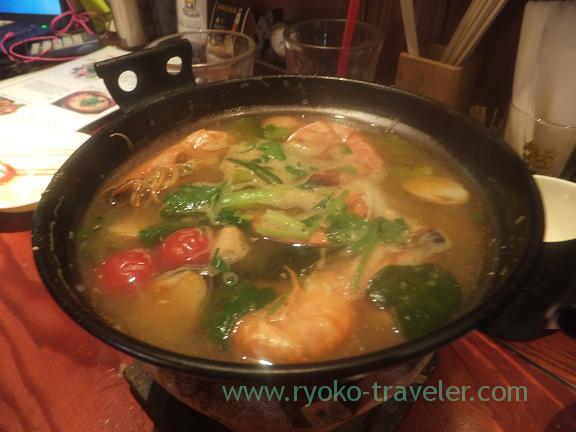 It is a standard of Thai food 🙂
I don't like sweet tom yum goong. But it wasn't. I think it is universally acceptable. Not too sweet, and not too hot.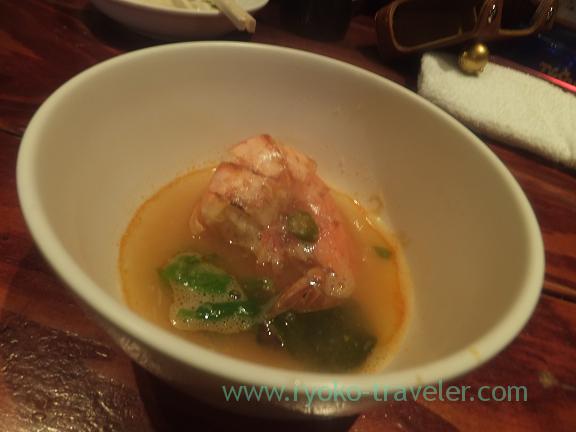 I don't remember its name, but it was really good. Its skin was springy and jelly-like. If I remember right, it is vietnamese dumplings.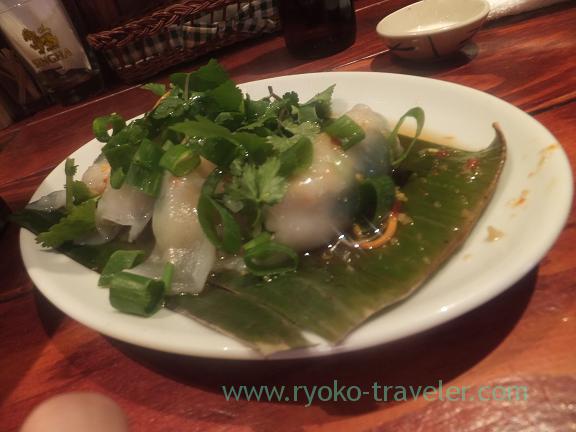 And, time was up there.
Those dish had common taste against the shopkeeper's saying. And the prices are so-so.
I felt comfortable at the shop.
The shopkeeper says the shop serves over 130 kinds of dishes…
Does he say true ? I want to try…