Atami Baien, One of the great plum blossoms park
Before I went to Italy, I also had a one night trip to Izu 😛
My target was plum blossoms !
Atami have plum trees park that is named "Atami Baien" blooming the earliest in Japan.
(Baien means plum trees garden)
I can go there from Chiba about three hours or so by local train.
Its name have "Atami", but if you go there by foot, Kinomiya station is the best. So, we got off at Kinomiya station.
And also you can go there by bus from Atami station.
Anyway, we felt hungry and we had breakfast before going to Atami baien.
Though Atami Baien is opposite area, I wanted to try this cafe for a long time.
Here, Bonnet.
This kissaten had cozy atmosphere. We felt an old and Showa era smells 🙂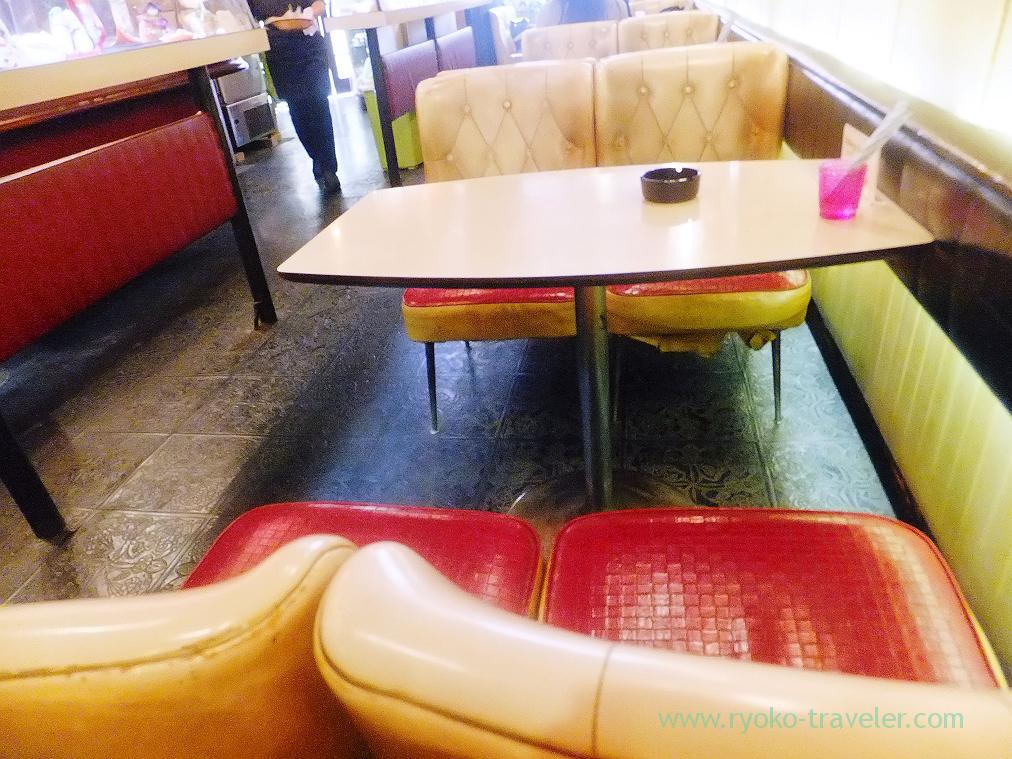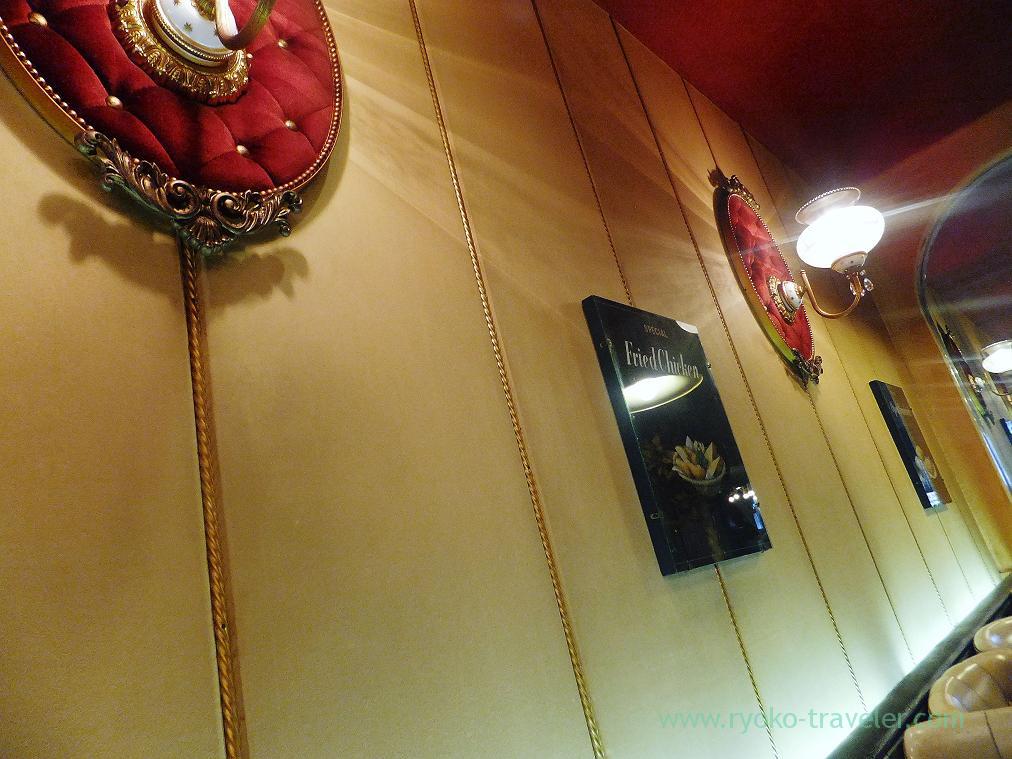 I ordered a hamburger set (ハンバーガーセット, 800 yen)
The waitress poured coffee into the cup in front of us. The flavor was good 🙂
This kissaten's specialty ! Hamburger !!!
It is smaller hamburger and not American taste.
It seemed hamburger steak and vegetables sandwiched with ordinary soft breads.
The origin of humburger might be like this.
By the way, a man ordered two hamburgers.
I know. If you want to be full as meal, this one humburger is not enough.
And then we went to Atami Baien (Atami Plum Garden).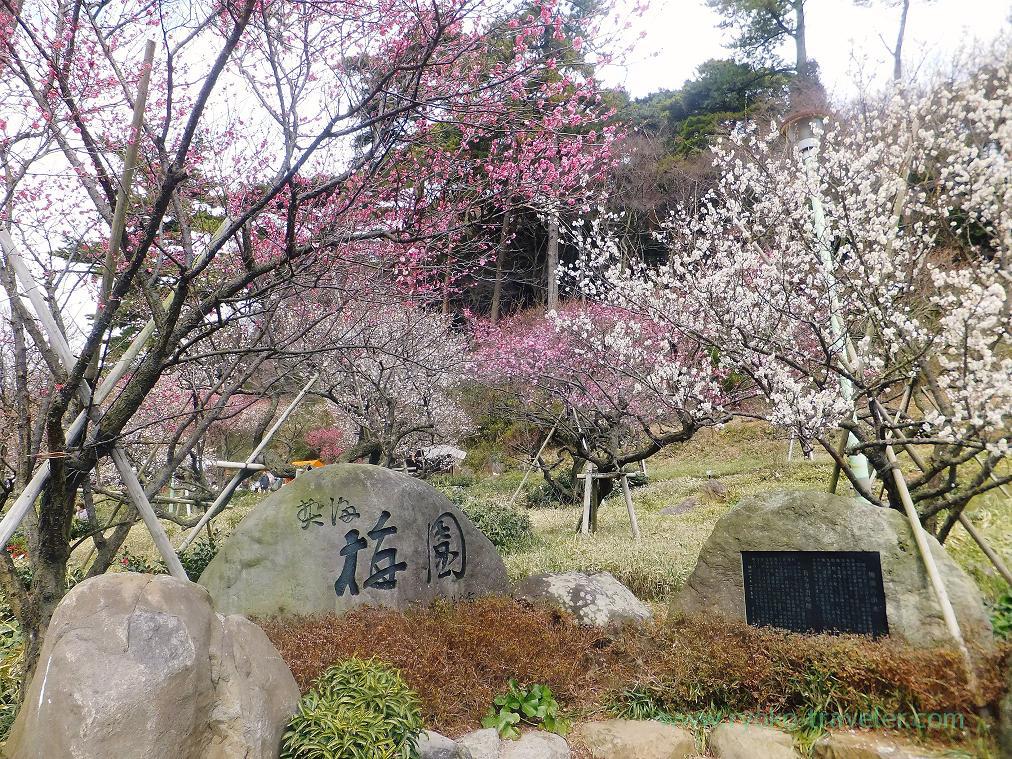 Only 40% of their plum blossoms were in bloom, but we could enjoy seeing plum blossoms because there were so large number of trees 🙂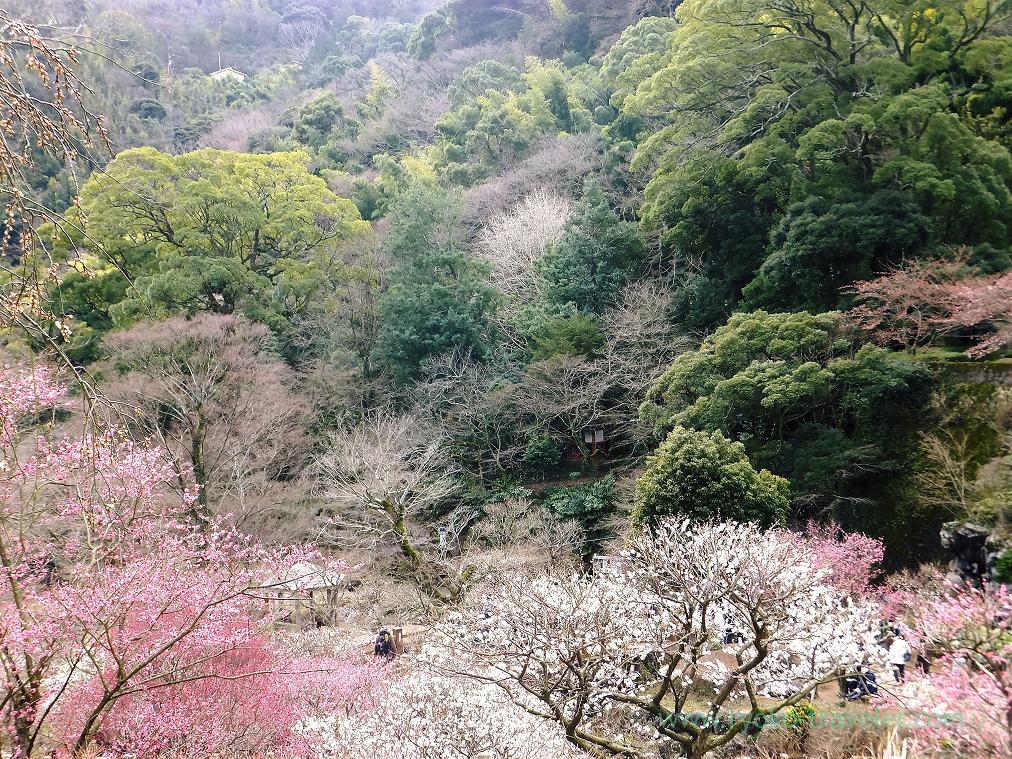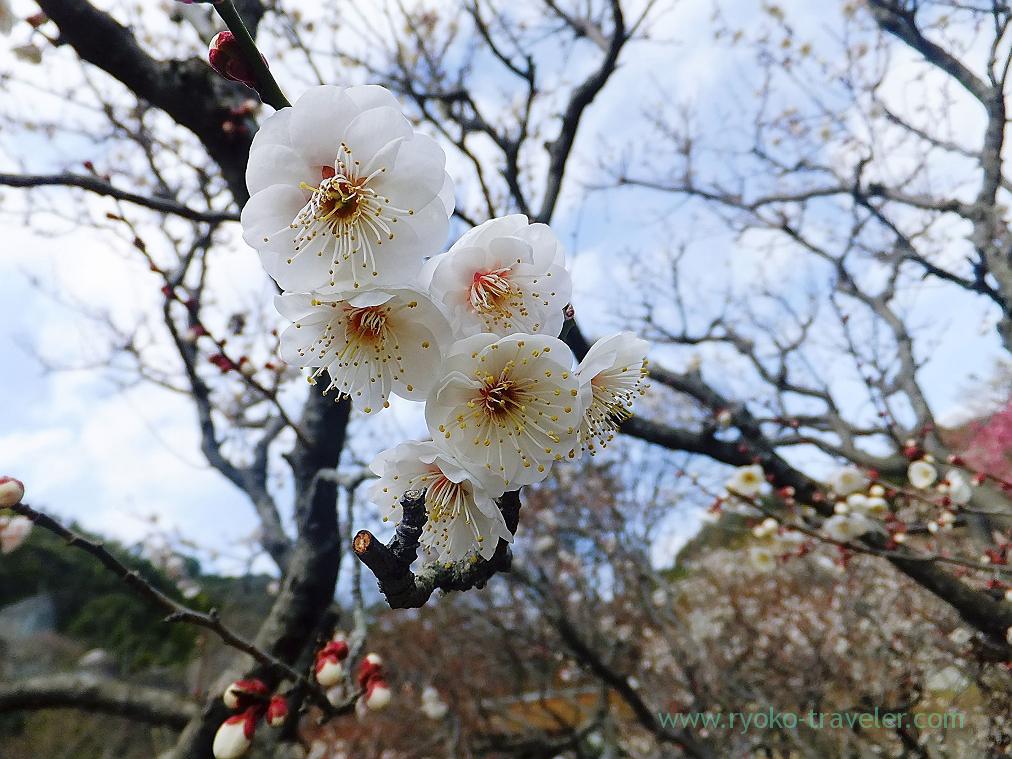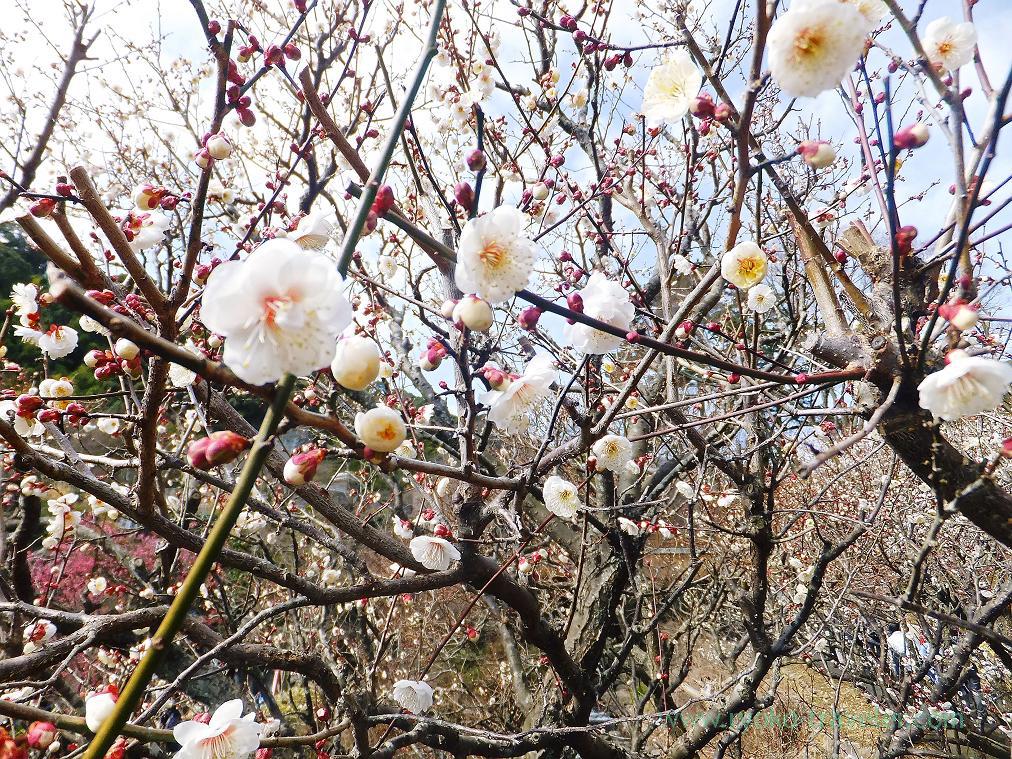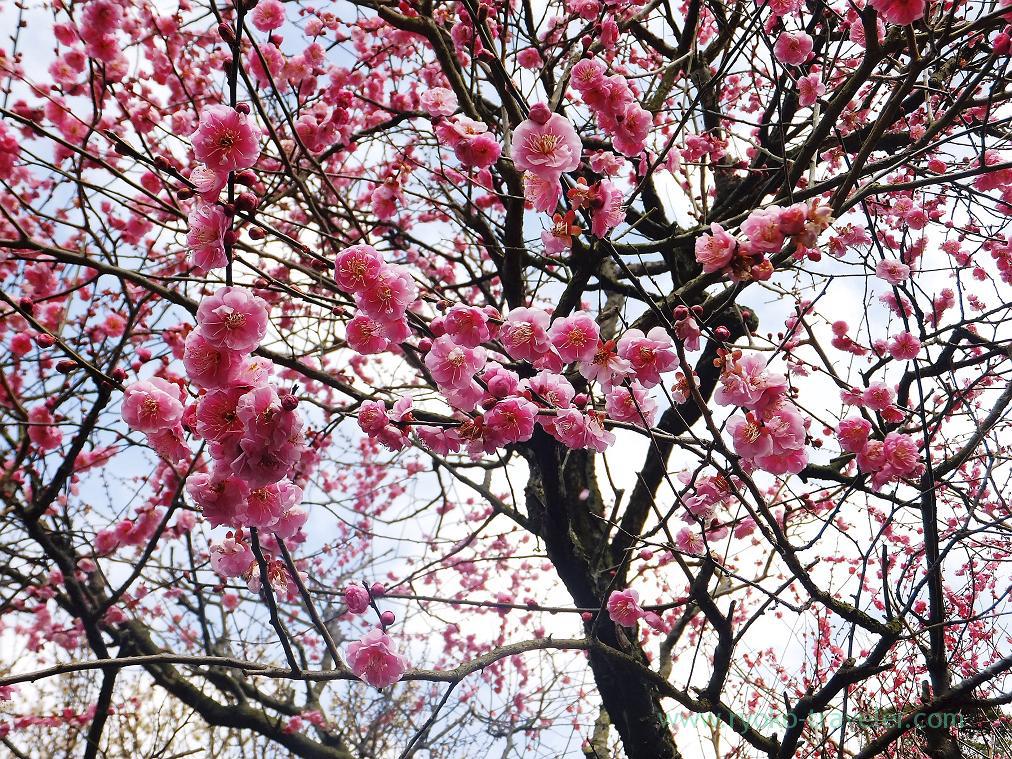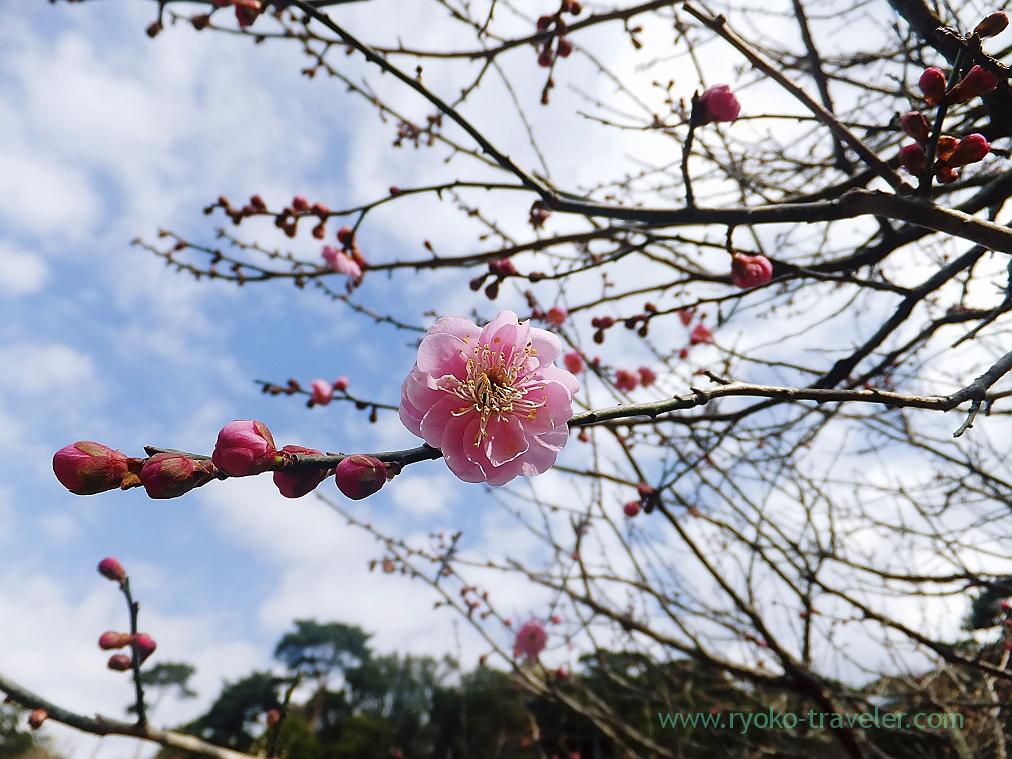 We enjoyed early Spring 🙂
After that we went to Izu Atagawa station.
Yes. We stayed at Onsen district 🙂
About Bonnet (ボンネット)
Address / 8-14 Ginza-cho, Atami-shi, Shizuoka
Station / Kinomiya station (Izukyu)
Open / 9:00 – 17:00
Close / Sundays
About Atami Baien (熱海梅園)
Address / 8-11 Baien-cho, Atami-shi, Shizuoka
Station / Kinomiya station (Izukyu)
Open / 24 hours
Admission fee – free (But 300 yen during plum blossoms festival)
Website / http://www.ataminews.gr.jp/ume/(in Japanese only)