Cozy house serve standard Japanese meals
There are still so many lunch spots that I haven't visited yet around my office.
Finally I went to one of the shop near Tsukishima station.
Izakaya Tatsuya
But it is further than I had expected from my office. Truthfully speaking, I took more one hour going back to my office 😛
All 800 yen 🙂
-Lunch Menu-
* Today's special (Jidori chicken karaage with tartar sauce and ponzu)
* Marinated tuna bowl
* Deep fried horse mackerel and squid
* Minced cutlet
* Karaage
* Deep fried squid
* Grilled mackerel with salt
I ordered a marinated tuna bowl (鮪づけ丼, 800 yen).
The set have marinated tuna bowl, pickled vegetables, potato salad and miso soup.
Those slices of tuna sashimi was marinated with soy sauce slightly. Fresh tuna sashimi was so tasty.
Tsukishima is next to Tsukiji, so needless to say, the quality of tuna was good.
Tsukishima have still such a old atmosphere between Kachidoki and Tsukiji, Ginza.
It is popular as "Monja town", and such an old town is well worth visiting.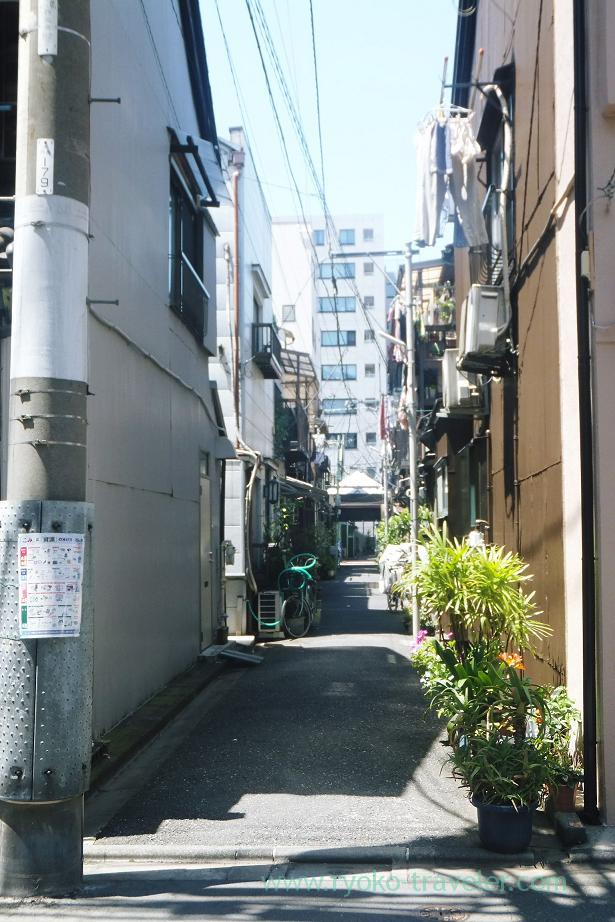 About Izakaya Tatsuya (居酒屋たつや)
Address / 1-23-5 Tsukishima, Chuo-ku, Tokyo
Station / Tsukishima sation (Tokyo metro, Toei subway)
Open / 11:30 – 13:00, 17:00 – 23:00
Closed / Sundays