May 5, Children's day.
I went with my friends, a total of 8 people, to a cozy little restaurant.
It took about 20 minutes by bus from JR Ichikawa Station bus stop. The restaurant name is
"SOBA ISBA ISATO (SOBA ISBA いさと)"
It is a private house itself !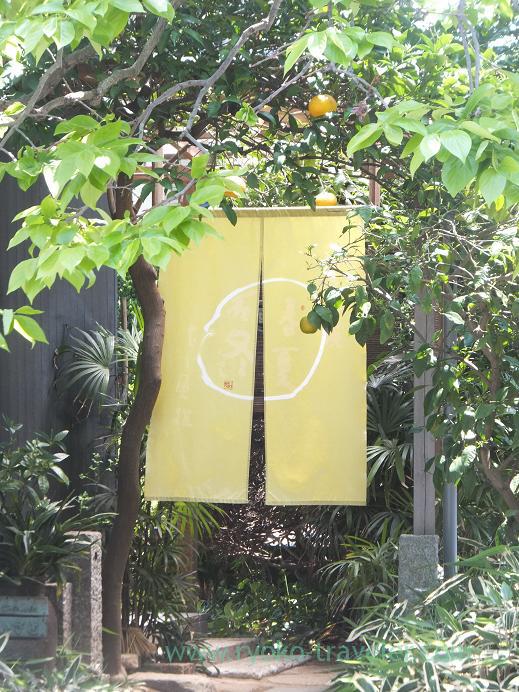 This day's soba came from Togakushi of Nagano.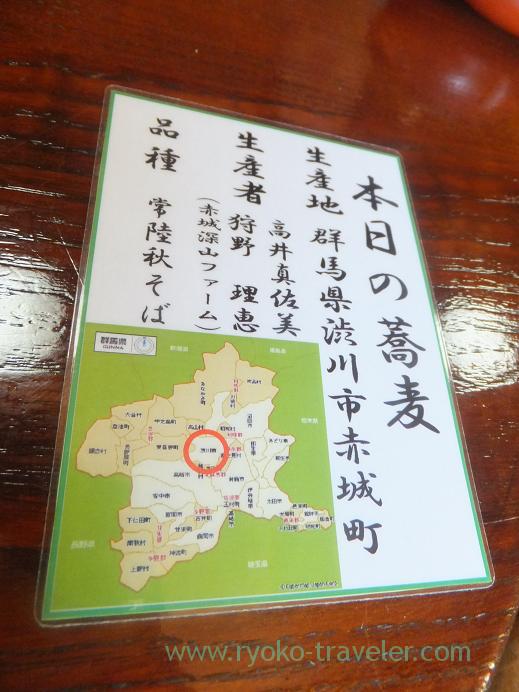 This hashioki never let chopsticks rolling down 😀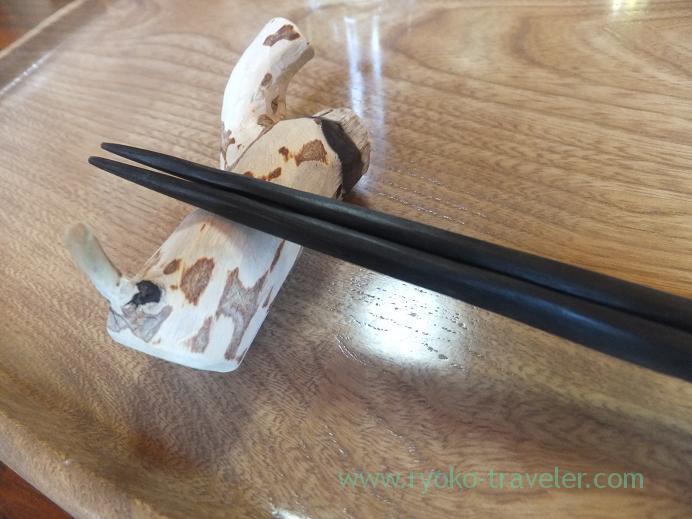 Oroshi-soba course (2000 yen), sobagaki(1000 yen) and jyuwari soba(800 yen).
I like such a miso 😀
It seasoned with plenty of ginger.
*Tamagoyaki (玉子焼き)
Baked beaten eggs.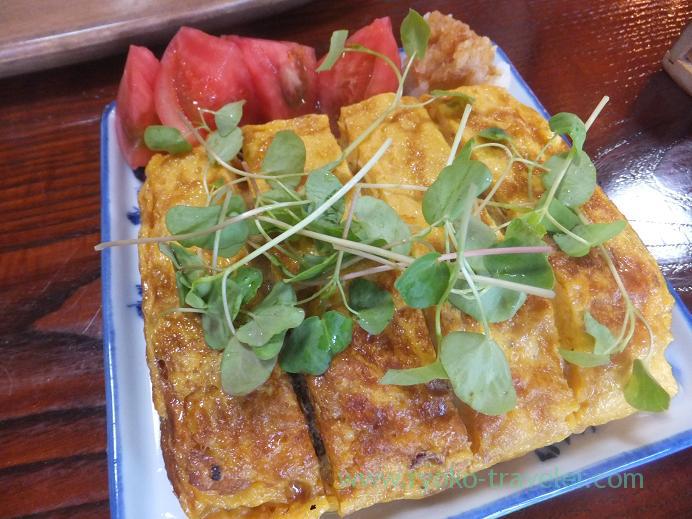 There was a moist feeling and it tasted good. It had some pieces of duck meat in it.
It was springy and tasty, so I thought it contained grated yam. But the chef said "No. 100% buckwheat powder !". Wow !!! I can't believe !
Only buckwheat powder made such a springy texture. Amazing.
*Nihachi-soba (二八そば)
Twenty percent wheat flour and eighty percent buckwheat flour. With oroshi (grated daikon)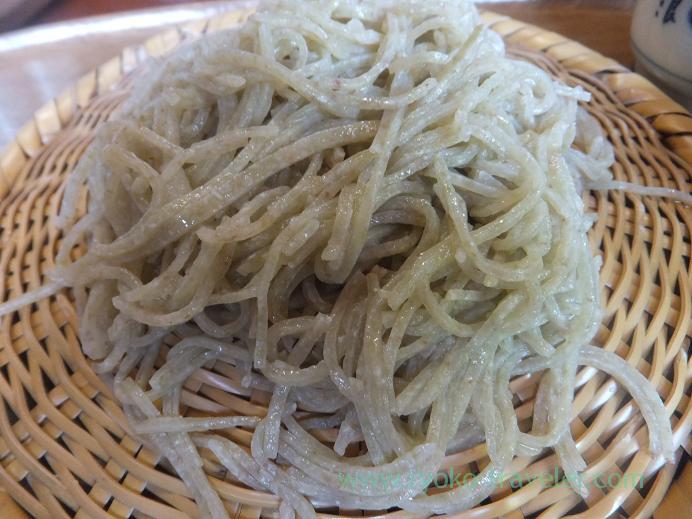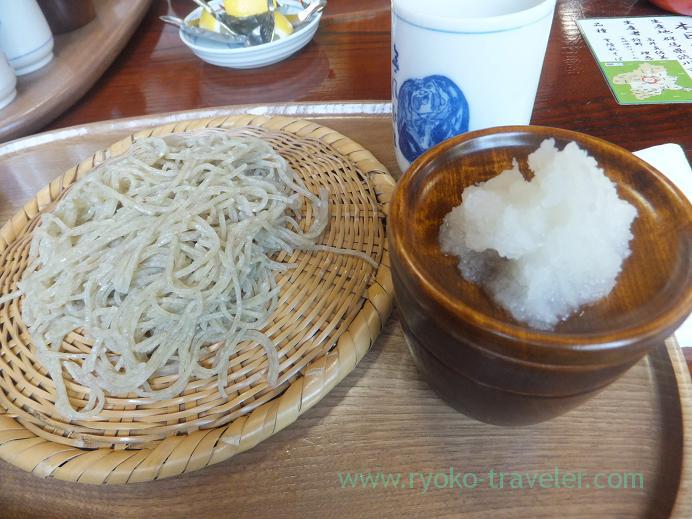 Putting squeezed juice of a lemon into soup. So novel way of eating soba!
And I hadn't eaten such a fine soba ever.
I couldn't find the smell of soba at all because of hay fever. How disappointing !
*Jyuwari soba (十割そば)
100% buckwheat flour.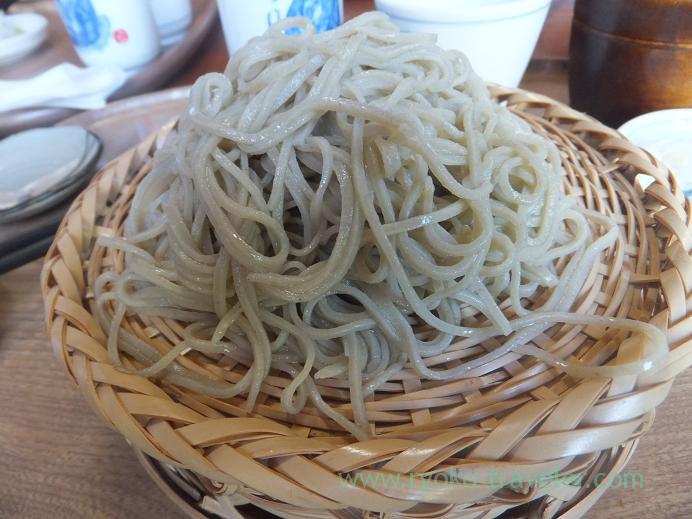 It felt smooth, and sure went down well. It tasted good, too.
Well, I wanted to eat it with hot soup 😛
I can't tell which was better for me,,,,both were good. But, if I could have second helping of soba, I may have had nihachi-soba.
*Warabi-mochi made from buckwheat powder (黒蜜わらび餅風)
With dark molasses .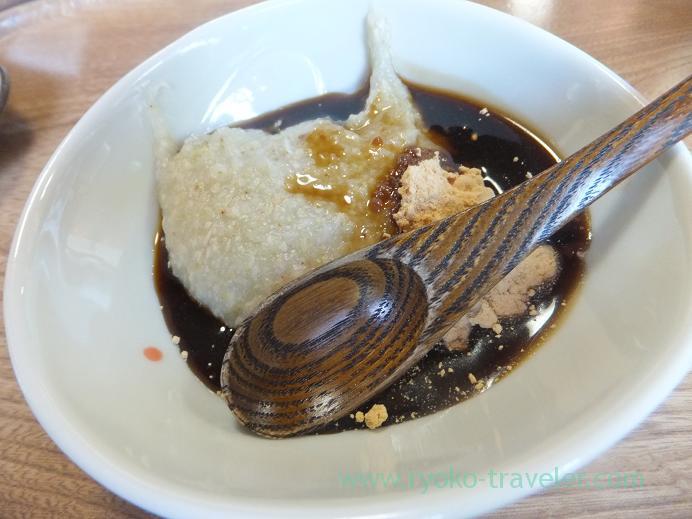 The soba restaurant is near Junsai(water shield) pond.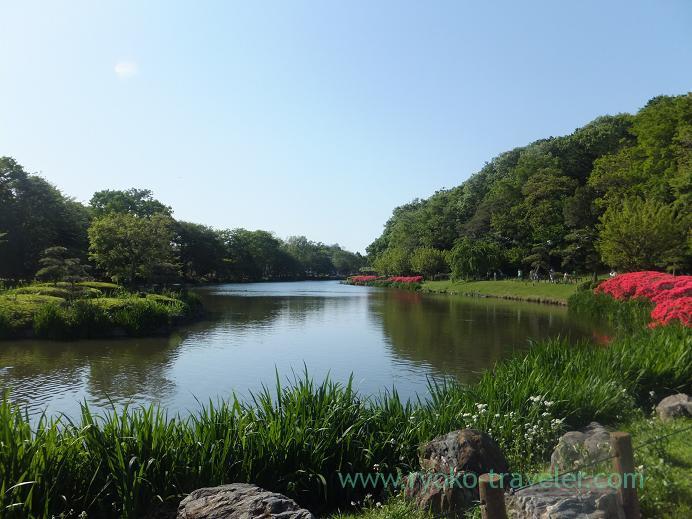 Tortoises basked in the sun. Were they fun ?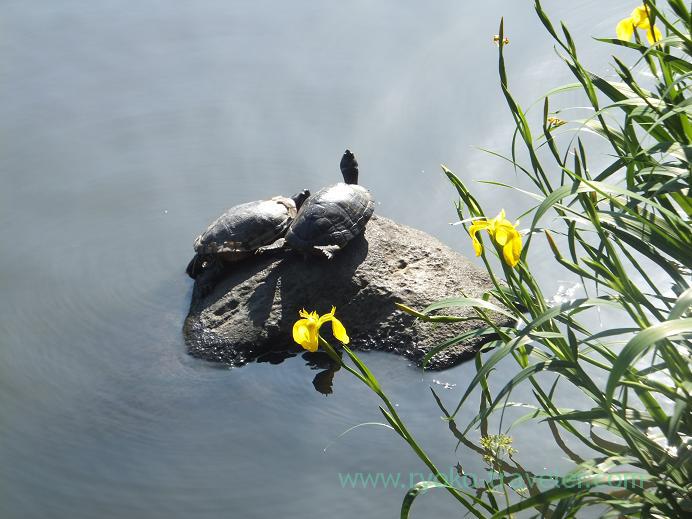 Basking in the sun.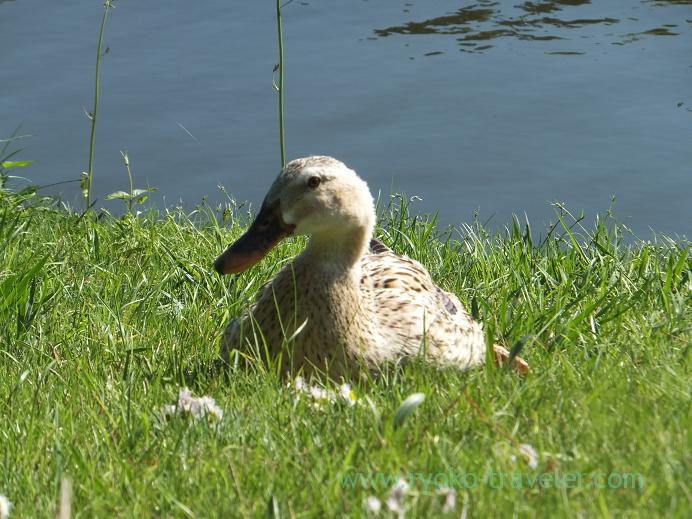 Then we moved to Kameido.
It was a final day of the wisteria festival at Kameidoten-jinja Shrine.
But only this wisteria trellis and another one were in bloom.
Most of wisteria wasn't in bloom yet.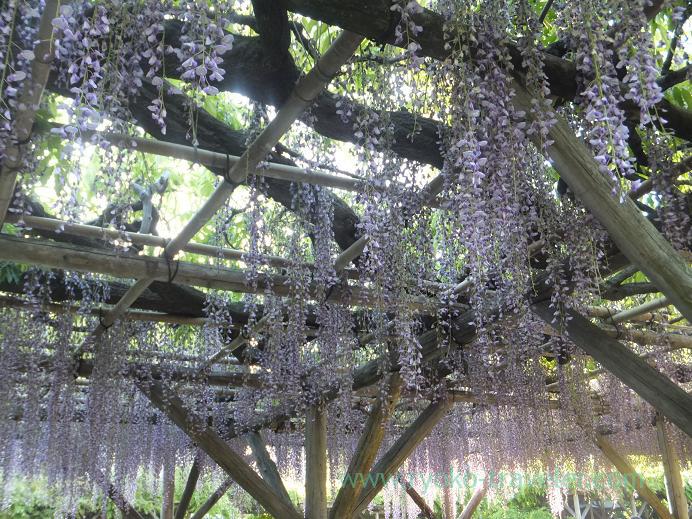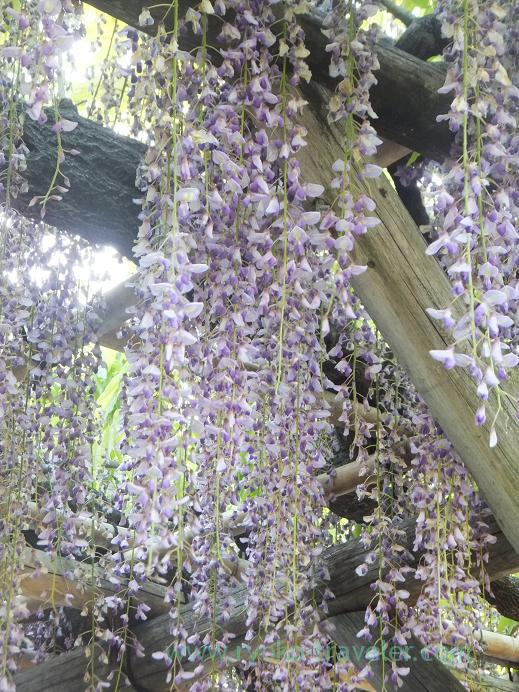 And I came here again 🙂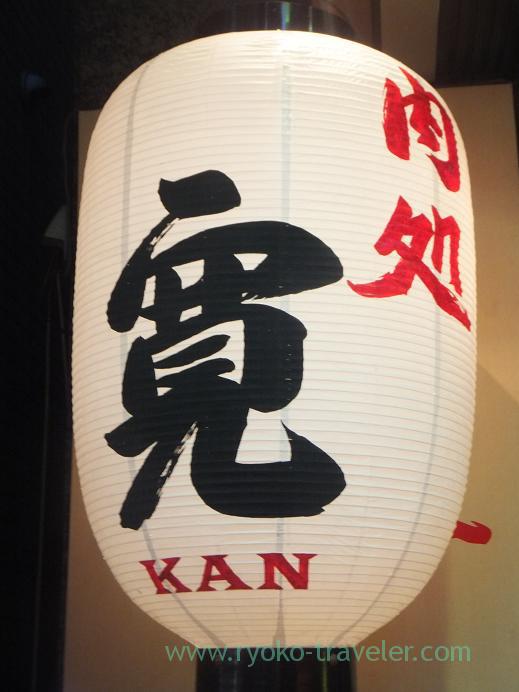 *Salted beef tongue(上塩タン) 920 yen
It was thick !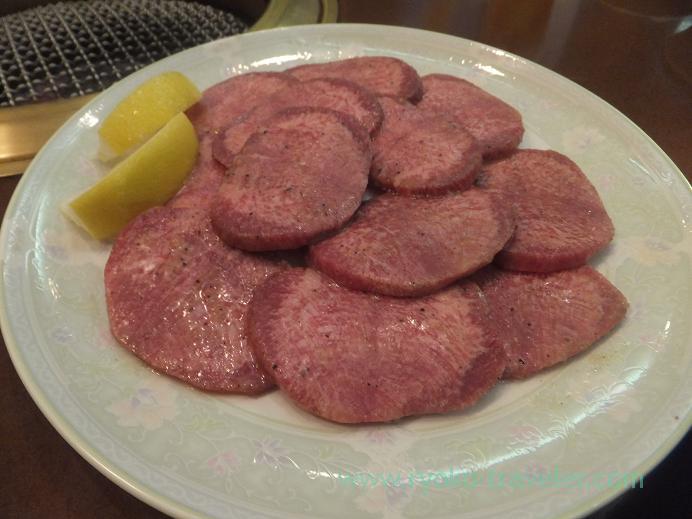 *"Kan"mori ("寛"盛り) 5500 yen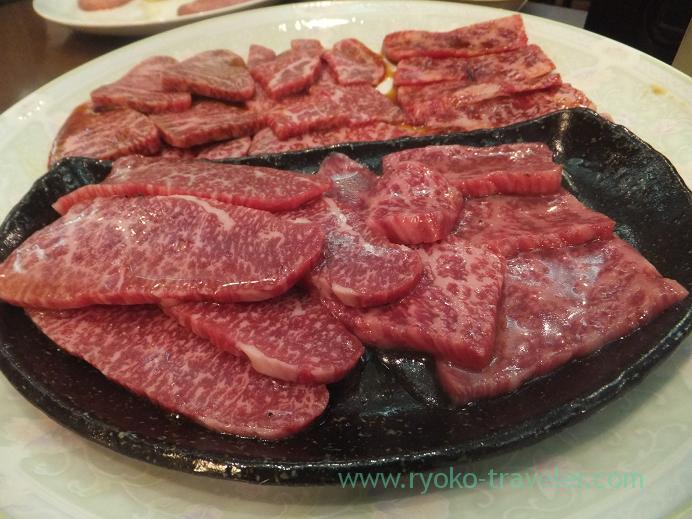 Oh, my !!! I don't remember those parts of name at all. Nevertheless I remember once, I fogot all.