I've been to cheap izakaya near Funabashi station.
Ippei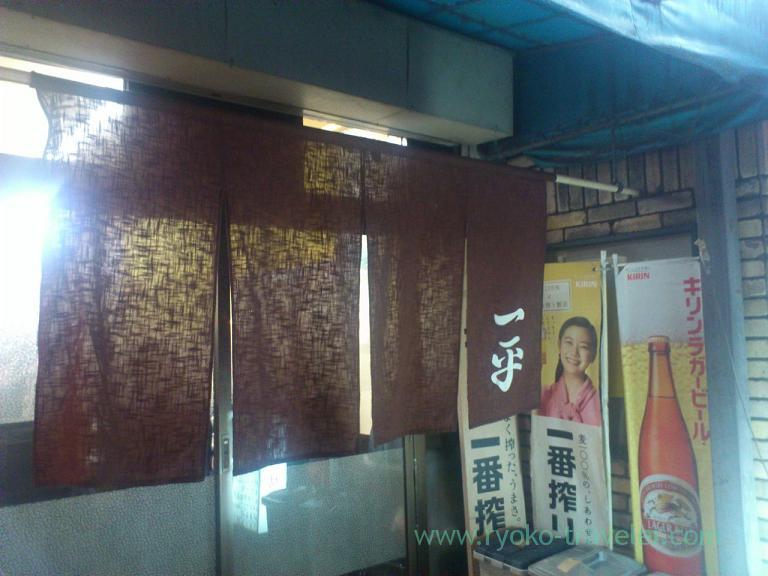 Speaking of cheap izakaya, it is inexpensive, yummy, unclean, narrow, being full with middle-aged men. No woman can go into there by herself.
But that day, my friend (man) took me to there.
I could count on him entirely.
At first, he ordered this shop's well-known food.
*Gut stew (牛煮込み) 280 yen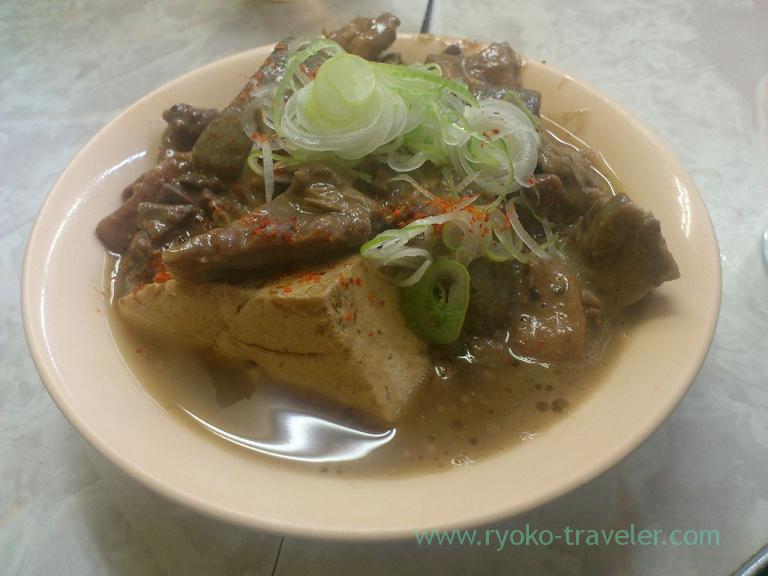 It was boiled to a pulp.It lives up to all the rave reviews it got.
I felt like drinking up the soup!
By the way, my sour was watery. The sour was only 300 yen. It's inexpensive, so it couldn't be helped … ?
And sashimi came.
*Vinegared mackerel(シメサバ) and tuna's head (まぐろのカマ). 450 yen each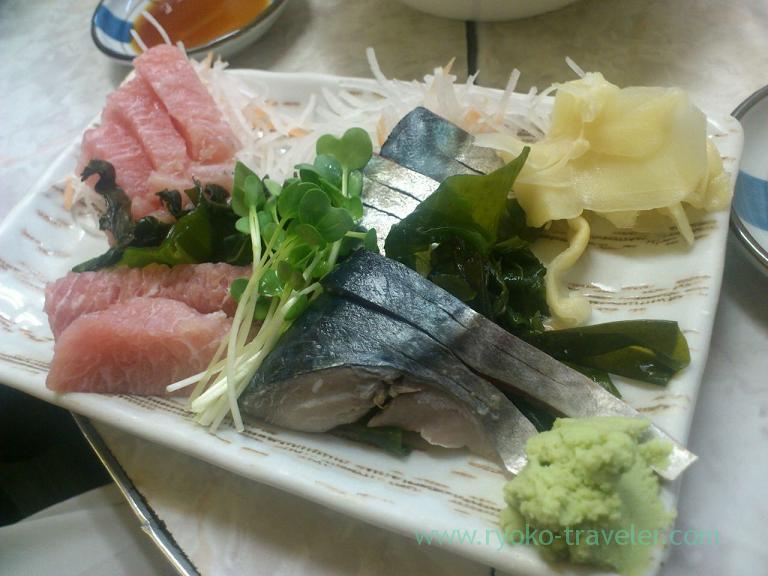 So-so…
*Boiled daikon radish with soy sauce (大根煮) 250 yen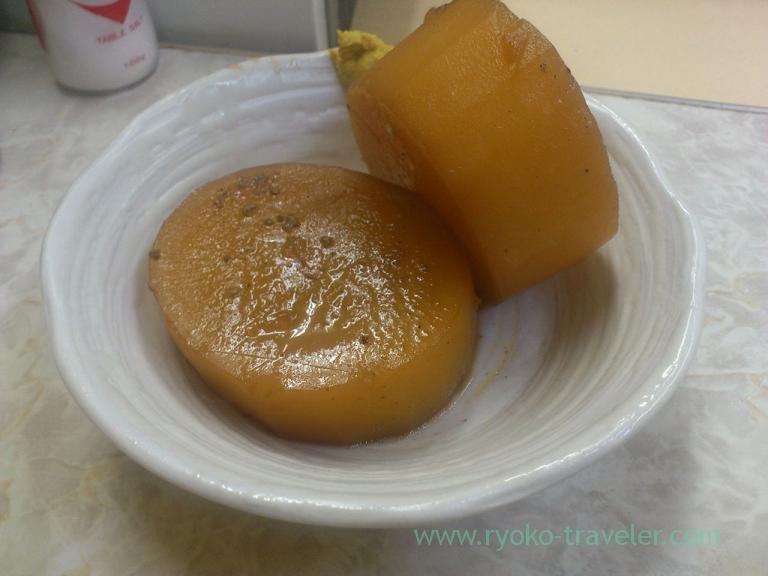 The daikon radish colored brown, The soy sauce soup was soak into the daikon radish completely.
*Grilled hanpen (はんぺん焼) 200 yen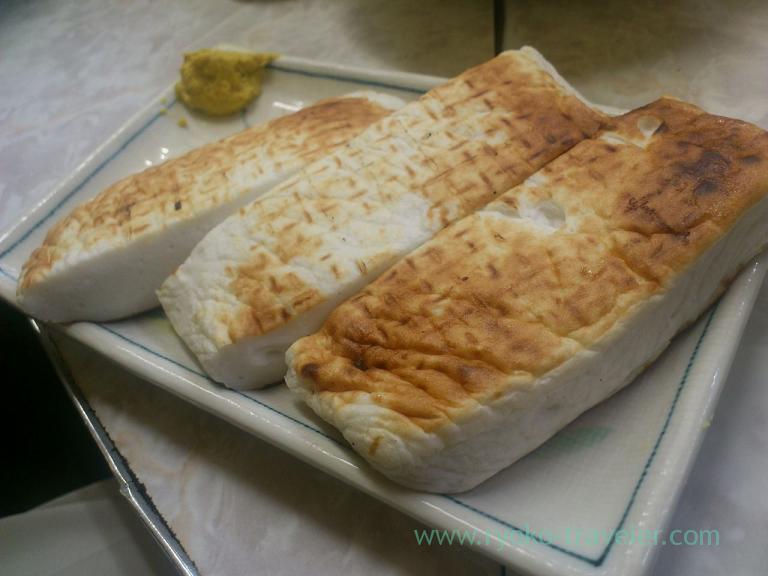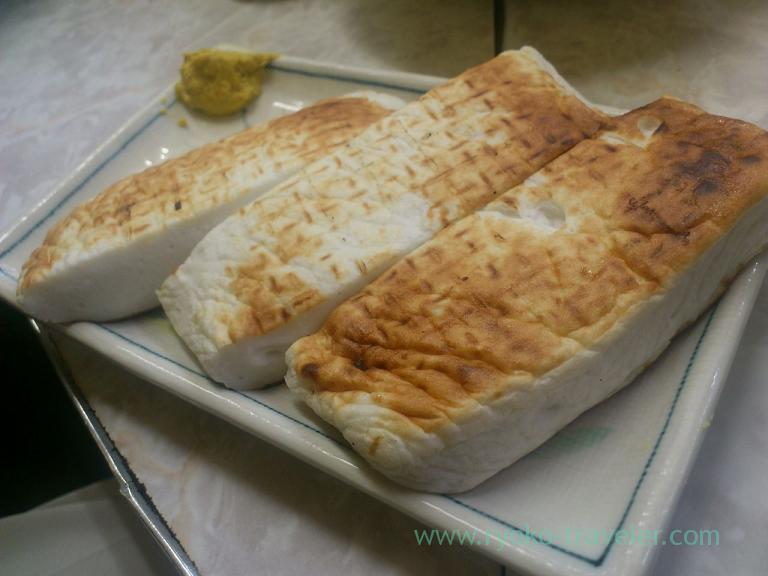 It is pounded fish cake.Like sponge.
*Grilled squid's legs (げそ焼) 250 yen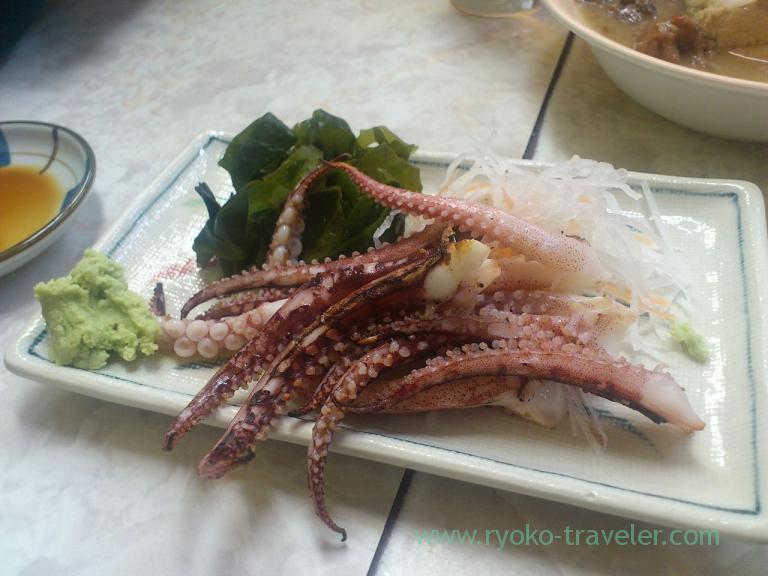 Ippei serves so many foods.
Almost all foods are cooked simply,cut, boiled or grilled.
But those foods are tasty.
*Tuna's cheek fry (まぐろほっぺフライ) 300 yen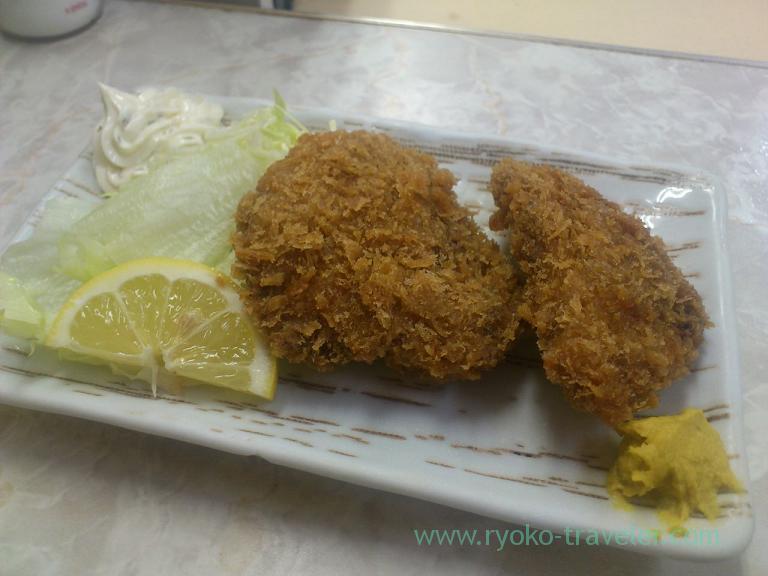 Tartar sauce went with the fry well.
Such red lantern is a sign of cheap izakaya 🙂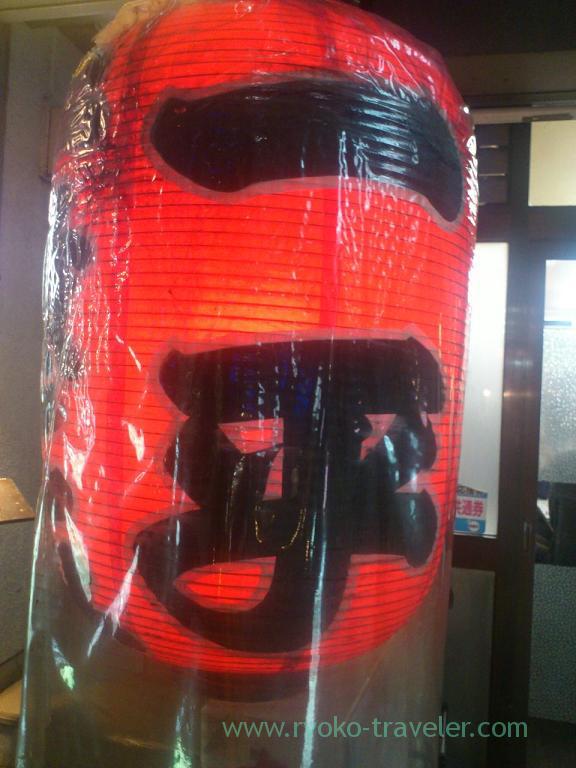 I want to go there again soon.
But Won't be able to enter the house by myself all the same.
It's a heaven for middle-aged men X-<
一平 (Ippei)
4-42-4 Honcho, Funabashi-shi, Chiba
Open – from 15:00 to 22:30
Saturdays – from 14:00 to 21:30
Holidays – Sundays and national holidays
HP – http://www.boowy.net/ippei/ (in Japanese Only)