Let's talk about last Christmas now …
Today, I'm posting about last Christmas… it have already passed one month though it is seasonal event.
Our Christmas dinner was il tram in Kiyosumi Shirakawa.
We visit once in every month from last Autumn.
In December, we visited there twice.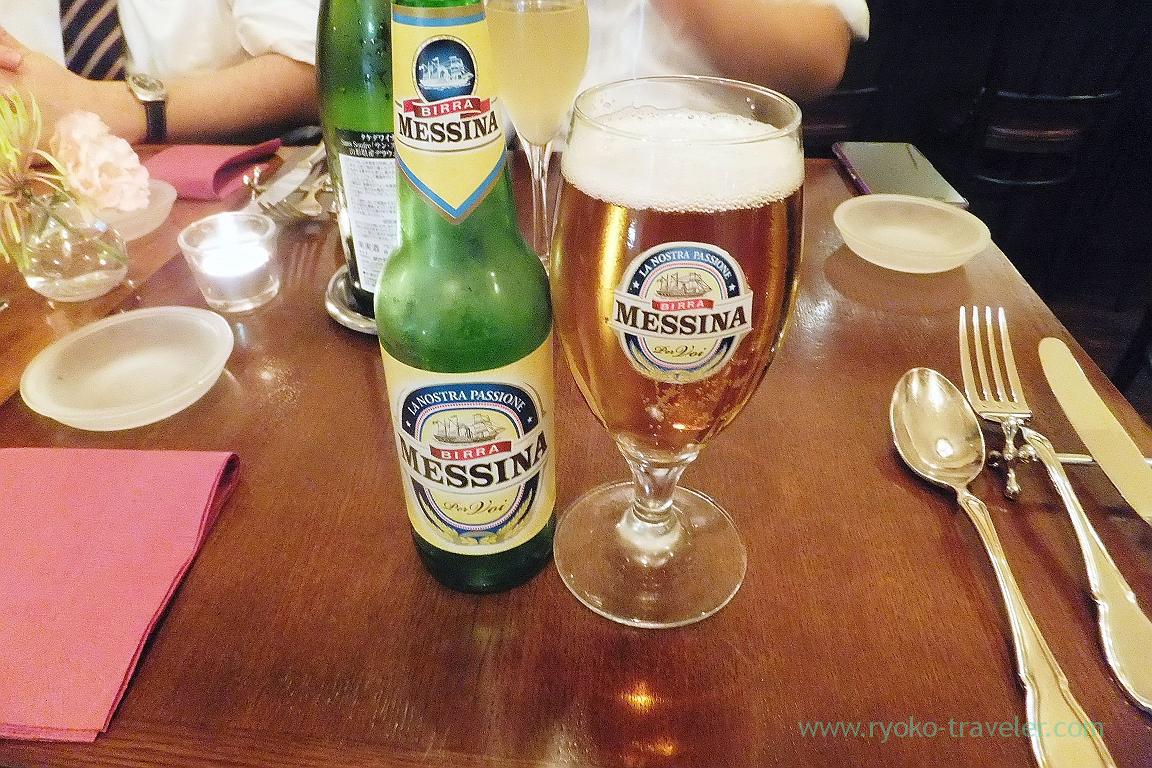 Kiyosumi-Shirakawa : December course at il tram
I had dinner at il tram again. We took December course. And we'll go there again in a week for having Christmas course...
Because the chef said to us that he served special dinner course from December 22 – 25 apart from regular course.
It was more expensive than usual, but the special course had lots of expensive ingredients.
But as a result, I like more regular course than the luxury course :p
Well, il tram's standard course is enough delicious. It don't need any expensive ingredients.
とはいいつつ、美味しかったことには違いないクリスマスディナー。
Of course, that dinner was great, too.
The Italian beer that I drunk last time was better than expected. So, I ordered beer that time, too.
The chef served another beer. It was good, too. But I like the beer that I drunk last time better than it.
Ah, a friend in front of me ordered Japanese sake that time, too :p
Purple potatoes from Kagoshima zuppa with fried foie gras
(鹿児島産 紫芋のズッパ フォアグラのソテーを添えて)
Purple soup was so thick and tasty. The foie gras was good, too. I like it best in all dishes that I ate at that dinner.
Liver paste of Ezo deer, radish, chestnuts honey and balsamic sauce
(蝦夷鹿レバーのペースト ラディッシュ 栗の蜂蜜とバルサミコ)
Those slices of radish were cute 🙂 Smooth putty was hidden by the radish. It went with the bread very well.
Whitefish vapore with Tanba shimeji mushrooms
(白身魚のヴァポーレ 丹波しめじ 下仁田ネギとニョッキ)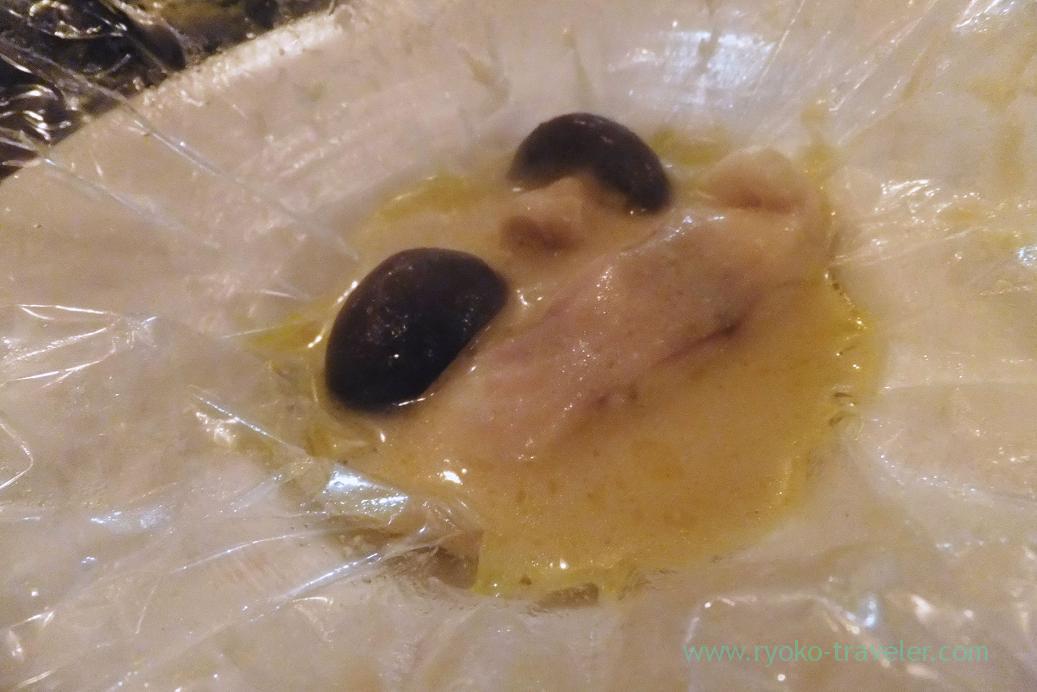 Warm oyster from Senposhi area with fermented butter and Colatura
(北海道産 仙鳳趾産 牡蠣の温製 発酵バターとコラトゥーラ)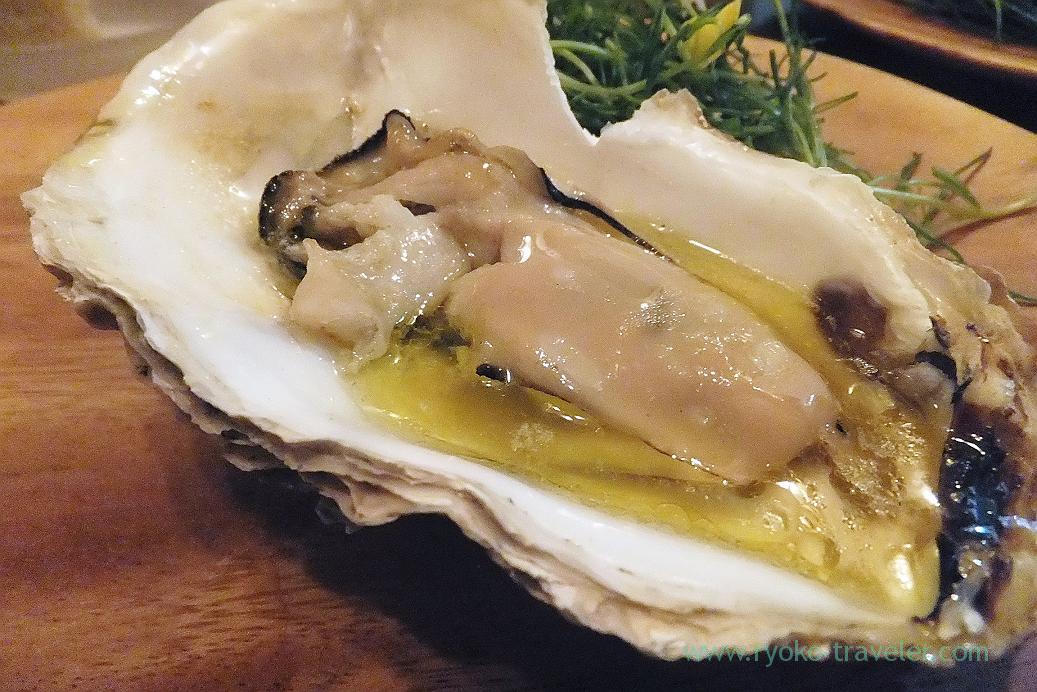 My glass became empty. So, I ordered second drink. White wine from Chile 🙂
I remember now, Chile won France and became No.1 supplier of wines in Japan this year 🙂 Certainly Chile wine occupy one third of wine area in supermarkets 🙂
Roasted chicory with black truffle and gorgonzora picante
(チコリの1時間ロースト 黒トリュフ ゴルゴンゾーラ・ピカンテ)
Great flavor of black truffle there. But… Sorry, black truffle. I think we don't need you because this food is enough great without you…
Whitefish vapore with Tanba shimeji mushrooms, Shimonita green onion and gnocchi
(茨城産 美明豚といんげん豆のラグー ポルチーニ風味 パッケリ)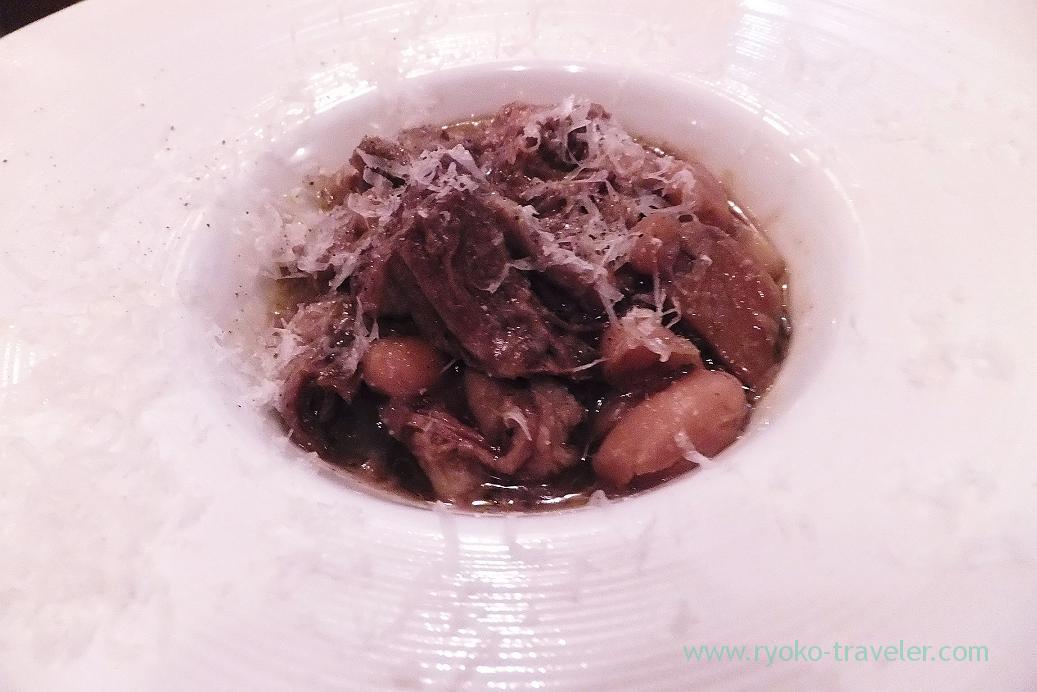 Roasted round tip of deer from Kagoshima with grilled onion sauce and wild herb
(九州産 シンタマのロースト 焦がし玉葱のソース ワイルドハーブを添えて)
You don't need any information. As you see this photo, this round tip of deer was surprisingly juicy, soft and tasty.
Cacao gelato from Verona and granola and small confection
(ヴェローナ産 カカオのジェラート グラノーラと小菓子)
This course had dessert and drink. This gelato had light taste but cacao's flavor was so rich 🙂
Herbal tea (ハーブティー)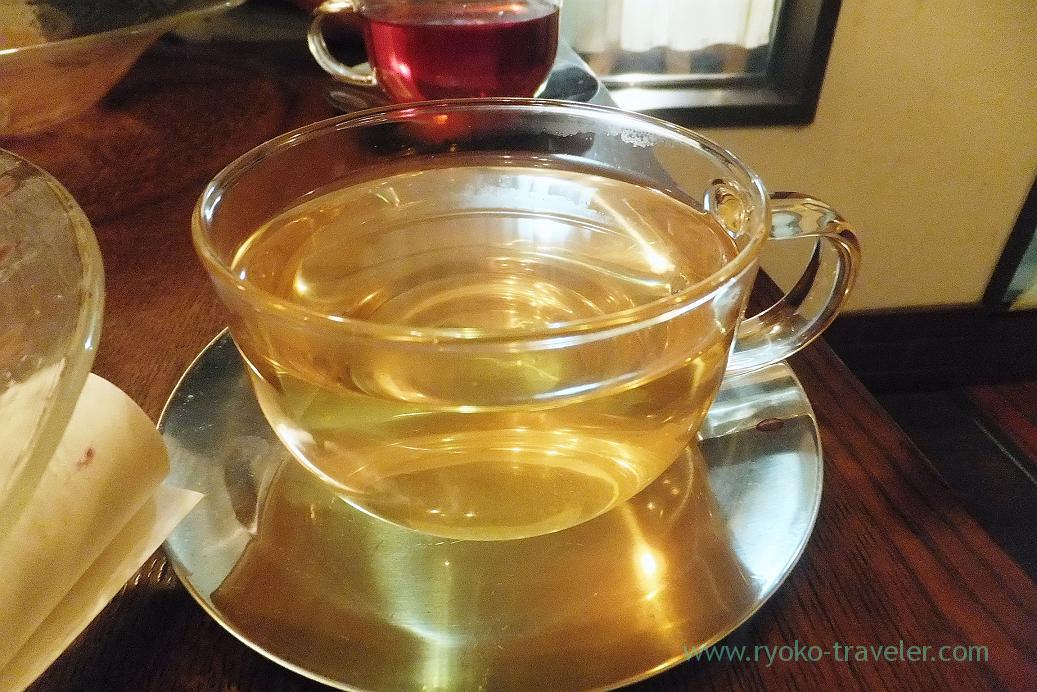 I was enjoyed Christmas dinner, but I'm looking forward to having usual dinner course next time 🙂
About il tram (イルトラム)
Address / 4-9-5 Miyoshi, Koto-ku, Tokyo
Station / Kiyosumi-Shirakawa station (Toei subway, Tokyo metro)
Open / 18:30 – 23:00
Saturdays, Sundays and another national holidays / 12:00 – 14:30, 18:30 – 23:00
Closed / Mondays (in case of national holidays, it is open and the next day is closed
Website / http://www.il-tram.com/(in Japanese only)