I had dinner at il tram again. We took December course.
And we'll go there again in a week for having Christmas course 🙂
When I got to there 10 minutes before the appointed time and I found my friend's back in the house 😛
My drink was beer. I rarely have beer with Italian foods
But I wanted to try Italian beer named MESSINA 🙂
Mushrooms zuppa with the sliced mushrooms (マッシュルームのズッパ そのスライスを添えて)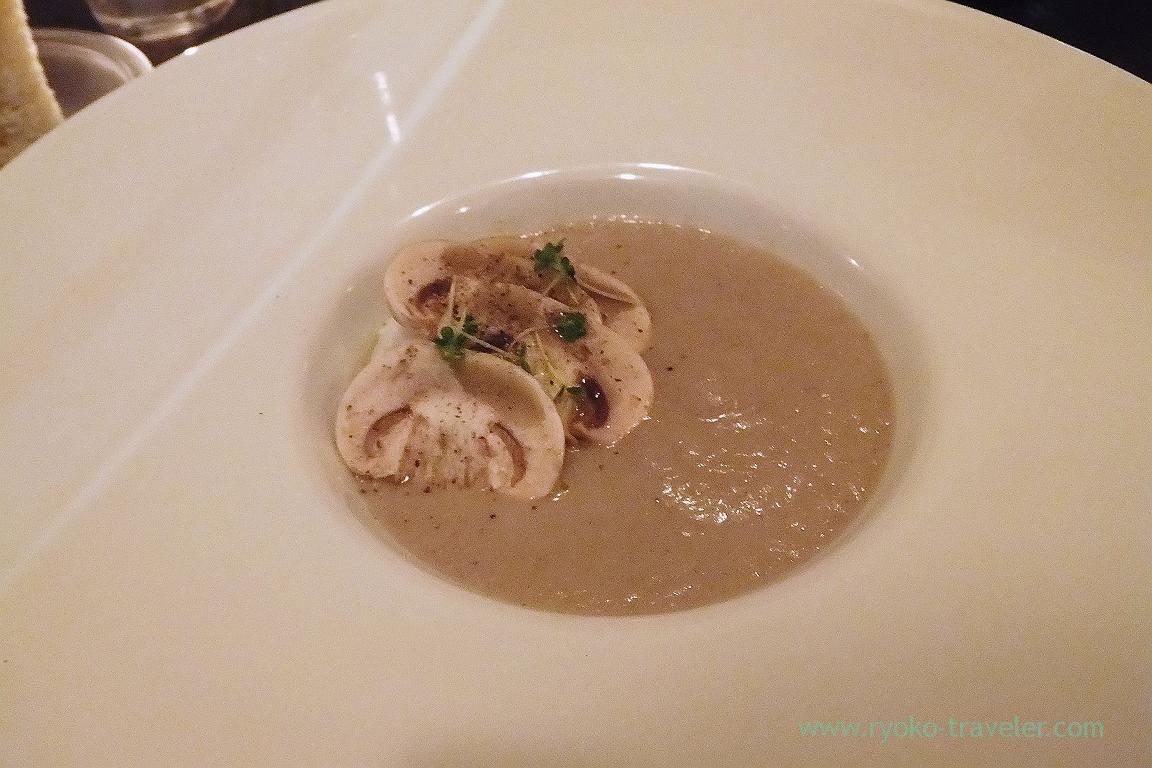 Kurenai carrot's panna cotta with home grown tomato and nuts (京都産 紅人参のパンナコッタ アーモンド・ドライトマト)
Oyster from Senposhi area precot with cucumber and herb (仙鳳趾産 牡蠣のプレコット 胡瓜と香草)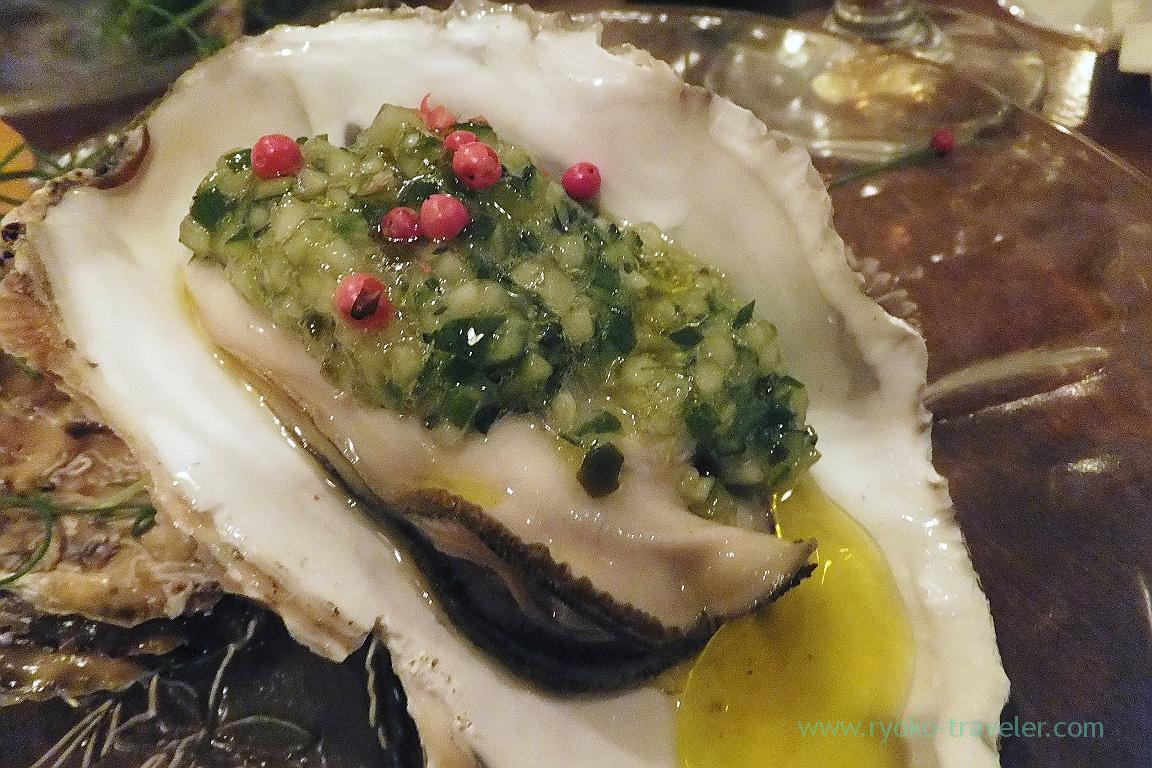 Flatfish vapore with Helianthus tuberosus and gnocchi and herb (ヒラメのヴァポーレ 菊芋とニョッキ 香草)
Its smell was great.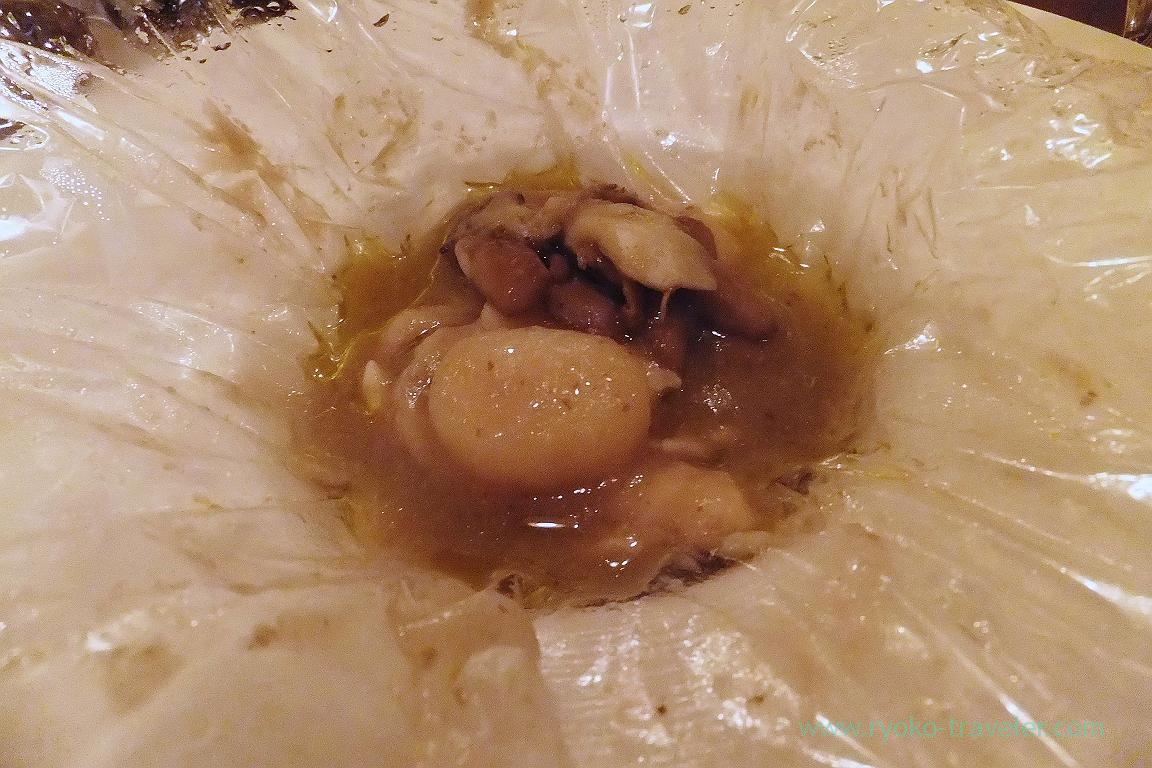 The herbs were served separately, so I put some on the foods on the way.
Because of coriander, it was entirely changed from Italian foods to Ethnic foods 😛
But I like it better than without coriander.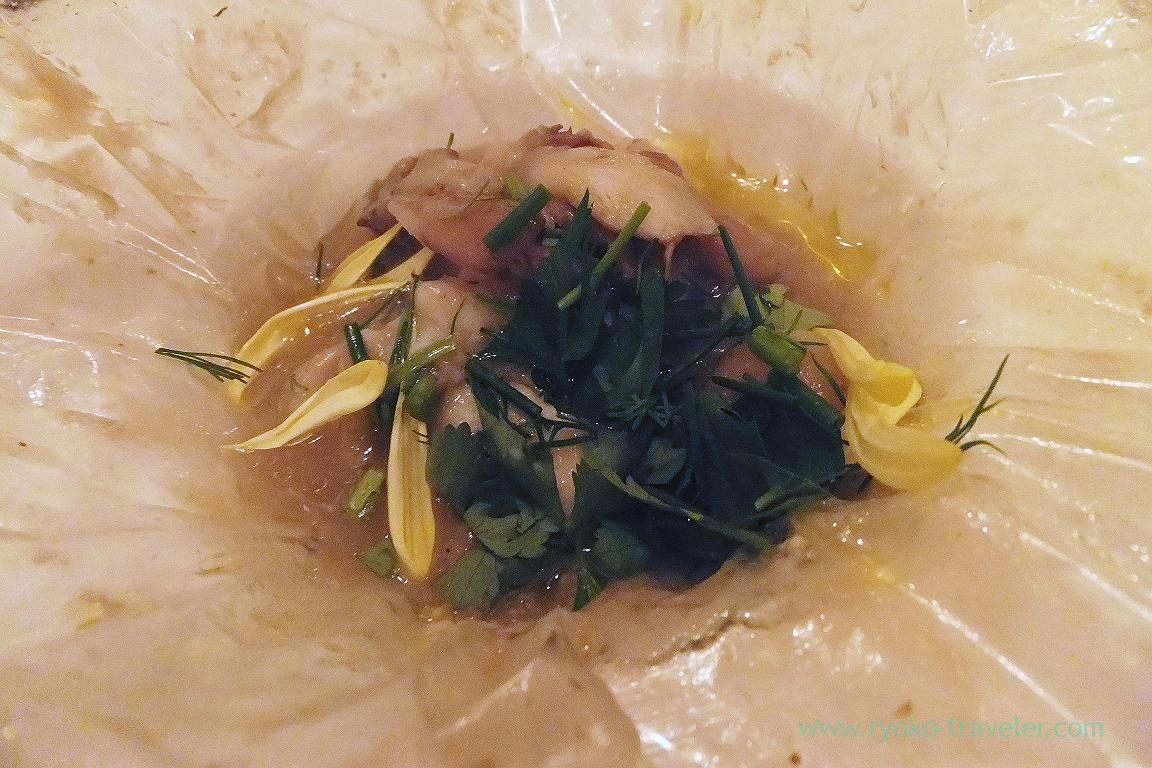 Roasted chicory with gorgonzora picante (チコリの1時間ローストとゴルゴンゾーラ・ピカンテ) as usual.
And I had second helping of drink. Red wine from Chile.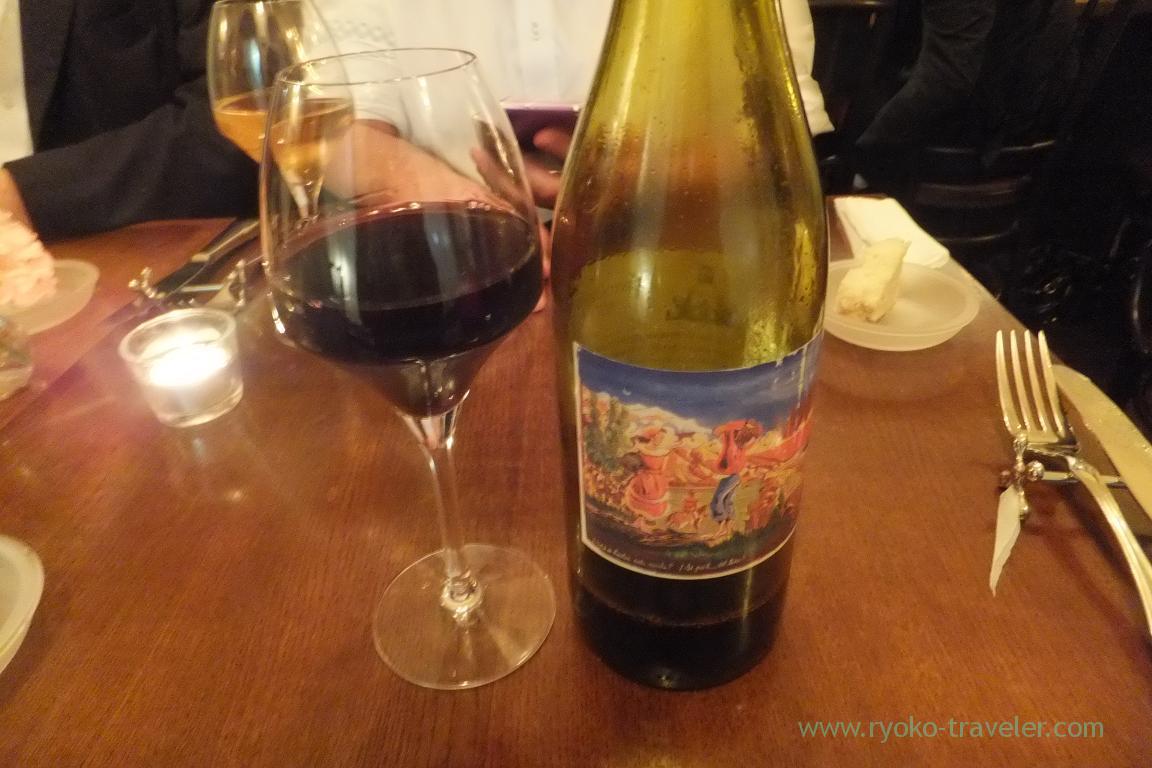 Spagetthi (paccheri) with oyster sauce, anchovy (牡蠣のペーストで和えたパッケリ アンチョビ風味のパン粉)
You don't find oyster from this photo. But this sauce had plenty of oysters !
Roasted Ezo deer with Venice-style onion sauce (蝦夷鹿シンタマのロースト ヴェネチア風玉葱のソース ワイルドハーブを添えて)
The sauce was put wildly.
Though the chef don't let us know about Christmas dinner, we are really looking forward to having Christmas dinner !
About il tram (イルトラム)
Address / 4-9-5 Miyoshi, Koto-ku, Tokyo
Station / Kiyosumi-Shirakawa station (Toei subway, Tokyo metro)
Open / 18:30 – 23:00
Saturdays, Sundays and another national holidays / 12:00 – 14:30, 18:30 – 23:00
Closed / Mondays (in case of national holidays, it is open and the next day is closed
Website / http://www.il-tram.com/(in Japanese only)