Mushroom, oyster, duck's meat… November is delicious !
We went to il tram in Kiyosumi Shirakawa area again to have November dinner course.
il tram is a little far from the closest station, but it is always fully packed with people who reserve in advance.
Though I enjoyed his Italian foods with Japanese sake before, but I like eating Italian foods with wine all the same 🙂
So, I ordered sparkling wine by myself in front of my friends drinking Japanese sake with cheer.
Some foods were as same as last time, but each of them were different from last time's a bit.
http://www.ryoko-traveler.com/il-tram3/
Focaccia (フォカッチャ)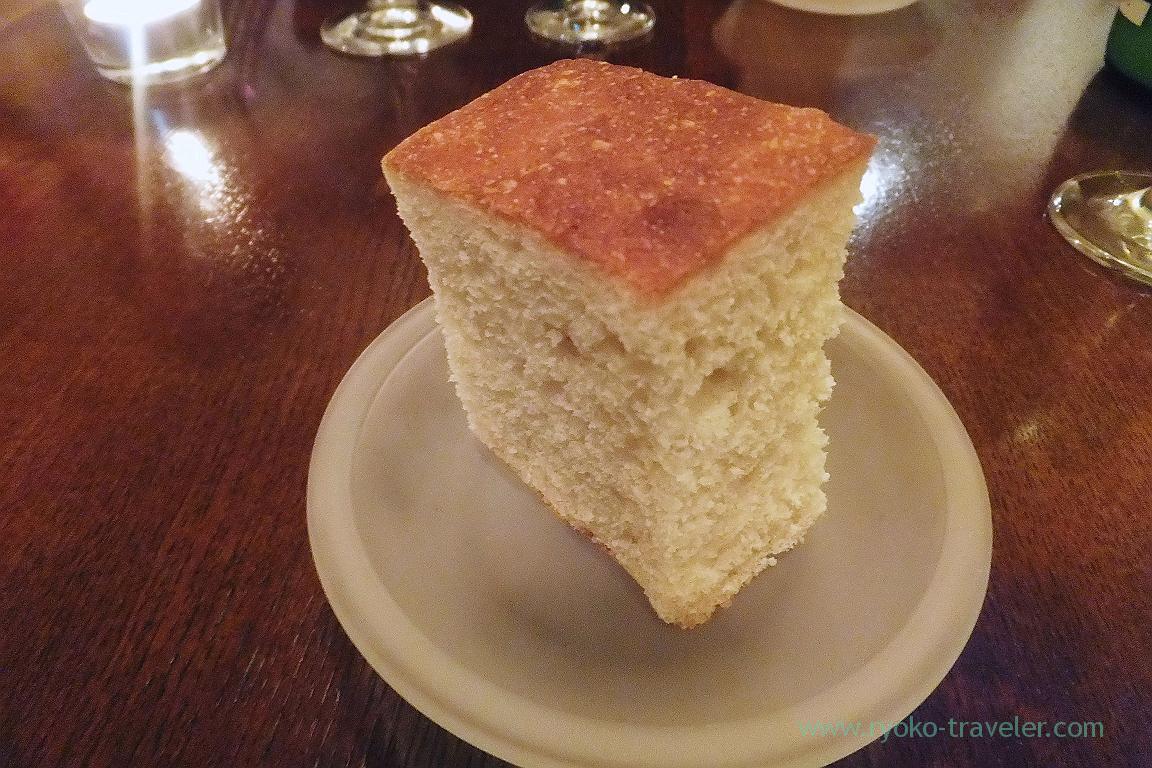 Some kinds of mushrooms brodo with sudachi (いろいろな茸のブロード すだち)
We ate it last time,too.
It was more flavory than last time, and I understood after the chef's description.
The number of species of mushrooms was one more than last time.
Pumpkin's panna cotta with home grown tomato (かぼちゃのパンナコッタ 自家製トマトを添えて)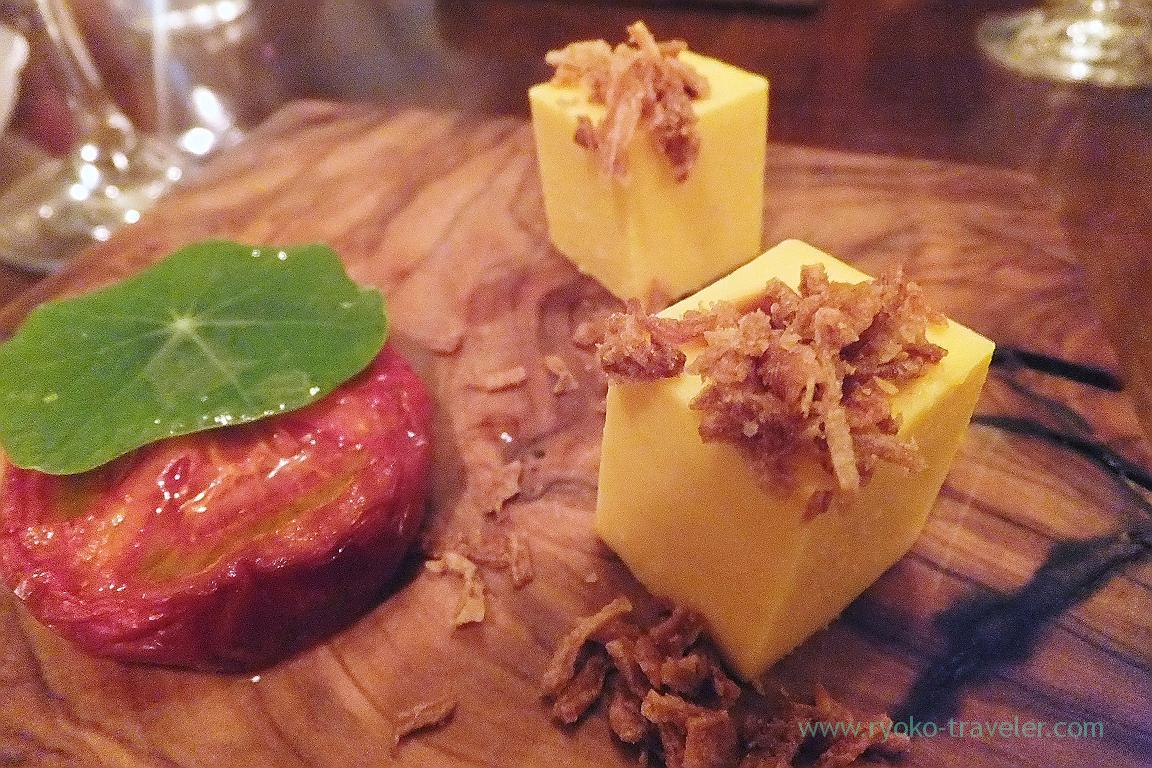 Oyster was in the course as I expected ! Men ate it in one bite, but I ate it in two bites. It's very happy that I have small mouth 😛
They ate it up in one bite quickly, but I could enjoy it twice ! It was slightly baked and marinated with cubed cucumber and herb.
Oyster precot with cucumber and herb (牡蠣のプレコット 胡瓜と香草)
Wild enoki mushrooms with half-boiled egg and maitake mushroom and Italian rice sauce (野生エノキの温製 半熟卵 舞茸とイタリア米のソース)
we ate it last time, too.
But it was far better than last time! (of course, last time's was splendid,too)
Chicory was served all the same 🙂
Roasted chicory for one hour with gorgonzora picante (チコリの1時間ローストとゴルゴンゾーラ・ピカンテ)
Spagetthi (paccheri) with Bimeiton pork salsiccia (美明豚サルシッチャ・ウイキョウ・ごぼうのラグー・パッケリ)
The paccheri was good.
Roasted ducks brisket from France with polenta having green pepper flavor (フランス産鴨胸肉のロースト グリーンペッパー風味のポレンタ)
Sliced corn was under the meat.The duck meat was chewy but tasty.
Last, dessert wine was served.
Mirin …. oh my ! But it was like sweet wine !
About il tram (イルトラム)
Address / 4-9-5 Miyoshi, Koto-ku, Tokyo
Station / Kiyosumi-Shirakawa station (Toei subway, Tokyo metro)
Open / 18:30 – 23:00
Saturdays, Sundays and another national holidays / 12:00 – 14:30, 18:30 – 23:00
Closed / Mondays (in case of national holidays, it is open and the next day is closed
Website / http://www.il-tram.com/(in Japanese only)