Italian foods and Japanese sake !
I could go to il tram thanks to my friend. It was entirely occupied that day. This restaurant became popular Italian foods restaurant in Kiyosumi Shirakawa. It was hard for me to reserve seats at Saturday's lunchtime.
Some foods were as same as last time, but we enjoyed a lot 🙂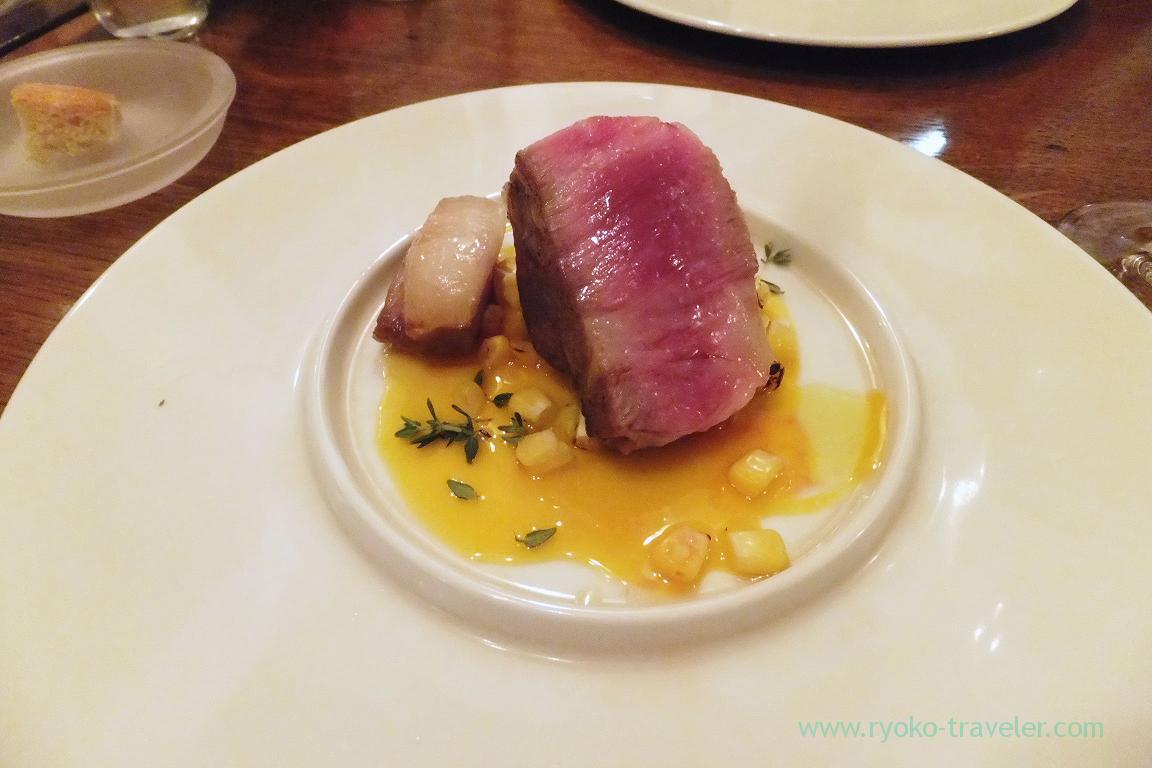 Kiyosumi-Shirakawa : Saury, Mangalitsa pork at il tram
My friend asked me to join dinner at il tram the other day. Of course, I went to there in the heavy rainfall. I ...
Though it is Italian foods restaurant, we asked the chef to get Japanese sake for us. Mostly he have Japanese sake for guests, he didn't keep Japanese sake last time.
We took 4200 yen dinner course that day, too (drinks excluded).
Some kinds of mushrooms brodo with sudachi (様々な茸のブロード コラトゥーラ すだち)
Wild mushrooms is not usually eaten now. It is precious opportunity ! I can't believe that wild mushrooms have abundant smell like this.
It is quite another from cultivated mushrooms.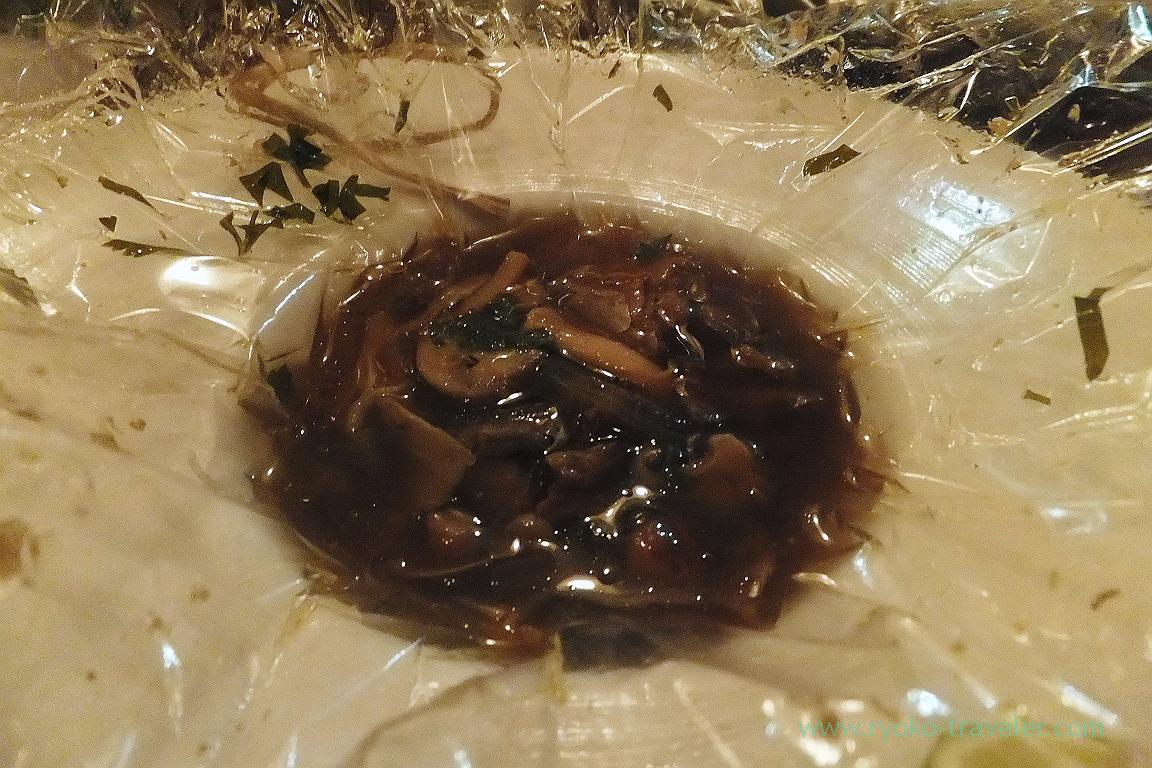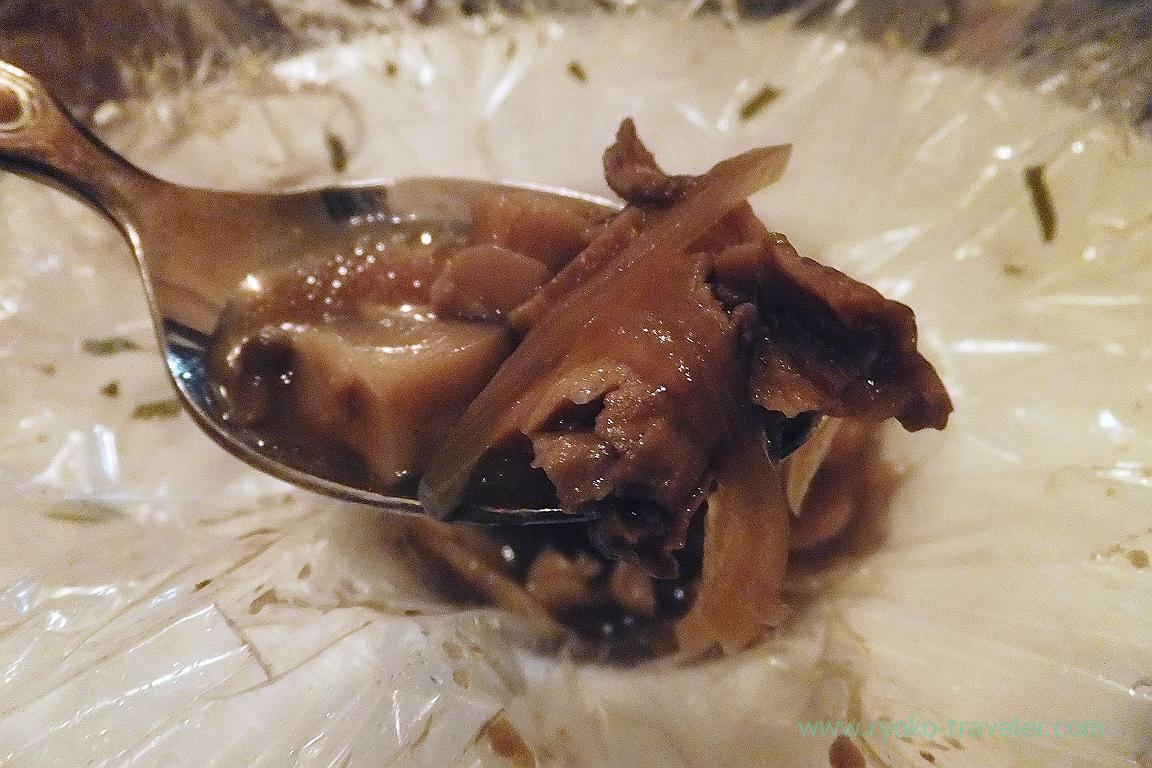 Onion's panna cotta with dried tomato and 14 years old balsamic vinegar (玉葱のパンナコッタ ドライトマト 14年熟成のバルサミコ)
There's no shape of onions, but it tasted onion ! Creamy.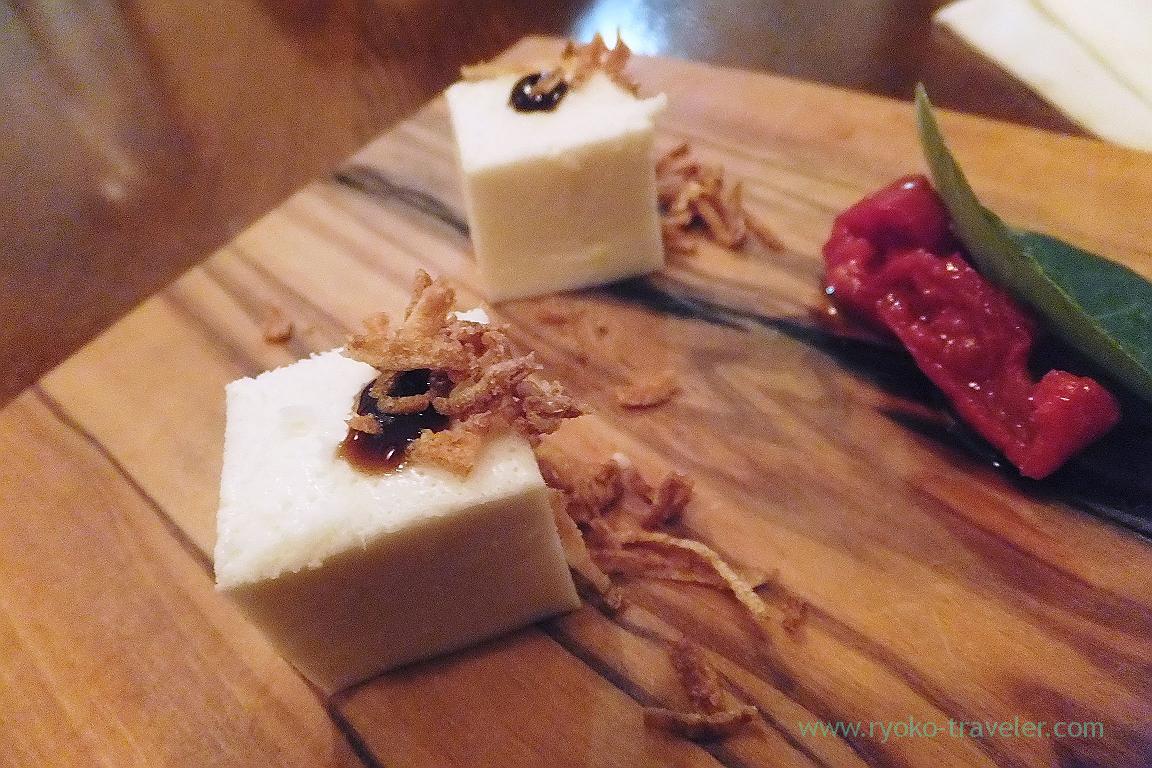 Wild mushrooms' risotto (天然のきのこのリゾット)
The yolk was almost raw.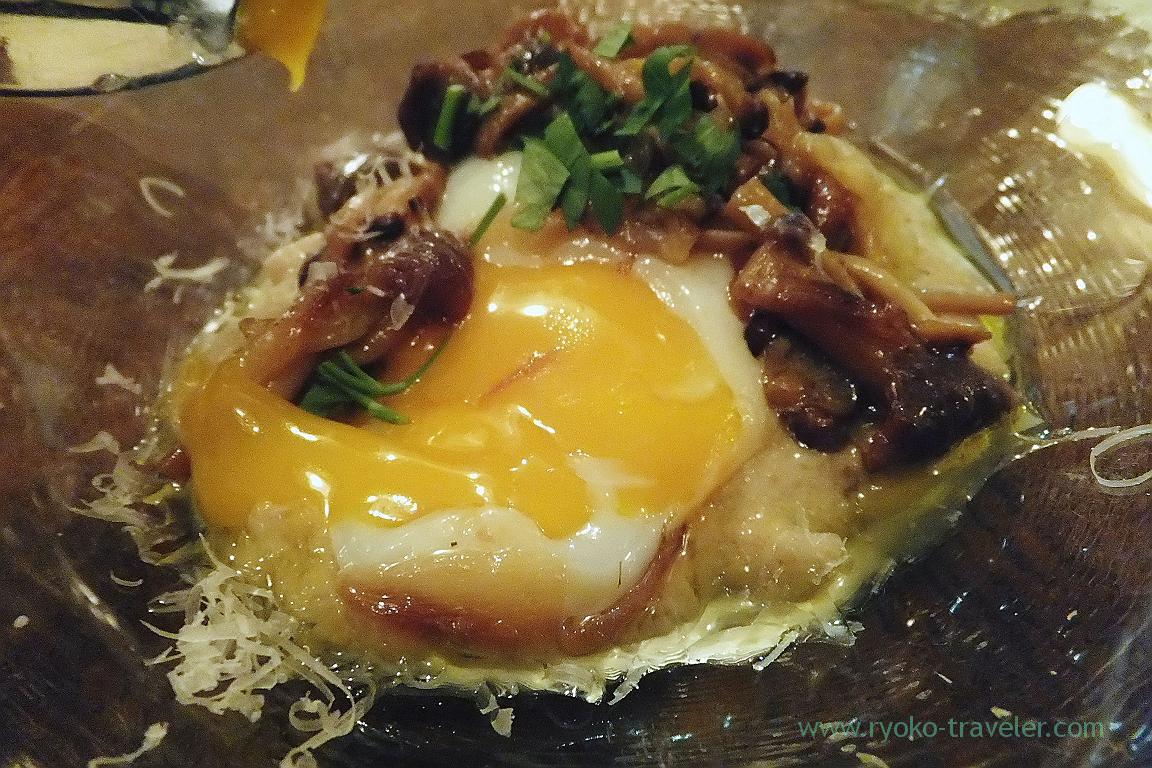 Involtini of Autumn saury and purre, oregano (秋秋刀魚のインボルティーニ パプリカのピュレ オレガノ)
Its skin was crisp, but the meat was so fatty.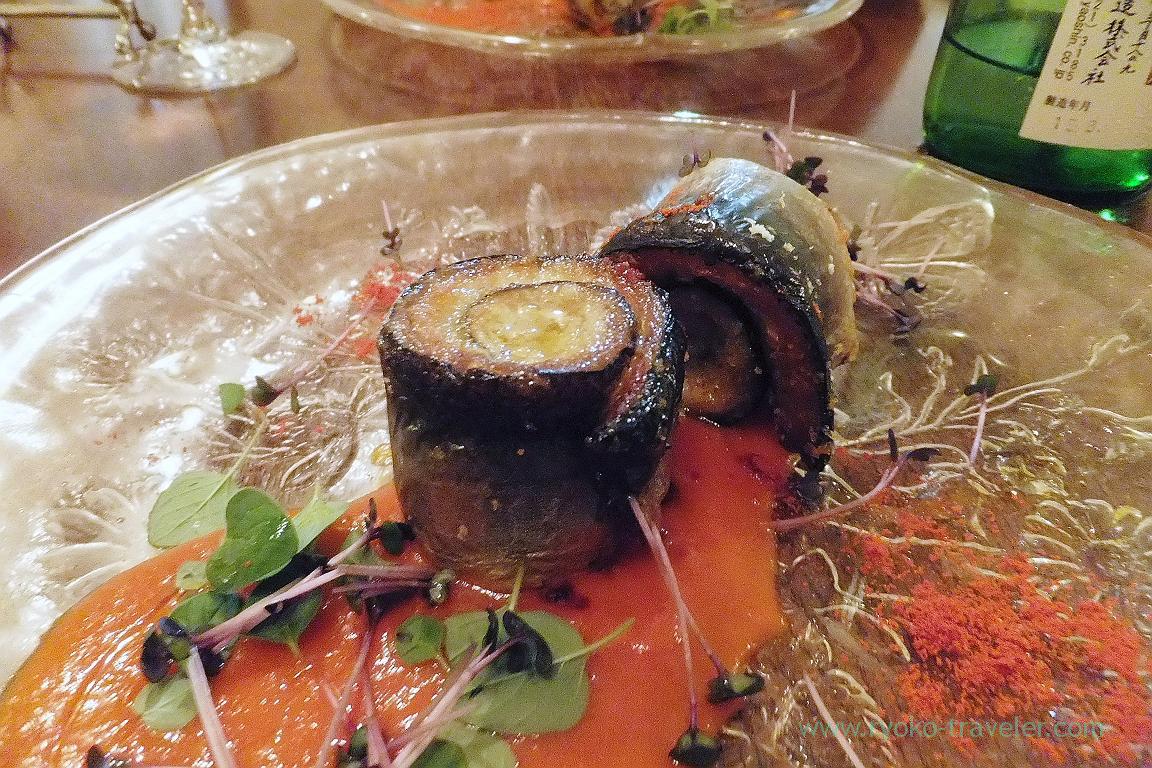 Roasted chicory with gorgonzora picante (チコリの1時間ロースト ゴルゴンゾーラ・ピカンテを添えて)
As same as last time, it was good 🙂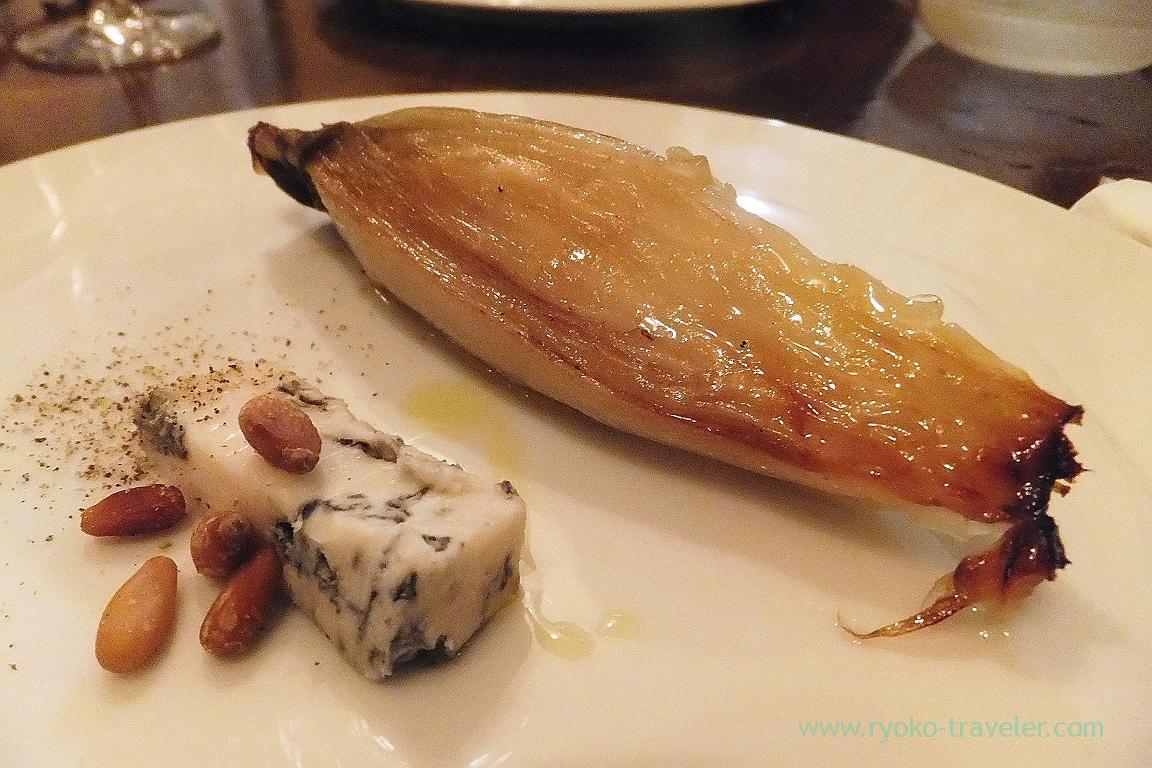 Salsa di pomodoro, bassil and ricotta cheese mousse (ポモドーロ, バジルとリコッタチーズのムース)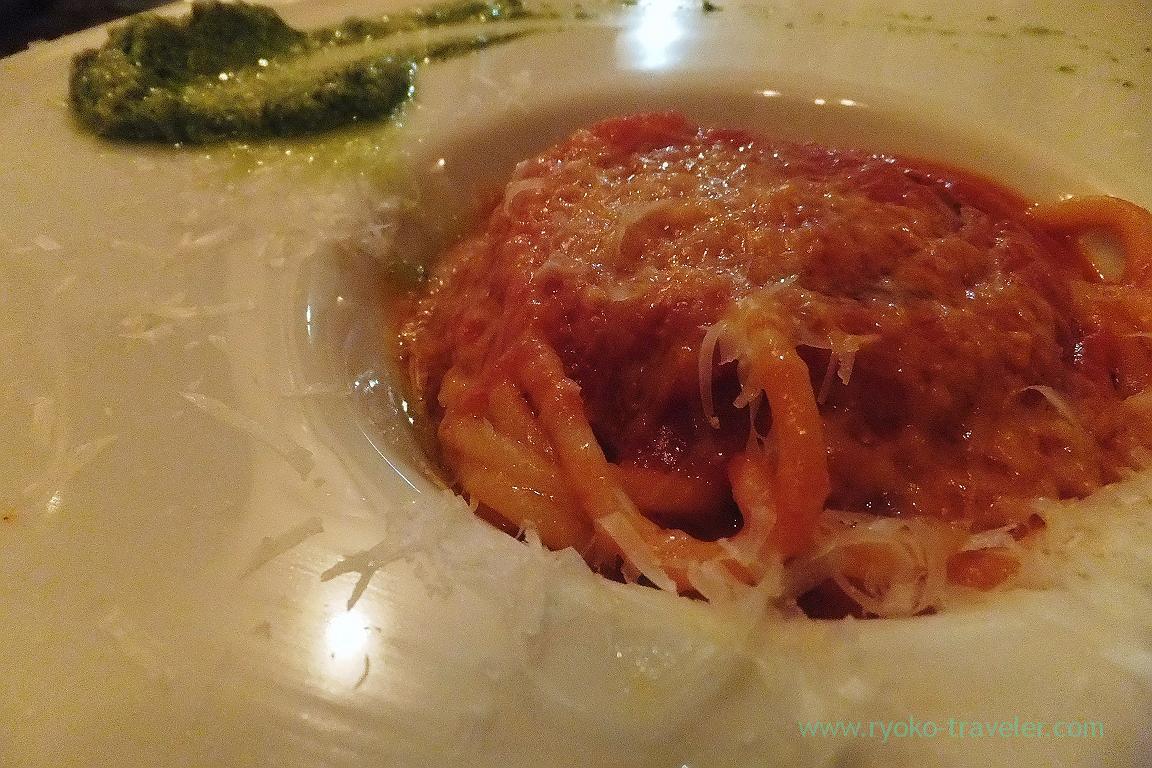 Roasted shoulder meat of lamb from Australia with cauliflower and cumin powder (オーストラリア産子羊肩肉のロースト カリフラワー クミン風味)
The brown powder is cumin. There's no need to say how it was great. As you see, this meat was so juicy 🙂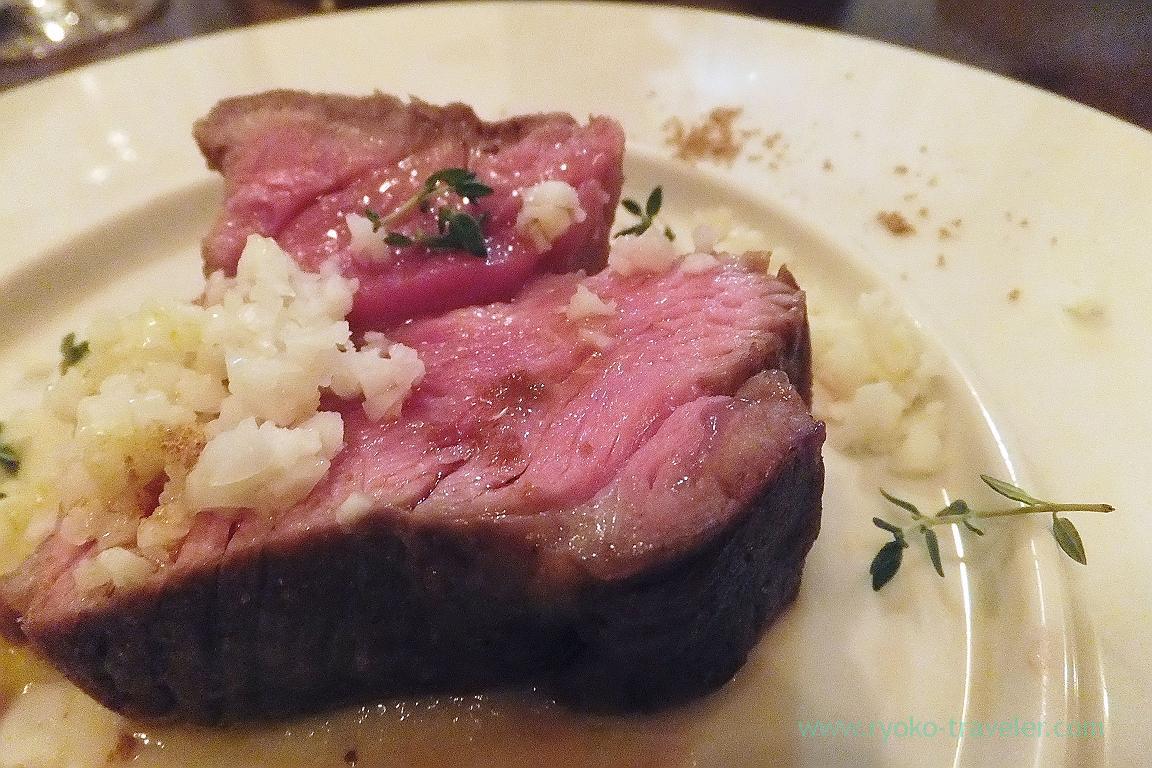 About il tram (イルトラム)
Address / 4-9-5 Miyoshi, Koto-ku, Tokyo
Station / Kiyosumi-Shirakawa station (Toei subway, Tokyo metro)
Open / 18:30 – 23:00
Saturdays, Sundays and another national holidays / 12:00 – 14:30, 18:30 – 23:00
Closed / Mondays (in case of national holidays, it is open and the next day is closed
Website / http://www.il-tram.com/(in Japanese only)