Spring coming !
The weather is warmer day by day.
Cherry blossom named "Kawazu Zakura"(河津桜) that is bloom earlier in Spring is full bloom now.
There're about 40 Kawazu Zakura trees along Edo river (Edogawa river).It is beautiful beyond words. It takes about 50 minutes walk from my home. It's moderate exercise 😉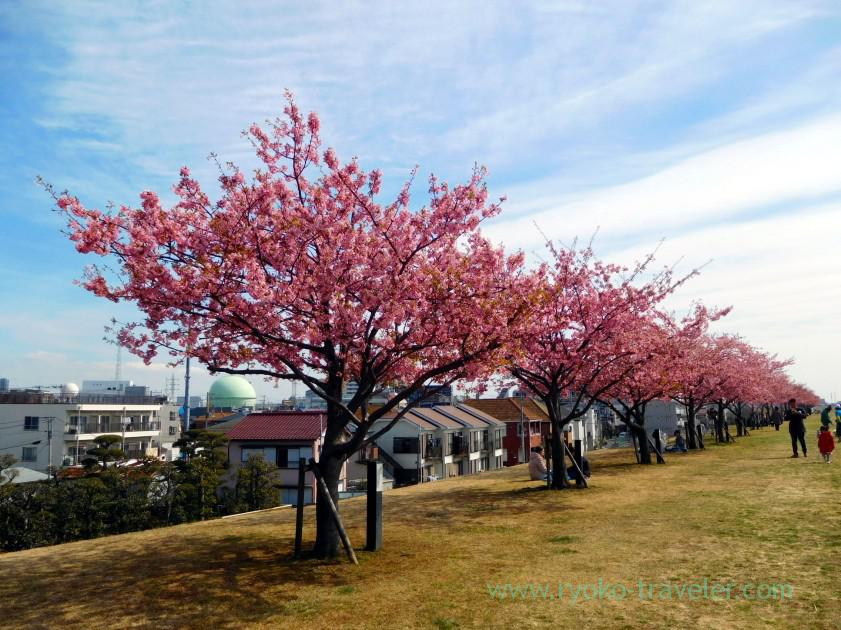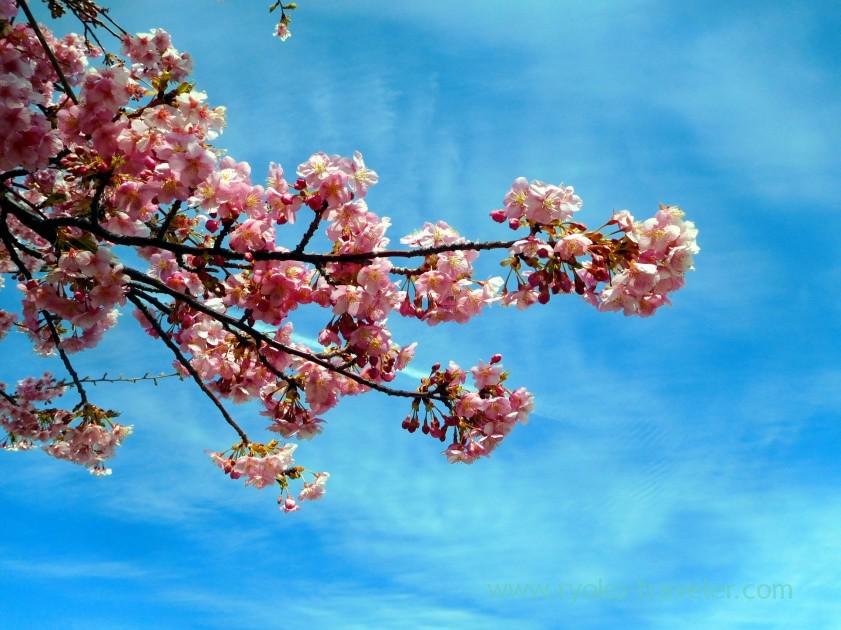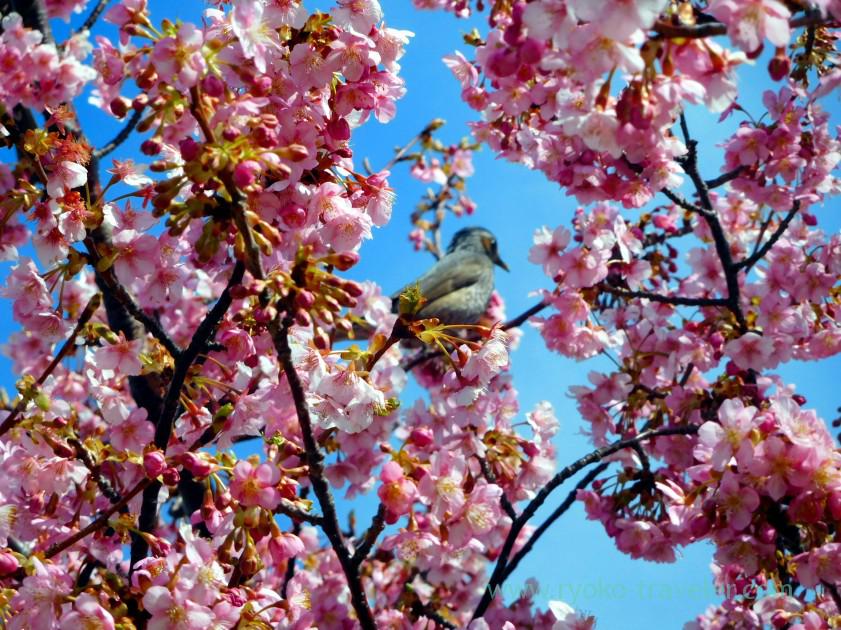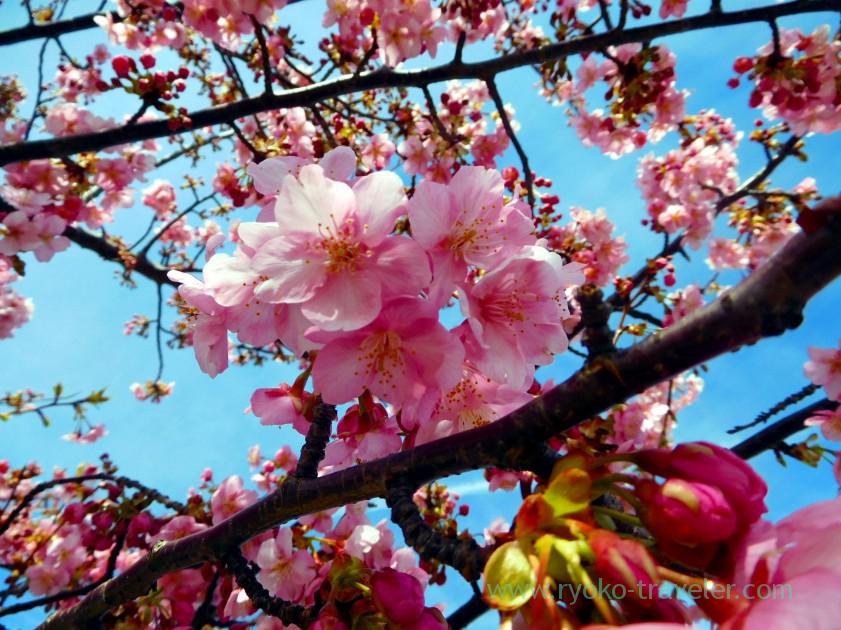 Tokyo Skytree in front of the cherry blossoms. That's good photo spot of Tokyo skytree and cherry blossoms together.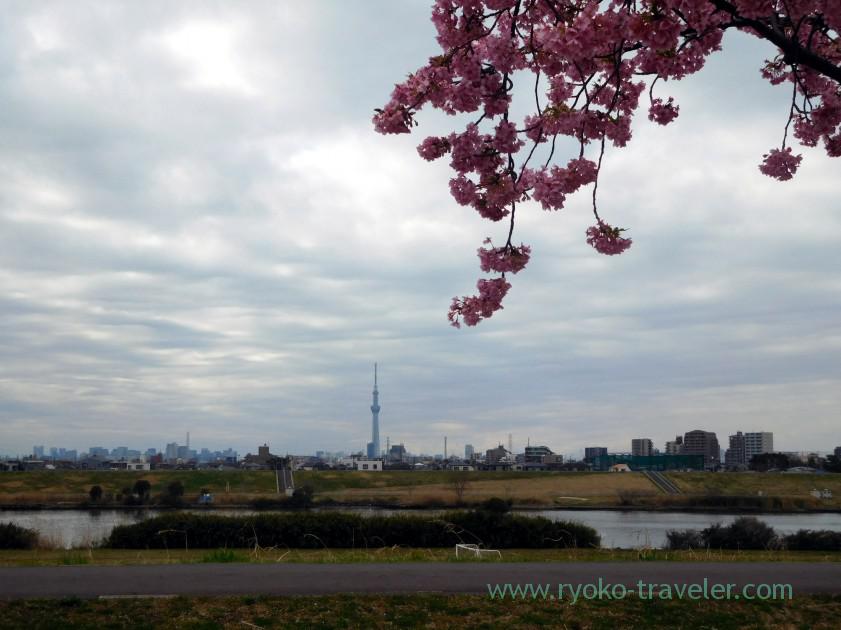 Normal cherry blossom, for example, Someiyoshino will be bloom at the end of March 🙂
I'll be in Kyoto that time.