Unique curry landed in Tokyo in special.
The manager of Iba curry located in Kagoshima prefecture came to Tokyo from his hometown.
His purpose was to serve his special curry at "Yoshida curry" located in Ogikubo area for three days in special.
Though I didn't know much about both Yoshida curry and Iba curry.
Just I know some of my friends who's foodies love their curry. So, I had wanted to try.
"Yoshida curry" is not so far from Ogikubo station. About ten minutes or so on my foot. The manager of "Iba curry" love and was affected by the curry of "Yoshida curry".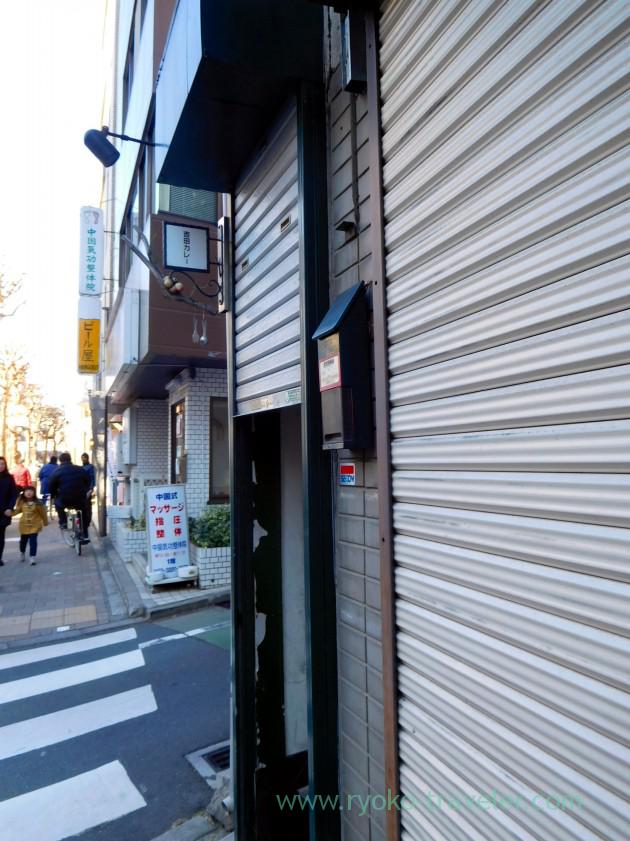 We got to there about one hour before the opening time. But there were already 10 or more people waiting in front of the shop.
There are only 7 seats, so we couldn't enter the shop at the opening time.
You might think it wasn't still open when I took this photo. But No. It was already open :p There were many people waiting on the stairs. You can see their foot 🙂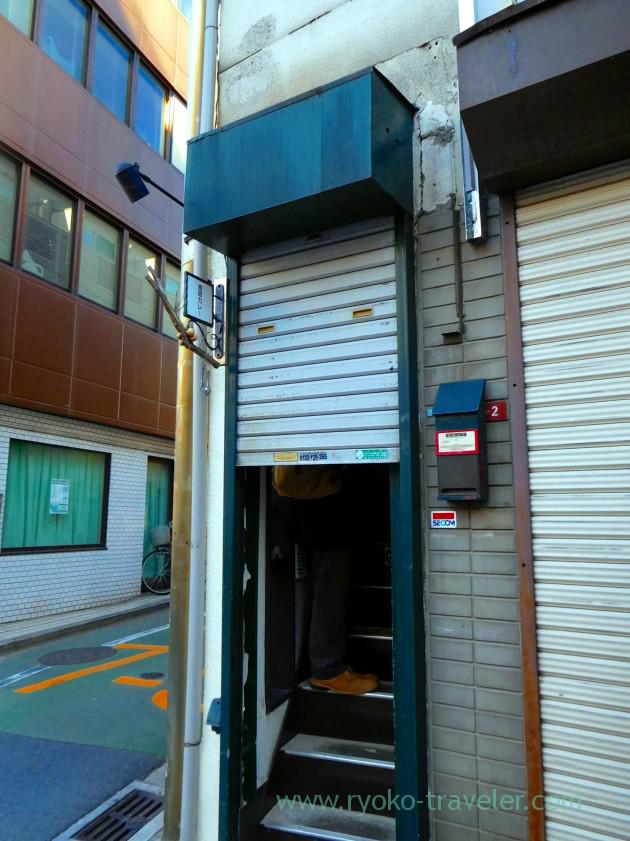 It is the curry that we had wanted to eat even if we waited for one and half hour.
Deluxe curry (上カレー, 2500 yen). We could choose from mild, medium, spicy. Of course, I chose spicy.
Almost all ingredients were from Kagoshima prefecture. Pork meat, beef meat, shredded dried bonito… Everything was great. I hadn't eaten such a gorgeous curry.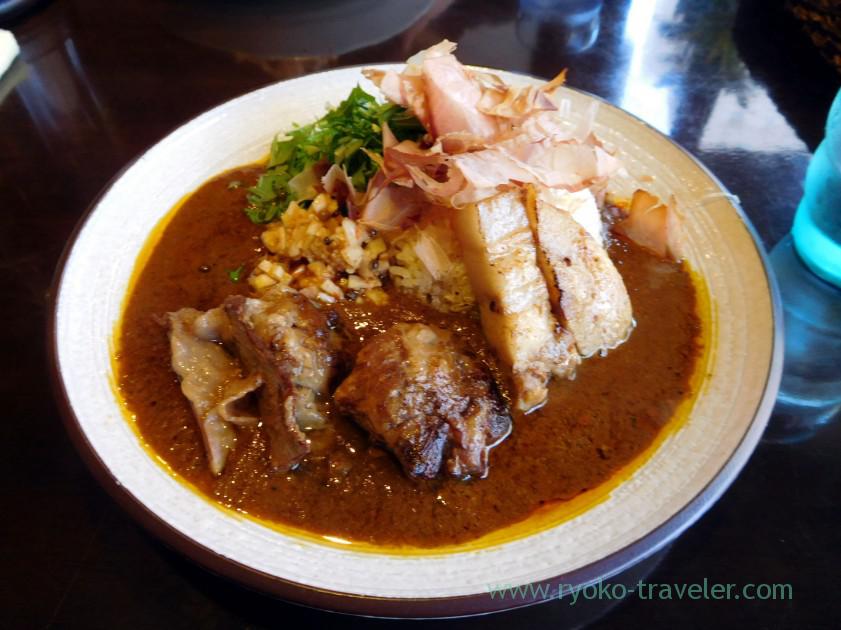 Honey, almond, fresh cream, banana milk (ハニーアーモンド生クリームバナナミルク, 300 yen)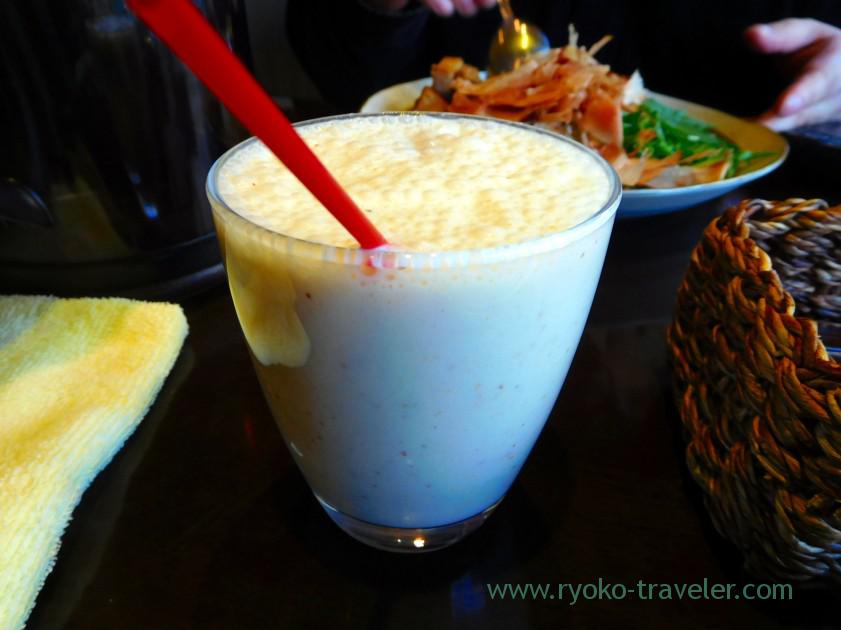 His unique curry attracted us and I thought I have to go to Kagoshima in the near future.
But Iba curry is closed so frequently 🙁
Now I checked. Iba curry is closed until February 3rd !
About Iba curry (伊場カレー)
Address / Hifumi bldg 1F, 12-12 Yamashita-cho, Kagoshima-shi, Kagoshima
Bus stop / Shiyakusho-mae (city hall) bus stop
Open / http://yaplog.jp/ibacurry/
Closed / http://yaplog.jp/ibacurry/
Website / http://yaplog.jp/ibacurry/(in Japanese only)