I know the most popular shop in Yokohama Chinatown is them. Houtenkaku (鵬天閣). They have always a long line throughout their opening time. Though Yokohama Chinatown is quiet at weekdays' night, many people gather in front of the shop. They have dim sum restaurant on the 2F, but people gather To Go on the 1F.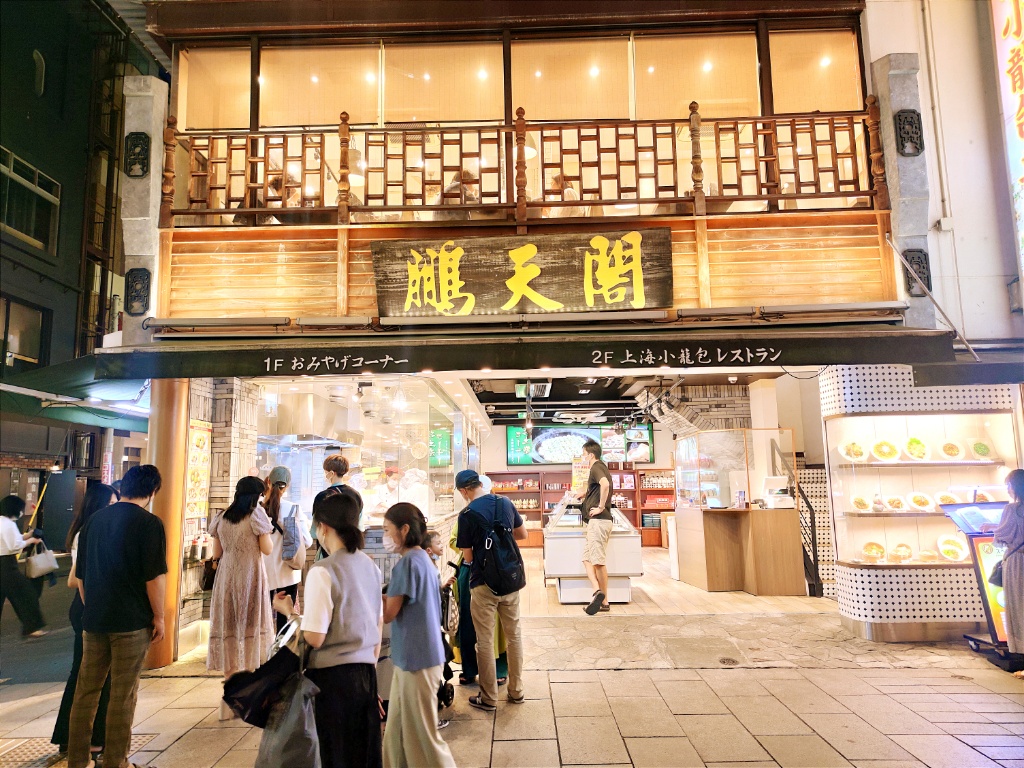 We can have freshly cooked shao long bao at there. There's a eating area by the side and many people eat there. And also the shop prepare cover and bag.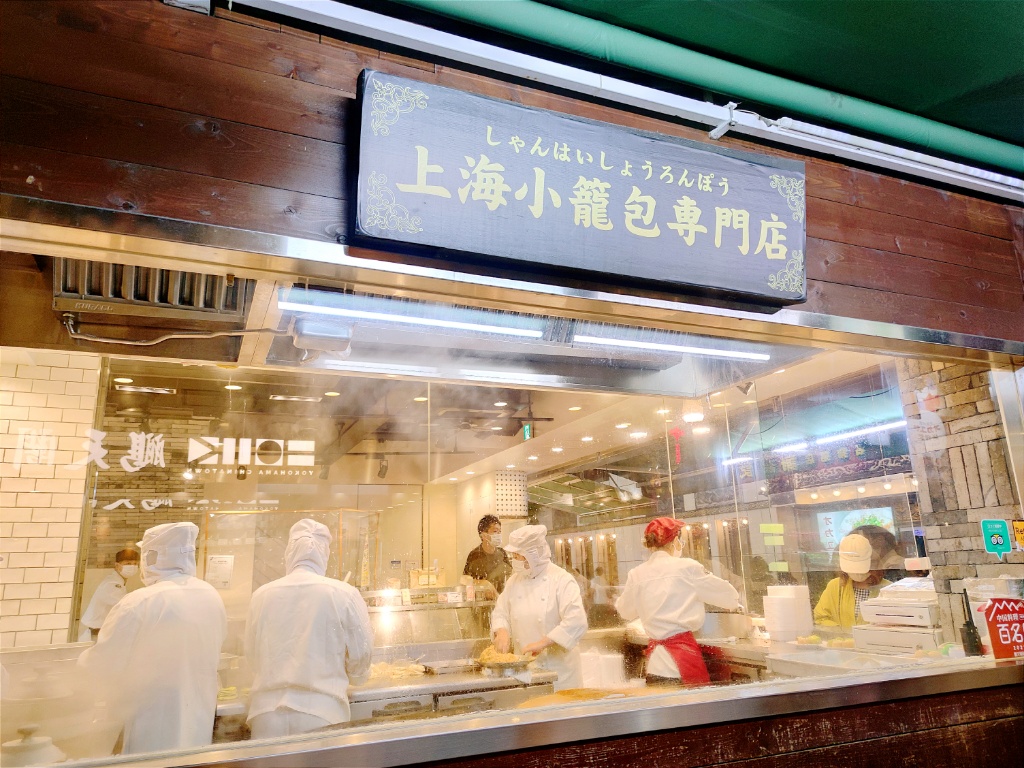 Menus To Go. They accept order by those number. No.1 is the most popular !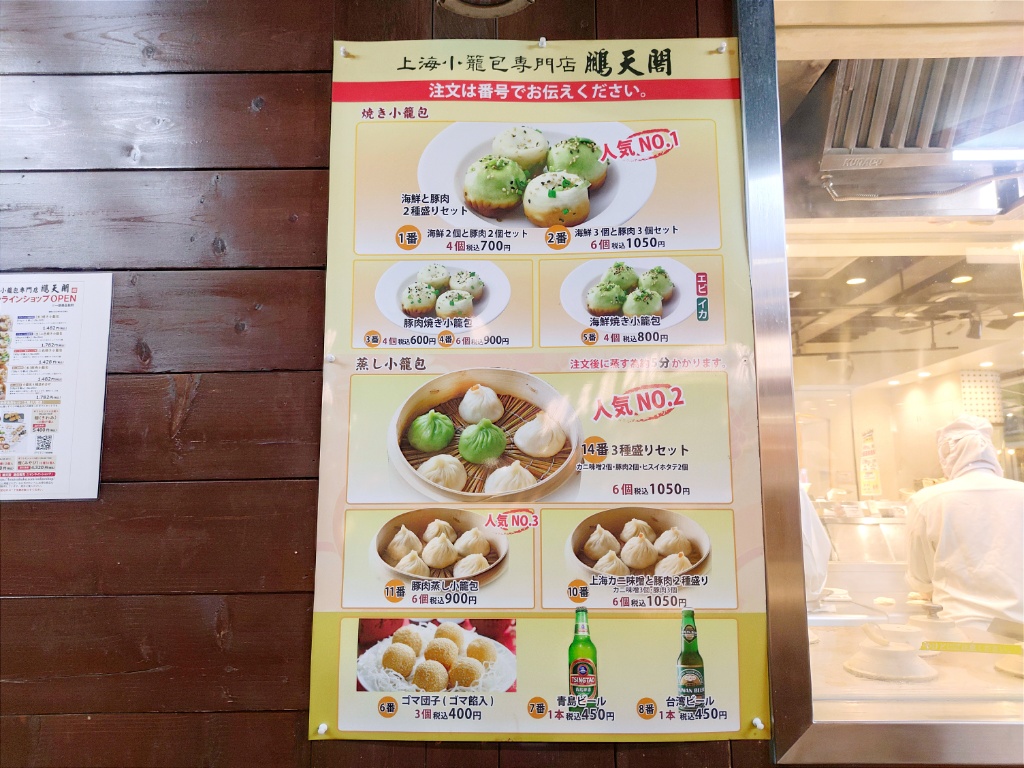 Almost all people order this baked shao long bao set (No.1). The green one is seafood shao long bao. This green is deprived from spinach. And the white one is pork shao long bao. The vinegar is prepared on the table. I brought it to my hotel nearby and ate in the room.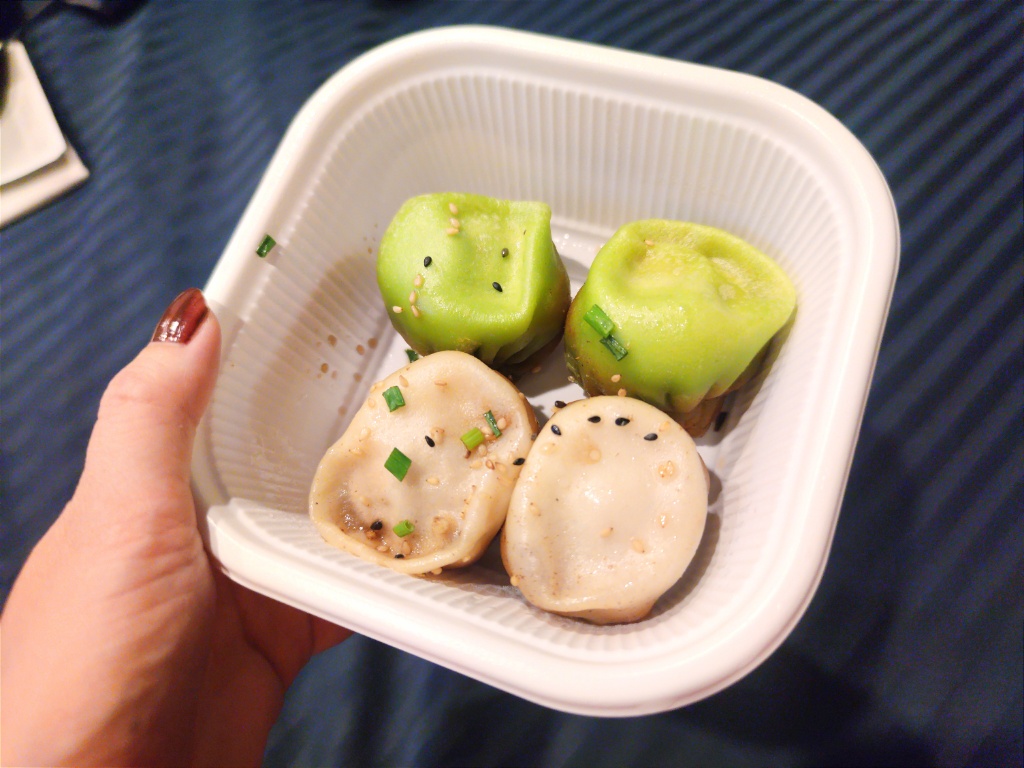 Its skin is springy and thick. So, I put effort to the chopsticks and tried to cut the skin. And the soup bursted. The face of grilled skin was crunchy texture and another side is springy. It's fun. I think it's great thing that we can enjoy such a baked shao long bao with easily. I agree that they have such a tremendous popularity 🙂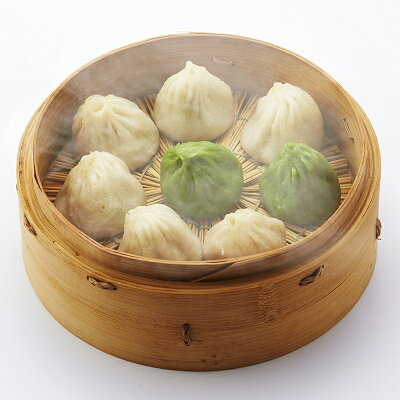 上海小籠包専門店 鵬天閣
¥1,782
(2023/09/09 21:35時点 | 楽天市場調べ)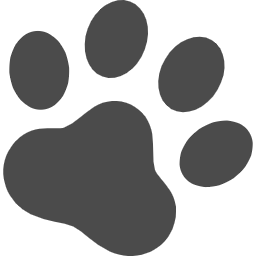 ポチップ
About

Name Houtenkaku (鵬天閣 新館)
Open Day through night
Reservation Unavailable
Credit card Unavailable
URL Website, Twitter, Instagram

Google Map