For money saving trip.
Here is our hotel in Takayama. Hotel Matsuyama.
It was very convenient hotel close to the bus terminal. And there's Family Mart near the hotel.
Though it is an old hotel, my room was very large and I could open my suitcase 🙂
There's no problem if you have very large suitcase !
Because I reserved the hotel two weeks before the trip, there were't many inexpensive hotel left. It was good choice !
It was not far from the old district.
Within walking distance from the hotel if the weather is good.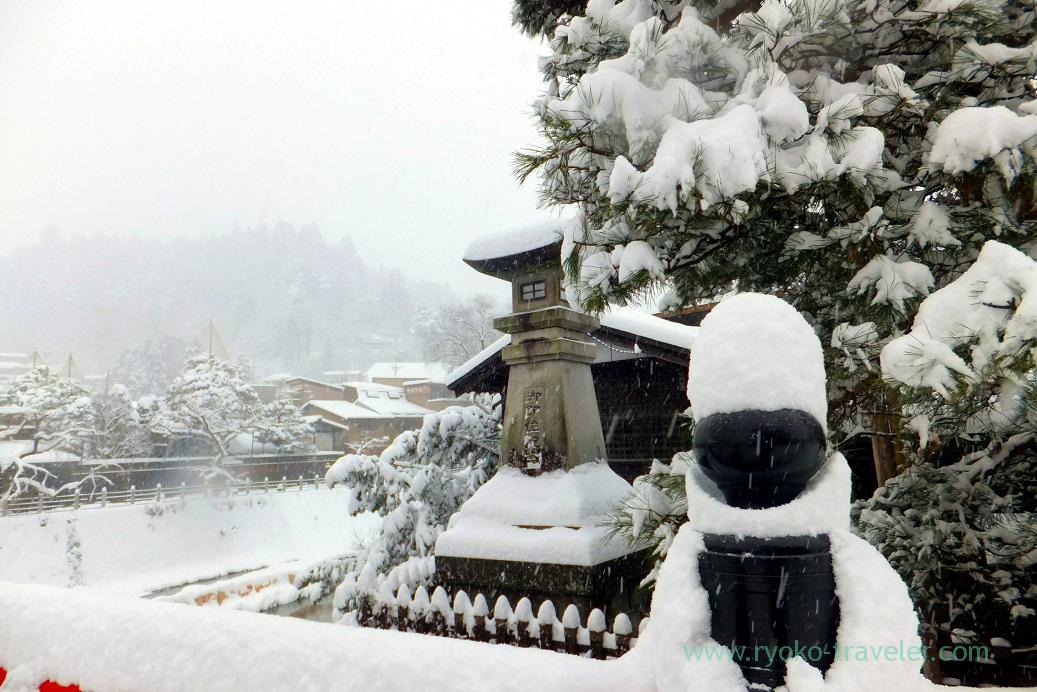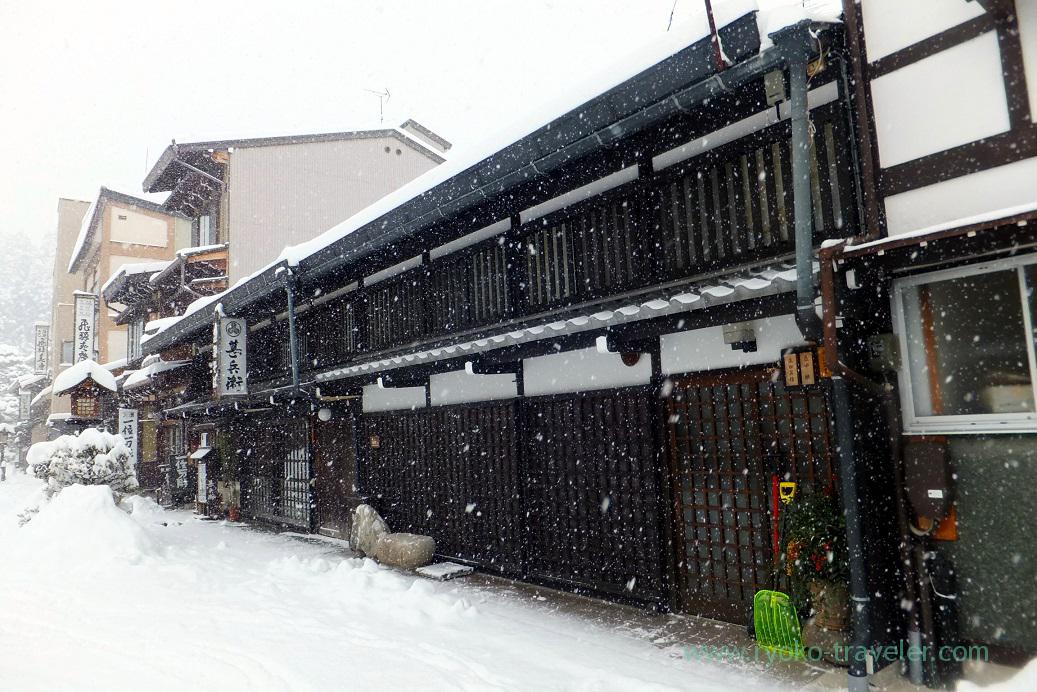 There's sento around the old town district.
But as I said again and again, it was tooooo cold weather and I felt I'm frozen while walking the street. So, we used convenient buses. There's elaborate systems of buses. Very useful.
Souvenir shops around the bus terminal closed around 7 p.m. Nighttime in Takayama is so calm.
I think shops and restaurants might be open longer during warm season.
About Hotel Matsuyama (ホテル松山)
Address / 2-23-7 Hanasatomachi, Takayama-shi, Gifu
Station / Takayama bus terminal (Nouhi bus)
Booking / Rakuten Ichiba (in Japanese only)