We stayed near Korinbo in Kanazawa. We had trouble in reserving our room in Kanazawa because recently Kanazawa have lots of tourists. There were not many rooms left in inexpensive hotels. But we managed to reserve the two beds room in rather economy hotel. It cost us 10000 yen (two nights, two beds in a room). It is within walking distance from Kenrokuen garden and 21st Century Museum of Contemporary Art. The hotel's name is Hotel Econo Kanazawa Katamachi (ホテルエコノ金沢片町).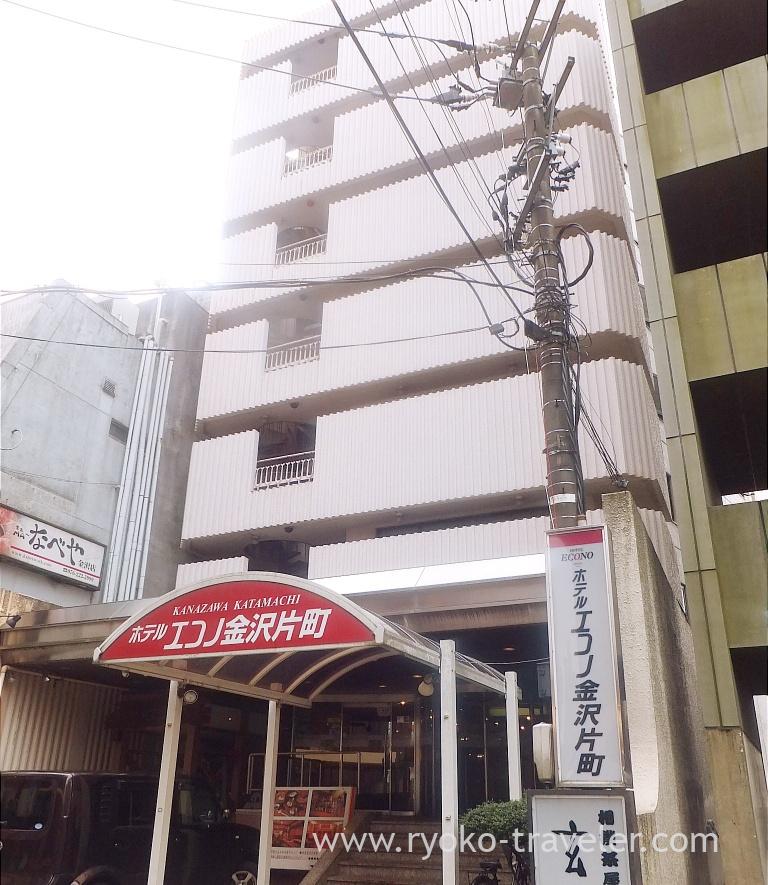 They serve breakfast in the morning at the back of the reception from 6:30 a.m to 9:00 a.m.
They don't have much kinds of foods, but they serve standard foods of breakfast like bread, rice, miso soup, salad, natto, fruits juice and so on. That's enough.
Simple space. This space could be use from 3 p.m. to 12 a.m.You can have coffee, tea, water and use microwave oven 🙂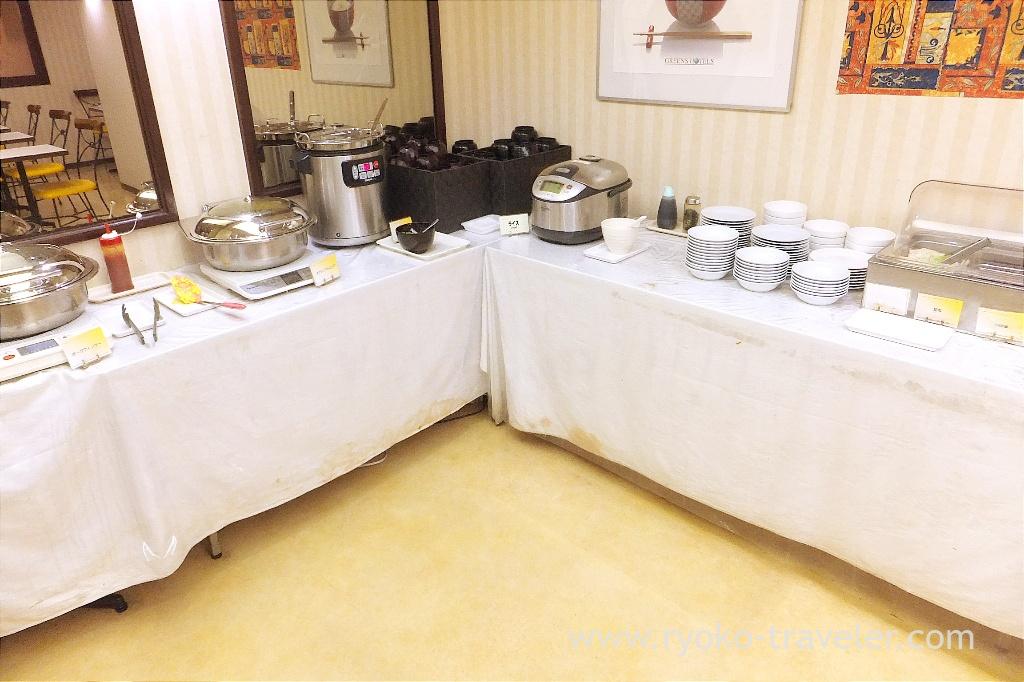 We were to have many foods outside, so, I ate something just a little 🙂 I heard the rice is Koshihikari from Ishikawa.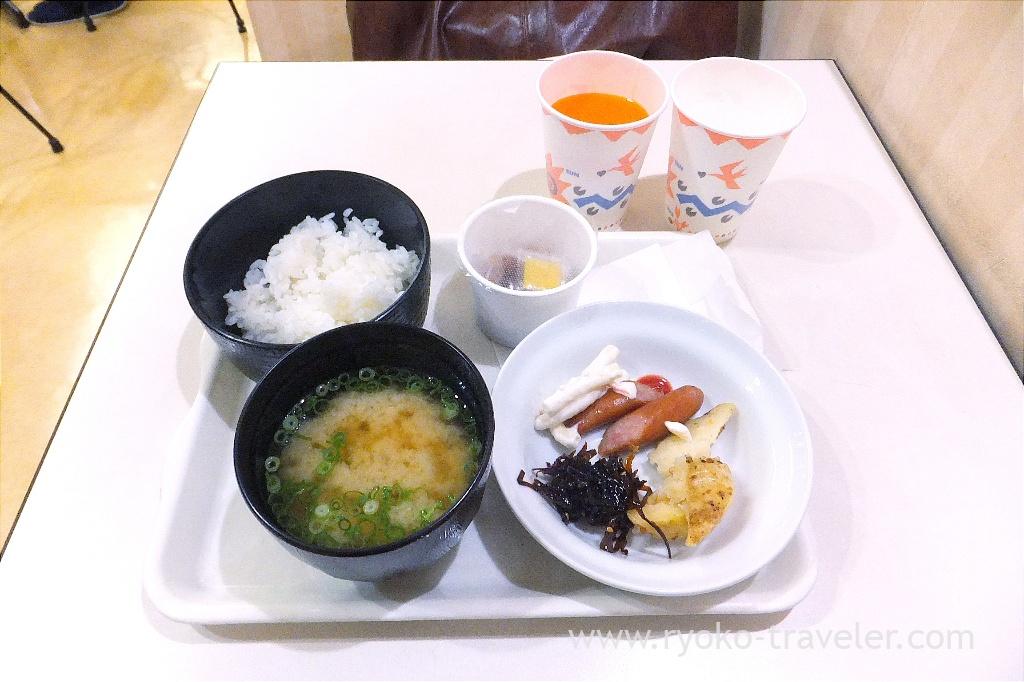 Yogurut with aloe.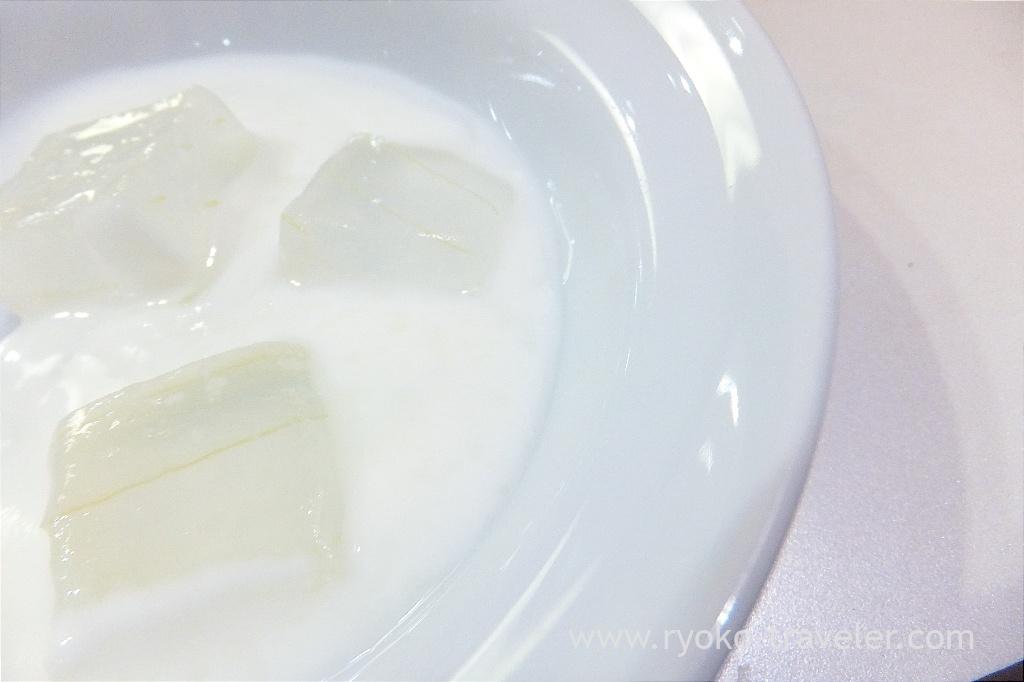 We stayed on the 6th floor. Though the hotel is old and not large, but it is very convenient for tourist. Shops, restaurants, convenience stores… everything is near the hotel and the hotel have free WIFI, laundry, too 🙂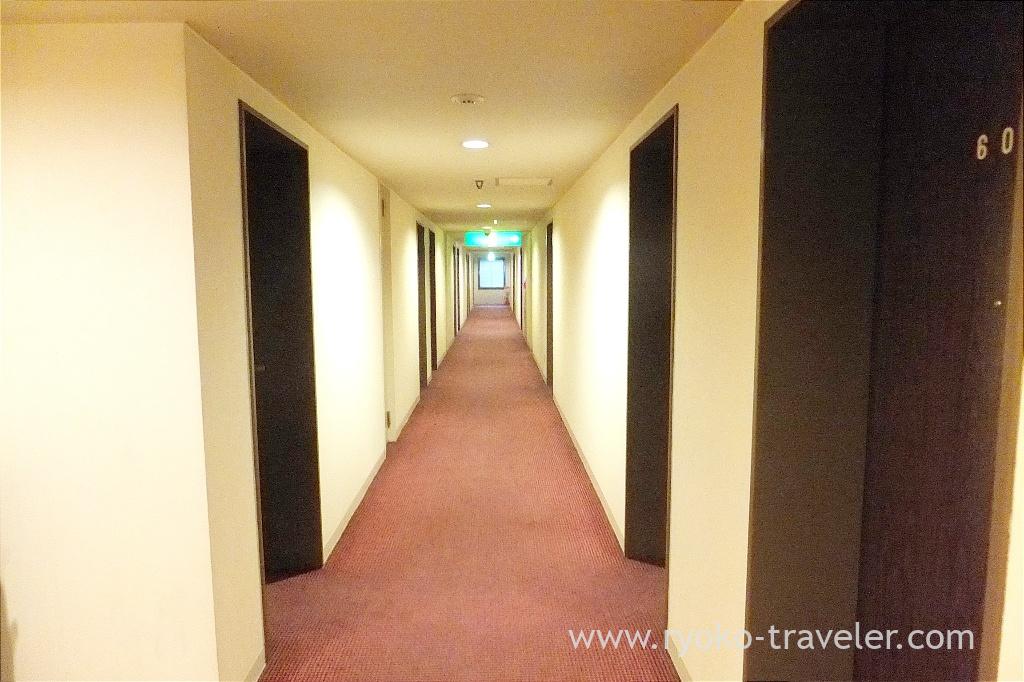 Hotel Econo group have another branch close to Kanazawa station.
About

Name Hotel Econo Kanazawa Katamachi (ホテルエコノ金沢片町)
URL Website

Google Map