It was near 3 p.m., and I wanted to eat something. But many shops and restaurants aren't open during 2 p.m. – 5 p.m. Houran Ramen (函館ラーメン 鳳蘭) is one of the helpful shop. They are open throughout from the opening time to the closing time. They have been there from 1950. One of the long-established shop in Hakodate.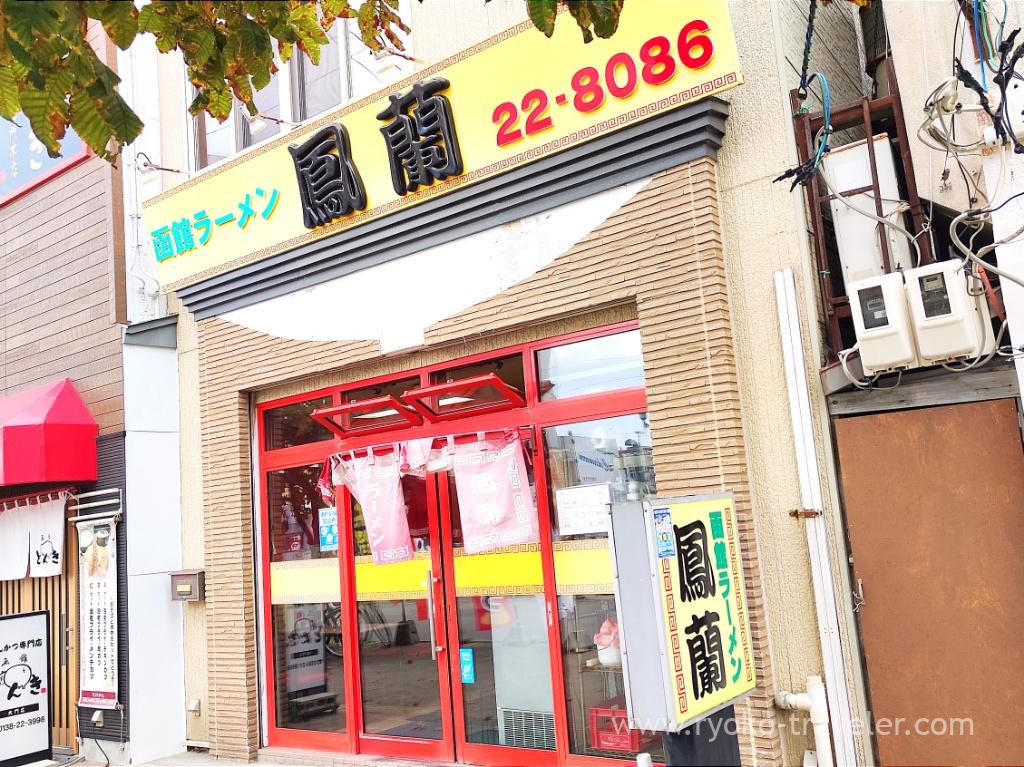 There're some tables on the left and counter table surrounding the kitchen on the right from the door.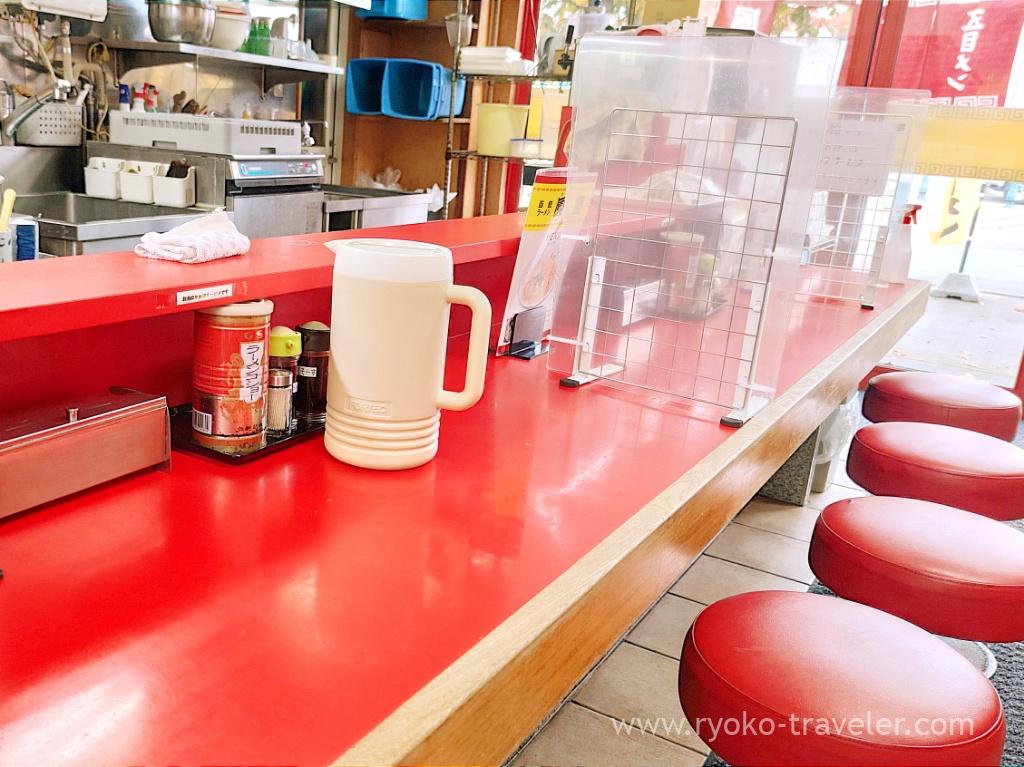 Menus. If you say "ramen please", they serve sio ramen. But they have shoyu ramen and miso ramen, too.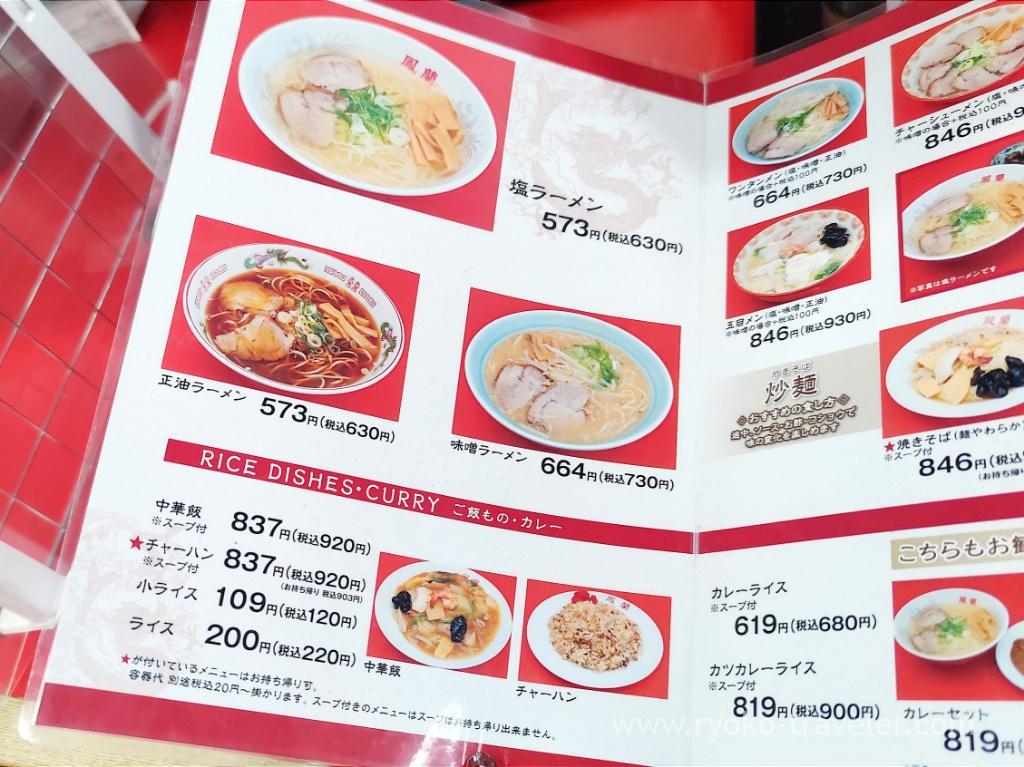 And also they have set having ramen, rice, shaomai and pickles. They are not ramen shop but Chinese foods shop. So, they have yakisoba, fried rice, curry, starchy foods and so on.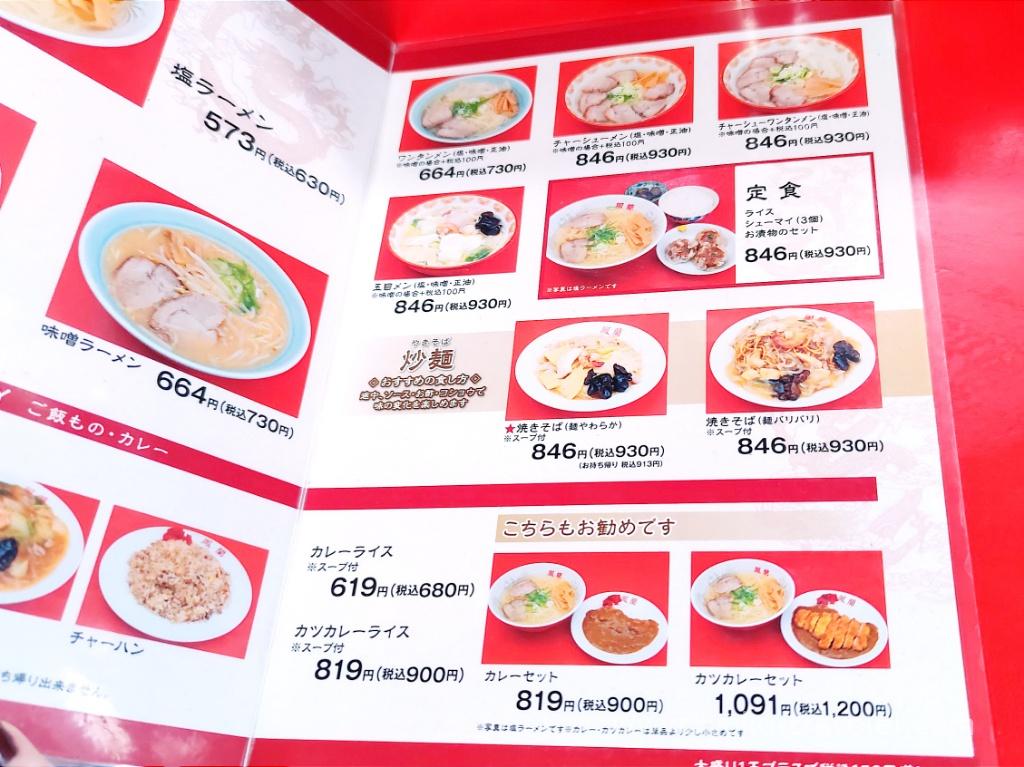 And some small dishes suitable for alcoholic drinks. I didn't order this time, but "one plate" attracted me. It's like Taiwan railway bento (台鐵便當). Zariji (pork karaage) looks yummy, too.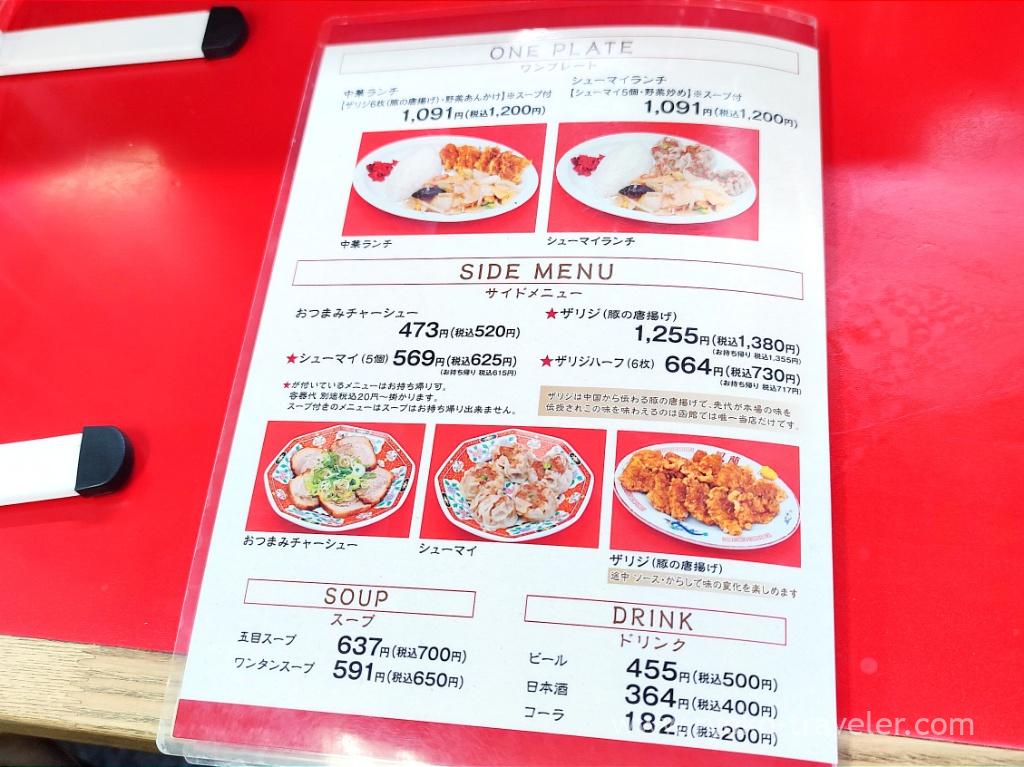 I ordered wonton noodles. I just said "wonton noodles, please". So, of course, they serve sio wonton noodles 🙂 It have clear coup, noodles, two slices of roast pork, bamboo shoot, green onion, and wonton. It's really simple. I remember I ate such a simple ramen when I was a child.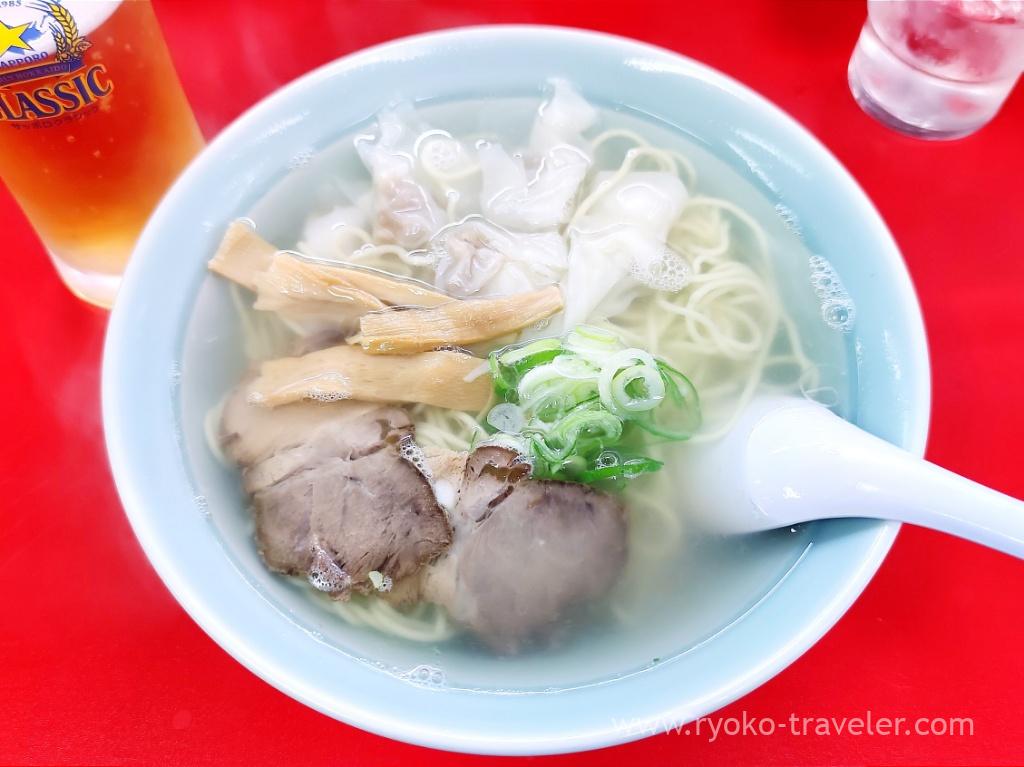 The soup stock have pork bone mainly, and some chicken bone. And it have much chemical seasonings. It's the exact opposite from current ramen trends. I felt nostalgic. It have 6 smaller pieces of wonton. The texture was smooth and good.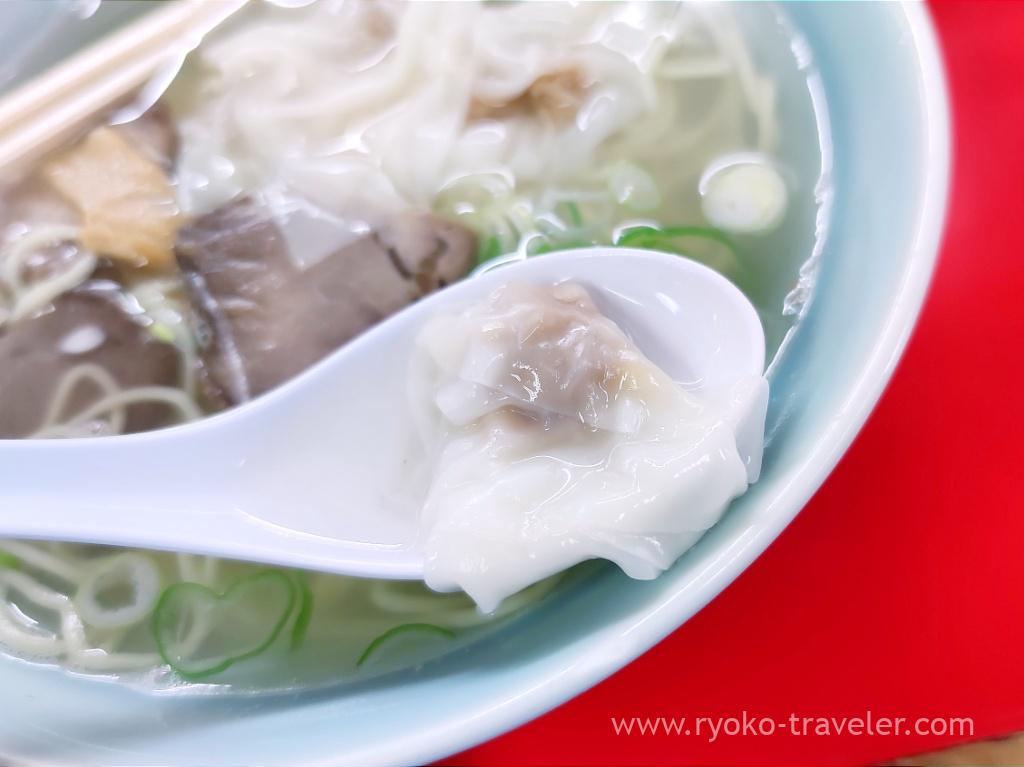 I added chemical seasonings on the tables.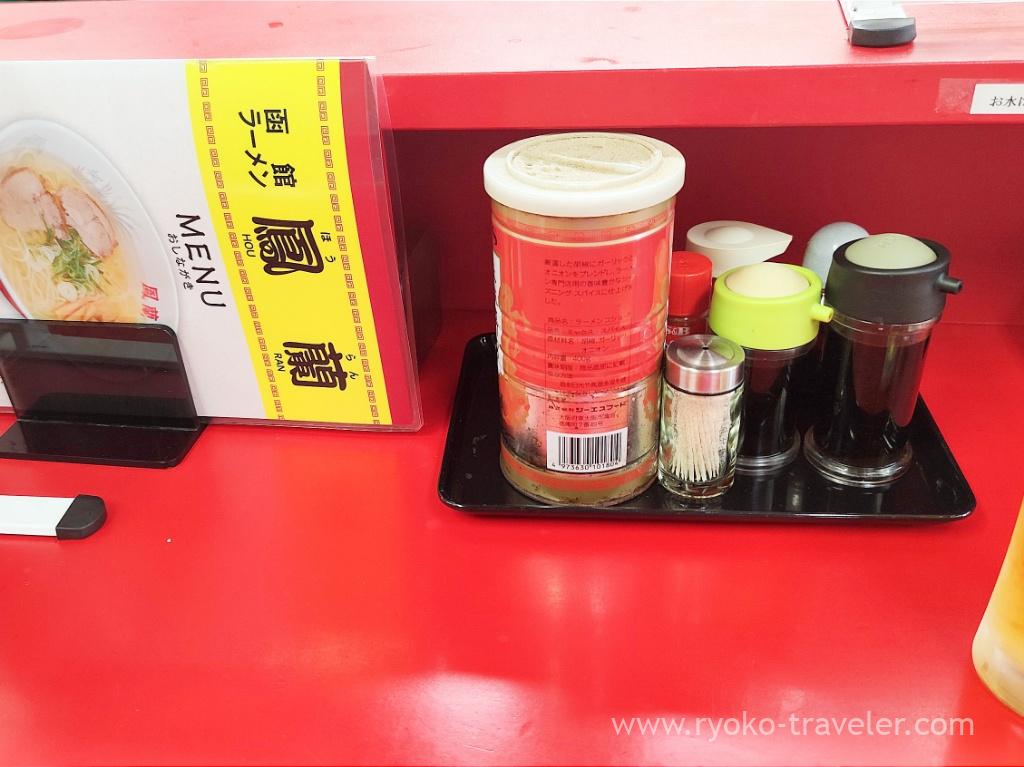 They buy noodles at Deguchi noodles near the shop. It's narrow and soft noodles. It went with the soup very well. Though the chemical seasoning was stronger, it was seasoned with salt lightly. We can enjoy old-fashioned Hakodate ramen at this shop.
Draft beer is Sapporo Classic. It's good amount with ramen. If you want to drink much, I think you drink it up quickly.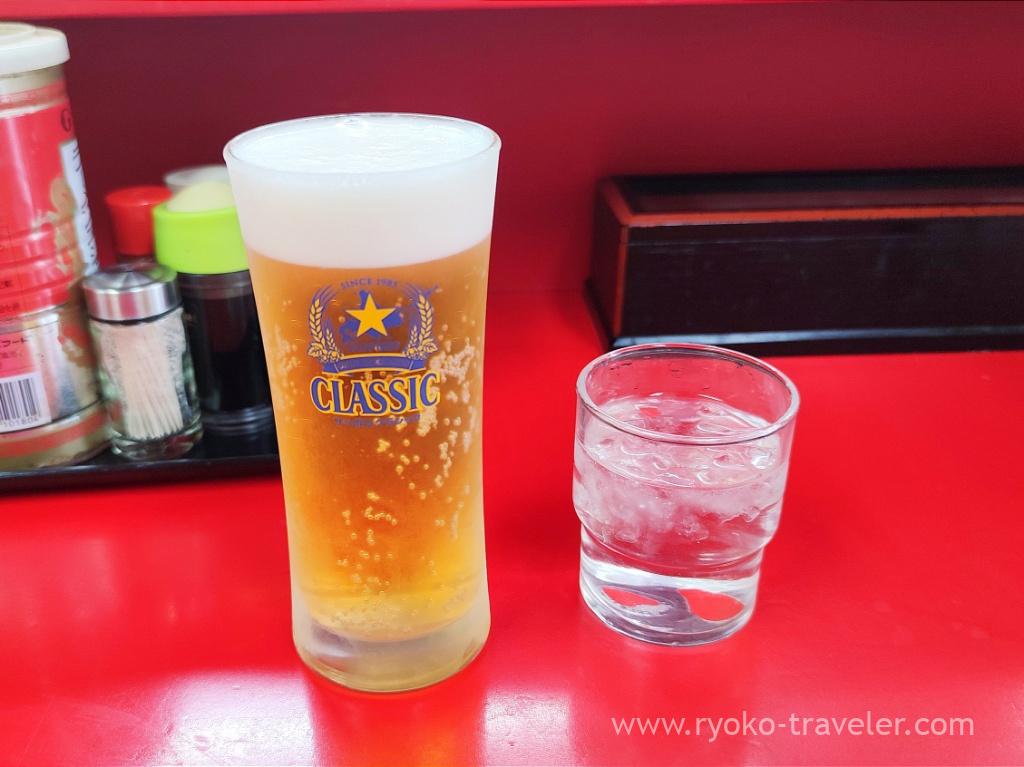 About

Name Horan ramen (函館ラーメン 鳳蘭)
Open Lunch, Dinner
Reservation Unavailable
Credit card Unavailable
Google Map