Second visit to Hawaii in my life
I traveled to Hawaii last month. Two years have passed since I had been there last time.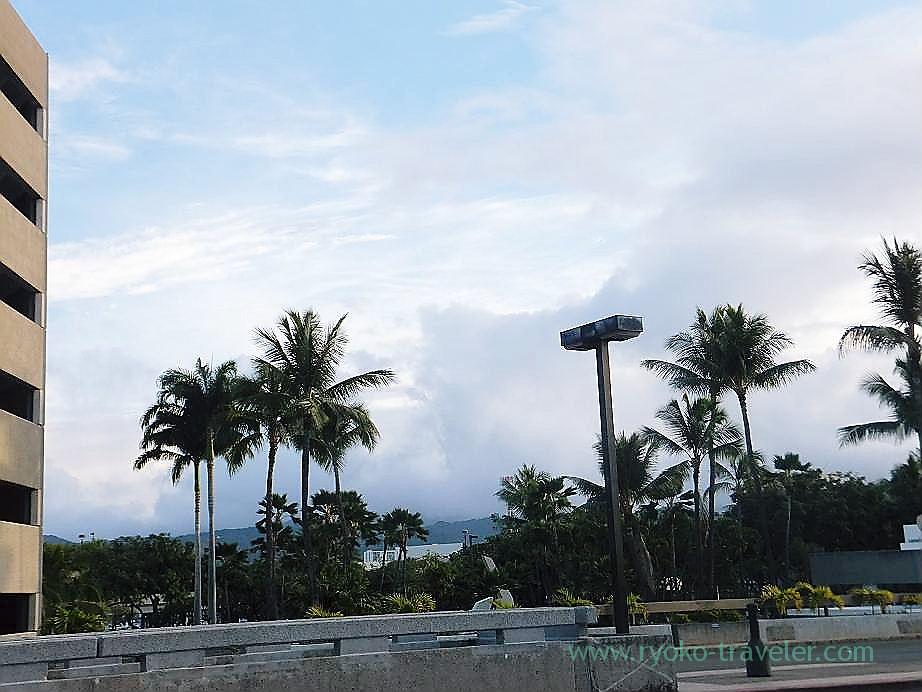 Honolulu 2012 Winter (1/13) : Going to Honolulu

First trip to Hawaii !!!!! I canceled the travel to Cambodia. And I tried to go to England, but I think there are very...


Blog is wonderful. Thanks to the blog, I can easily remember when and where I had been 🙂
My plane was Korean Air that time, too.
My mother worried about my plane again. She asked me the question again as same as last time.
"Don't your plane explode ?"
Umm. Mom. No problem. My plane never explode.
You know the case was …. terrorists exploded the Korean Air. Korean Air itself is safe.
I answered as same as last time.
And then she understood that time, too.
My parental generation won't be able to forget Korean Air Lines bombing incident and  Japan Airlines Jumbo Jet crash.
I'll be asked same question and answer next time, too.
Koreand Air gives good service. They gave us tooth brushes and slipper.
Our plane was filled to capacity.
After boarding, our in-flight meal came.
I choiced bibimbap. Yes, I was in KOREAN air. Though it was tasty and spicy, the rice was cold and firm. It was hard for me to mix them well.
Well, it was not because I couldn't mix well but the rice was firm 🙁
And the cucumber and daikon radish was not fresh.
The seaweed soup was tasty.
And,  about two hours before the plane landing, our second in-flight meal came.
Though I slept, the smell of meal woke me up  🙂
The bread was good ! It had some pieces of apples !! But the fruits was not fresh as same as cucumber.
As soon as I arrived at Honolulu airport, my travel agency took me to Loyal Hawaiian Center by bus.
And then I went to Island Vintage Coffee that is so famous as acai bowl 🙂
Acai bowl ($9.65)
I always drink something hot at cafe, but that day, I shouldn't have ordered hot drink. My table was outside !!! Hot ! Very hot !
But the acai was cold and tasty 🙂 Those fruits were fresh as you see !!!
After that, I bought my muumuu and wore it, and went toward Kaimuki  for dinner !
On the way to Kaimuki, I dropped in at Kahala mall. But I didn't want to carry a burden. So, I just did window-shopping there.
I found Otto cake ! Umm. I felt so sad because I was about to have dinner !
Waialae street.Wilhelmina Rise. Cool !
I went into 3660 on the rise at 5:30 sharp !
About Island Vintage Coffee Royal Hawaiian Center above Royal Grove
Address / 2301 Kalakaua Avenue #C215 Honolulu, HI 96815
Open / 6:00 – 23:00
Close / No scheduled
Website / https://www.islandvintagecoffee.com/(in English only)
2301 Kalakaua Avenue #C215 Honolulu, HI 96815