Busy market early in the Saturday's morning
The second day, I got up early in the morning, and I got trolley to KCC Farmers' Market (Website).
The trolley was crowded.
Since my trip to Uzbekistan, I become afraid of strong wind.
I was trying as much as I could to look composed, but I covered my mouth with my handkerchief.
We passed the front of Diamond Head, and also passed the cliff that we could see the sea.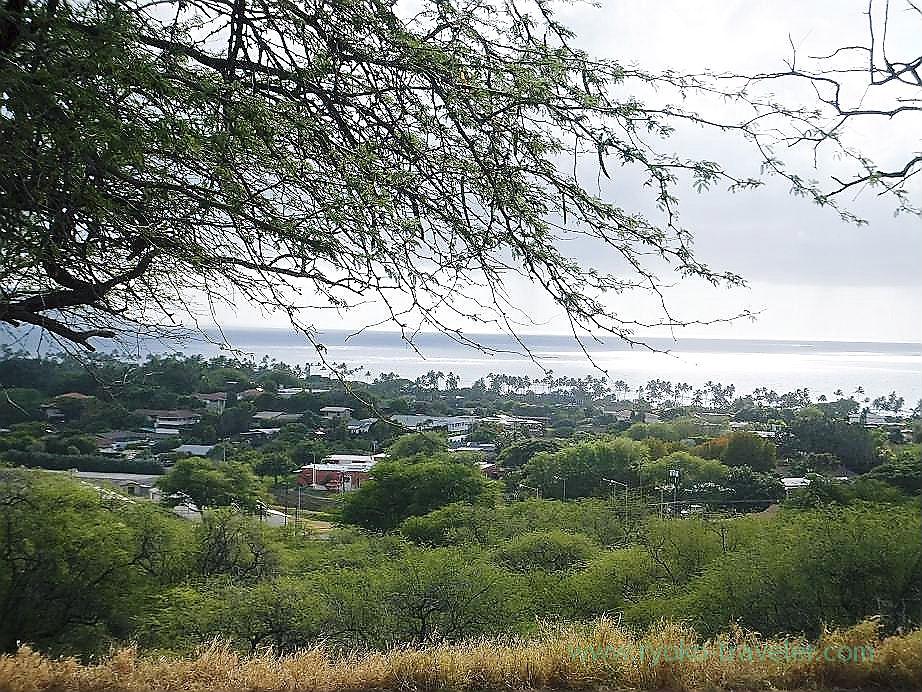 I reached there.
"NO PETS"
Because I was thirsty, I got the drink.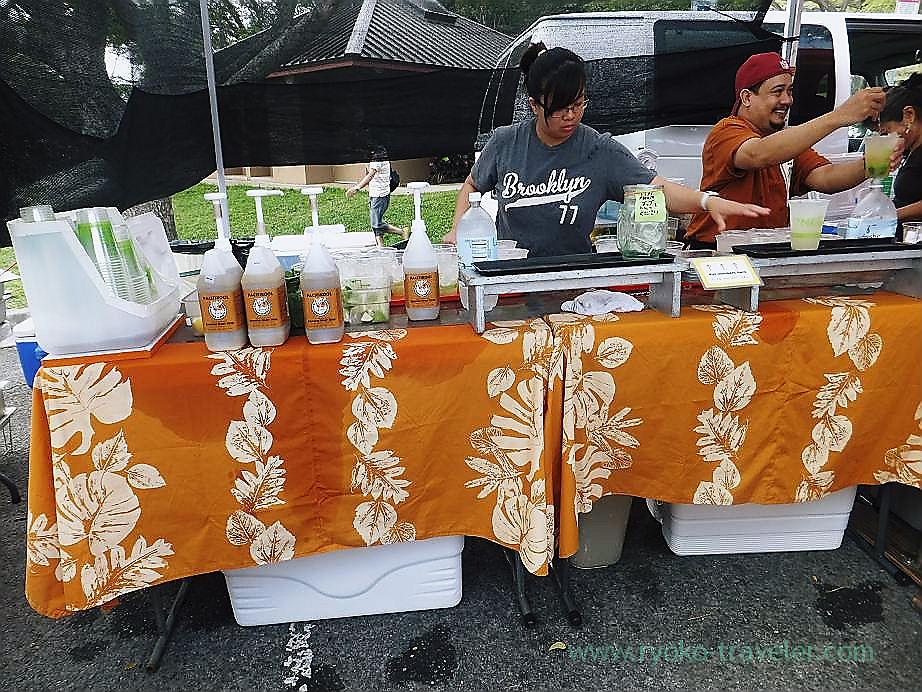 I ordered "Ginger Cooler" because it have sweet basil in it.
It was hot by the taste of strong ginger. But it was good.
It was not sweet at all, so my dry throat felt so cool 😀
Acai. Though guidebooks say it is good, but I think it doesn't look tasty.
Japanese TV staffs were filming.
My longing coconut milk. I thought it doesn't taste good 🙁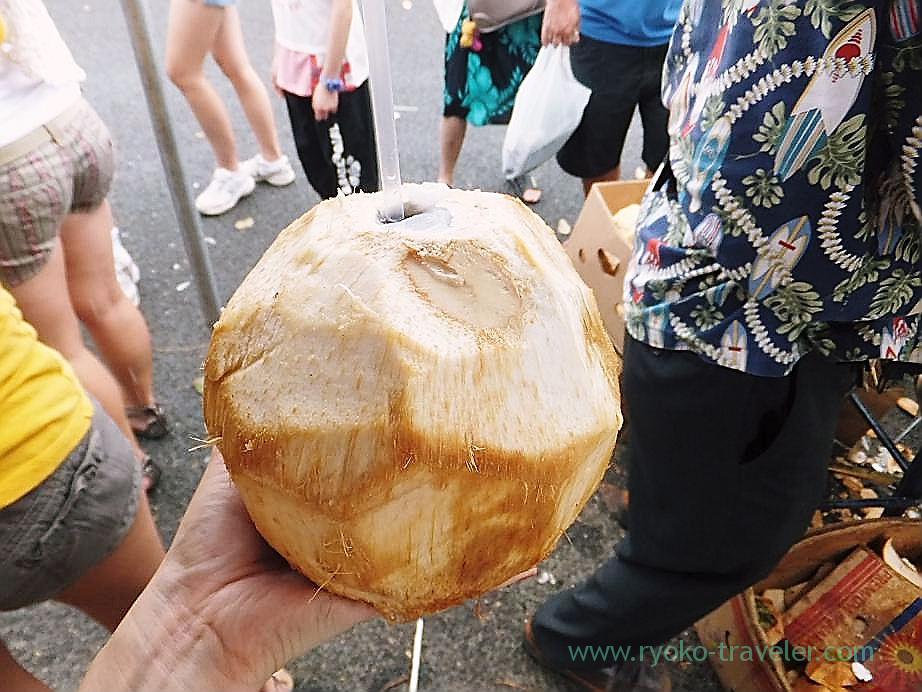 After finish eating, salespersons cut the coconut to enable to eat the fruit.
It was very good like jelly 😀
But we couldn't find whether it is good or bat fruit until the salespersons cut coconuts.
And there was good salespersons and bad salespersons about cutting coconuts.
A salesperson who is old short person made fruit bad condition.(broken pieces of the shell together :()
Just time hard rain fell , so I was under the shop's tent, so I saw everything.
I asked the salesperson who cut the coconut well :D.
So I could eat such a good coconut fruit 😀
The reason that I came to this market is I wanted the shop's honey.
We could taste almost kinds of honey, so I bought my most favorite one 😀
Do you feel it is cute ?
There was a street.And Prickly pear.
I felt interesting, so I went there.