Is it meal ? or Dessert ?
After seeing sea of Hawaii and military heritage, we felt hungry at last, so we went to "Eggs'n Things" for eating pancakes.
http://www.ryoko-traveler.com/honolulu2012_2/
Maybe there is a branch of the restaurant in the metropolitan area.
Shibuya or Shinjuku or Aoyama.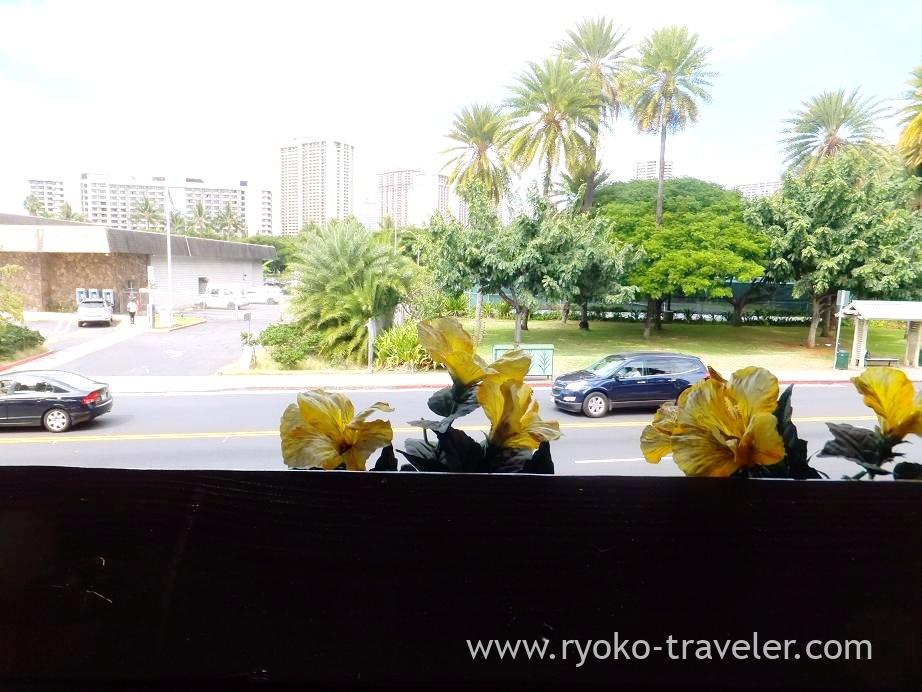 I ordered iced tea 😀
Then the waiter says "OK :D" and he left, but he went back to me after five minutes and he asked me, "Iced Coffee ?" 😛
Iced tea came. It was big and tastes too thin. 😛
I wanted any syrup for it, but I can't understand which of liquids on the table is syrup for iced tea, so I asked the waiter.
He said "No, No ! Wait 😀 ".
Well I thought these liquid was not syrup for iced tea, too. 😛
That's it 🙁
Then waitress came to take our order of foods.
We felt anxious about the size, but we ordered pancakes.
Pancake came !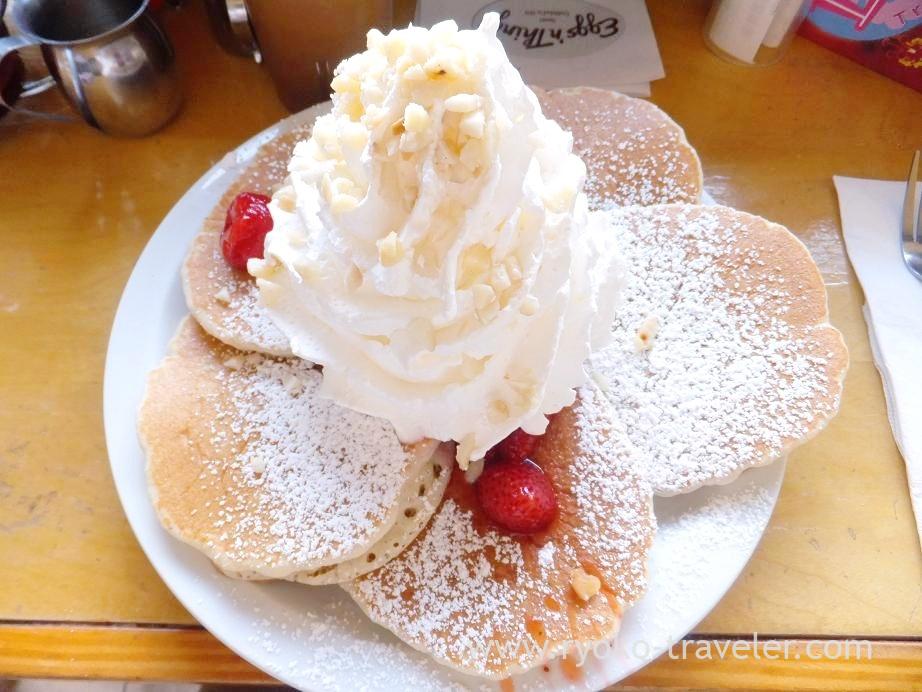 Amazing!
Mt.Whipping cream 😀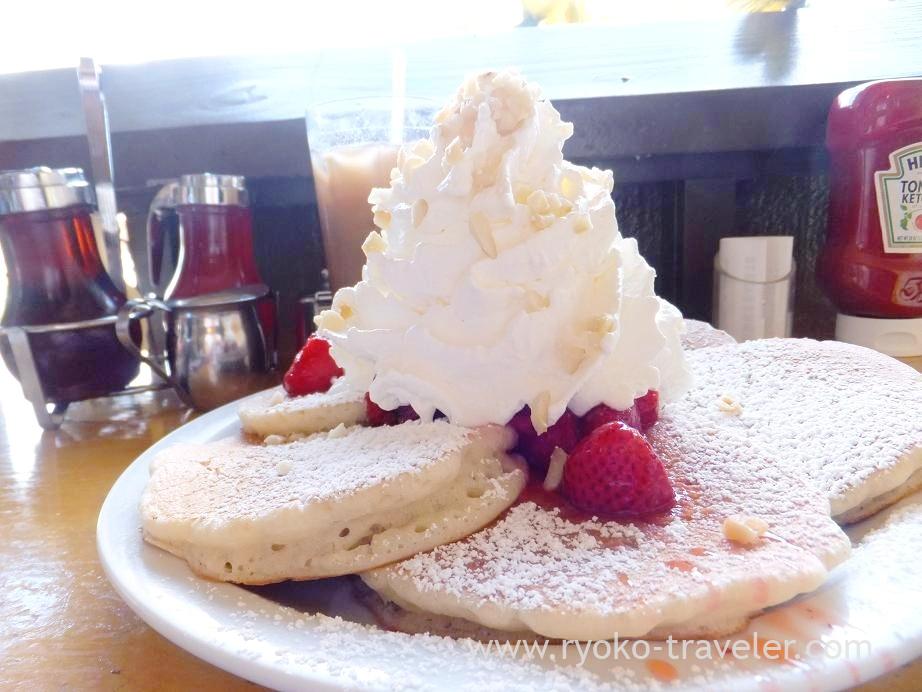 Whipping cream was not too sweet.
There were maple syrups on the table, but I didn't want to sweeten the dishe any more, so I didn't add.
After all, we could eat all 😀
Then we went to International Market Place.
There were many stalls, such a tatoo shop, too.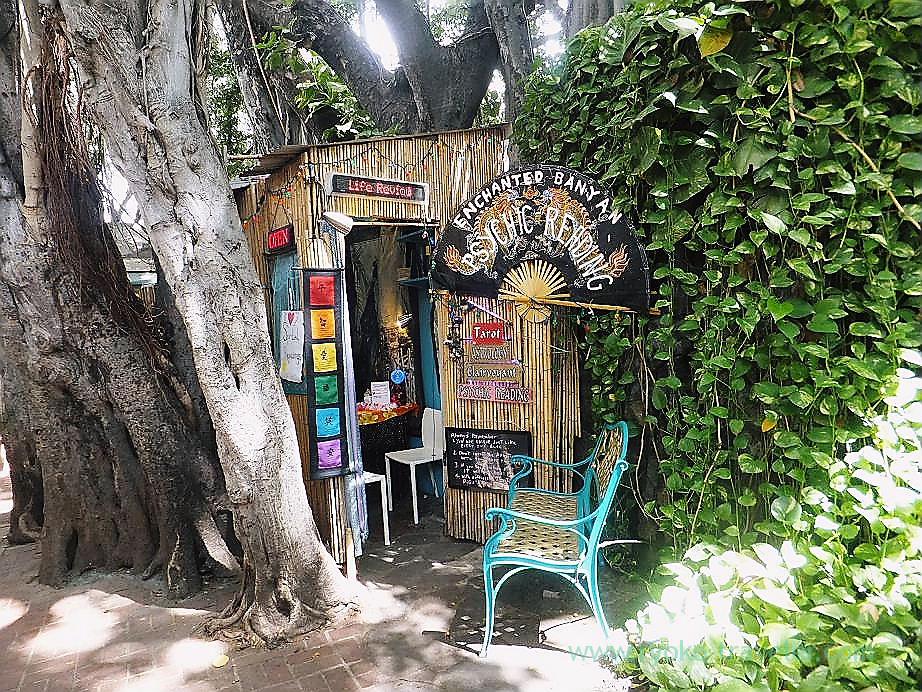 Then I said her bye-bye, and I made a round of there, and I went toward Bank of Hawaii.
About Eggs'n Things Flagship
Address / 343 Saratoga Road Honolulu, Hawaii 96815
Open / 6:00 – 14:00, 16:00 – 22:00 (Store is open through the hours)
Closed / no scheduled
343 Saratoga Road Honolulu, Hawaii 96815