The fourth day. I woke up early in the morning, and I ate Calorie Mate. Then I went to lobby.
Presently courtesy car came.
When we left our hotel, it was still lightly dark, but when I arrived at airport, the sky brightened.
I had much time, so I had Vanilla latte at Starbucks.
I was really surprised because the lady asked me my name.
She said "What's your name ?"
But I had no idea what to say because Starbucks staff cannot have asked us our names. In Japan, they never asked our names !
I said my name with very small voice.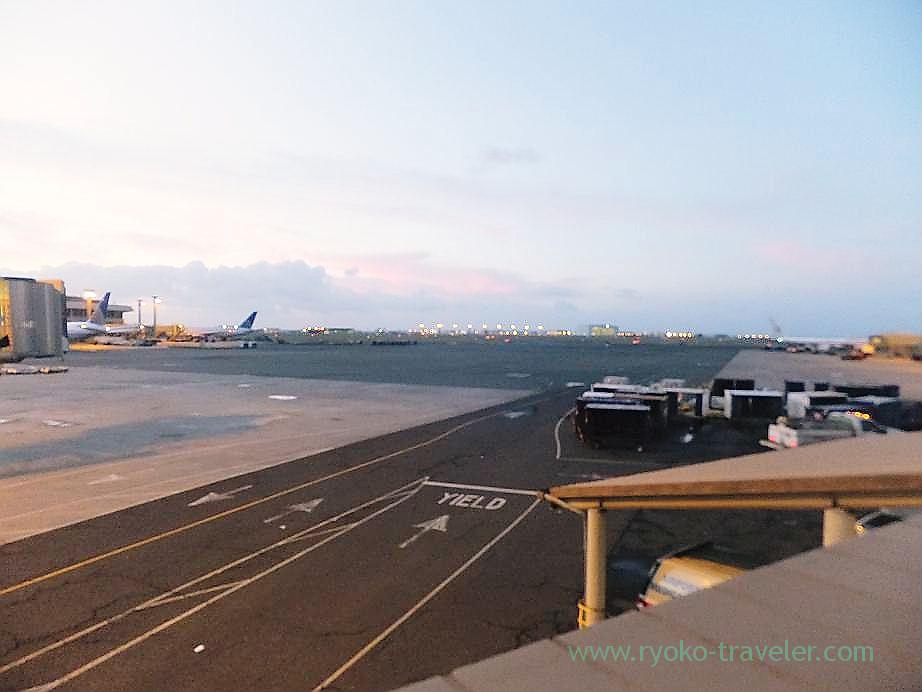 No sooner after taking off, I tried to fall asleep, cabin crew came and said to me "Breakfast !"
(my friend besided me already fell asleep)
*Seasonal fresh fruit.
*Yogut.
*Tomato and Parmesan cheese omelet with roasted potato wedges and Canadian bacon.
*Brownie.
Mine was strawberry flavored yogurt 😀
Of course, I ate everything.
After finish eating, I felt asleep, too.
I had sound asleep, so, when I got up, the last meals came. My friend still slept.
Maybe she never woke up 🙁
She didn't move at all. I'm anxious about her condition a bit, but I kept as she was. 😛
*Seasonal fresh fruit.
*Turkey and Swiss cheese croissant.
*Orange juice.
After finish eating, I felt asleep again (I awoke only when dishes came 😛 ). I fell asleep just before landing.
My friend made me wake up,because her body attack me when she woke up.
We could arrive Narita Airport punctuality. Still in the forenoon.
No sooner arriving home, I opened my suitcase, did the laundry, and cleaned my suitcase 🙂
I wasn't in the aftertaste of travel already.
I want to go somewhere soon 😛