Exhibits of War.
I took too much picture, so I try to divide by two article about Pearl Harbor. (2nd article is here)
http://www.ryoko-traveler.com/honolulu2012_11/
I got out of my hotel, and I went toward a bus stop near my hotel.
30 minutes later, the bus for Pearl Harbor came 🙁
When I got the bus, I asked the driver, "Do you have change ?"
He said No.
So I gave him 3 dollars. Of course I got a transfer ticket.
It took about an hour.
It took much time than I had expected.
The bus stops at Hawaii haven't its names, so it was difficult for me to find the bus stop near Pearl Harbor.
I watched out of the window from bus so carefully lest I missed the scene of harbor.
Because nobody can be in the park with their own baggages, so I had to check my baggage to baggage room.
I could only bring valuables and camera.
I asked a policeman that I never bring baggage to the park.
After all she said only "No".
At baggage room, I was asked, "Two museums were already closed. OK ?"
When I got to the Pearl Harbar, I had only 30 minutes left.
But I had enjoy time in the park.
It seems ears of rabbit :O
I wanted to enter the museum.
It opened yet, but I had about 10 minutes left, so I gave up.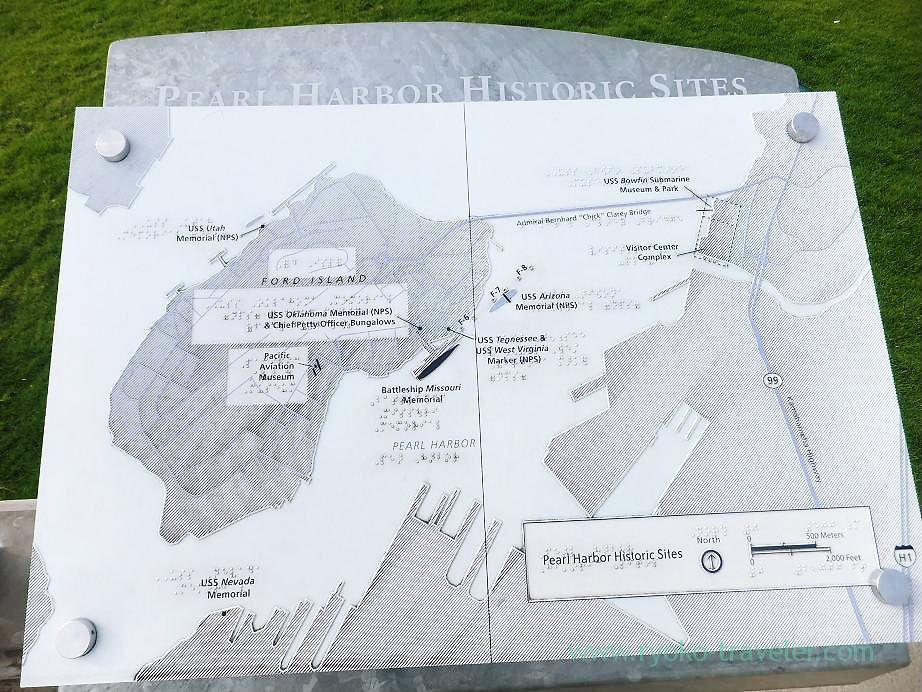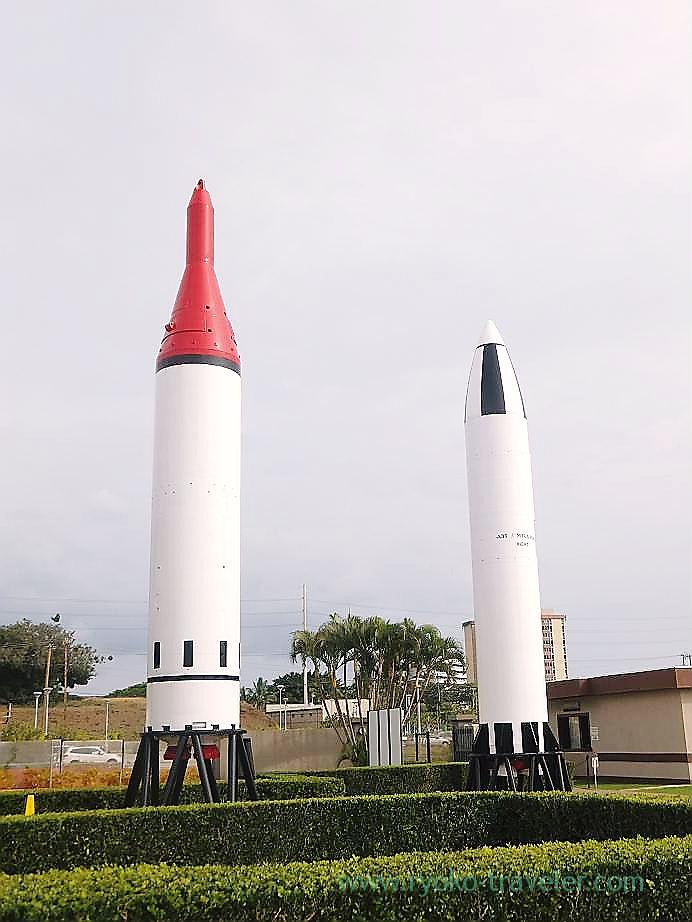 It say "Don't touch", but there might be someone who miss the notice and sit down 😛
MARK 14 STEAM-DRIVEN TORPEDO
There were much pictures with comments.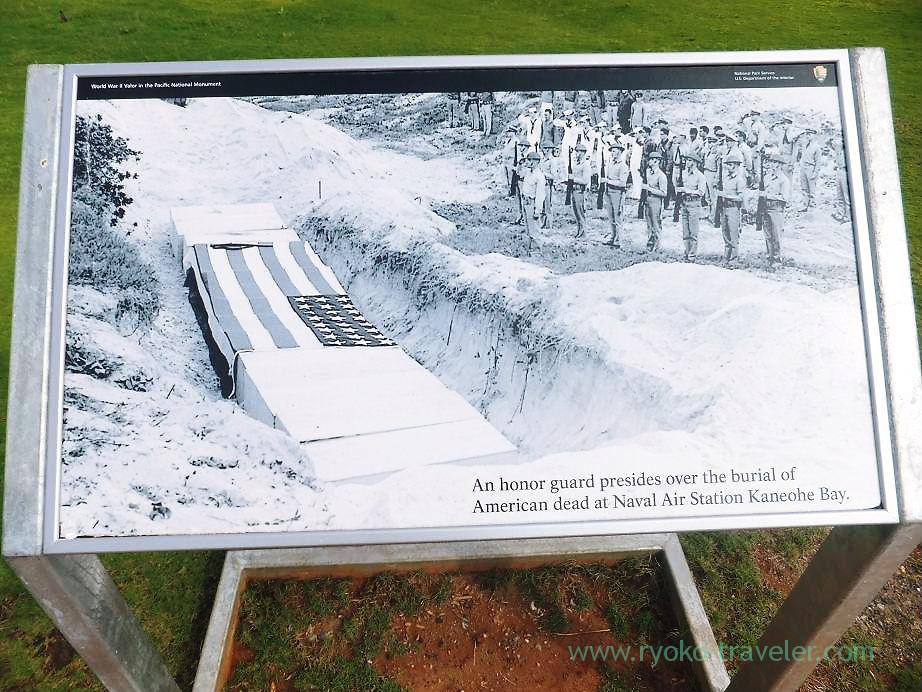 MARK 45 NUCLEAR TORPEDO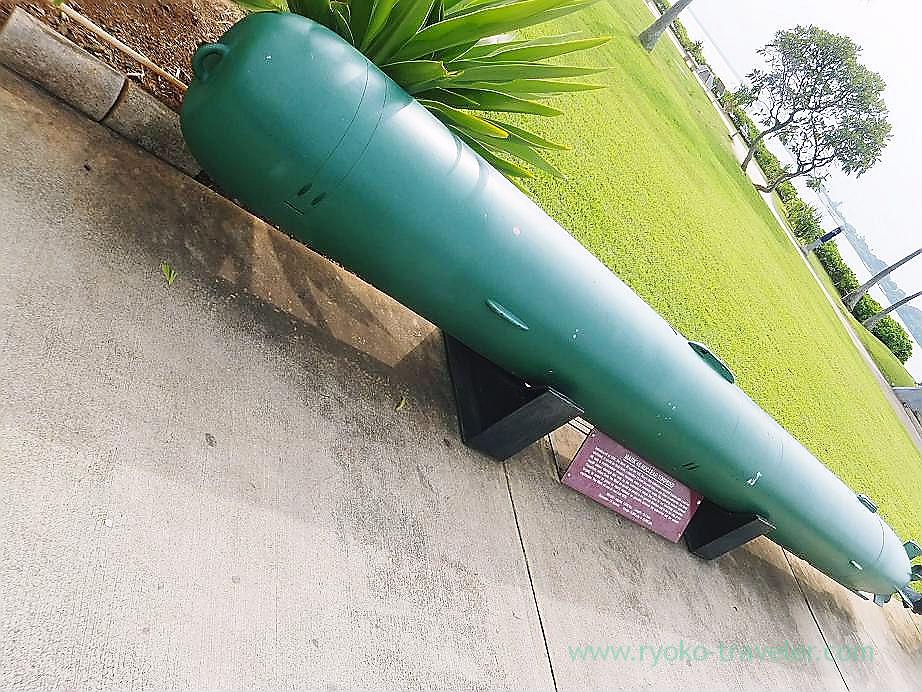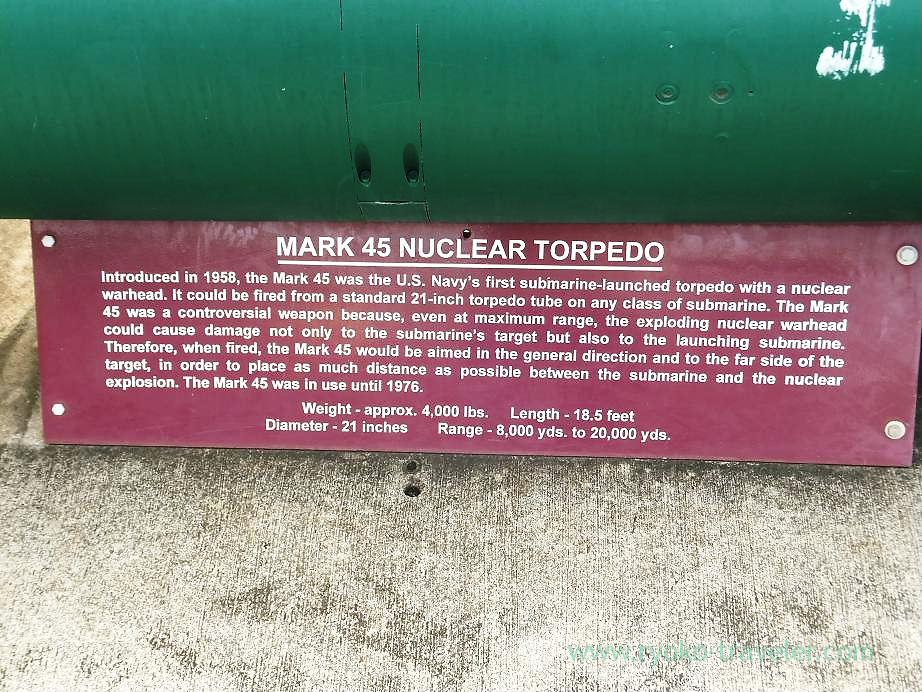 POLARIS A-1 SUBMARINE-LAUNCHED BALLISTIC MISSILE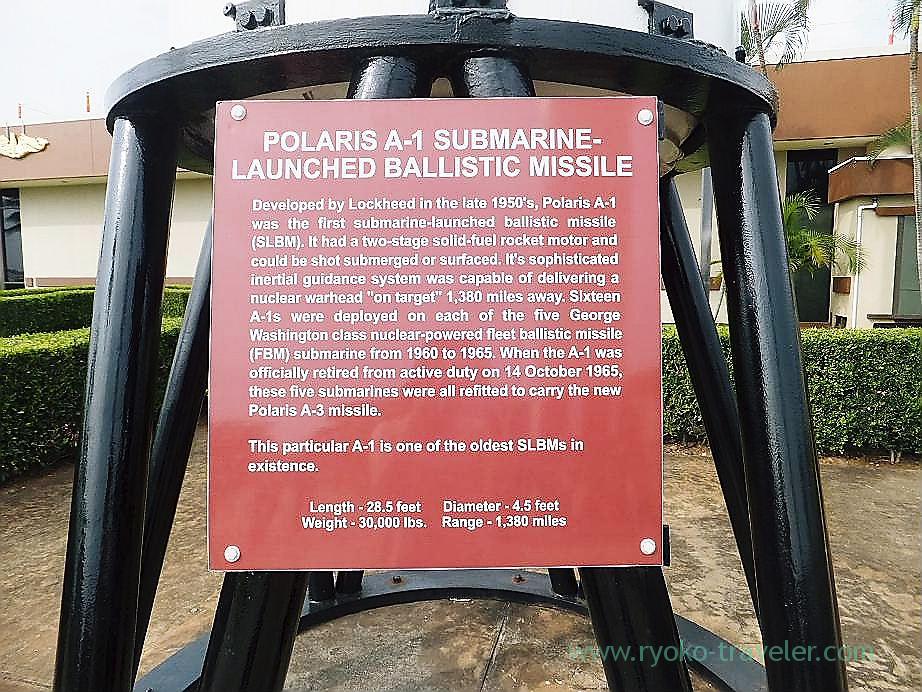 This house can be entered.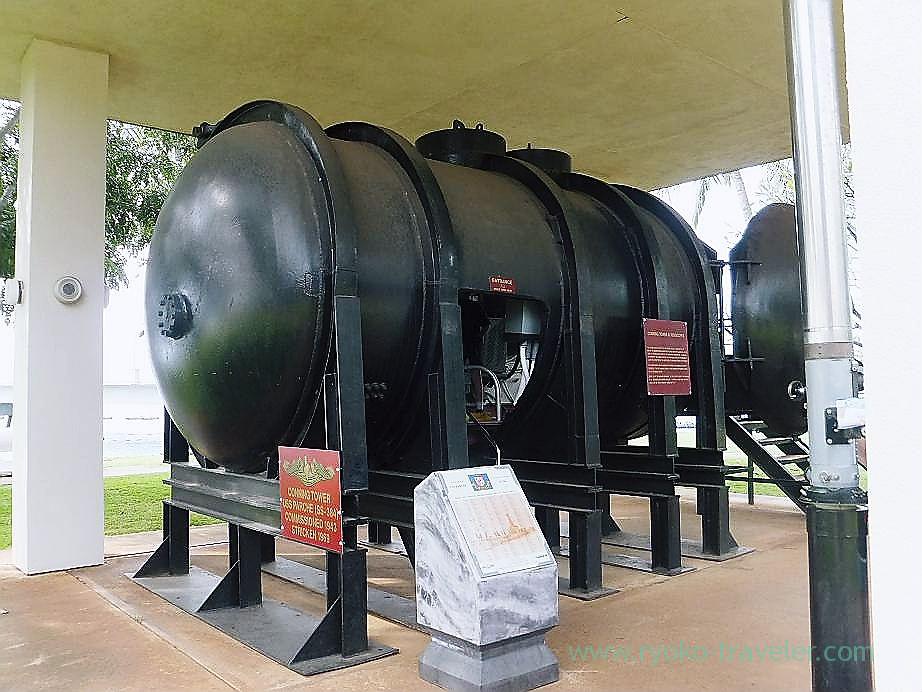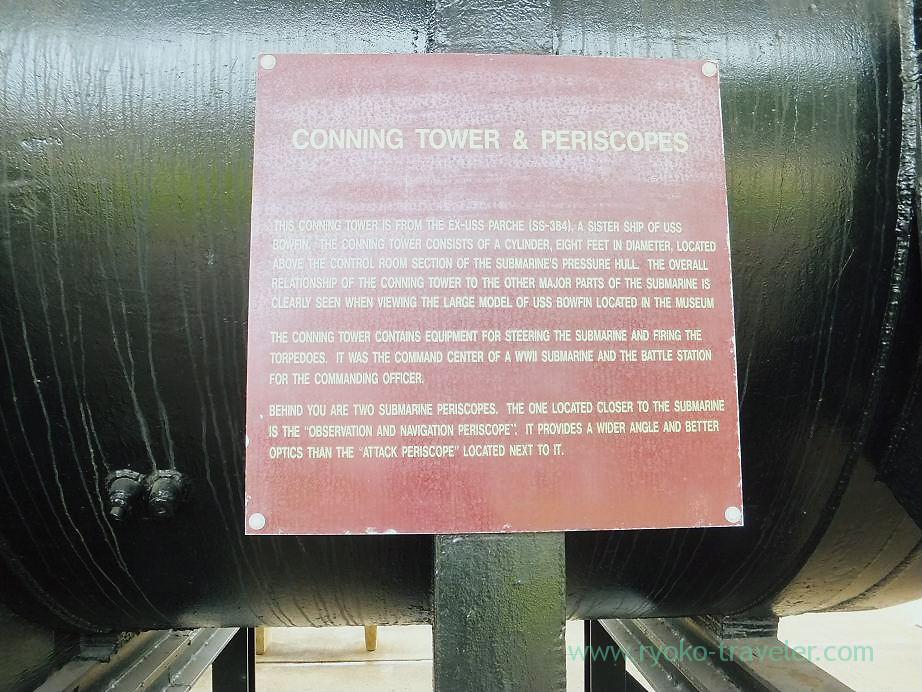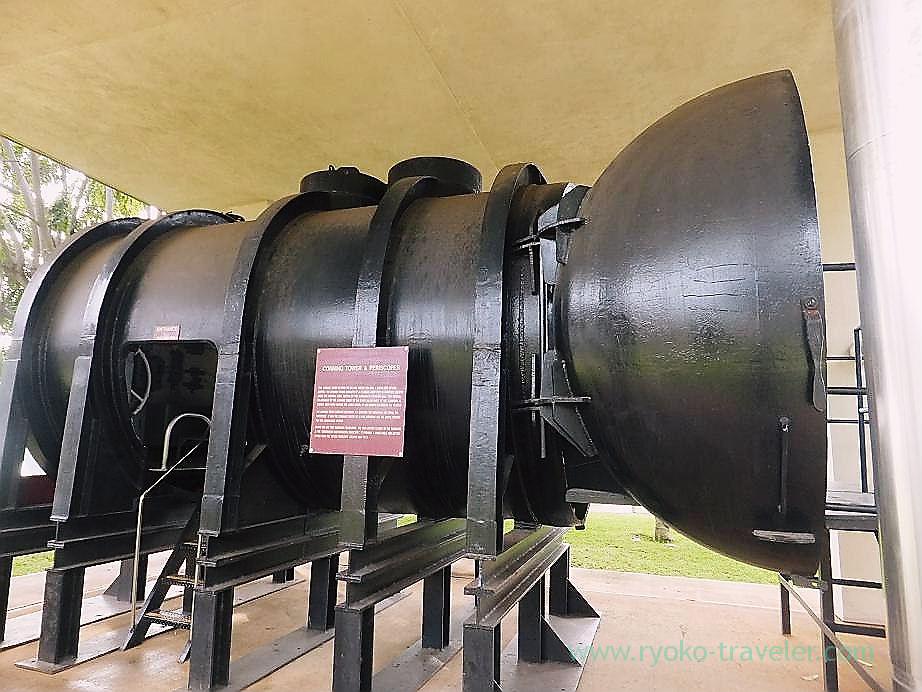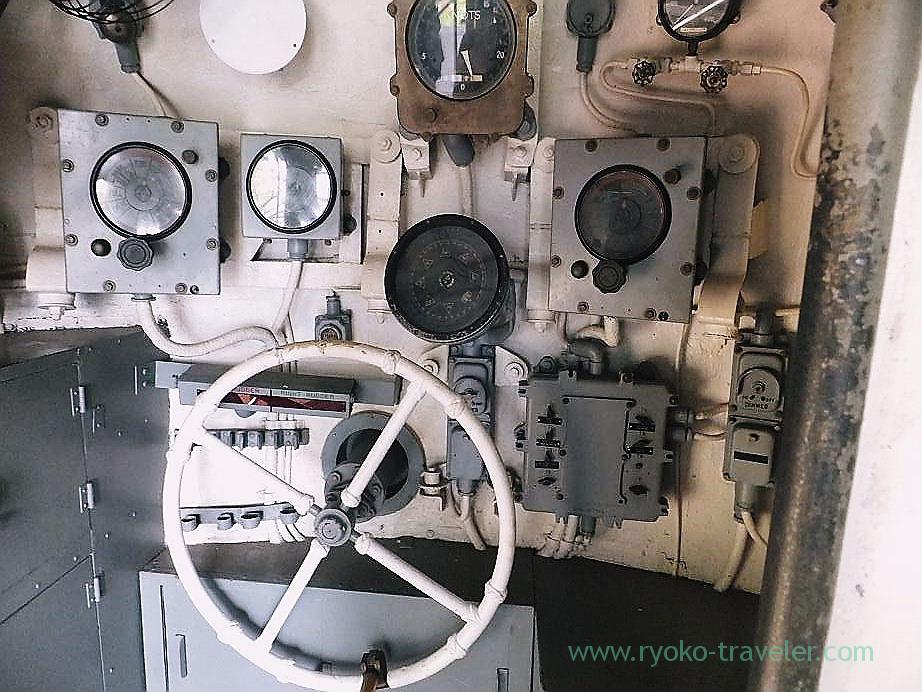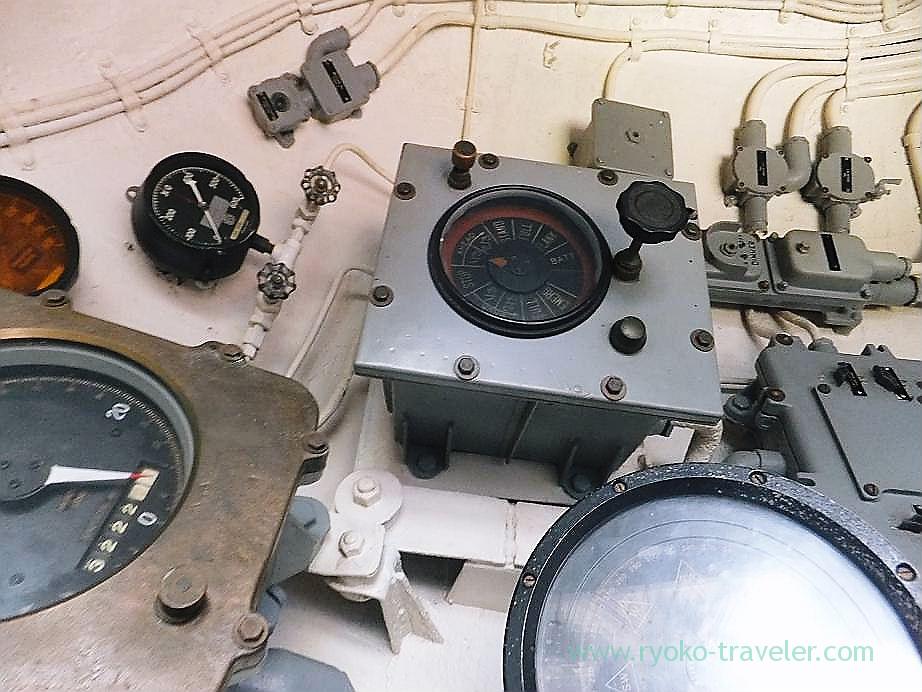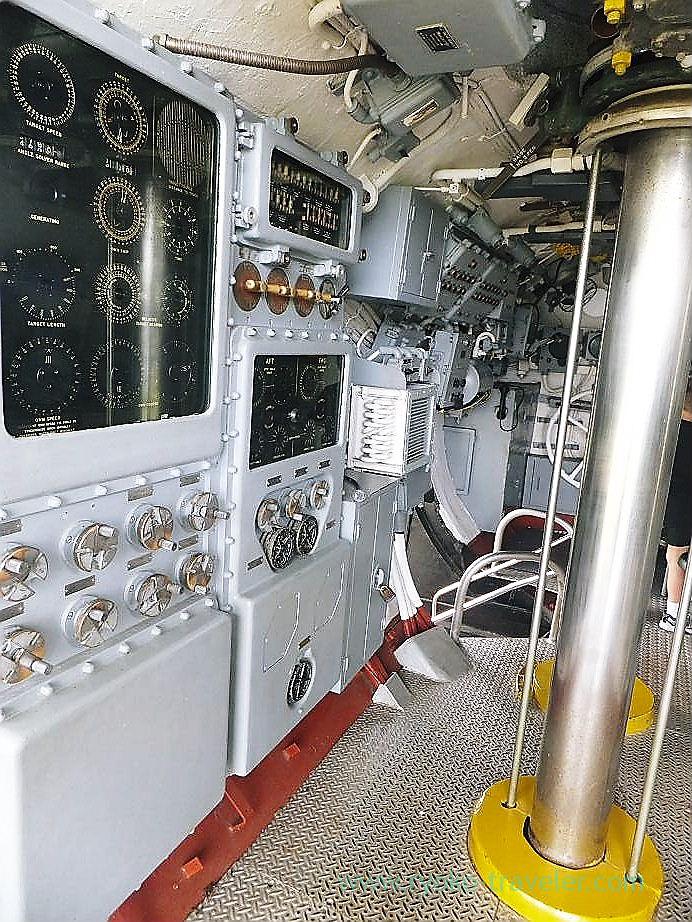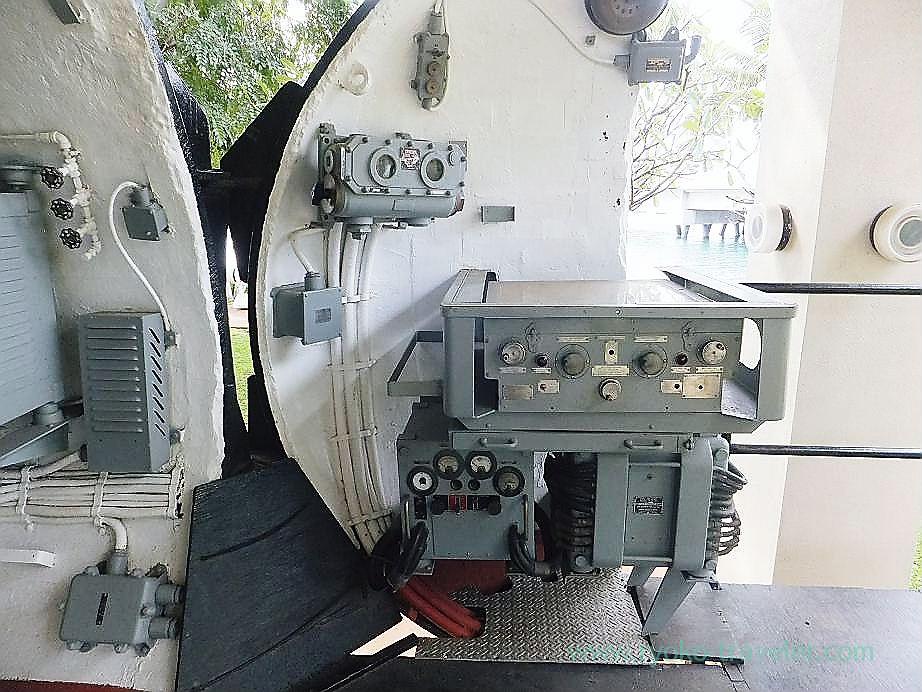 I will upload next article tonight if I have time.
http://www.ryoko-traveler.com/honolulu2012_11/