Finally, I visited Homemade Ramen Muginae (麦苗) located in Omori of Tokyo ! My friend who is a regular customer took me to there. This was the first visit to Omori 🙂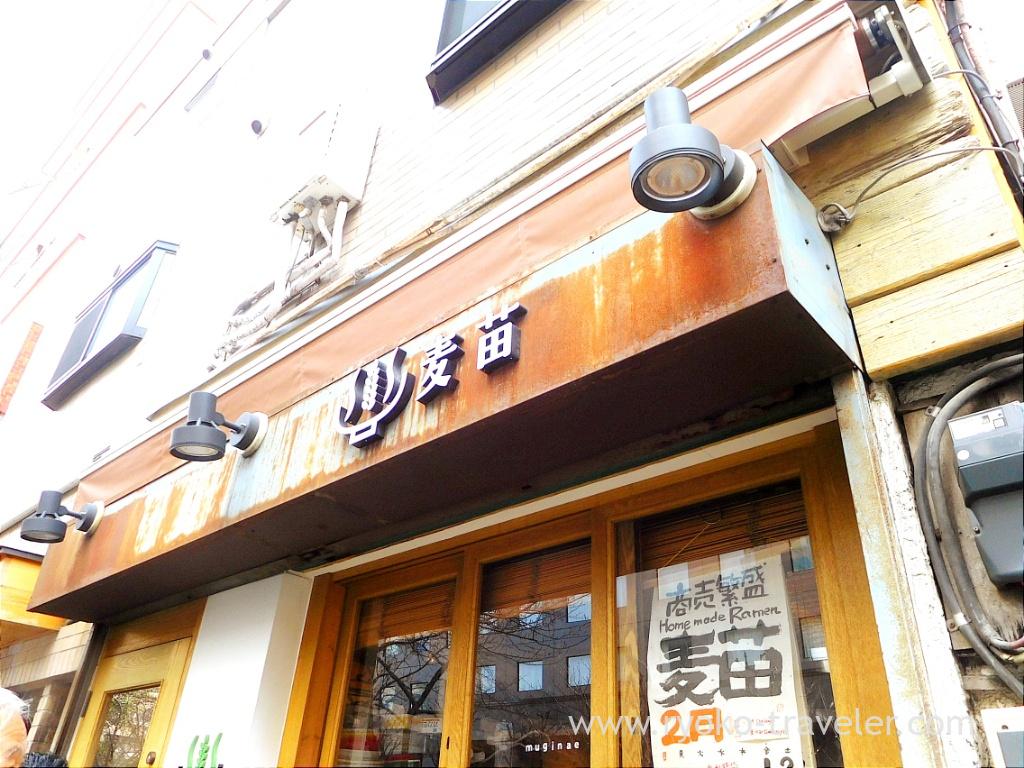 I heard there is a so long line in front of the shop before the opening time, actually, when we got to there one and half hour before the opening time, there were already people as many as seats in the shop. Nevertheless severe cold day ! All people except me was regular customer.
When the opening time, there were more 70 people there ! I was so surprised.
By the way, regular customers said that the opening time have the longest line and you don't have to wait such a long time when you get to there past 1:30 p.m.
They show their business dates and the number of ramen remain on Twitter.
They don't allow us to take photo except foods, so I didn't take. There are straight counter table having 10 seats only. There's a ticket vending machine at the door. I bought tickets just before taking seat.
They have two types of regular ramen. Shoyu ramen and Niboraa. Niboraa have sardine soup based on soy sauce (shoyu). I love sardine soup ramen, so, I bought a ticket of Special Niboraa. So beautiful. I knew how its beautiful on SNS in advance, but still I was impressed by the appearance ! At first, violet onion looked flower ! Oh…
Unexpectedly the flavor of sardine was mild. And I felt the flavor of chicken broth a lot.
Special ramen have two slices of meat. Iwachu pork loin, pork rib, pork leg meat and chicken.
The wonton have shrimp and meat. The crunchy texture and the flavor of violet onion added refreshing tastes. I think sardine soup go with fresh onion very well. Don't you think so ?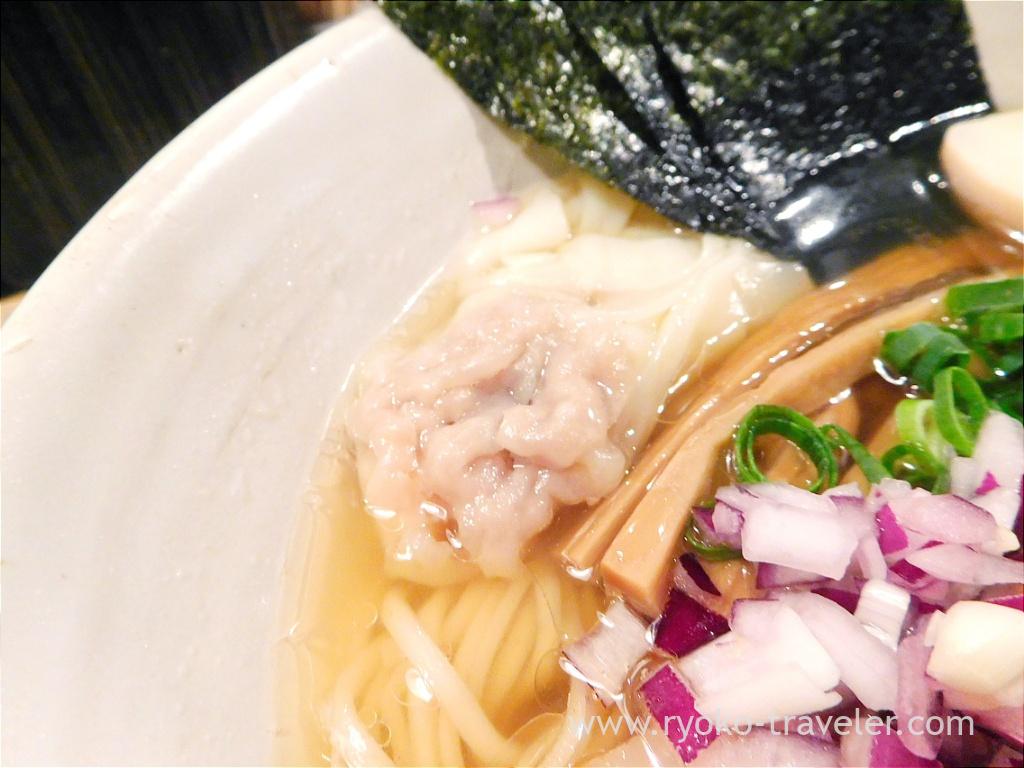 I heard they make their noodles in the shop. Everything delicious.
Korocha gohan is grilled roast pork on the rice.
The roast pork was sweet. The rice itself was good, and more, the roast pork was awesome. Roast pork and sweet sauce is best friends of rice .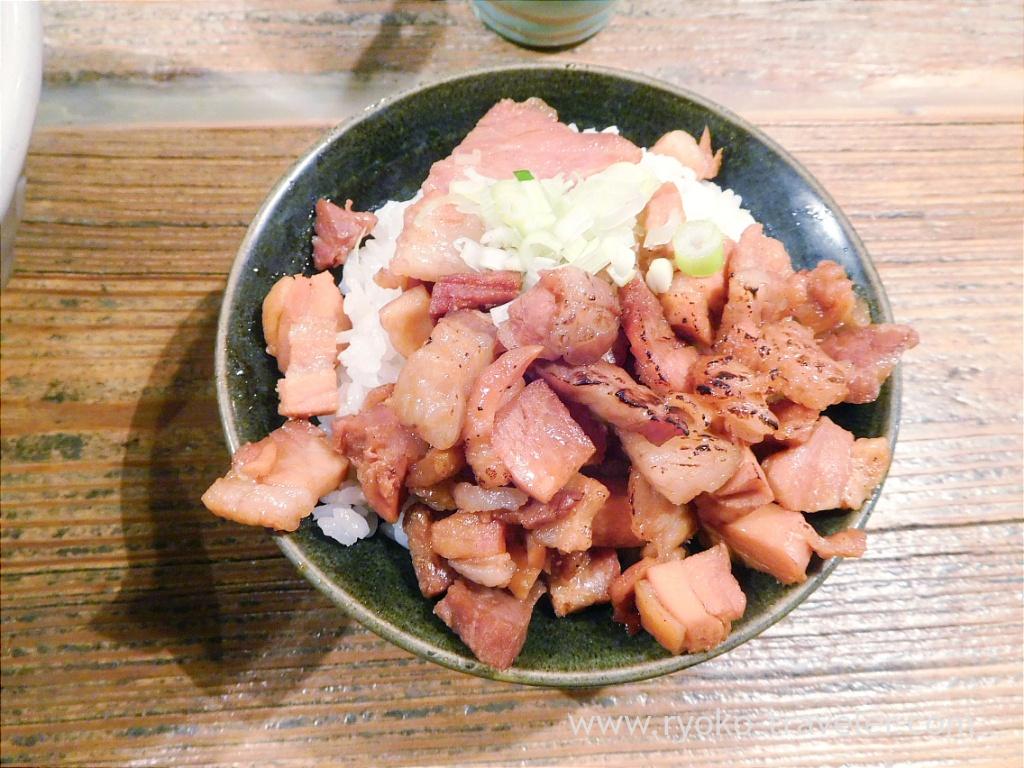 I found large slice of meat, too 🙂 It looks much ? No. This bowl is small. So, I could eat up both ramen and rice. I think it's MUST food as well as their ramen ! So, go with your empty stomach 😉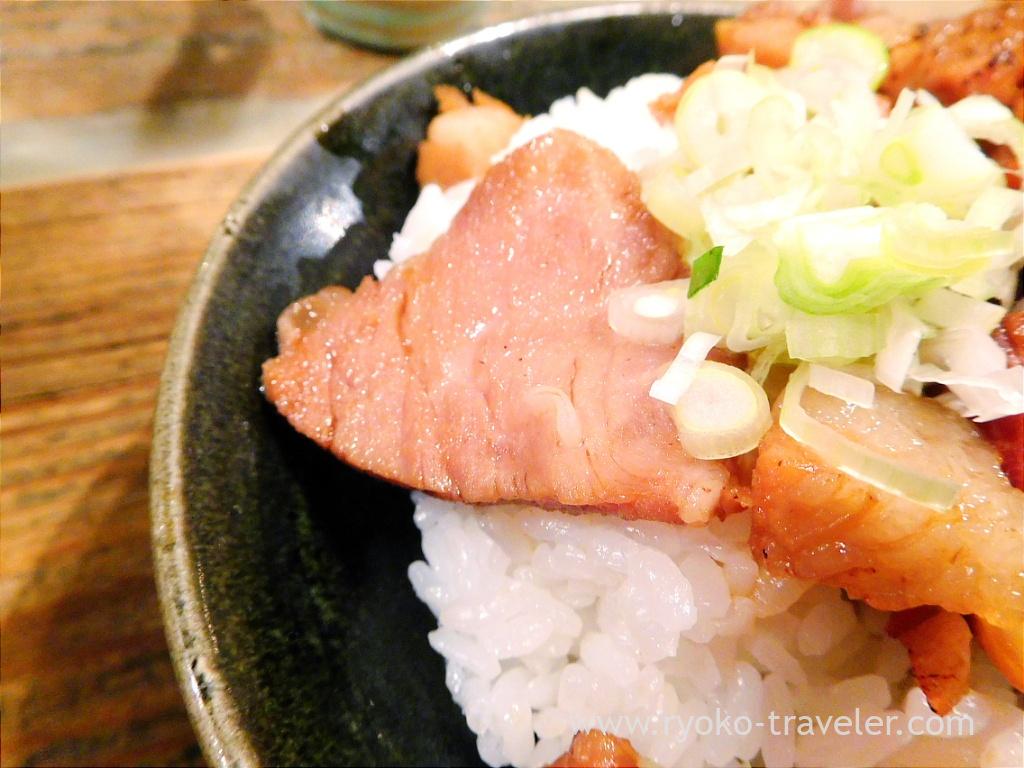 My friend said to me that she always leave half of ramen soup and Korocha gohan, and last she pour the soup into the korocha gohan, and eating it like ochazuke. So, I tried, too. I agreee ! It's delicious. Violet onion did good work here, too !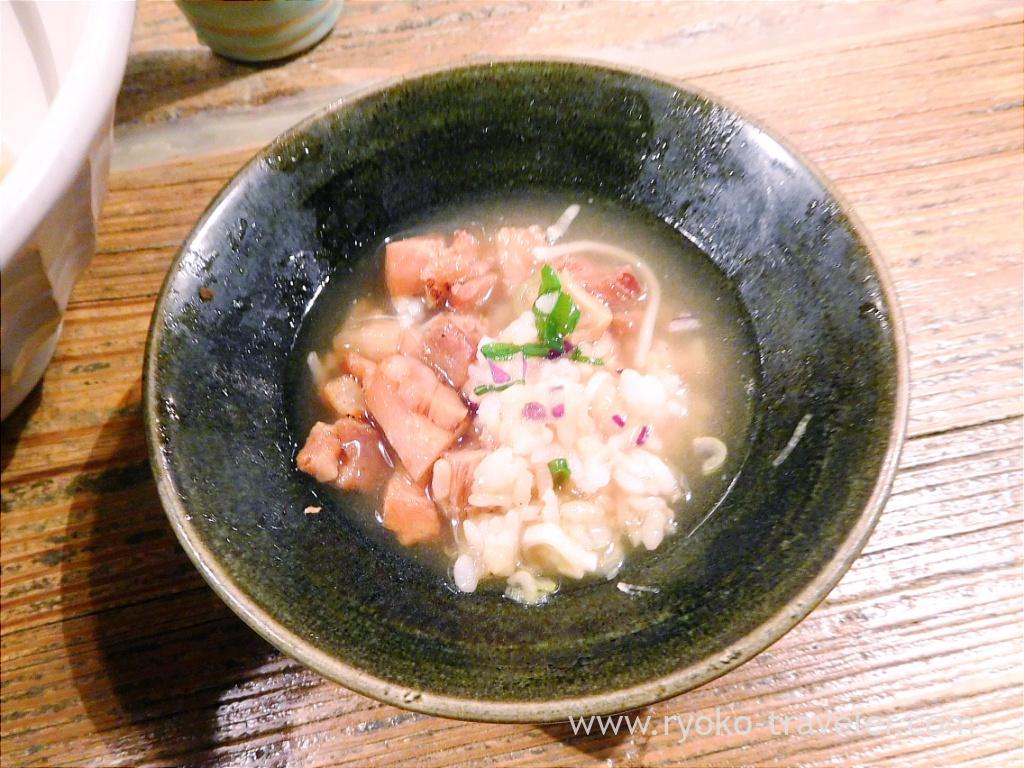 And another they prepare small seafood bowl "My home's seafood bowl" (=実家のお魚めし). It looks good, too.
About

Name Homemade Ramen Muginae (Homemade Ramen 麦苗)
Open Lunch, Dinner
Credit card Unavailable
Reservation Unavailable
URL Twitter, Facebook, Instagram

Google Map