Old kissaten at the back of busy street.
I had medical checkup at hospital in Shinbashi.
And after that, I went toward Toranomon.
There's an old kissaten that I had wanted to visit for a long time.
The shop's name is "Hekkerun".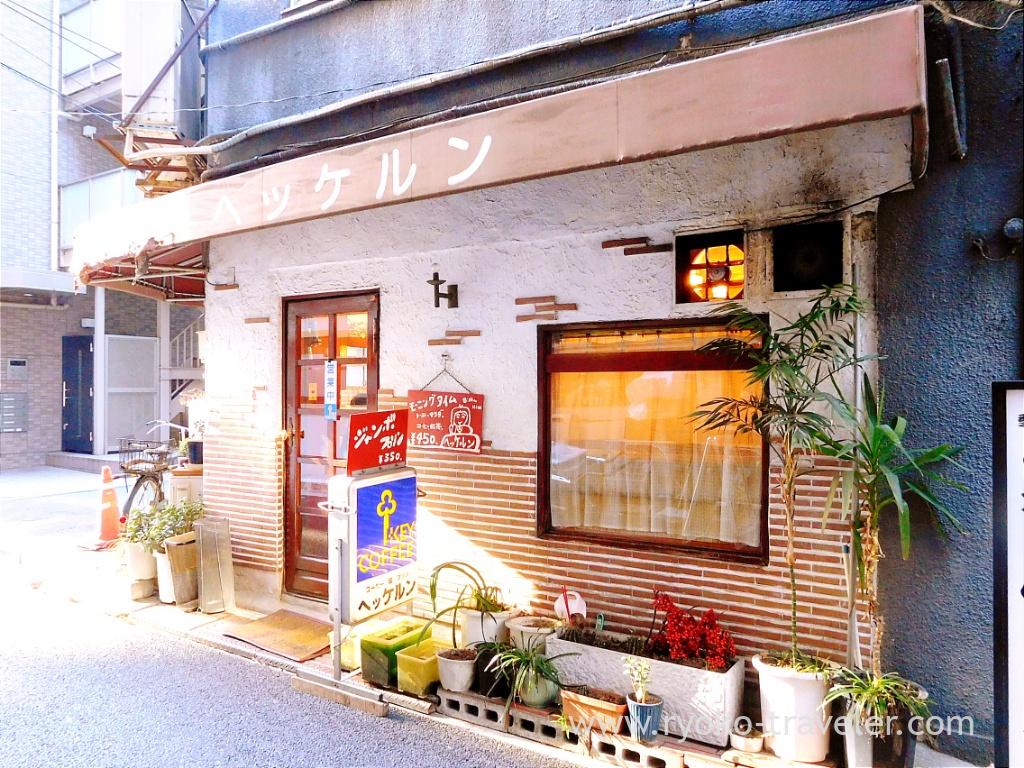 Hekkerun is open from 8 a.m. and they serve breakfast until 11 a.m.
Though it attracted me, it was already past 1 p.m. and I had already lunch in the hospital :p
My purpose is it. "Jumbo pudding" as dessert.
Hekkerun is small shop that have counter seats mainly and some tables.
Smoking is available in the shop. So, if you hate smoke, I can't recommend this shop.
Of course, I don't like smoke, too. But I can stand just a little for pudding.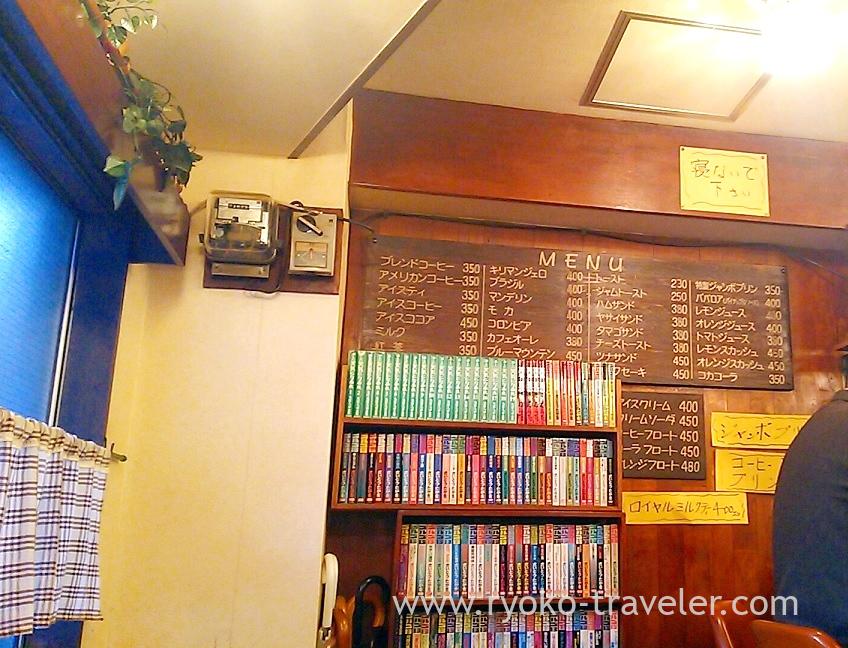 This is the jumbo pudding set (ジャンボプリンセット, 600 yen).
I heard many people said "Jumbo pudding set, please" in the shop. Me, too. Pudding and coffee cost us only 600 yen ! It's so inexpensive.
The older man brew one coffee with vacuum coffee maker at one time.
Pudding. It had strong flavor of eggs. And rich caramel source was sweet and tasty.
The pudding's name have "Jumbo". It means "Big". But no problem. Certainly it is larger pudding, it's not incredibly large portion. I could eat it up with easily 🙂
I recommend this shop if you want to enjoy old kissaten called "Jun Kissa", or enjoy sweet pudding.
About Hekkerun (ヘッケルン)
Address / Ando Bldg 1S, 1-20-11 Nishi-Shinbashi, Minato-ku, Tokyo
Station / Shinbashi station (JR, Toei subway), Toranomon station (Toei subway)
Open / 8:00 – 19:00
Saturdays / 8:00 – 17:00
Closed / Sundays, another national holidays, 2nd Saturday