Packed night market.
I got to Kaohsiung arena station (巨蛋帖) around 5 p.m. Of course, Ruifeng night market was open around 6 p.m., so I killed time at Hanshin department store (漢神百貨).
I scheduled to have night meal at the night market near Kaohsiung arena station. But I also wanted to have dinner at Din Tai Fung (鼎泰豊). There might be not many people because it was too early for dinner.
So, I tried to go down the basement floor of Hanshin department store.
If there were not many people waiting, I intended to have dinner at Din Tai Fung and then I wanted to eat some at the night market.
Hanshin department was taken over by Miffy :p
Big Miffy at the upstairs.
Here's Miffy, too.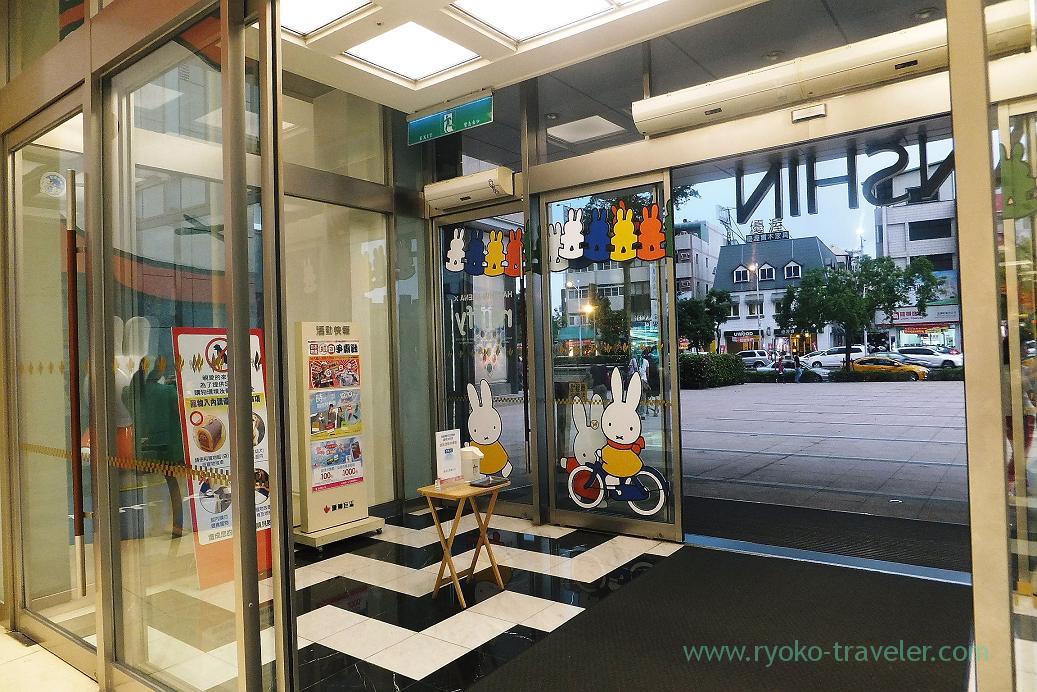 Huge Miffy on the wall, too :p
Din Tai Fung had much people than expected nevertheless it was 5 p.m. So, I gave up having dinner at there and went to the night market to have night meal as my plan.
The night market had so many people. And there was no space to walk smoothly. A large number of stalls were there. Seafood, drinks, meat, soup dumpling and so on.
I heard that Ruifeng night market (瑞豊夜市) was crowded by local people but I thought there were so many tourists indeed.
Not only Taiwanese foods, but also Chinese, Korean and Japanese foods were dealt.
I had no idea what to eat because there were too many stalls and they serve various foods…
About Ruifeng night market
Station / Kaohsiung arena station (巨蛋帖)
Open / around 18:00 – 25:00
Closed / Mondays, Wednesdays