Recently Hajime Sengyoten (はじめ鮮魚店) in Tsukiji is always busy at lunchtime. I'm glad that many people finally understood that their foods are delicious 🙂 I think they serve the most splendid sashimi bowl within 1000 yen in Tsukiji area.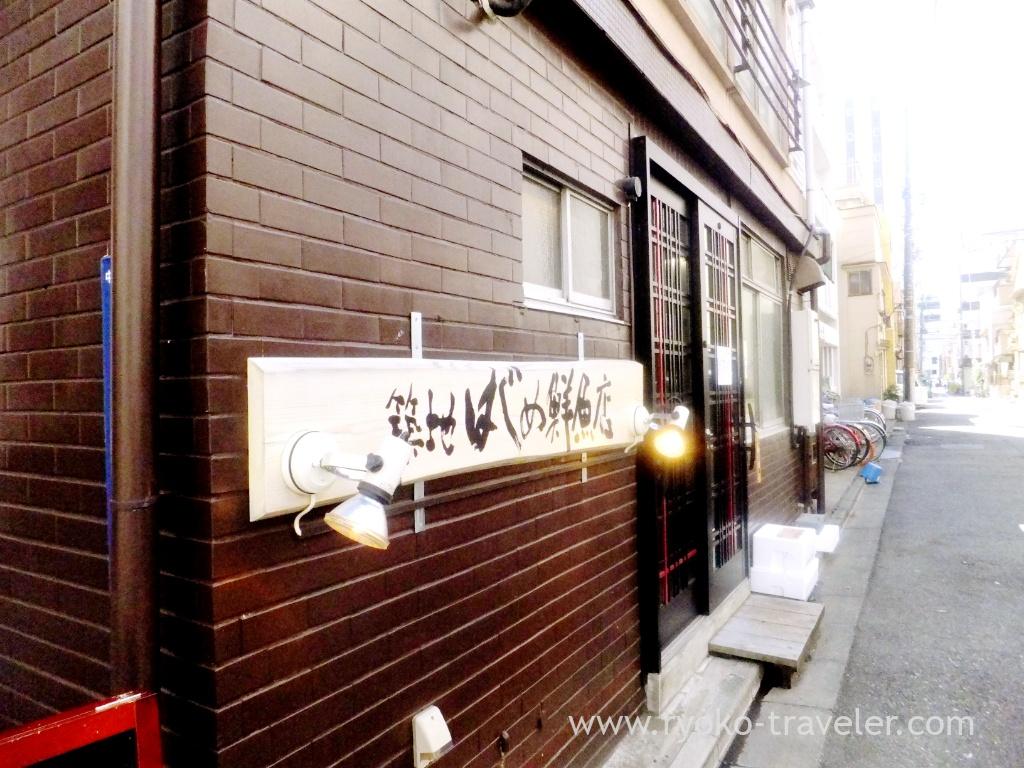 That day's lunch menus. All 1000 yen.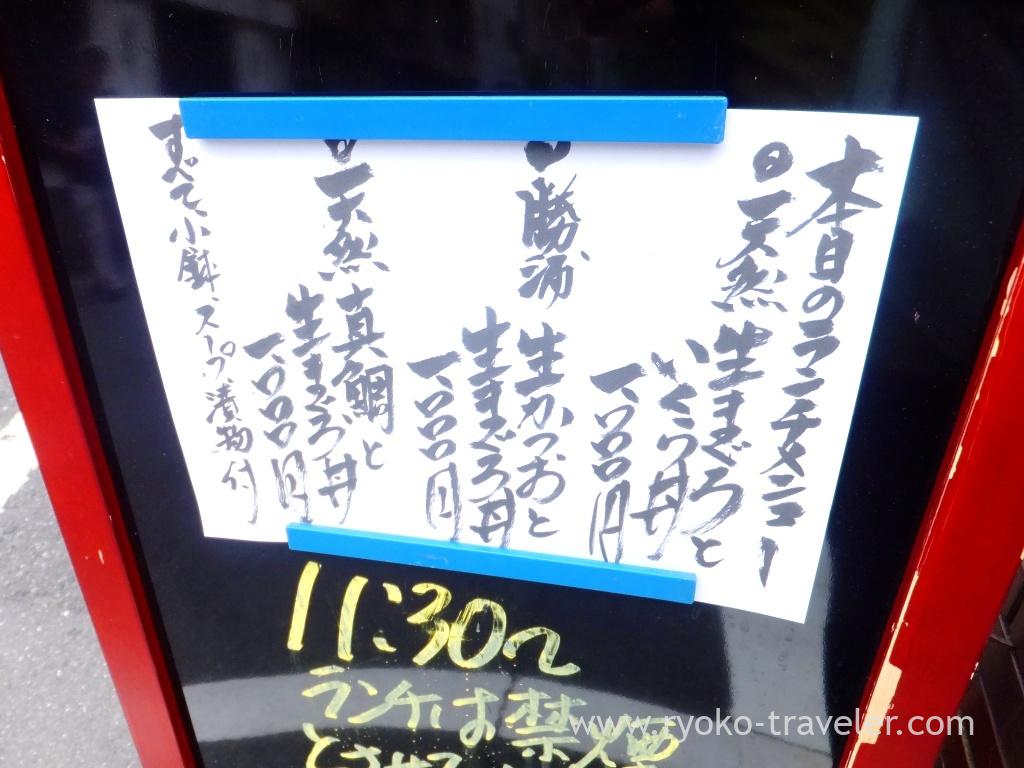 1.Wild-grown tuna and salmon roe bowl.
2.Bonito and tuna bowl.
3.Wild-grown red sea bream and tuna bowl.
Everything had tuna. I chose Wild-grown tuna and salmon roe bowl. Small dish and daikon radish is prepared on the table, so I picked one by myself.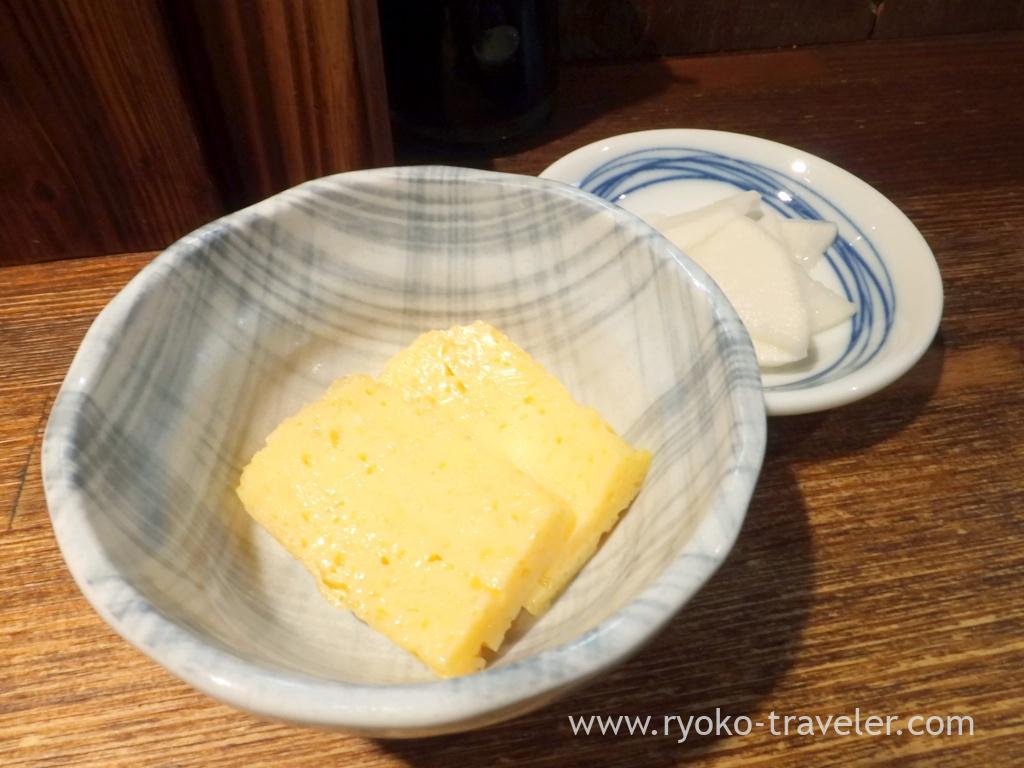 This is my bowl. The menu didn't say anything, but there was lean meat and toro meat of tuna. So, it had three colors !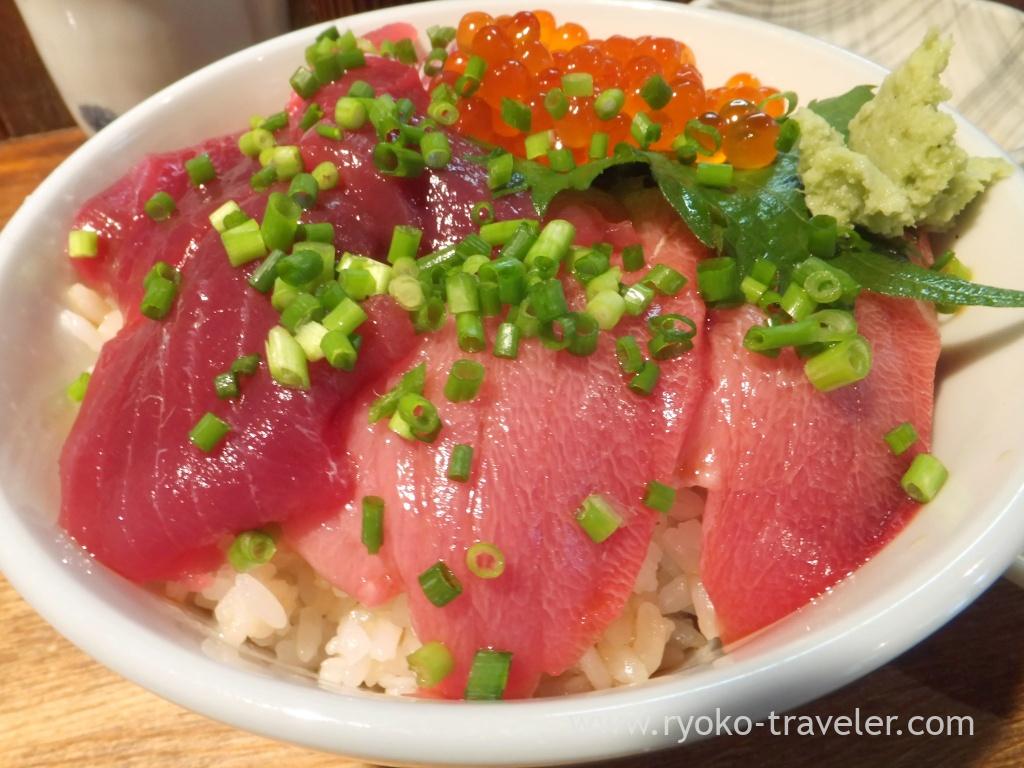 The salmon roe was good. That's gorgeous bowl !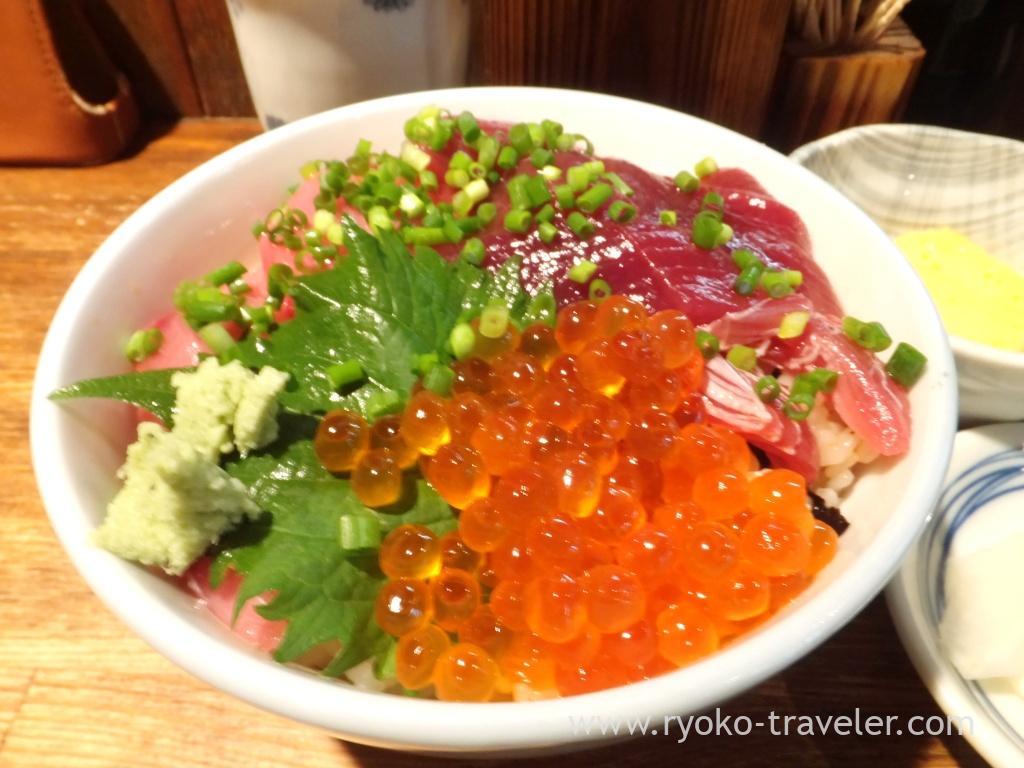 About

Name Hajime Sengyoten (はじめ鮮魚店)
Open Lunch, Dinner
Reservation Available for dinner time only (
Tabelog)
Credit card Unavailable
URL Website, Instagram

Google Map