Gyoza Hohei (餃子歩兵) came all the way from Kyoto to Tokyo in 2018. I know their head shop got Bibgourmand by Michellin and. So, when Ginza branch was open, many people visited and waited such a long time. But now, there are some branches in Tokyo and they accept reservation on the internet, so there re some vacant seats on weekdays. So, I visited there after work.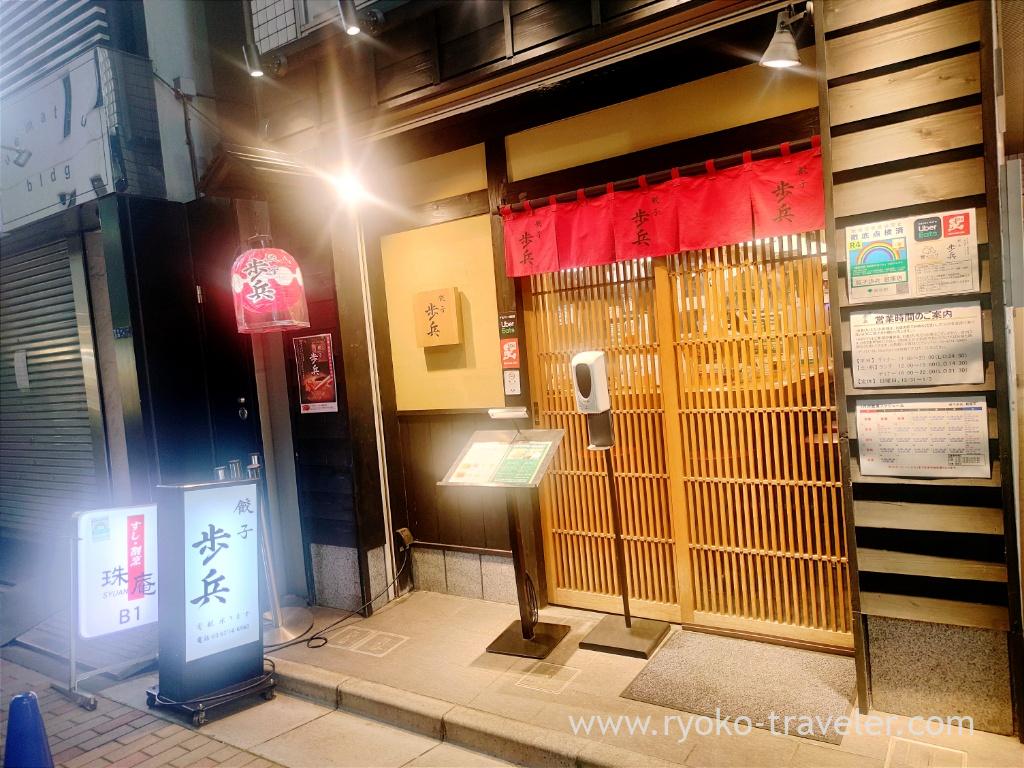 There are 8 counter seats and 2 tables at the back of the room. They are cozy restaurant. 60 minutes time limits while busy hour. They have gyoza and some small dishes only. And rice.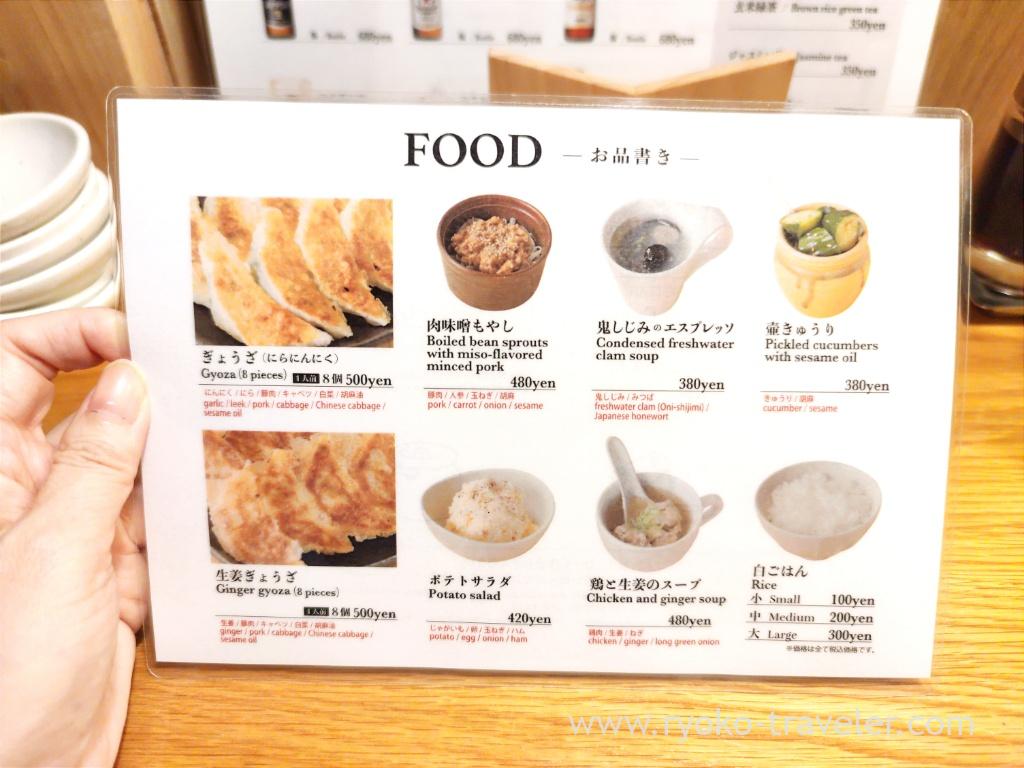 Drink menu. They require us to order one drinks during dinner time.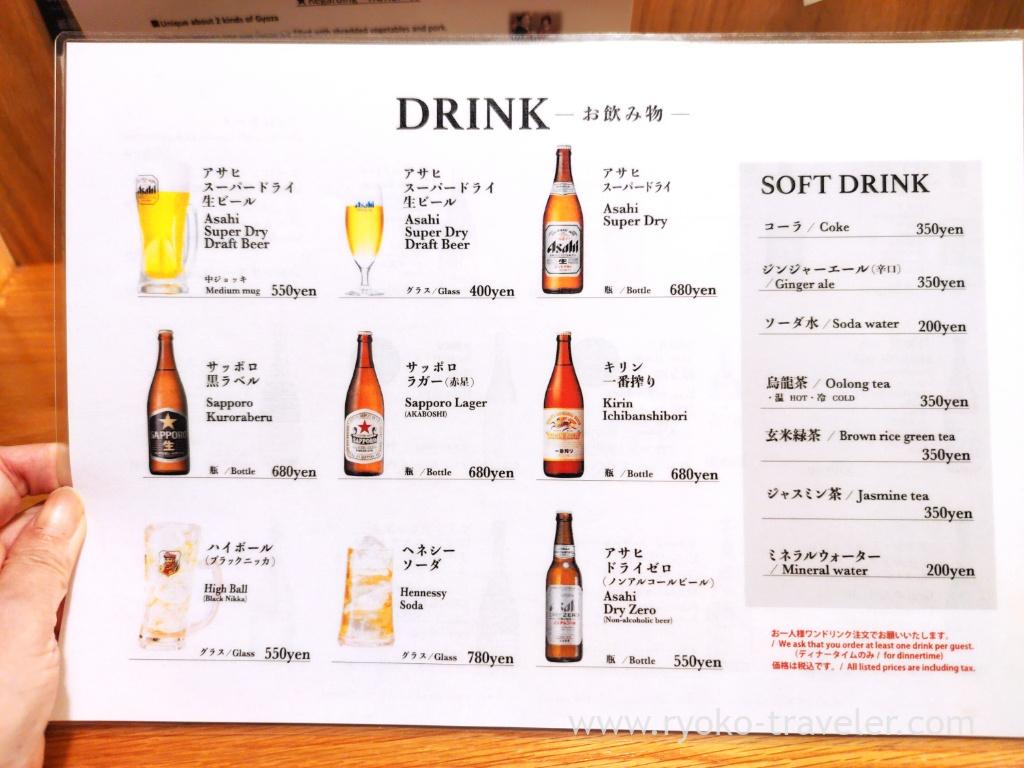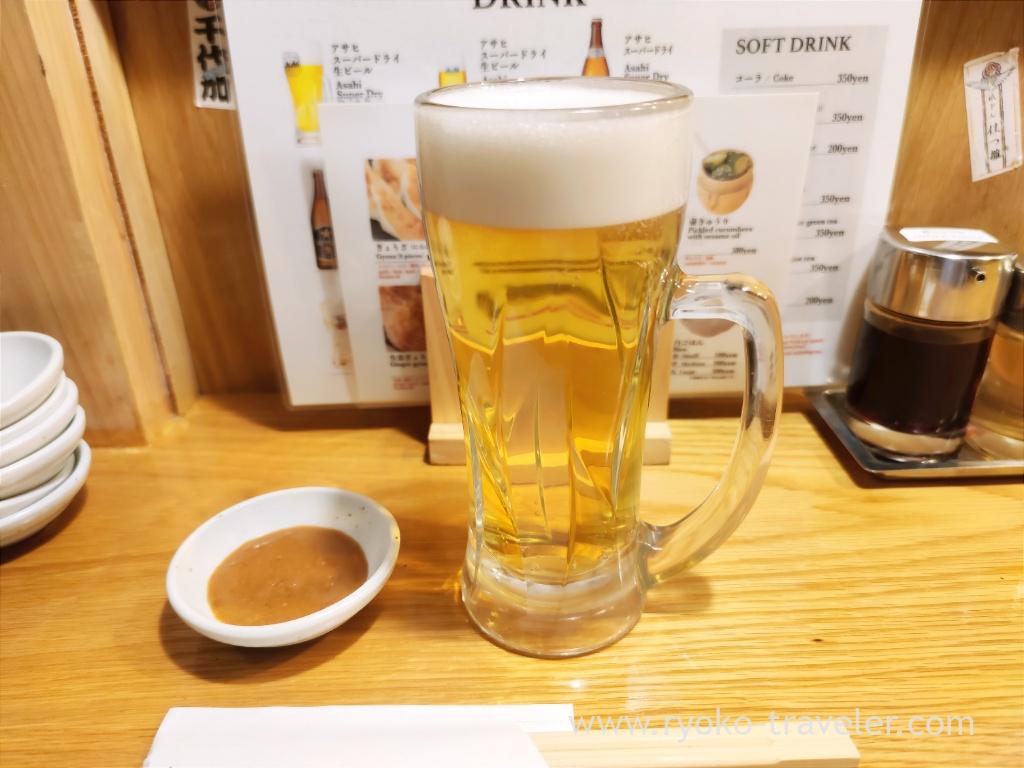 I ordered two gyoza. Normal gyoza and ginger gyoza. 500 yen each. Small. Both was dished up on one dish together. It's hanetsuki gyoza. "Ha-ne" is wing. In case gyoza, ha-ne means additional crisp layers around gyoza. It's look like wing. So, it's called "hanetsuki gyoza". But it's not crisp. Soft. Because its skin is thin ?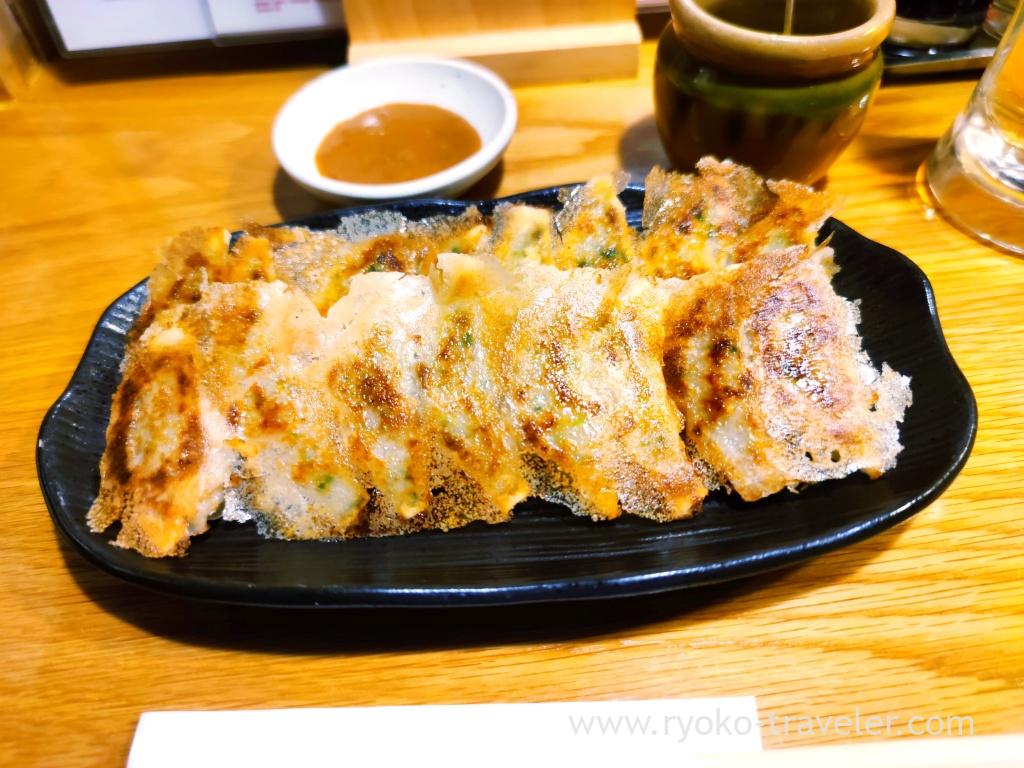 They serve miso sauce with ginger gyoza. But I don't like it because it is too sweet for me and it deprived from the flavor of ginger. So, I like eating it with soy sauce and vinegar normally. The normal gyoza have similar tastes to me. Leek and garlic ! I love this tastes all the same !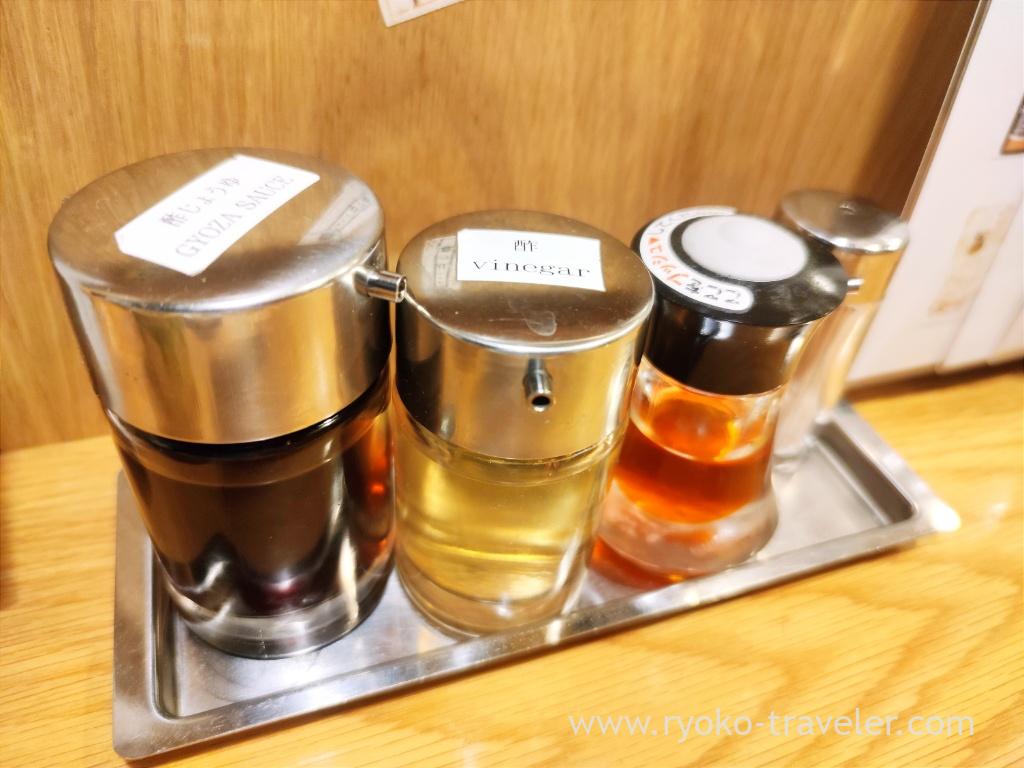 I ordered cucumber in the pot to eat it with beer. It had refreshing tastes. Spicy a bit. It went with beer !
About

Name Gyoza Hohei (餃子歩兵)
Open Lunch, Dinner
Reservation Available for dinner time only (
Tabelog)
Credit card Available
URL Website

Google Map