I like the way of eating fish best is eating as it is raw 🙂
Grilled fishes is second best for me. Burnt smell of fishes add to me appetite.
I ate grilled Japanese armorhead the other day.
Grilled Japanese armorhead with salt lunch set (780 yen) 😀
Its meat was so soft and fat, but its skin was burnt to a crisp.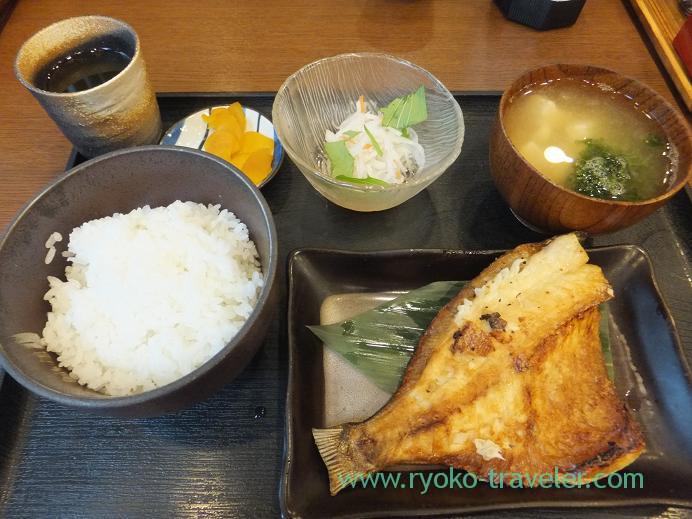 Of course its meat was tasty, but its skin was good, too.
Desirable perfect conditions !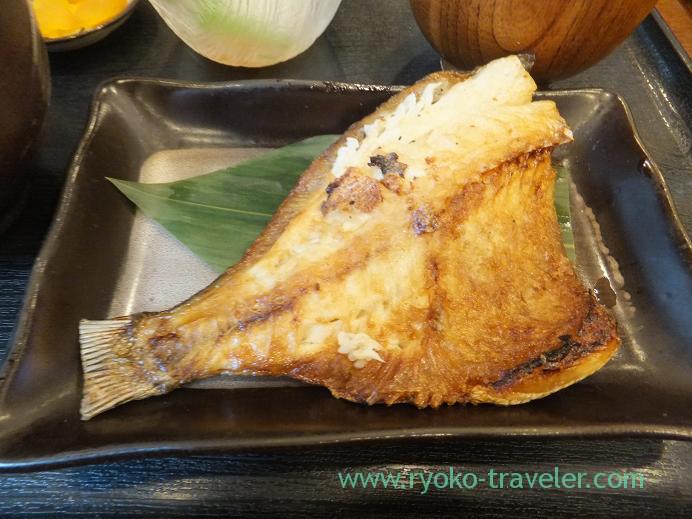 And minced meat cutlet.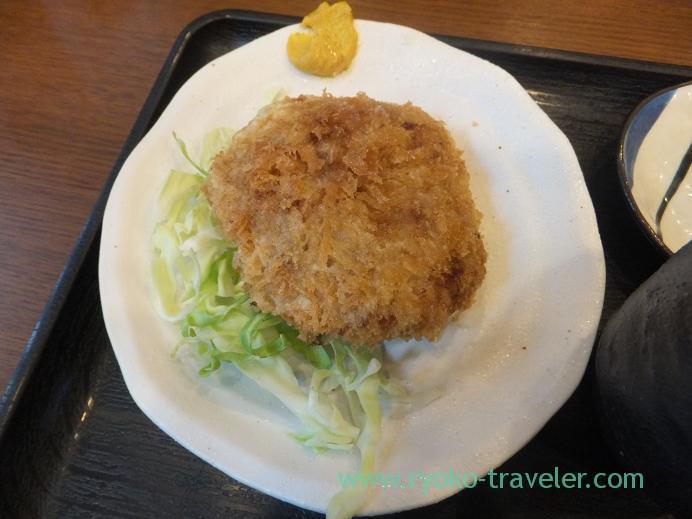 I had heard a lot about the dish 😀
But I always order a set that don't have minced meat cutlet at the restaurant. Finally, we could meet 😀
Plenty of meat juice was in.
Speaking of minced meat cutlet, I didn't like it. No, I hated it. Because my mother used to make minced meat cutlet for me. She used to buy dried out meat at lower price at supermarket (T.T) And she never make meat cutlet. That is why, I had a image that minced meat cutlet is cheaper food than meat cutlet and minced meat cutlet is bad-tasting food. I didn't know good minced meat cutlet!
I hate bad foods that are sold at convenience store. Nevertheless those aren't tasty, it cost me over 500 yen for lunch 🙁
And restaurants in my office building are expensive.
That is why, nevertheless this restaurant is far from my office, I sometimes go there.
By the way, I always hesitate putting soy sauce on grilled fish with salt.
Because,, I do mind getting much salts 🙁
I know I have taken too much salts since my childhood.
I must control myself…