When I decided to visit Kyoto one month before the trip, of course, there's no vacant hotels in Kyoto.
Strictly speaking, there were still many vacant hotels. But such hotels are… you can imagine…many hotels are old and cheap. But the cost is high. Those are around 20000 yen ! Old and cheap hotels ! Just those are located in Kyoto ! Oh my… So, I searched for dormitory rooms.
I found this "Grateful" that have dormitory rooms on
agoda.com. I thought it have good location to access where I wanted to go. So, I booked the accommodation.
Dormitory for six person was 3500 yen per one night. If we visit there out of the season, it is 3000 yen. They don't prepare breakfast and so on.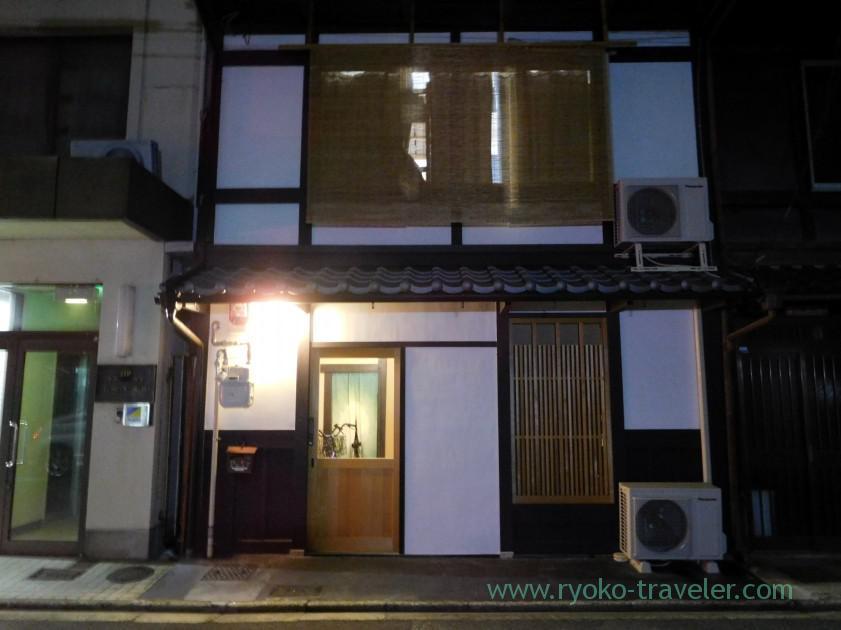 Major booking websites (
agoda.com,
Expedia,
Hotels.com, Booking.com) accept the reservation. Fee is almost same. So, you'd better book at website that you like.
They keep our baggage before check-in and after check-out.
Where?
It takes about 10 minutes walk from Marutamachi station (subway). It's close to the bus stop, convenience stores (LAWSON is the closest) and supermarkets.
You can walk to Nijo castle and Kyoto emperor park. The location is really good.
I enjoyed walking around the emperor park early in the morning !
Because it's far from the station a bit and it face narrow street, traffic is not busy and noisy.
There's delicious curry shop close to the accommodation.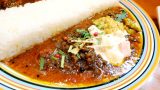 [Kyoto] Kyoto Curry Seisakusho Karil (京都カレー製作所カリル)
I visited "Kyoto Curry Seisakujo Kariru" to eat spicy curry in Kyoto.I had solo dinner at Kyoto Curry Seisakus
Facility
Two-storied private house was renovated as accommodation. So, there's no elevator and have some steps inside the house.
There're many tourists from abroad. There was few Japanese.
When I was in the house, I couldn't hear Japanese language except the manager.
Taiwanese man who were on working holiday accepted check-in procedure and took me to my room.
Such a public tatami room is on the ground floor. And Counter seats along the kitchen.
They manage cafe, too.
There's water server, tea, Microwave and so on.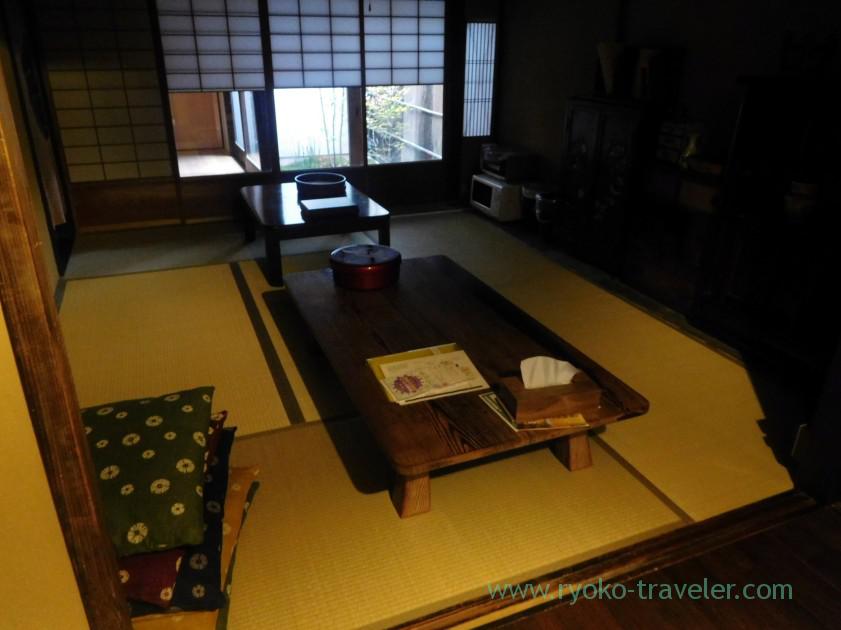 Two bath rooms are on the ground floor. One have a bathtub and another have only shower.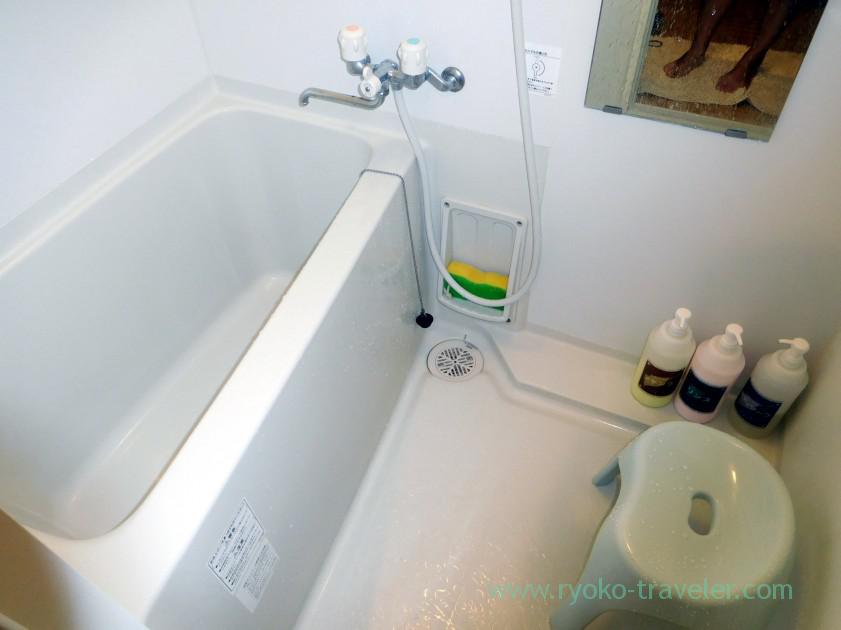 6-Dormitory room
My room was on 2F. There's large window. There's outlet at each beds. Wifi, too. Air-conditioner, too.
Though some dormitory require additional fee for using air-conditioner, they don't.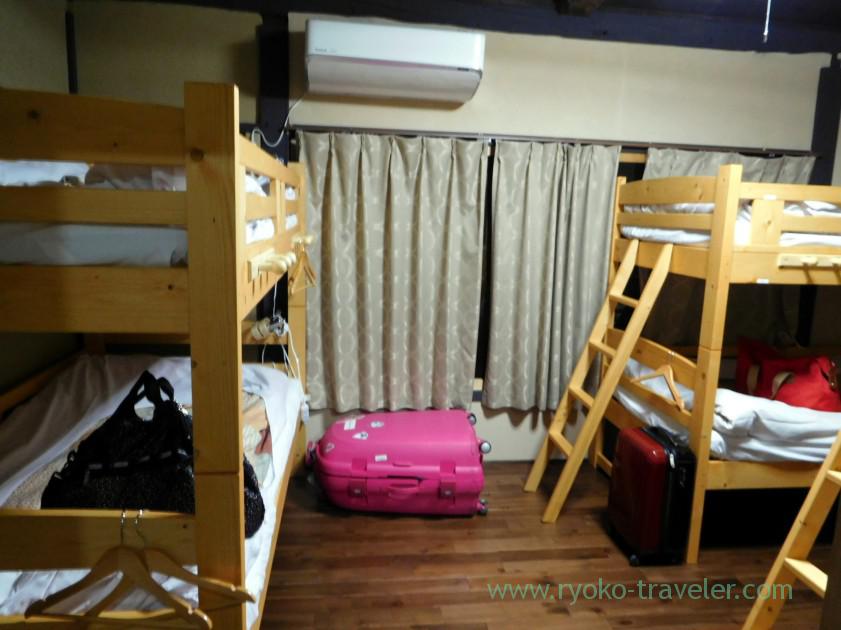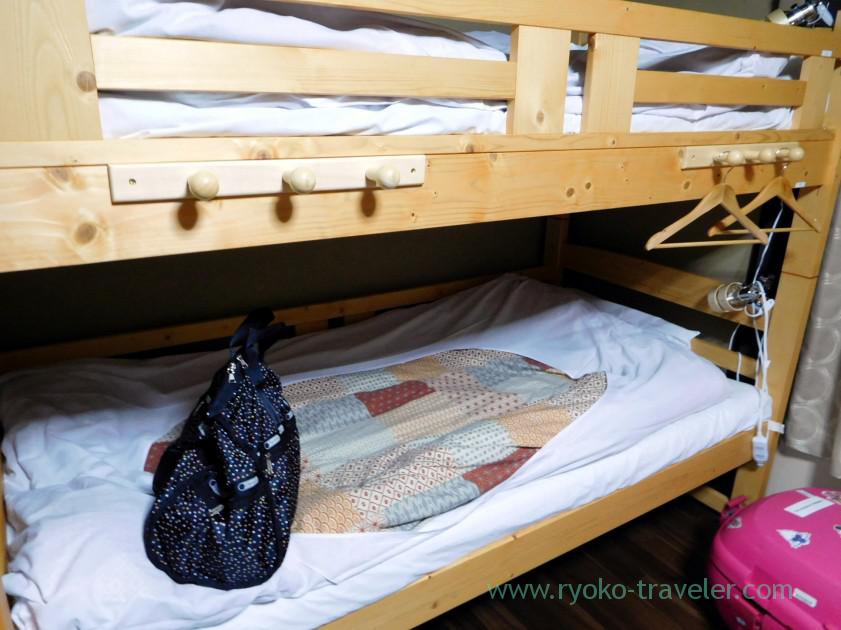 I stayed for two nights and I was only there at the second night.
The manager said to me I can lock the room 🙂
Though the lockers are small but enough.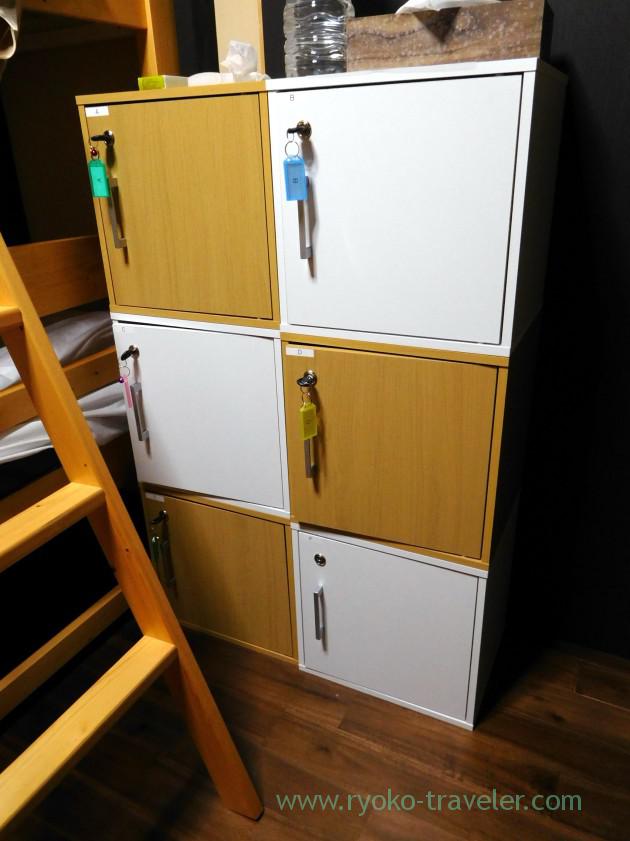 There's washstand outside. We don't need to go downstairs for washing face and teeth.
I felt comfortable, so, I'll stay there again when I want to stay in Marutamachi area.