Before 2018 coming !
There's "MUST" curry before new year for me.
Curry no mise Udon served December-limited soup curry named "OYSTER GOD". I have it every year without fail.
Of couse, I had it this year, too !
Curry no mise Udon is located close to Gotanda station.
There's only counter seats and only a man cook and serve. So, it takes much time.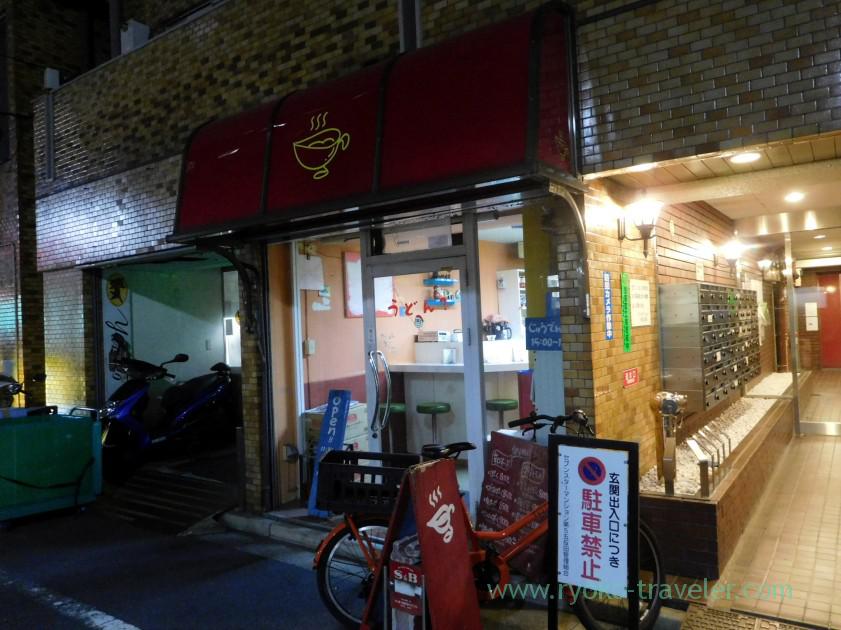 but it's worth waiting. OYSTER GOD (オイスターゴッド, 1700 yen) is precious curry that can be eaten during December only.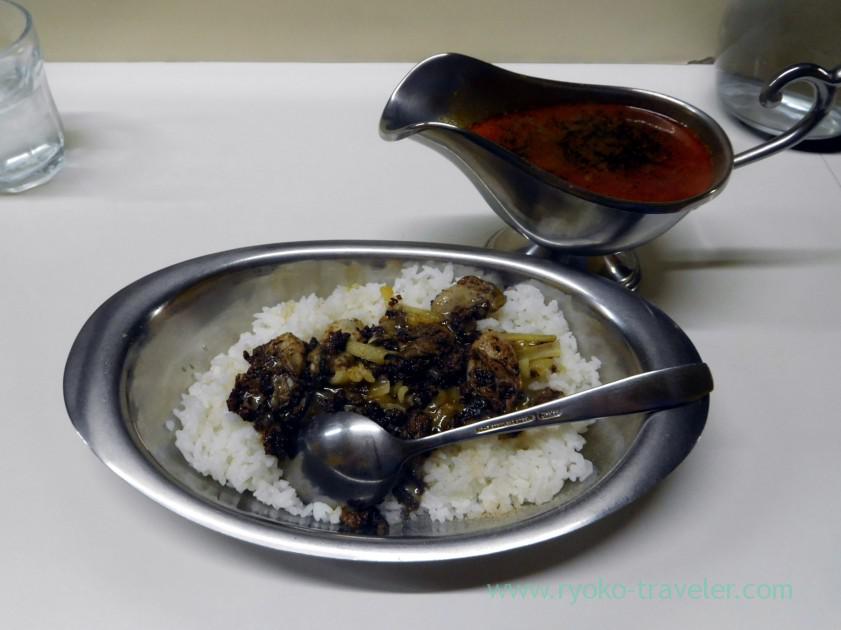 The soup curry have four oysters in it. Oysters dressed with spicy curry is delicious.
I waited for a year for that ! The curry can be chosen from "YAKUZEN (spicy)" and "Basil". I chose YAKUZEN this time. YAKUZEN is more spicy than Basil-type.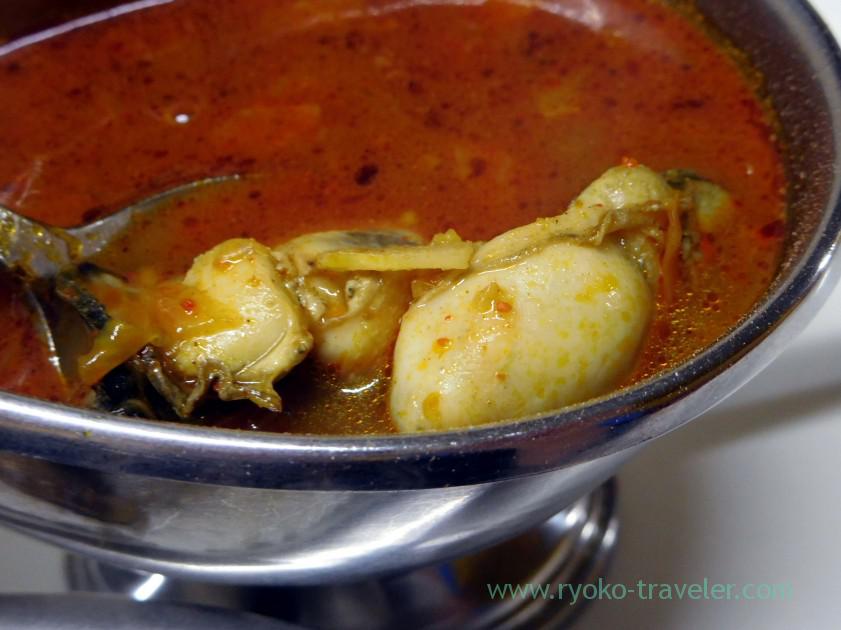 And rice have fried oysters with spicy minced meat and cheese on it.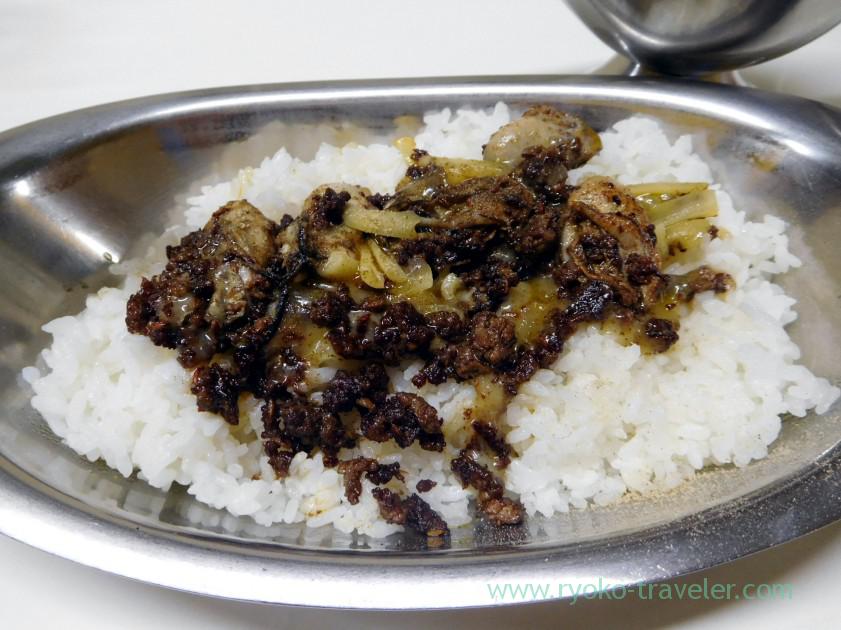 Oyster curry can be eaten until the last of February. (it don't have fried oysters on the rice though)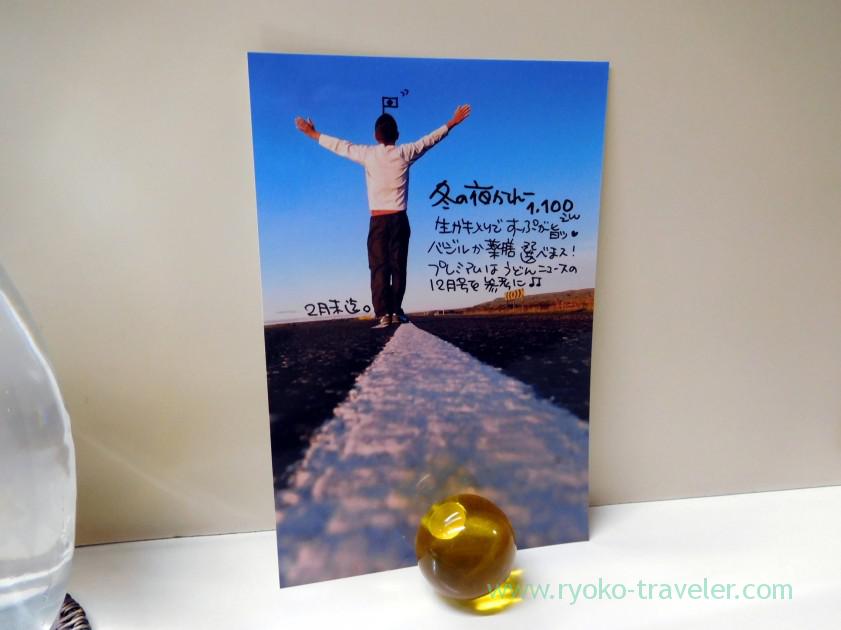 By the way. Be careful. The shop's name is "udon". But he don't serve udon. Just soup curry :p
I want to visit there soon for having Basil-type OYSTER GOD ! 😉
About Curry shop Udon (かれーの店 うどん)
Address / 2-31-5 Nishi-Gotanda, Shinagawa-ku, Tokyo
Station / Gotanda station (JR, Toei subway)
Open / 11:30 – 15:00, 17:30 – 21:00
Closed / Sundays and national holidays
Website / http://www7b.biglobe.ne.jp/~udon/(in Japanese only)