If you visit Tokyo until May 6th, Ginza Tokyu Plaza is MUST visit.
Ginza Tokyu Plaza is large and still new building located near Ginza metro station.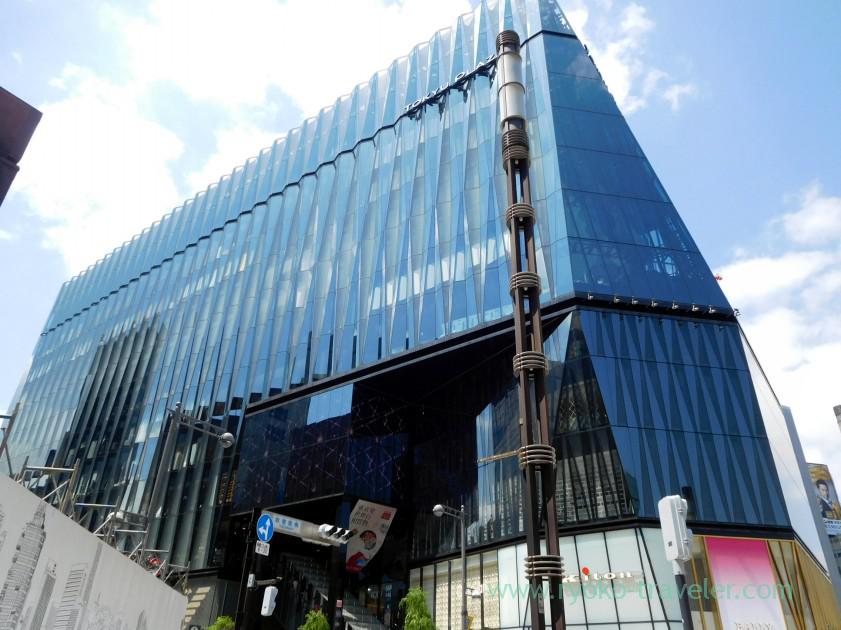 Why I recommend this building ?
The reason is on 6th floor. There's Sukiyabashi Sabo. It is kanmidokoro(Japanese confectionery cafe) and they usually serve Japanese dishes, too.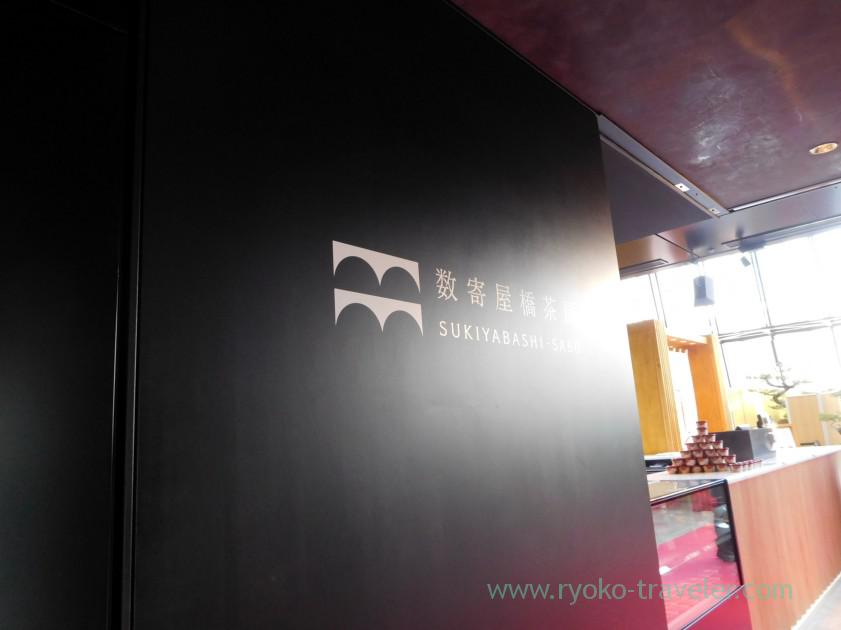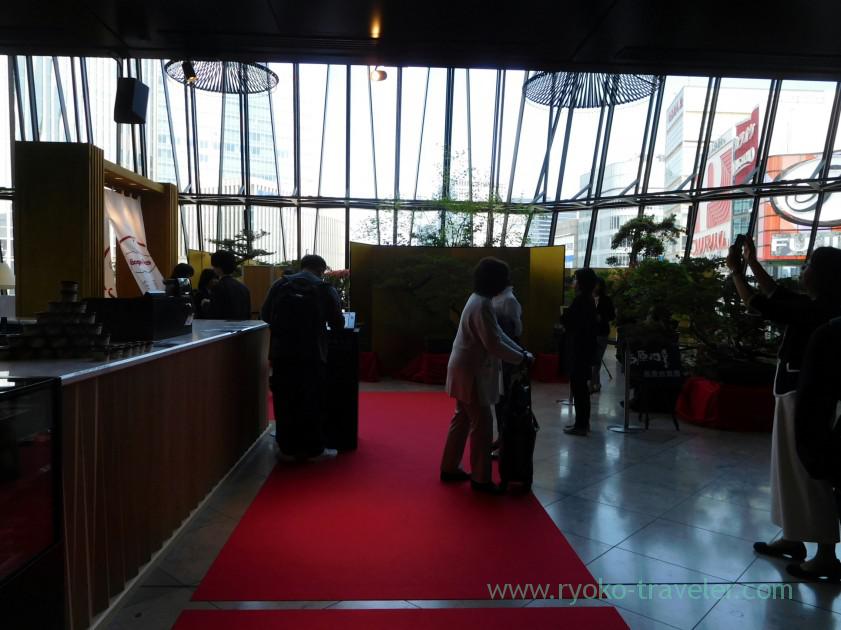 But now they don't prepare their usual menus. Now they're not 'Sukiyabashi Sabo'
Now they are temporarily "Häagen-Dazs Sabo" and they serve Japanese sweets having ice cream of Häagen-Dazs.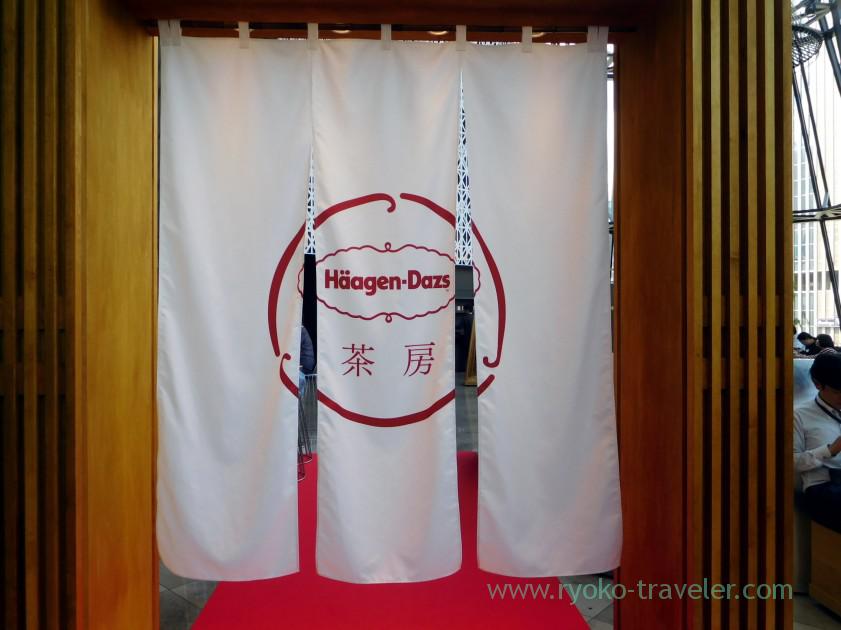 Menu
They have 8 sweets.
Häagen-Dazs Dorayakiwith Vanilla, Strawberry soup, Shiratama Zenzai, Mascarpone Parfait, Mitarashi Warabi, Three-flavored Dorayaki Crepe, Yuba Mille-feuille and Six Häagen-Dazs Monaka of six different flavors.
Of course, those sweets have Häagen-Dazs ice cream each.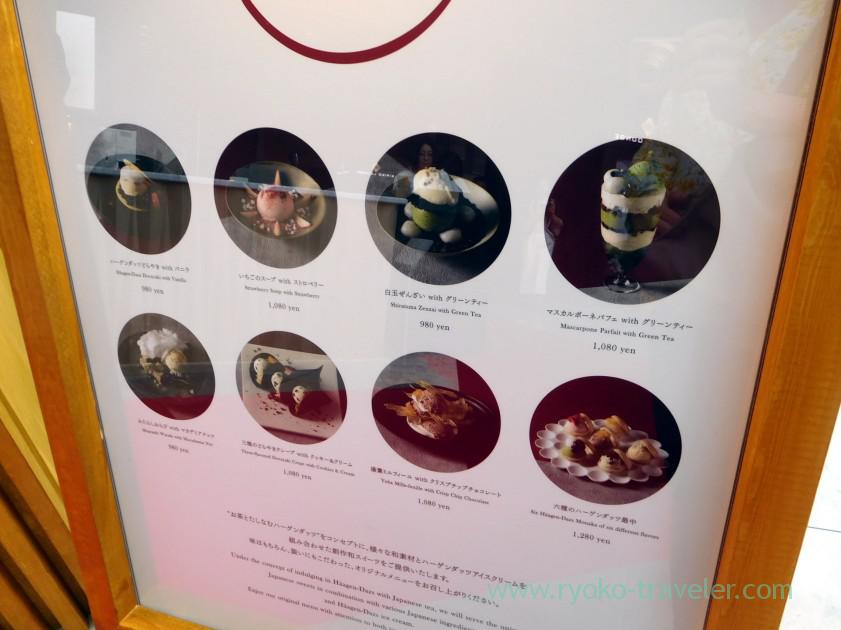 Menu is cute. It's not plate. It's paper 🙂 The menu have English sentences and they can speak simple English, so no problem about language. Also the menu have much photos. Tax included.
You should check official website better than see my photo. I failed some photos.
Mascarpone Parfait
I ordered Mascarpone Parfait (マスカルポーネパフェ, 1080 yen) having green tea ice cream. Cute and beautiful parfait. There's shiratama (mochi balls) and black beans. And hard yatsuhashi is on the ice cream.
Beautiful layer by mascarpone cream, black sugar syrup, matcha cream, matcha whipped cream, whipped cream and azuki.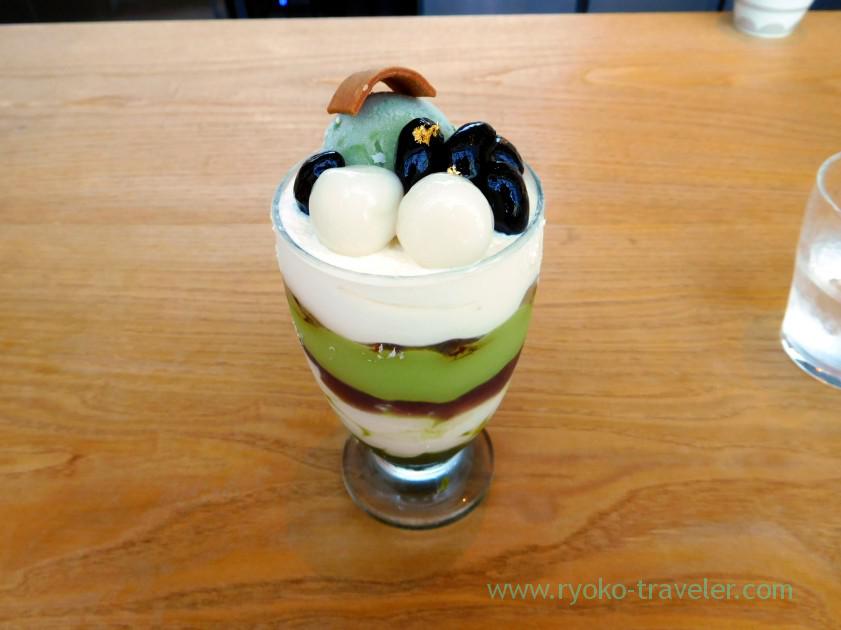 I thought I can eat easily after lunch. But it was heavier than its looking.
There's no space in the glass. So, I should have been there with my empty stomach.
But its tastes was excellent. Matcha wasn't sweet. But another things were sweet. Those were nice balance.
All tea is 780 yen. But You can have tea with 500 yen if you order sweets.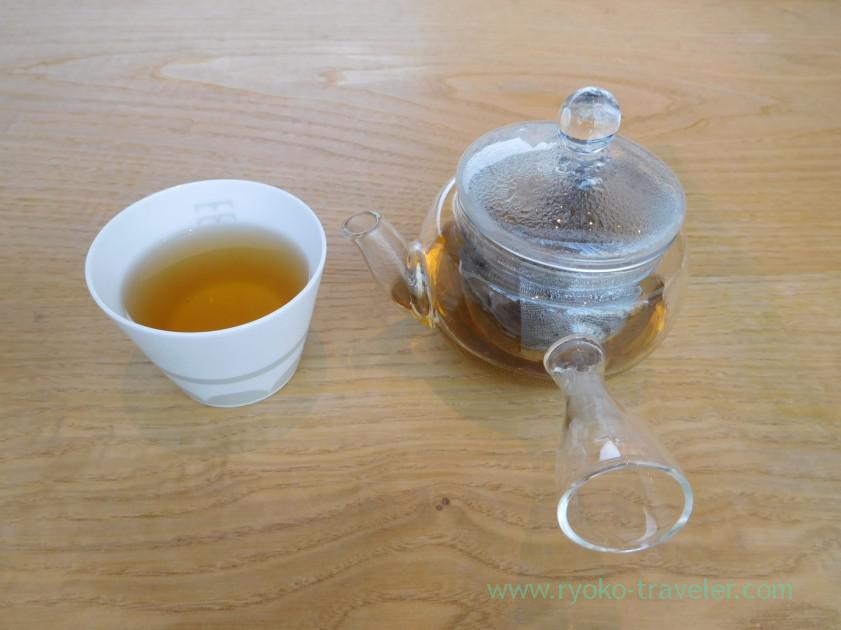 About shop details
Place / Tokyu Plaza Ginza 6F SUKIYABASHI SABO (数寄屋橋茶房)
Date / April 18 – May 6
Opening time / Mon-Sat 11:00 a.m. – 11 p.m. (LO 10 p.m.), Sun and national holidays until 9 p.m. (LO 8 p.m.)