After enjoying cold lemon ramen, we went back to our hometown, Chiba.
http://www.ryoko-traveler.com/rinsuzu-shokudou2/
But we didn't get off at our station.
He said he want to eat sardine at Funakko !
So, we went to Funakko nevertheless we visited there quite recently !
http://www.ryoko-traveler.com/funakko2/
We were already nearly full, so we ate some sardine foods only 🙂
It was around 8 p.m., there were many vacant seats though it is very popular izakaya.
I know it is nearly packed just after the opening time. Perhaps this is good time to visit Funakko because around Higashi-Funabashi station is nothing except Funakko 😛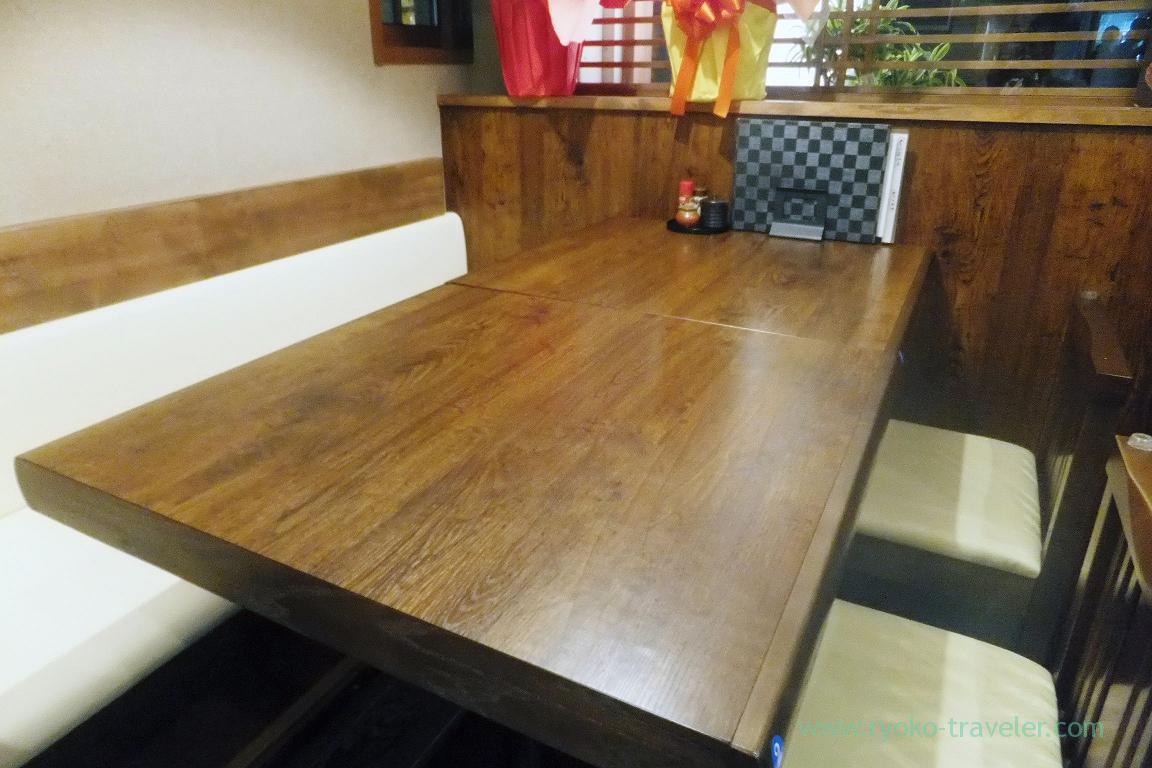 Otoshi and my plum liquor with hot water(梅酒お湯割り).
I felt chill just a little in the train, so I ordered my drink hot, but she asked me again. Maybe she never thought there was someone who order something hot drink just after entering the shop such a muggy night 😛
Otoshi was boiled vegetables and had a big asari clam !
Sashimi (刺身) 550 yen
So fatty as you see. The fat shine !
Namero (なめろう) 550 yen
I said at last post about Funakko, Namero is minced sardine, ginger,green onion and so on altogether.
Also Funakko serve "Namero bowl" 🙂
assorted sashimi (刺身盛り合わせ) 1500 yen
Young punctatus, bonito, greater amberjack and saury ! Saury ! Now is yet muggy summer, but Autumn fishes already come ! Yes ! Autumn is coming !
Everything was tasty though their specialty is sardine.
A look of their fishing around Funabashi harbor long long time ago. Their predecessors were fisher many decades ago.
They are professionals of judging good fishes ! So, they can serve good seafood like this !
I was already nearly full before visiting Funakko, but I could eat it up. Somehow fresh sardines came into my mouth so smoothly :P.
About Funakko (ふなっ子)
Address / 1-37-12 Higashi-Funabashi, Funabashi-shi, Chiba
Station / Higashi-Funabashi station (JR)
Open / 17:00 – 23:00
Closed / Mondays